Visit the world's biggest rooftop farm or the new Statue of Liberty Museum, go to the movies for $5 or less, see local sharks, use public transportation to one of the City's beaches or visit one of Brooklyn's museums for free. We have put together an overview of ten, kid-friendly activities in or easily accessible from Brooklyn this summer.
New Statue of Liberty Museum
The new family-friendly Statue of Liberty Museum is now open where visitors get to explore the history of the Statue of Liberty. The best way to get to the Statue of Liberty ferry is to take the Brooklyn-bound F to Jay St. Metrotech and switch to the Manhattan-bound R to Whitehall station. Follow signs to the Staten Island Ferry terminal, which is adjacent to Battery Park, and then make your way to Castle Clinton where you will see the signs for Statue Cruises for your trip to Liberty Island. The new 26,000-square-foot Statue of Liberty Museum with 3 galleries is free and open to the public. Ferry tickets to Liberty and Ellis islands cost $18 for adults and $9 for children ages 4 to 12. Find out more here.
Free swimming in Brooklyn's public pools
The public pools in NYC will be open from June 27 to September 8th including those in Red Hook, near the Navy Yard and in Gowanus. Outdoor pool hours are open daily from 11 a.m. through 7 p.m., with a break for pool cleaning between 3 p.m. and 4 p.m. You'll need to have a swimsuit to enter the pool area. No floaties allowed. Locks are required to enter, and we will not accept luggage locks. You'll need to leave food, glass bottles, electronic devices, and newspapers at home. Find out more here.
Brooklyn Grange rooftop farm
Brooklyn Grange in the Navy Yard is the world's largest rooftop farm!  Find out about their daily operations and farming methods, the basics of the business model, and the environmental benefits of urban agriculture and rooftop farming, and enjoy a walk around the farm. This access is intended for individuals, families and groups of four or fewer.  Pre-registration is required. They offer Wednesday tours at 10:00AM and 11:30AM. Tours leave promptly from Building 92 and last approximately 45 minutes each. Rain or shine! $15 per person, more information here.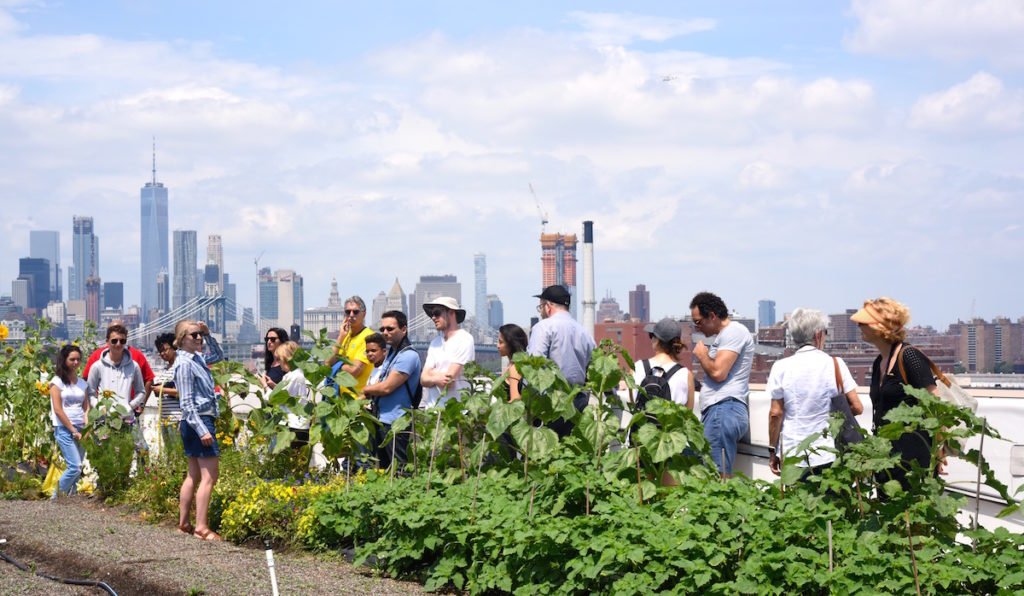 Domino Park in Williamsburg
This waterfront park featuring 6-acres of public open space has been built on the site of the former Domino Sugar refinery in Williamsburg, two stops away on the NYC ferry from Pier 1 in DUMBO with miniature sugar playground, beach volley ball field and sprinklers. Recommended for ages 4 years and up. Find out more here.
Rockaway Beach
NYC Ferry offers weekday and weekend ferry service to Rockaway for $2.75 a ride. You can get on the boat in Sunset Park/Brooklyn or at Wall Street (if you need to switch boats, get a free transfer ticket on the ferry). Ferry schedule here. There is also a new free weekday bus from the ferry terminal directly to the beach.
Sharks exhibition at the New York Aquarium in Coney Island
The exhibit Sharks! at the New York Aquarium in Coney Island leads visitors through nine galleries eye-to-eye with sharks, rays and many different species of ocean wildlife that live off the coast of New York. Recommended for all ages, no strollers are allowed inside the Sharks! building. More information here.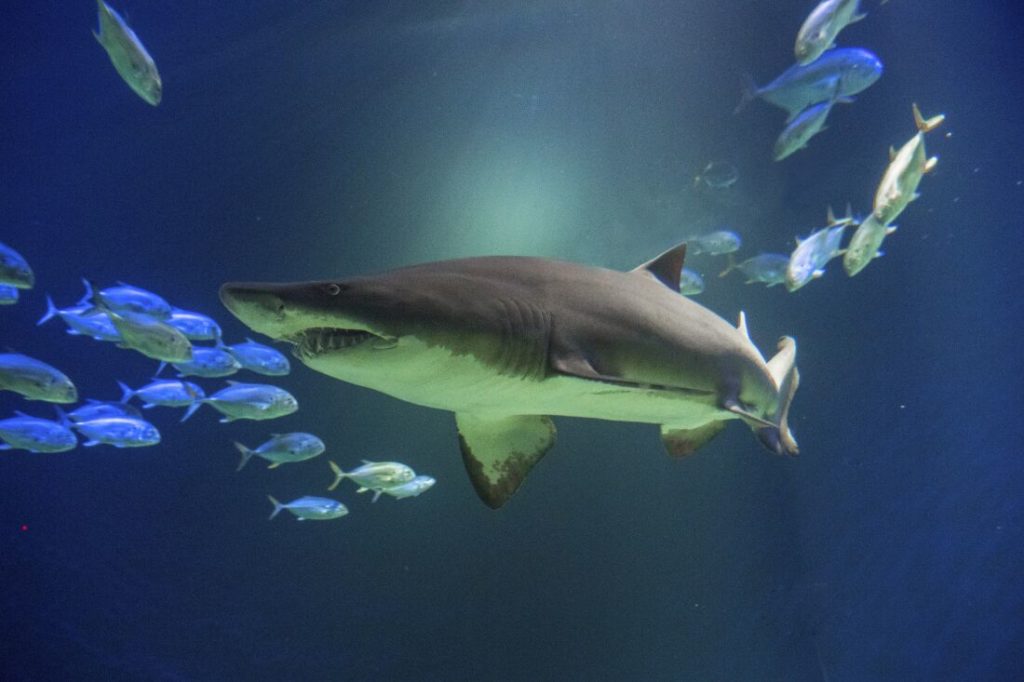 Free Kayaking in Red Hook, Governors Island and Brooklyn Bridge Park
You can take the kids kayaking in Red Hook, Governors Island and Brooklyn Bridge Park this summer – for free. Children under 18 must have an adult guardian present. Recommended for 4 years and up. Details here.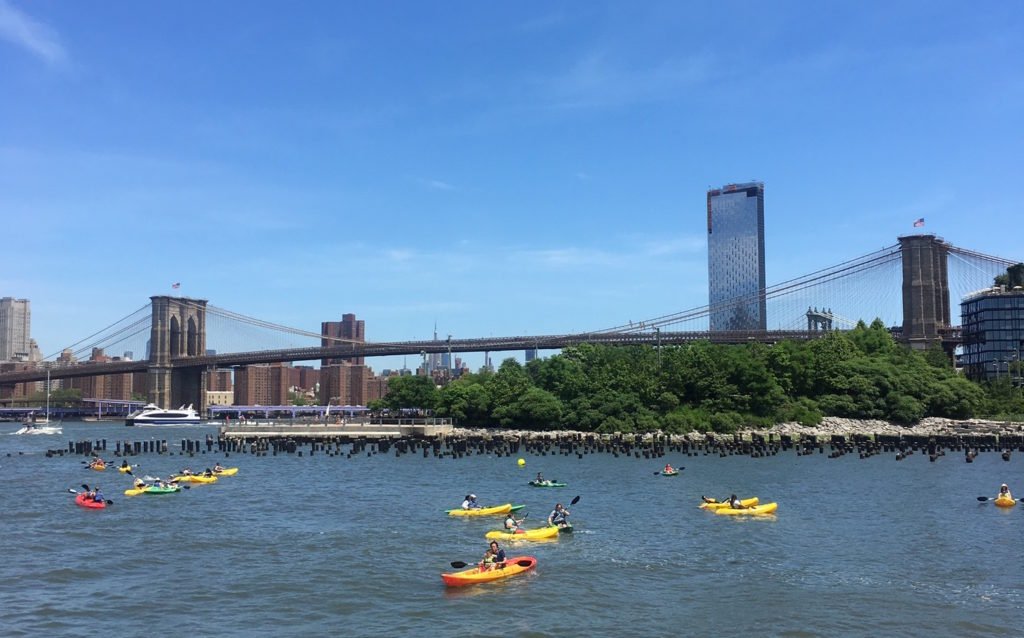 Governors Island (a ferry ride away from Brooklyn)
Outdoor art workshops, a junk yard playground, mini golf, camping, slide park and much more to do on Governors Island this summer! Recommended for all ages! Weekend ferry services from Brooklyn. Find out more here.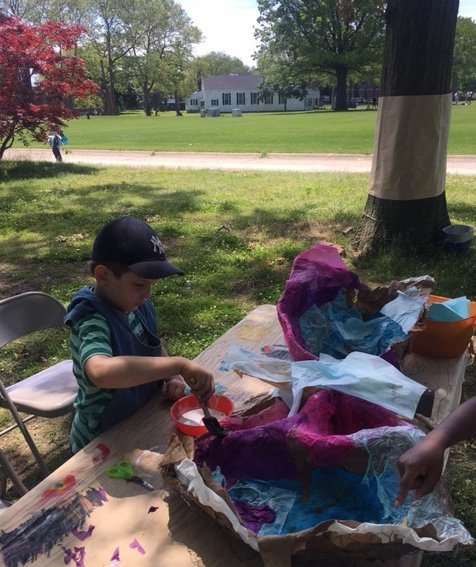 Kids Camp @ Alamo Cinema in Downtown Brooklyn
Kids Camp a Alamo Cinema in Downtown Brooklyn is an affordable way for families to watch great films together during summer break. Buy your tickets online for $1-$5 and reserve your seats in advance. Most Kids Camp screenings are ages 3 and up. Find out more here.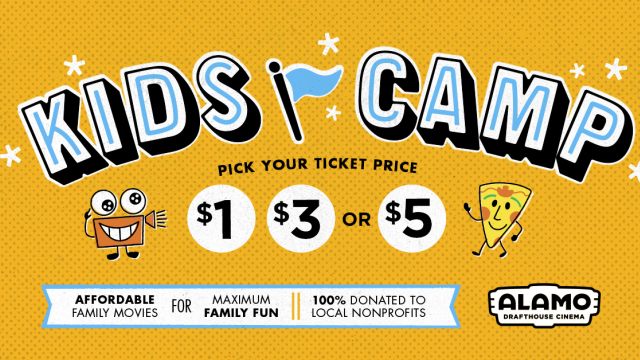 Visit a museum in Brooklyn for free
Explore New York City's museums and attractions with Culture Pass. If you have a Bklyn Public Library card, you can get free admission to dozens of cultural institutions including the Brooklyn Children's Museum, the Transit Museum and Brooklyn Botanical Garden. More information here.