Play:ground is an adventure playground and junk yard for kids that opened last year on Governors Island.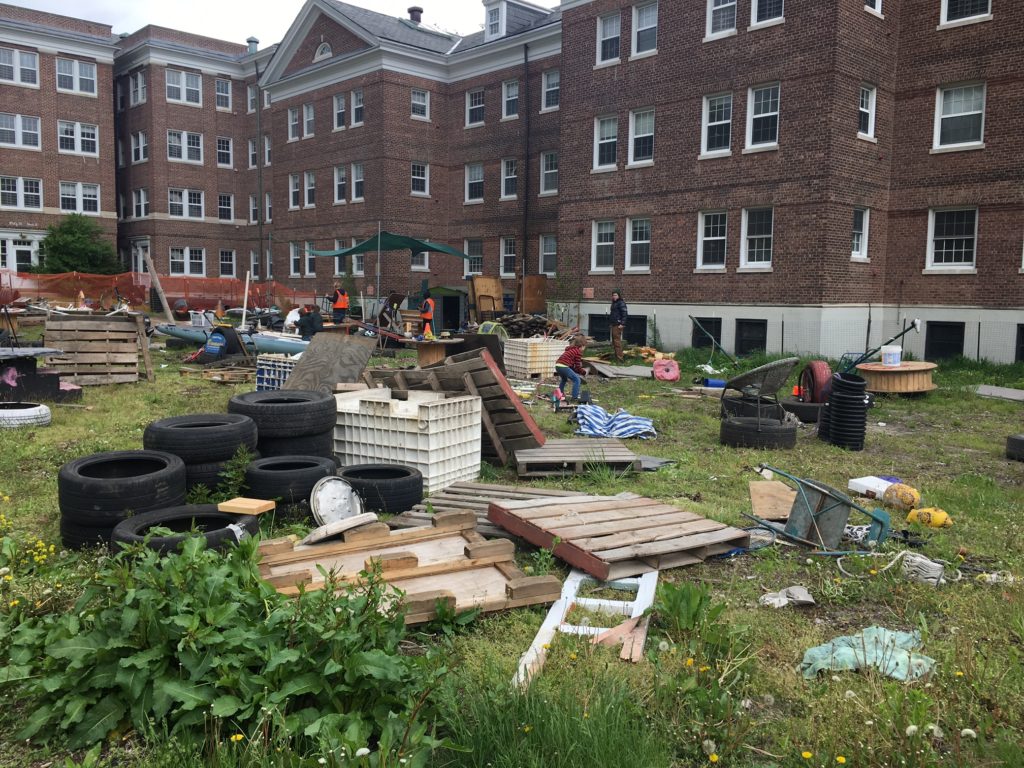 They offer 50,000 square feet of space in which they supply young people with materials for building, exploring, imagining and destroying. Some tools provided are nails, hammers and saws, paint, tires, wood, fabrics and more.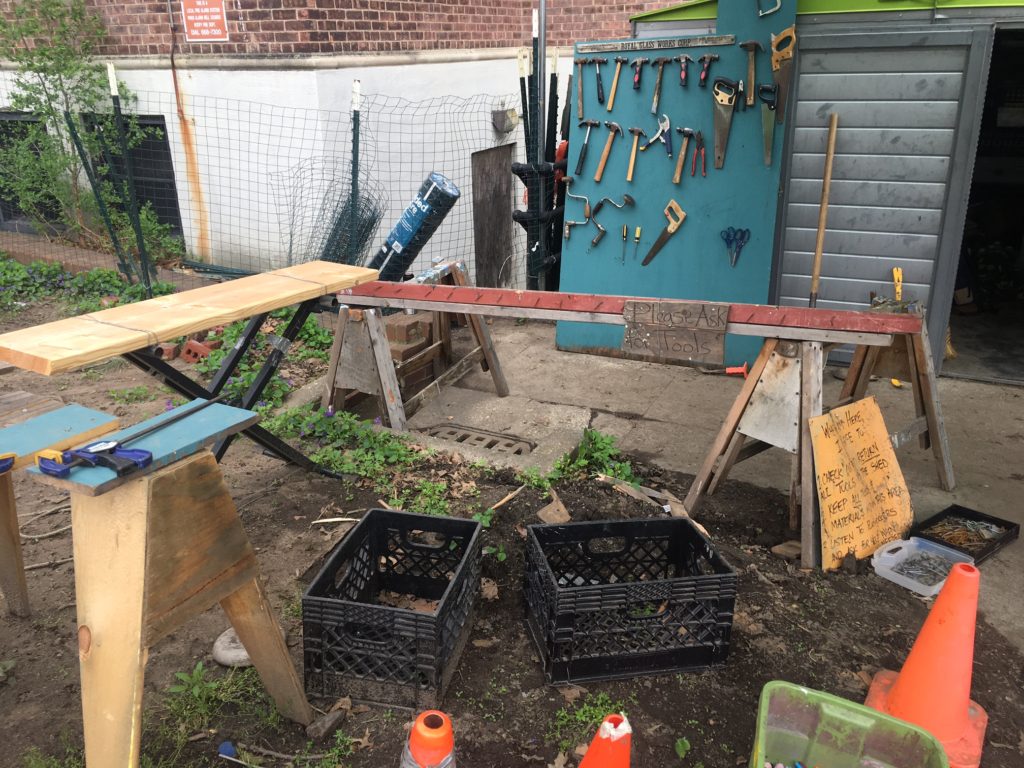 Recommended ages are 6 years and up but they allow kids of all ages inside the play area. Parents are not allowed inside the playground and need to sign a waiver for their kids. Volunteers are on site.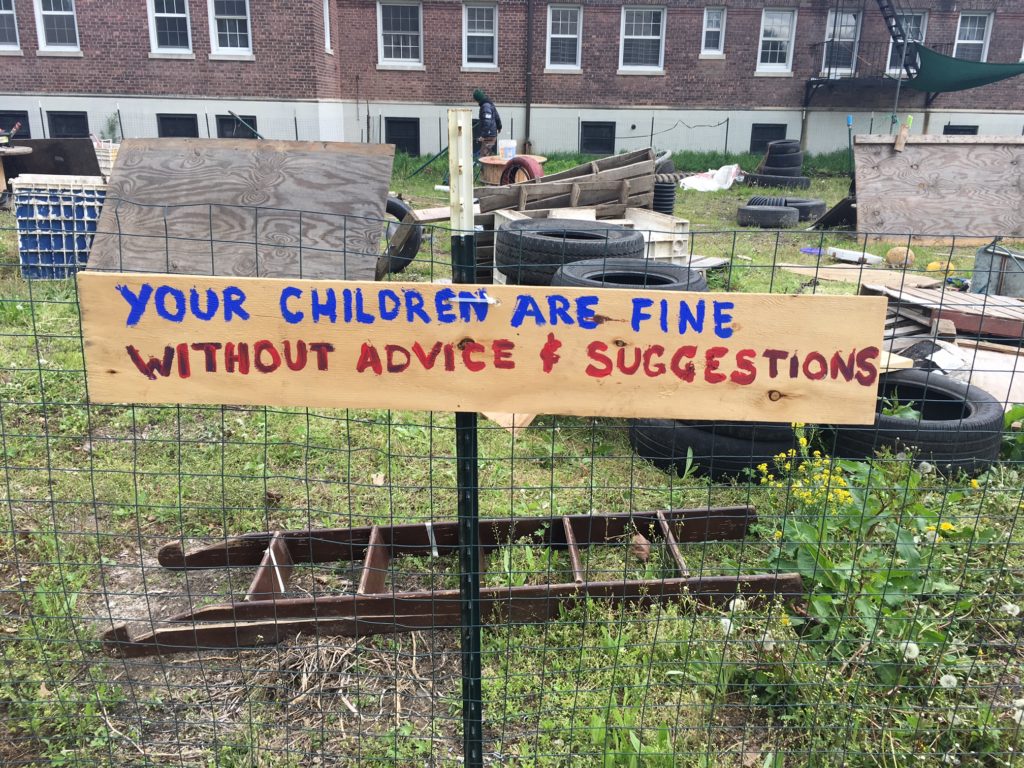 The playground is open Saturdays and Sundays from 11 am to 3 pm. Suggested donation is $5. Closed toe shoes are required.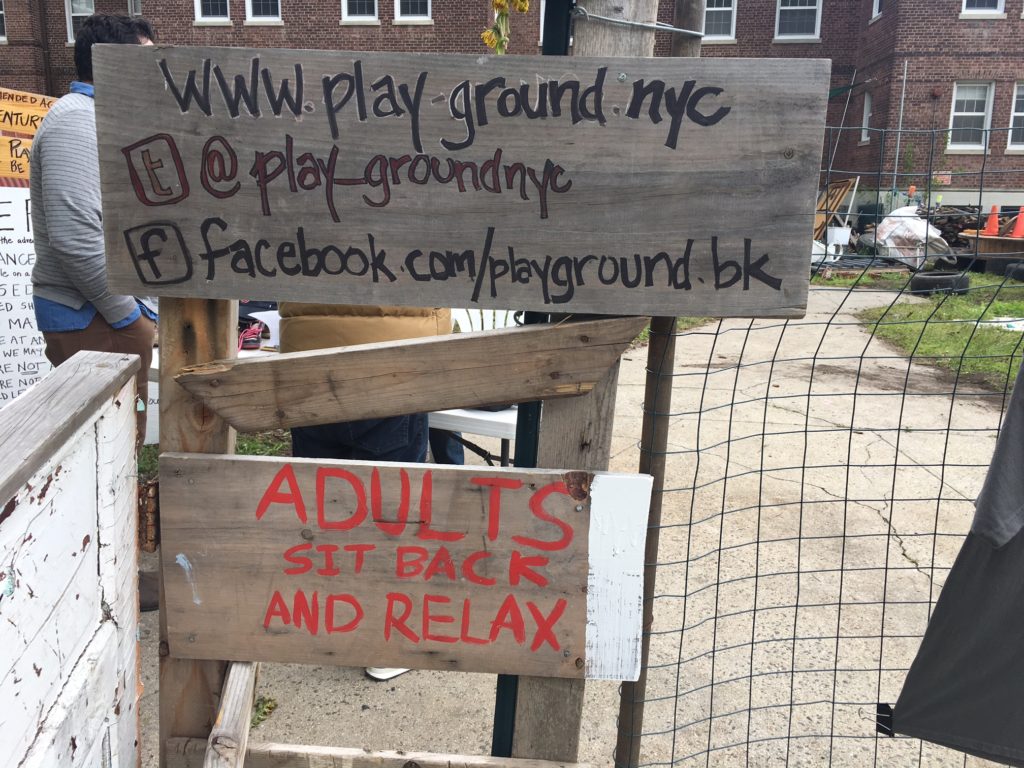 They also offer summer camp and birthday parties, more information here.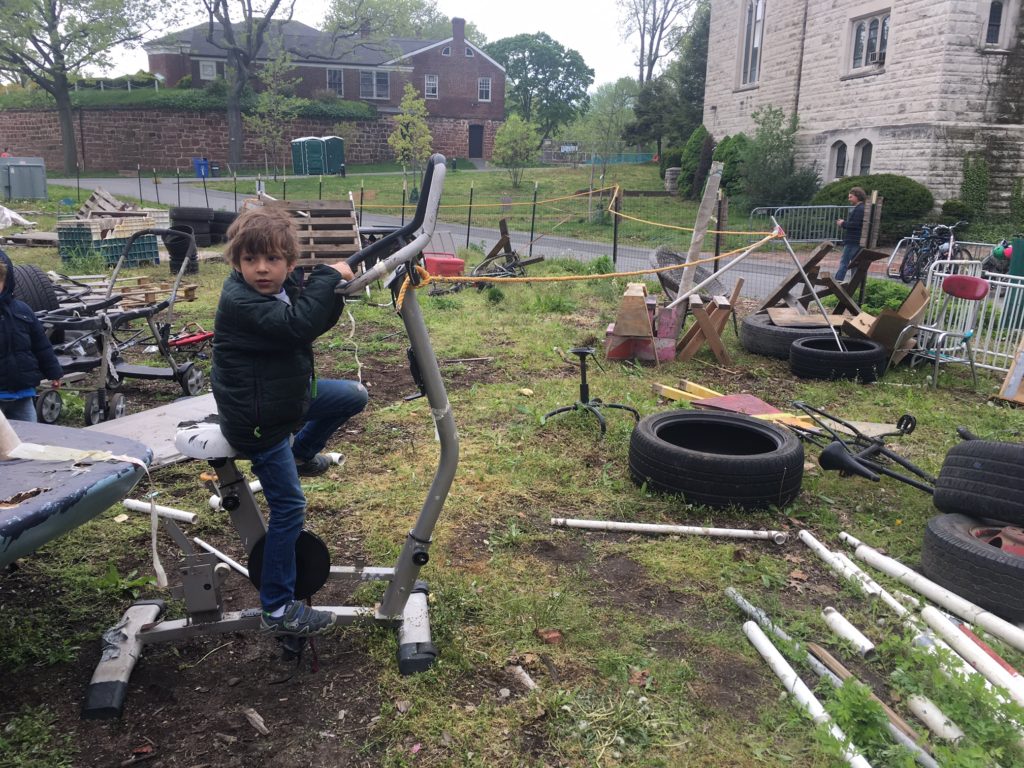 The playground is located South West on the island near both ferry stops. Find out more about ferry service to Governors Island from Brooklyn and things to do here.