The Dumbo Gan preschool has expanded its program to include a new learning annex at 25 Jay Street in DUMBO. This 1,000 sq ft. newly renovated classroom with lots of natural light is decorated with murals painted by local Dumbo artists. With a writing station, drama set, arts and crafts, and science center featuring 3 tanks and a variety of animals this classroom is the new home for the 3's and 4's program at the Dumbo Gan.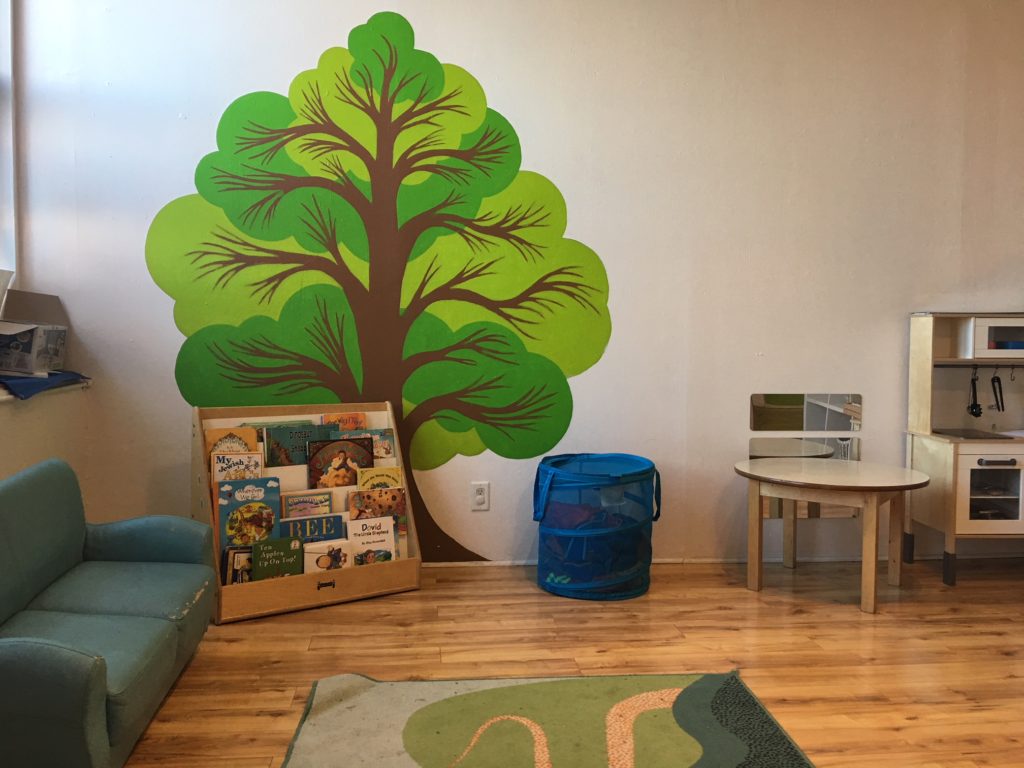 The program runs from 9-2pm Mon-Fri with a monthly tuition of $1,600. Additionally there is an option of aftercare until 4pm. There are currently 2 spaces available in the 3/4 year old program. Additionally there are more spaces available in the 18 month and 2 year old program which is located at 205 Plymouth Street. Schedules range from 2 days per week 9-12:30 to 5 days per week 9am-6pm with tuition options from $700-$2,000 per month. Children of all backgrounds are welcome. To schedule a tour, to receive an application packet or for more information please contact the Director Esther at thedumbogan@gmail.com.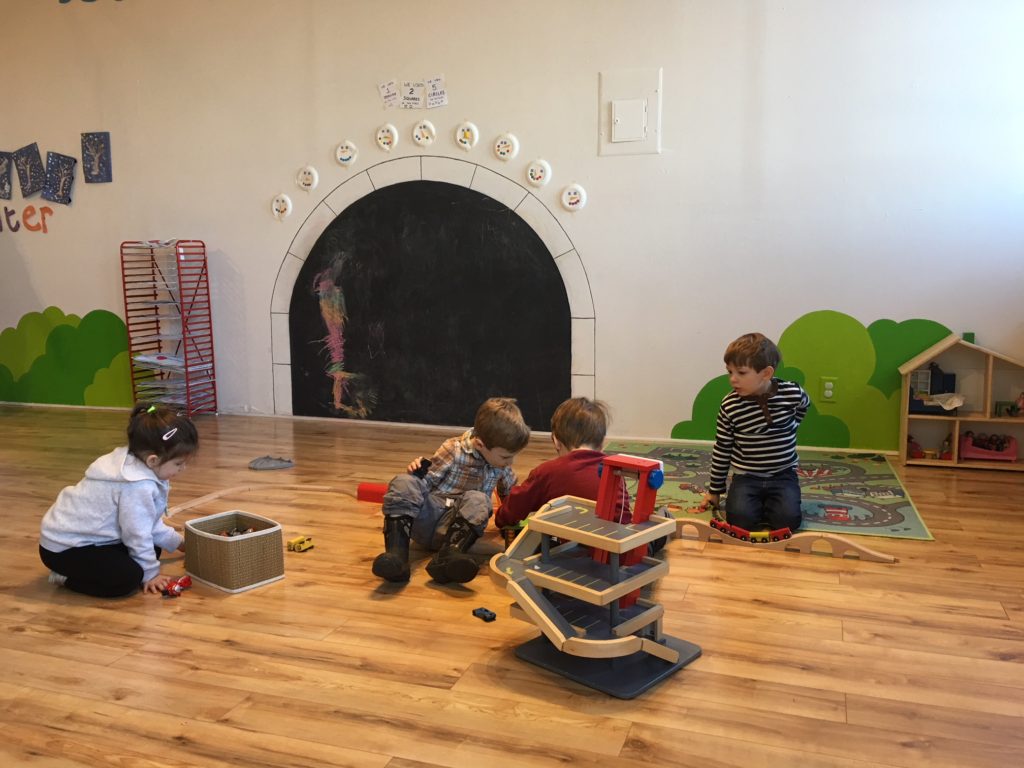 The Dumbo Gan center based classrooms are full of opportunities for learning, socialization and growth.Judaic and academic themes are mutually reinforcing, and cover all the various concepts that complete an early childhood education: Literacy, Pre-Math, Social Sciences. Sciences and Art. At the Gan Pre-School Jewish learning is not simply a subject. The warmth, meaning and practices of Judaism are an integral part of each day.  Jewish songs Holidays and Traditions are taught in a meaningful and joyous way.