More residential buildings are coming to DUMBO including new buildings on Adams Street and on John Street as well as the mega project 85 Jay Street by the president's son-in-law and his partners.
74-80 Adams Street residential building 
A new 10-story, 165-unit residential building will rise at 74-80 Adams Street in DUMBO where a single-story vehicle-repair garage is currently being demolished. The new building will be 120 feet tall with a floor schedule that shows between 9 and 14 apartments per floor. It will also feature a common roof deck, recreation room, swimming pool and parking for 66 vehicles.
82 John Street mixed-use redevelopment
New renderings are out for the proposed three-story mixed-use building at 82 John Street in DUMBO with 4 residential units, office space in the basement and parking on the ground floor.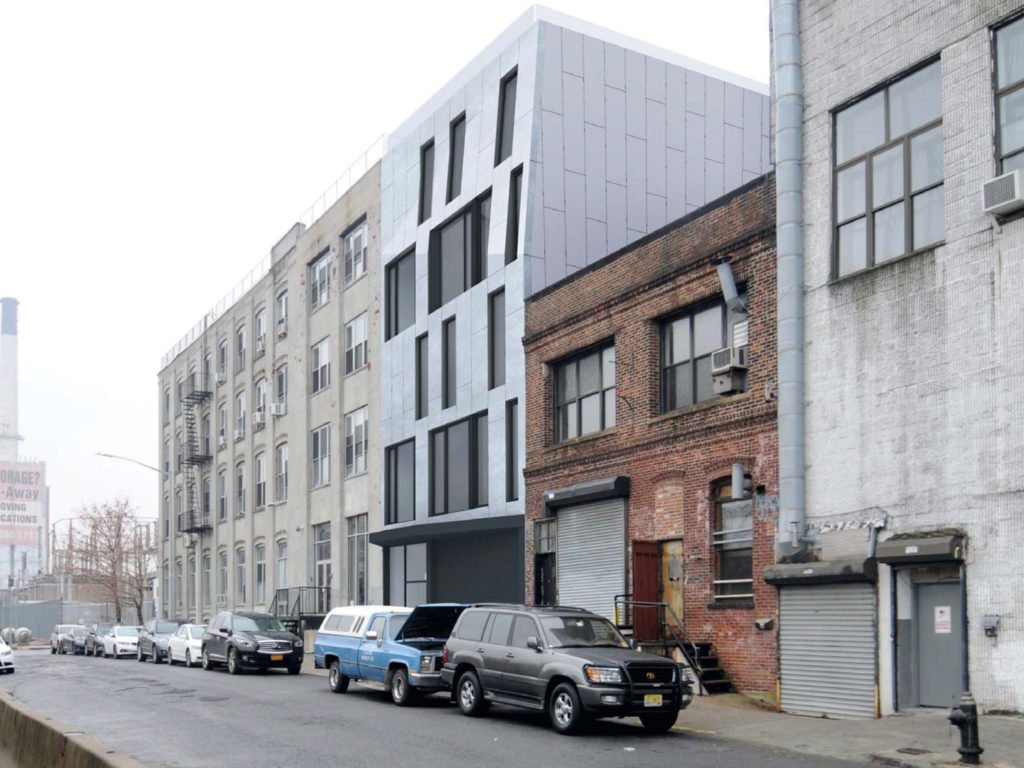 10 Jay Street sales gallery for 85 Jay Street Kushner companies project
Kushner Companies and partners will soon be opening a 4,0470-square-foot sales gallery at nearby 10 Jay Street for their residential project at 85 Jay Street in Dumbo.  No new details have been released for the actual 85 Jay Street project beyond the fact that they are planning to build a 21-story, 250 feet high, 737-unit building which will be part rental and part condo with two swimming pools, outdoor lounges, grill areas and 11 retail spaces.