The Brooklyn Public Library team, architects and the community engagement firm have presented renderings and programming ideas for the new Adams Street library – the first branch being built in Brooklyn in almost 40 years.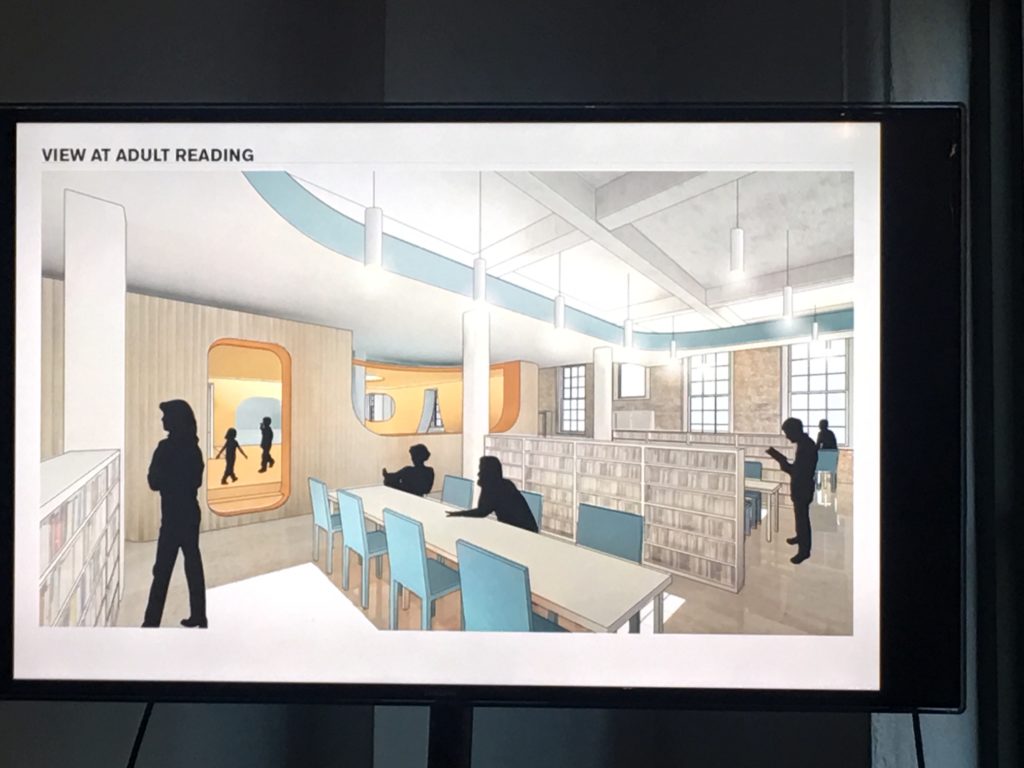 The 6,500 square feet ground floor space with windows overlooking Brooklyn Bridge Park will feature an elevated kids area with "stroller parking garage", Teen's area, adult reading area, lounge area, meeting room, multi purpose room and 4 bathrooms.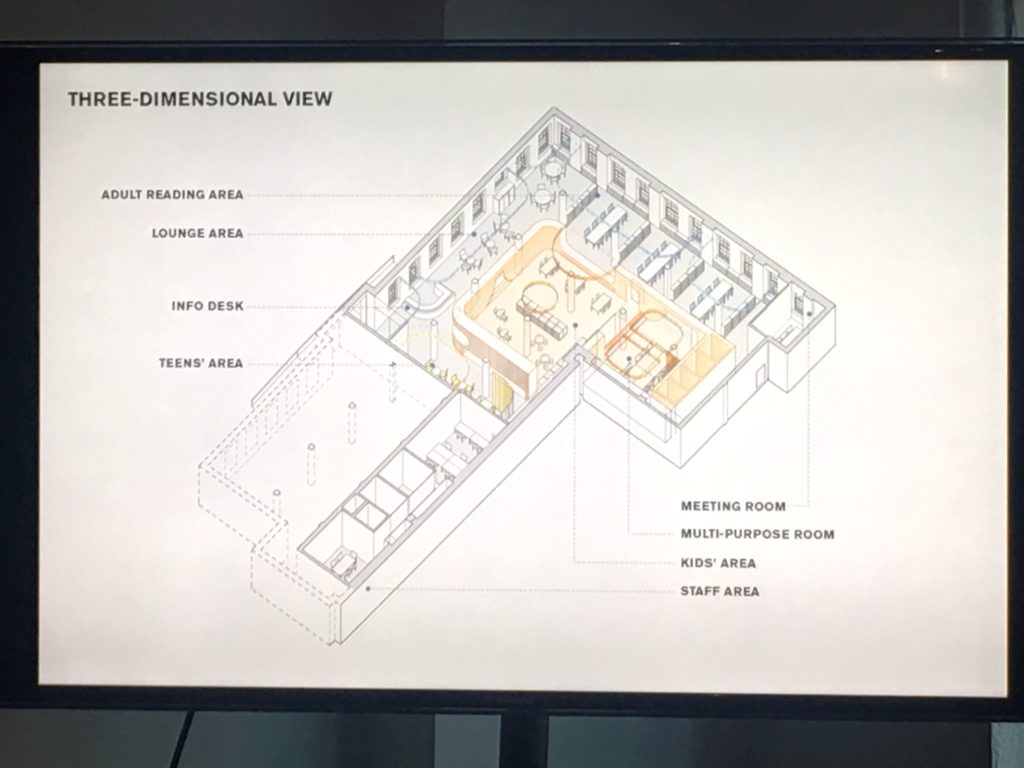 The space and programming will be designed to meet the needs and interests of surrounding communities including Farragut, DUMBO and Vinegar Hill.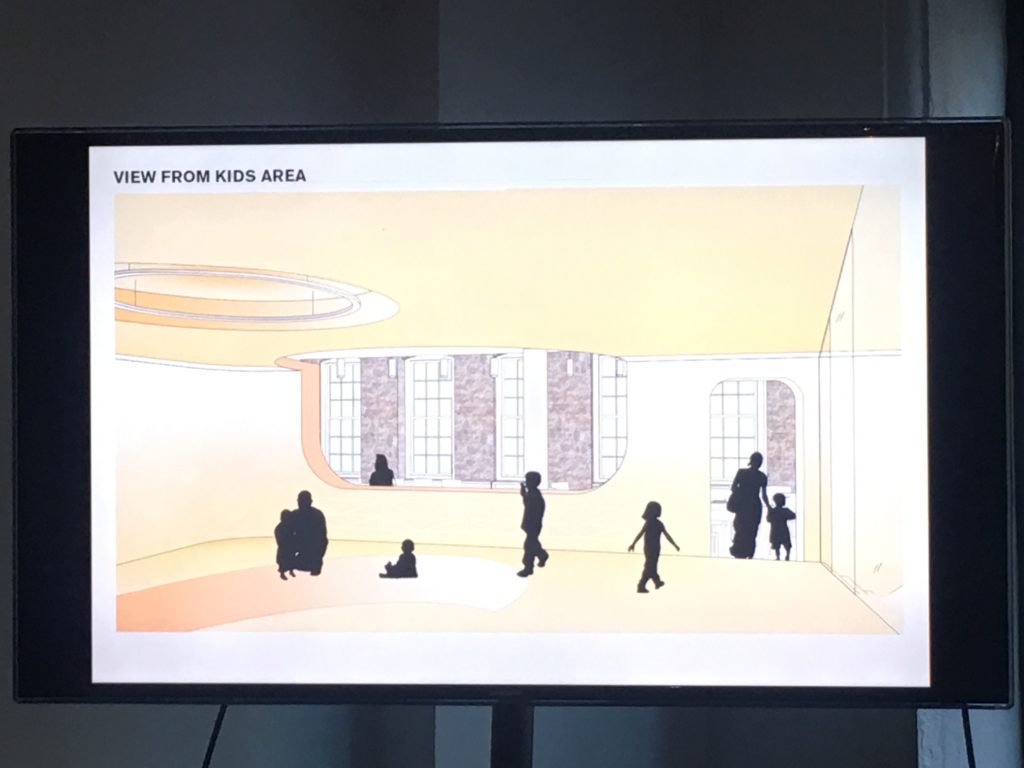 Programming ideas :
Kids: story times in multiple languages, science classes, chess and after school programs
Teens: Computer and Internet access, resume help, home work help and black authors
Adults: Food & health programming, resume and language help & mental health support
The library will open in the fall 2020 and will likely be open 10 am to 6 pm (possibly 8 pm) six days a week.