Various Lunar New Year celebrations, a Kids Winter Fest with the Brooklyn Borough President, story times, mushroom workshop and more free events are taking place in Brooklyn this week.
Lunar New Year Celebration @ Atlantic Terminal Mall 1/25
Celebrate Lunar New Year and the Year of the Rabbit with Atlantic Terminal + New York Chinese Cultural Center! Traditional Chinese and Lion Dance Performances, Sugar Painting Demonstration + Giveaway, Festive Music, Raffles & More. The event will take place on Wednesday 1/25 from 3 to 5 pm with 15-Minute Traditional Dance Performances at 3:00PM, 3:45PM & 4:30PM; Sugar Painting Demonstration at 3:00PM & 4:00PM. Free RSVP here.
Winter Village at Borough Hall 1/26
The Brooklyn Borough President is inviting Brooklyn's children to celebrate winter at Borough Hall on Thursday 1/26 from 4 to 6 pm. The free event geared towards ages 4 to 10 years old will feature snowman crafts, face painting, Legos, pop-up playground and winter story time. Free RSVP here.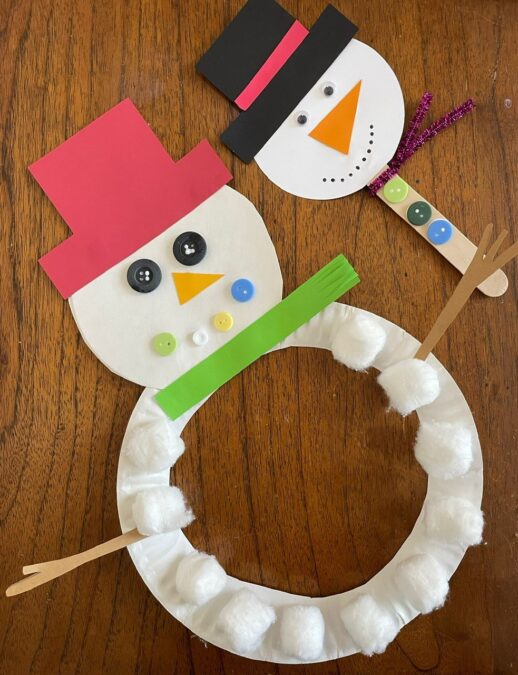 Lunar New Year Celebration in Downtown Brooklyn 1/28
Ring in the Lunar New Year of the Rabbit at City Point with free kids activities, lion dance and story time at City Point. We've got fun and luck for the entire family! 11am – 1pm: Arts & Crafts featuring the 2023 Rabbit Coloring Calendar and Make Your Own Mini Drums. 1 – 2pm: Lunar New Year story time at McNally Jackson bookstore and traditional Lion Dances on the ground floor of the center. All day: Yr, of the Rabbit Mural by Zimad and Snap a selfie in front of this new stunning mural, Get Lucky Enter to Win a $500 City Point Shopping Spree! Free RSVP here.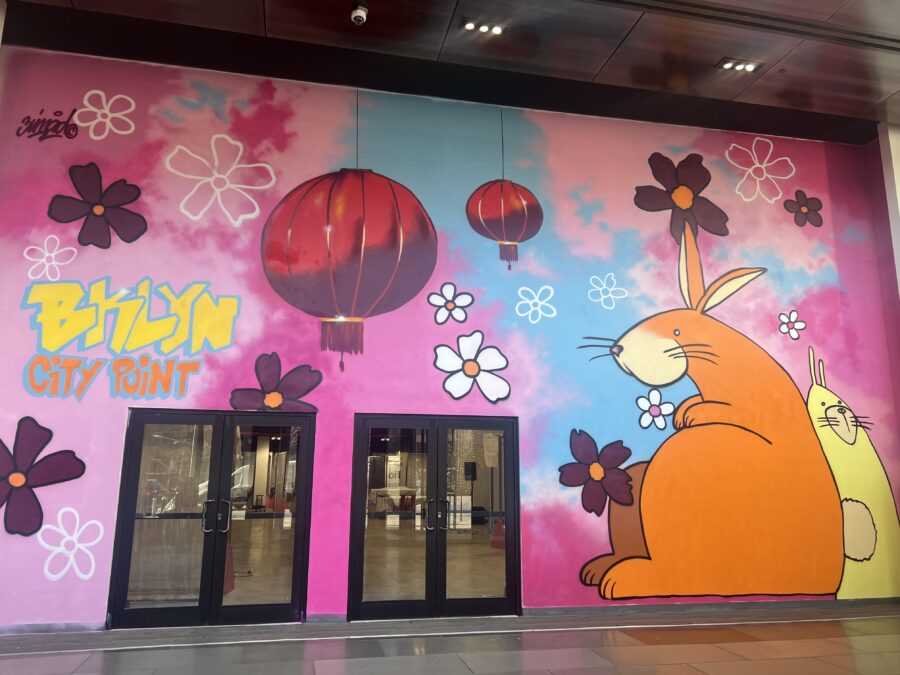 Ring in the Lunar New Year of the Rabbit at Albee Square with a celebration featuring traditional lion dance performances by the Choy Lay Fut Lion Dance Team and AJ the DJ. Snap a selfie with the Lion Dancers on Albee Square, tag @downtownbrooklyn on Instagram, and you can pick up a traditional red envelope which contains small prizes! Some lucky red envelopes include gift cards to spend at some of the Asian-owned businesses in Downtown Brooklyn. The free event will take place on Albee Square on Saturday 1/28 from 2 to 5 pm. Find out more here.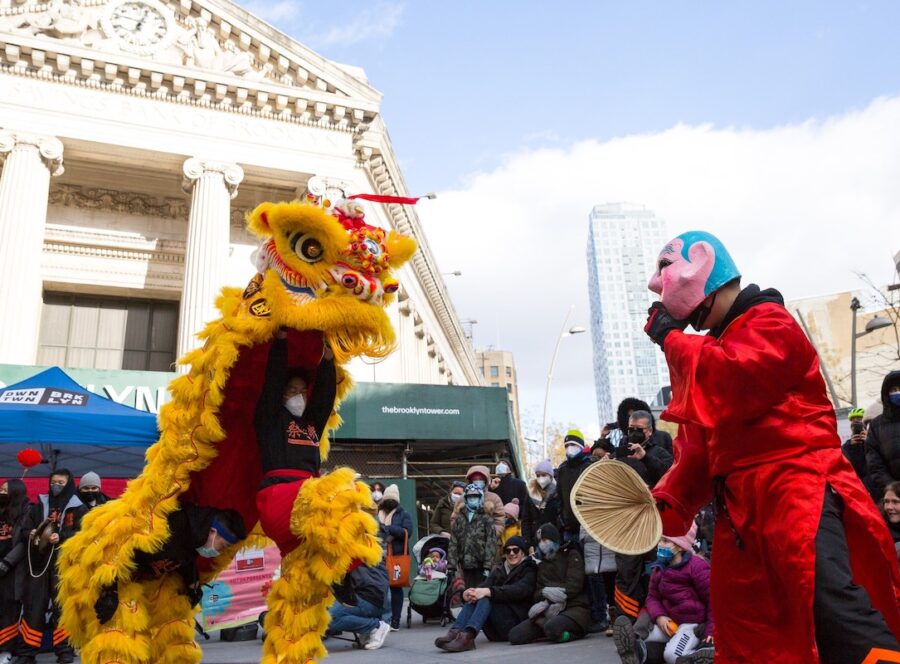 Chinese New Year Celebration in Sunset Park 1/28
On Saturday, January 28, CPC and Child and Parent Relationships will co-host a Lunar New Year Event in Sunset Park (the neighborhood's namesake park) at 11 am. The event will feature activities and fun for all ages including a traditional lion dance, performances, giveaways, interactive games, raffles and contests.
Mushroom 101 Workshop at the Education Center in Brooklyn Bridge Park 1/28
Have you seen mushrooms in the woods and wondered what they are – and what they might be doing? Come discover the incredible world of fungi with expert Tom Bigelow! This workshop will include a presentation to cover the basics: what are fungi, what roles do fungi play in the environment, and how can we identify them? There will be opportunities to explore the tools and terminology used in mushroom identification, including a look under a microscope at samples! This talk is geared towards teens and adults, but the workshop is also very suitable for kids ages 10 years and up! The free event will take place on Saturday 1/28 at 4.30 pm. RSVP here.
Storytime at Barnes and Noble in Cobble Hill 1/28
Weekly story time on Saturdays at 11 am for kids ages 2 to 8 is back at the new Barnes & Noble location on Atlantic Avenue in Cobble Hill.
Storytime | McNally Jackson CityPoint | Wednesdays, Thursdays and Sundays
McNally Jackson bookstore is hosting free story times upstairs in their children's section Wednesdays and Thursdays at 4 pm and Sundays at 1 pm for ages 4 to 8. No RSVP required, just show up.
Library programming | Brooklyn Heights library | Monday to Saturday
Tuesday 3.30 – 4.00 pm: Preschool story time
Wednesday 10.30 – 11 am: Toddler story time
Wednesdays 3.30 – 5.00 pm: Teen Time. RSVP here.
Wednesday 3.30 – 5.30 pm: Chess Club
Thursday 10.30 – 11 am: Babies & Books
Thursday 3.30 – 4.30 pm: Kids Create
Friday 3.30 – 4.30 pm: Lego and Duplo
Friday 3.30 – 5 pm: Tween Tech Time
Saturday 11 – 11.30 Family story time
Library programming | DUMBO library | Monday to Saturday
Monday 4 – 5 pm: Open Play for Pre-K and Kindergarten
Tuesday 4 – 5 pm: Kids explore board games RSVP here.
Wednesday 11.15 am  12 pm: Toddler Time
Wednesday 3.30 – 5 pm: Teen Tech Time
Thursday 10.15 – 11 am: Toddler time for ages 18 months to 3 years. RSVP here.
Friday 1.15 and 2.15 pm: Babies and Books – explore books, sing songs, learn fingerplays and meet other babies and caregivers! Best for 0-18 months. RSVP here.
Saturday 3 – 4 pm: Toddler art studio RSVP here.
Family Skate & Play at Industry City on Thursdays
Brooklyn Bridge Parents has partnered up with Mommy Poppins and Industry City to create exclusive Skate + Play packages, including ice skating admission, skate rental plus unlimited play in the game room at the IC Skating Rink for a discounted price. Skate + Play Package – $20: Includes ice skating admission, skate rental, and game room with table tennis, arcade games and more (save $13). Best for kids ages 4 to 12. Get your tickets here.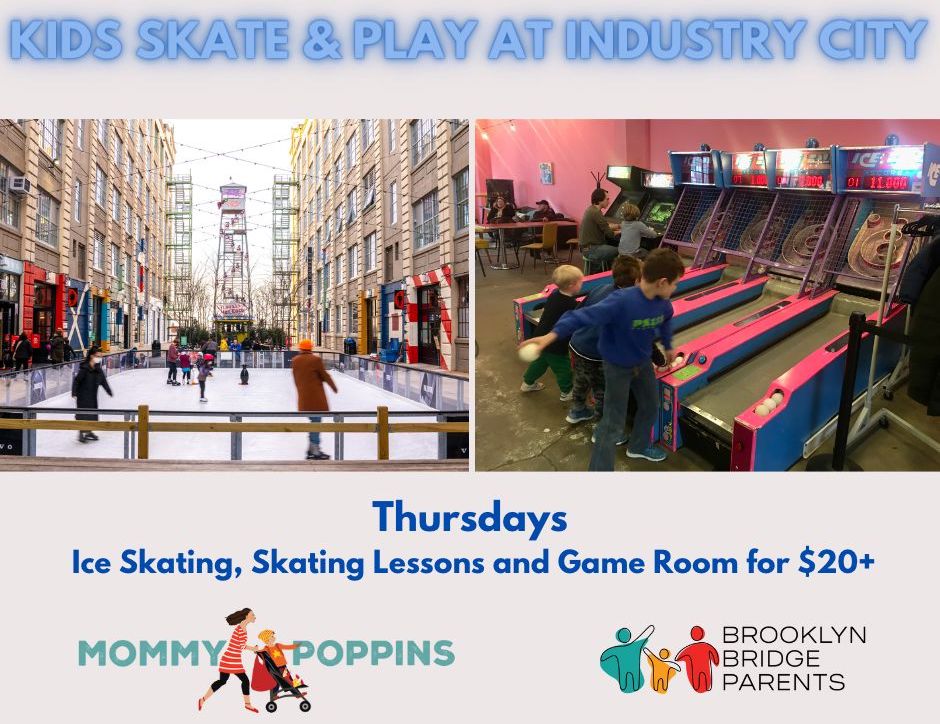 Save the date: Annual Bklyn Indoor Block Party with Summer Camp Fair 2/4
Our 4th annual Bklyn Indoor Block Party with Summer Camp Fair is coming up February 4th from 11 am to 3 pm. Free fun activities including bouncy house sponsored by BASIS Independent Brooklyn, Lego building, arts & crafts, ceramics, soccer games, cardboard maze and a summer camp fair at City Point in Downtown Brooklyn at 445 Albee Square West. Best for families with kids ages 2 to 12 years old. RSVP here.
Looking for ongoing drop-in kids activities? Read our comprehensive overview of drop-in indoor activities here.