You can take the kids kayaking in Red Hook, Governors Island and Brooklyn Bridge Park this summer – for free.
Red Hook
The Red Hook Boaters operate from the New York City Louis Valentino Jr. Pier Park at the end of Coffey Street in Red Hook Brooklyn.  For minors to paddle a legal guardian must be present. Sundays 1:00 PM – 4:00 PM until September 22nd and Thursdays 6:00 PM – 8:00 PM until August 15th.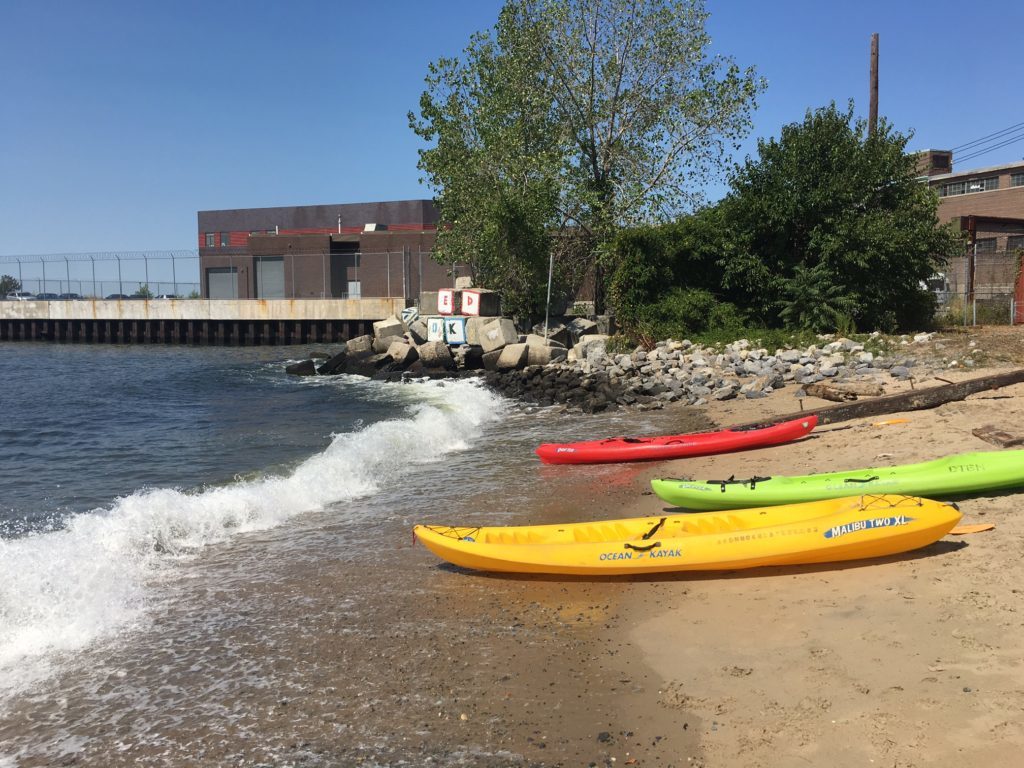 Governors Island
Free kayaking from June 15 to September 14 from 11 am to 4 pm on weekends at Pier 101 on the island. Find out more about Governors Island here.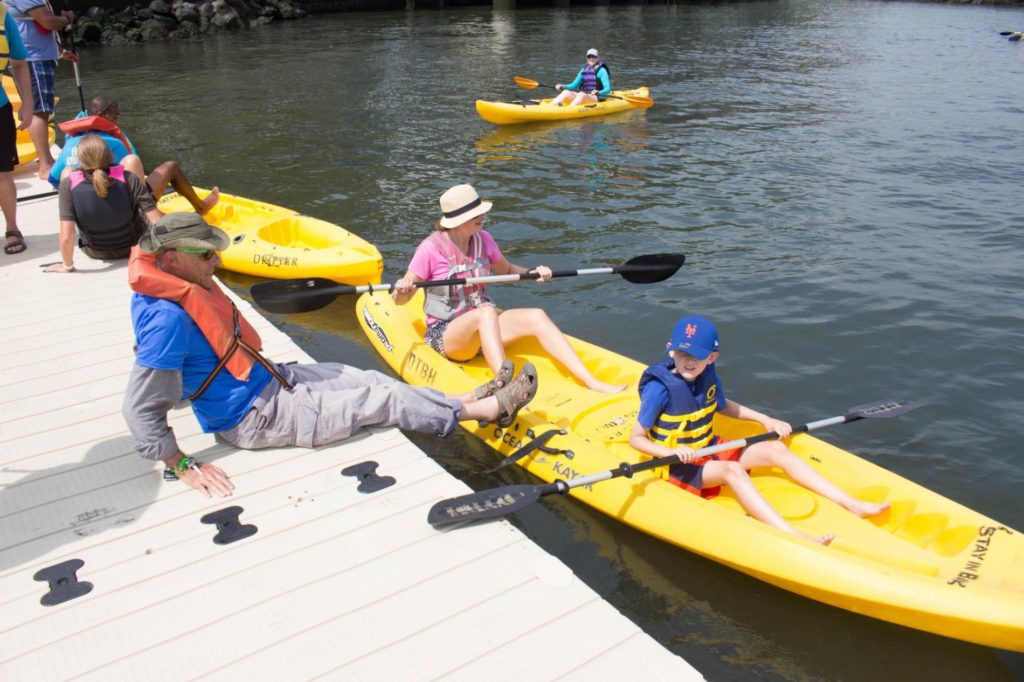 Brooklyn Bridge Park
Glide along the water while kayaking with the Brooklyn Bridge Park Boathouse at the Pier 2 floating dock! Children under 18 must have an adult guardian present. All levels are welcome and no experience is necessary.  Thursdays 5:30 pm – 6:45 pm as well as Saturdays and Sundays 10 am – 2 pm until September 28.