This year, Governors Island will be open to the public from May 1 to October 1, Monday to Friday from 10 am to 6 pm and on weekends from 10 am to 7 pm. The island offers various things to do for families including bike rental, a slide park, hammocks, and play areas. Check out events on the island here.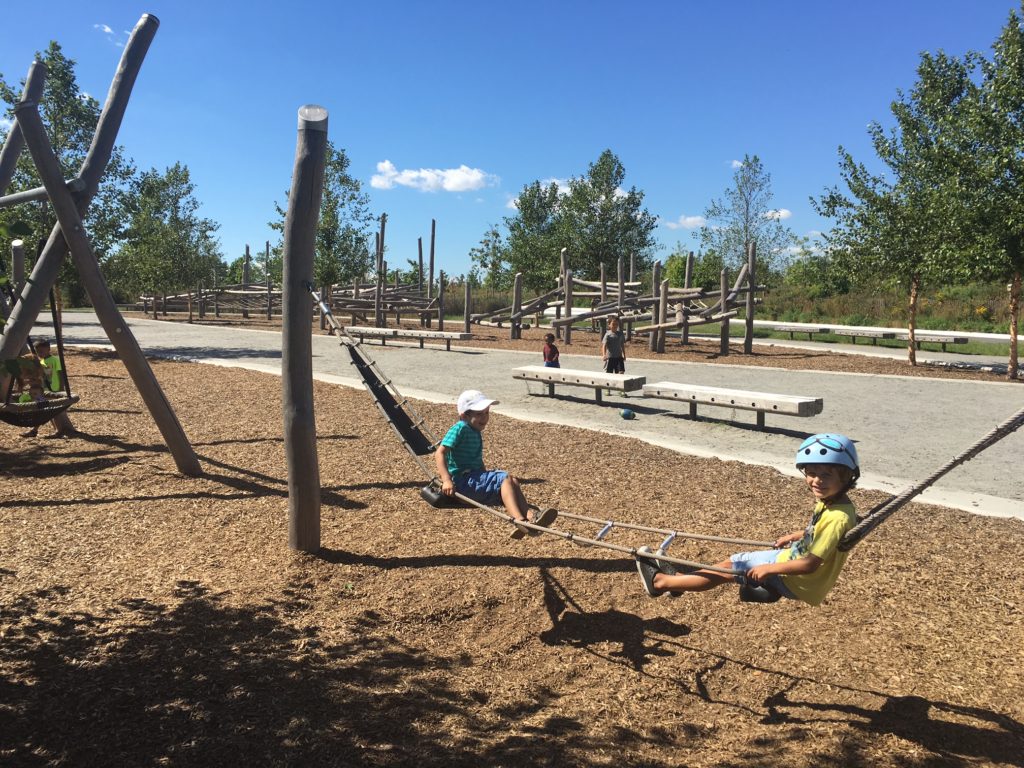 Ferry services from Brooklyn on weekends only:
The Governors island ferry will leave from Pier 1 in DUMBO during the month of May due to ongoing construction at Pier 6 and will resume from Pier 6 in June. The first ferry from Brooklyn Saturdays and Sundays is at 11 am and the last leaving Governors Island is at 7 pm. It costs $2 per adult, children under 13 are free.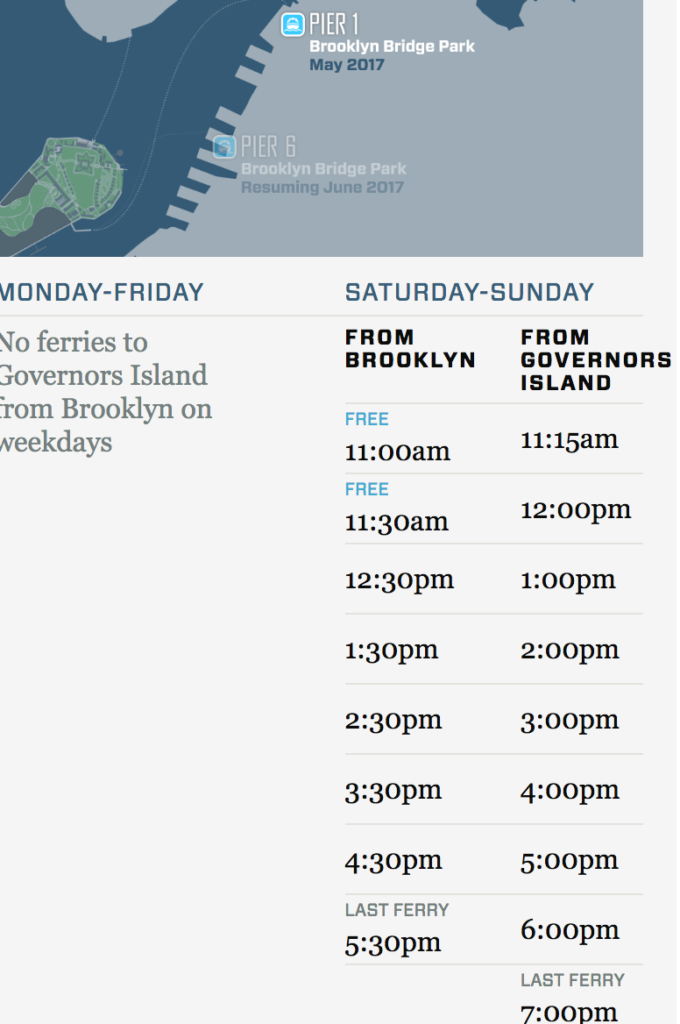 Additionally, the city's new South Brooklyn line (NYC Ferry) will make a stop on Governors Island on weekends starting in June. Passengers will be able to enter the ferry at Pier 1 in DUMBO and Pier 6 in Brooklyn Heights approximately every 30 minutes on Saturdays and Sundays. Tickets will be $2.75 per person.