Meet Eddie Hahn, the founder of Chili Ortega, a kids apparel brand celebrating Brooklyn, New York and America as a multi-cultural place, who lives with his family in Downtown Brooklyn.
Your job title:  Founder, CHILI ORTEGA
Your work in one sentence: I run a new lifestyle apparel brand celebrating cultural diversity, that currently focuses on babies, kids and teens.
Your children (ages, gender): A 4yr old boy, a 3yr old girl. I was told the store is closed!
Where do your children go to school: Currently in daycare at Bright Horizons. However, my wife and I are enjoying the fun process of registering our oldest for Pre-K in New York.
What street do you live on: The one that is hard to spell, yet slightly easier to pronounce, Schermerhorn.
Best thing to do with kids in Downtown Brooklyn: Have you seen the Transit Museum? Awesome for kids and the kid in all of us.
What do you love about Downtown Brooklyn: Living in Downtown BK is unique in that it's not so much a neighborhood, as much as it's the crossroads of "Old Brooklyn" and "New Brooklyn." An easy stroll down the block and we're in the middle of the urban arts area of Fort Greene. A hop over to Carroll Gardens / Cobble Hill and we can satisfy our cravings for old school Brooklyn Italian dining (Ferdinando's usually does the trick). Pack a small picnic basket and we can chill as a family down on Pier 1. And having to constantly purge toddler wardrobes in order to buy bigger sizes, it helps to have donation centers and retailers right around the corner.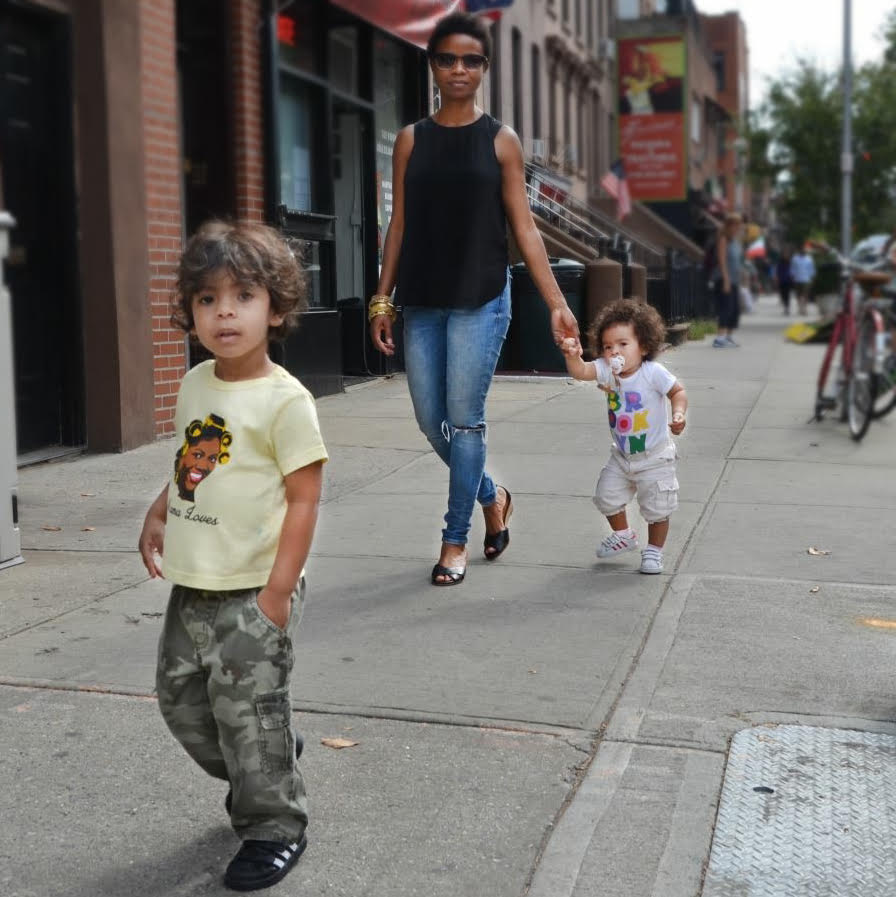 What needs improvement in Downtown Brooklyn: Kinda TBD, since we are in the midst of a construction boom. So far, so good.
More information about your company: I started this brand because I wasn't seeing a lot that represented or felt like our multicultural family. Where was the fun? Where were the vibrant colors? Where was the energy? So I launched a brand to break down cultural barriers, be inclusive to all, and celebrate the diversity of Brooklyn. Follow us on Instagram @chiliortega to see new designs, our inspirations, and where you can find tees/onesies. On a final note, demand is extremely high for adult sizes, we will be releasing them in the near future.