Major dinosaur exhibitions are on display this spring and summer at the Natural History Museum and Bronx Zoo for dino lovers of all ages!
T. Rex the ultimate Predator is now open at the Natural History Museum until August 9th. It reveals the story of the most iconic dinosaur through life-sized models, fossils and casts. Visitors ages 12 and up can also enjoy an immersive virtual reality experience. Free for Members, timed entry only. Tickets are $16.50 for kids and $28 for adults, buy them here.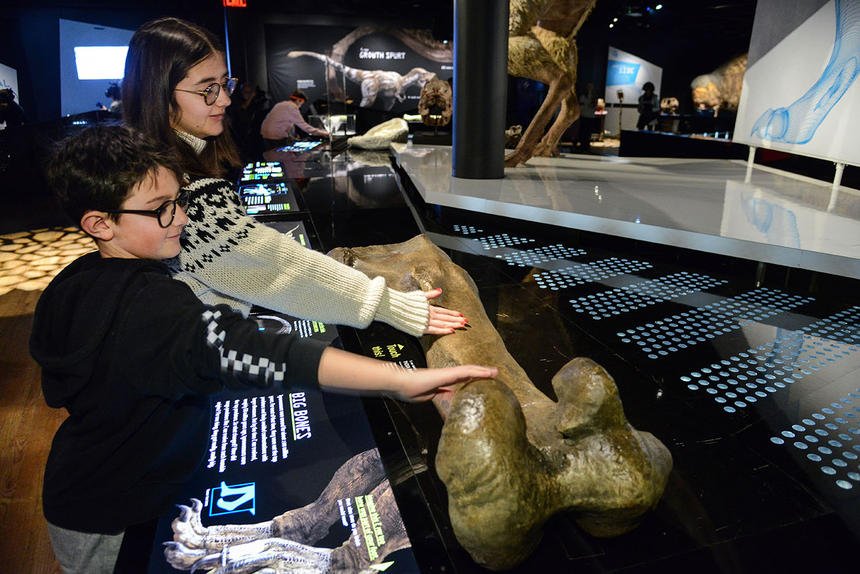 A Dinosaur Safari will be coming to the Bronx Zoo from April 19th until November 3rd.  It lets visitors travel back in time on a guided tour to learn about dinos of the past and animals of the present. You can dig the site uncovering fossils, meet a walking, roaring dino, and take photos. Free for members. Tickets are $30 for kids and $40 for adults, buy them here.