MUSE Academy, a new grade school that will be housed within the Brooklyn Music School in Downtown Brooklyn, is scheduled to open in Fall 2018. The school will start out with grades pre-K 3 through 2nd grade and plans to eventually extend all the way through high school.
MUSE Academy's inquiry-based learning method addresses the whole child by combining rigorous academics, social learning, and world-class arts education. They approach music through immersive daily instruction beginning in Pre-K that weaves rhythm, song, and simple melodies into the fabric of learning and daily life. Every MUSE artist develops baseline musicianship that builds into advanced levels of performance and music creation in succeeding years. MUSE will offer after-school enrichment options through Brooklyn Music School. Beginning in 1st grade, every student at MUSE will be required to also take weekly private lessons in a chosen instrument or vocal instruction at Brooklyn Music School.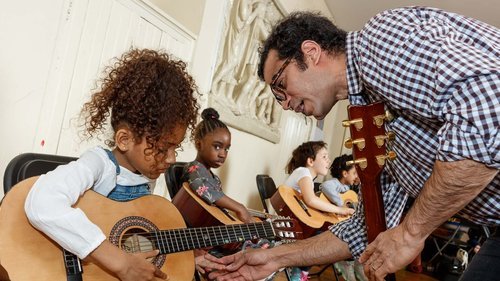 ​The MUSE Academy founding team is creating an interdisciplinary curriculum that adapts several national frameworks for the purpose of establishing annual benchmarks for student growth, including CCSS (Common Core State Standards), the C3 Framework, and NGSS (Next Generation Science Standards). However, the program is build to allow students to develop at their own pace. Student reports will include written components, as well as rubrics based on measurable, performance based indicators, across core academic and performing arts areas. ​Classroom instruction will be based on age, but there will be some opportunities for mixed age groups during instruction in music and vocal arts. Daily immersion study of Spanish begins in Pre-K 3.
School hours will be Monday to Friday 8 am to 3:30 pm. After school activities will run between 3:30 pm and 5:30 pm. Annual tuition for the 2018-19 school year is $23,000. They will be holding various information sessions this September for prospective families.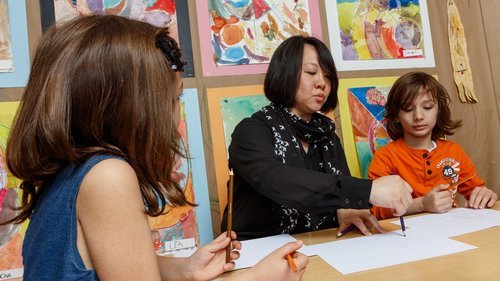 Do you want all local parenting news in your inbox? Sign-up for our bi-weekly newsletter now!