Various news outlets are reporting about the new two-tower mixed-use development with 900 residential units proposed by DUMBO-based Alloy Development. The project 80 Flatbush is expected to include 200,000 square feet of office space, 900 residential units, two schools, 40,000 square feet of retail and another 15,000 square feet set aside for a cultural center.
According to Curbed, "The triangular site that's bound by Third, State, and Schermerhorn streets and Flatbush Avenue will be built out over two phases. In addition to a 38-story residential building, the first phase will include two schools—a 350-seat elementary school and a new 350-seat location for the site's existing Khalil Gibran International Academy, which currently holds 260 high school seats. The schools are expected to welcome students by 2022."
The developer plans to donate the schools to the city, similar to Two Tree management's middle school donation at Dock Street in DUMBO.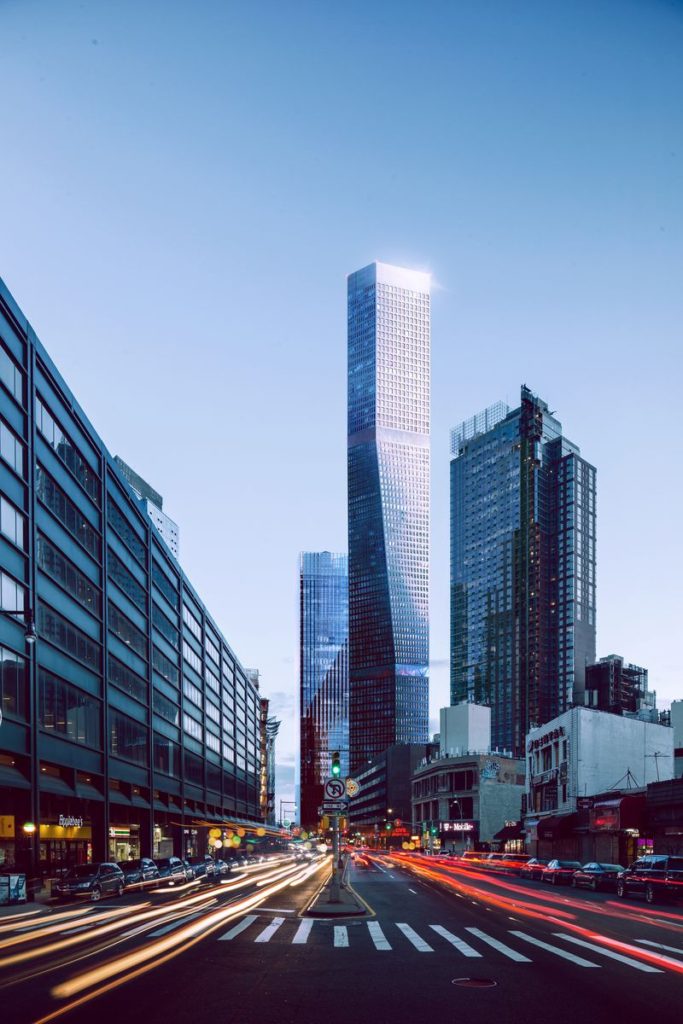 Renderings of 80 Flatbush (Credit: Alloy Development via Politico)