The Office of District Planning has held a first community engagement meeting with the CEC 15 at PS 32 on April 18th to discuss zoning changes to PS 32 and other surrounding schools. The Department of Education plans to expand the zone of elementary public school PS 32 in Carroll Gardens starting in school year 2020/2021 which currently serves 480 students in Grades Pre-K to 5th Grade. The school's annex is under construction and is scheduled to open in September 2020. The new building which will be connected to the old one will have capacity for 436 students and feature a roof top playground. Both buildings combined will be serving around 900 students.
No new zone lines or new admissions policies have been presented during this first meeting. Here are our key take-aways:
Objectives of the upcoming zoning changes are the reduction of overcrowding of neighboring schools (PS 58 at 125% capacity and PS 29 at 122% capacity), filling the new seats at PS 32 and the creation of more diverse elementary schools overall in this subdistrict.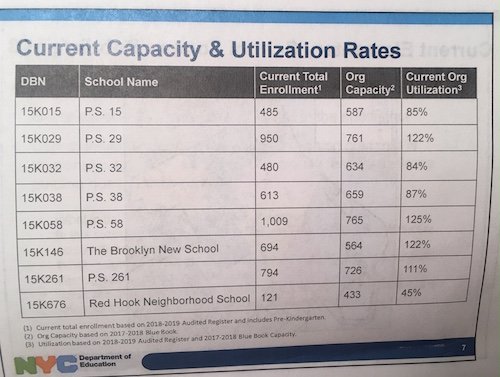 There is no rezoning plan yet and many ideas are on the table including re-zoning, un-zoning, controlled choice and others ("There are no sacred cows") which could possibly affect all 8 schools in this subdistrict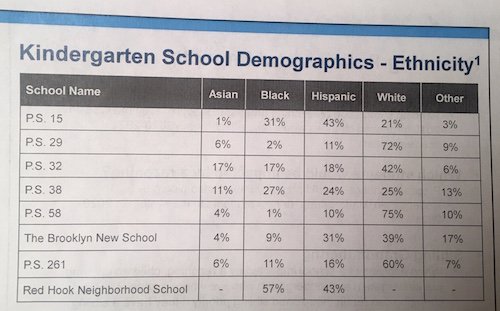 Proposed changes would primarily impact incoming Pre-K and Kindergarten students 2020/2021 and onwards.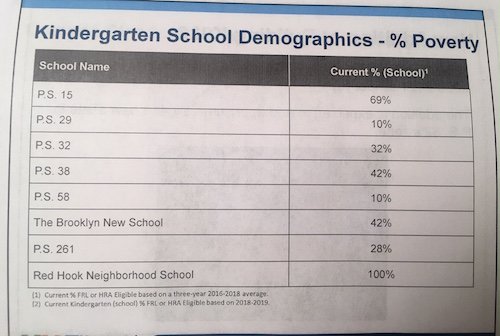 Proposed changes would not affect students already enrolled in these schools as well as their siblings ("sibling grandfathering").
The Department of Education plans to hold more meetings with stakeholders in the community to gather feedback, concerns and ideas before proposing a new plan.
The Department of Education also plans to present a proposal end of May and will have the CEC take a vote in late summer.
Families can share their thoughts, concerns and ideas with the following people
Anita Skop, District 15 Community Superintendent, askop@schools.nyc.gov
Max Familian, District Planning, mfamilian2@schools.nyc.gov
Sadye Campoamor, Community Affairs, scampoamor@schools.nyc.gov
Andrew McClintock, Student Enrollment, amcclintock@schools.nyc.gov
Office of District Planning, BrooklynZoning@schools.nyc.gov