Where to go sledding in Brooklyn? We put together an overview of sledding hills for the kiddos including those in Fort Greene Park, DUMBO, Brooklyn Bridge Park, Brooklyn Heights and Prospect Park.
Fort Greene Park has four sledding hills, and there's one gentler one for younger children. Enter at Willoughby Avenue or DeKalb Avenue.
Prospect Park is known to have some of Brooklyn's best sledding hills. Go to the slopes on the corner of Prospect Park West and 9th Street near the Tennis House or the meadow off Grand Army Plaza. The Third Street entrance to the park near the Picnic House also has some great hills. Find out more here.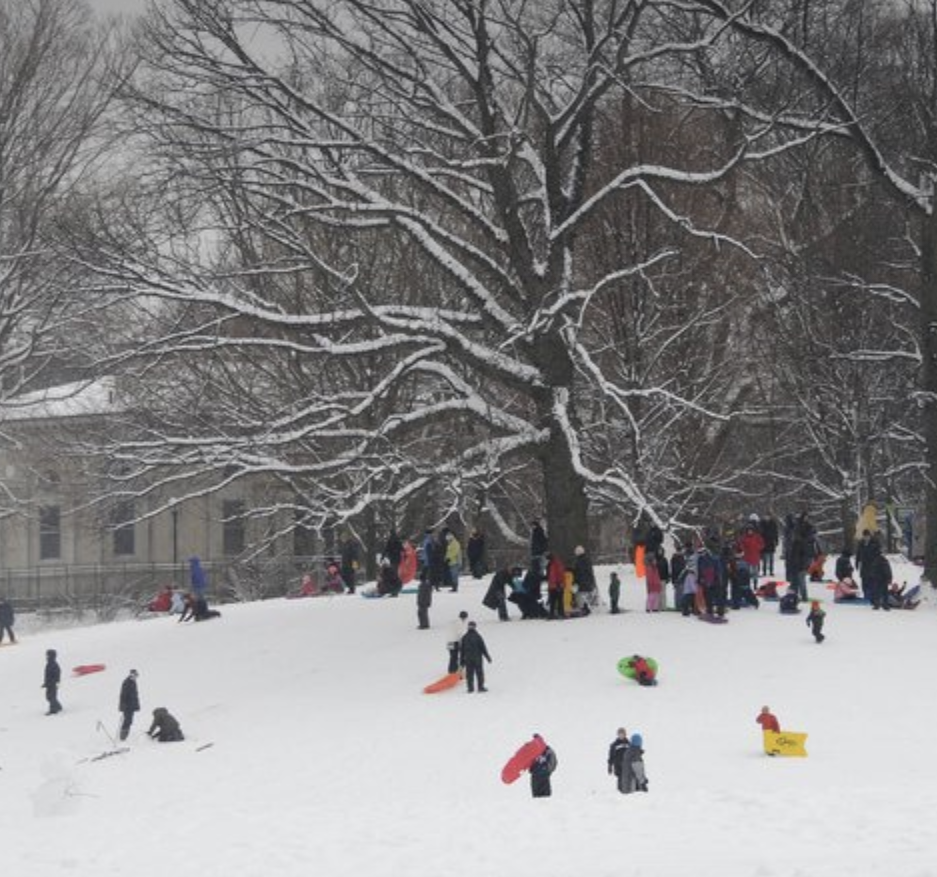 Sledding is possible in Hillside Park in Brooklyn Heights between Middagh and Vine Streets. Note: Dogs and children share the hill on snow days…
There are a few sledding hills in Brooklyn Bridge Park, the one between Pier 4 and Pier 5 is great for sledding with kids.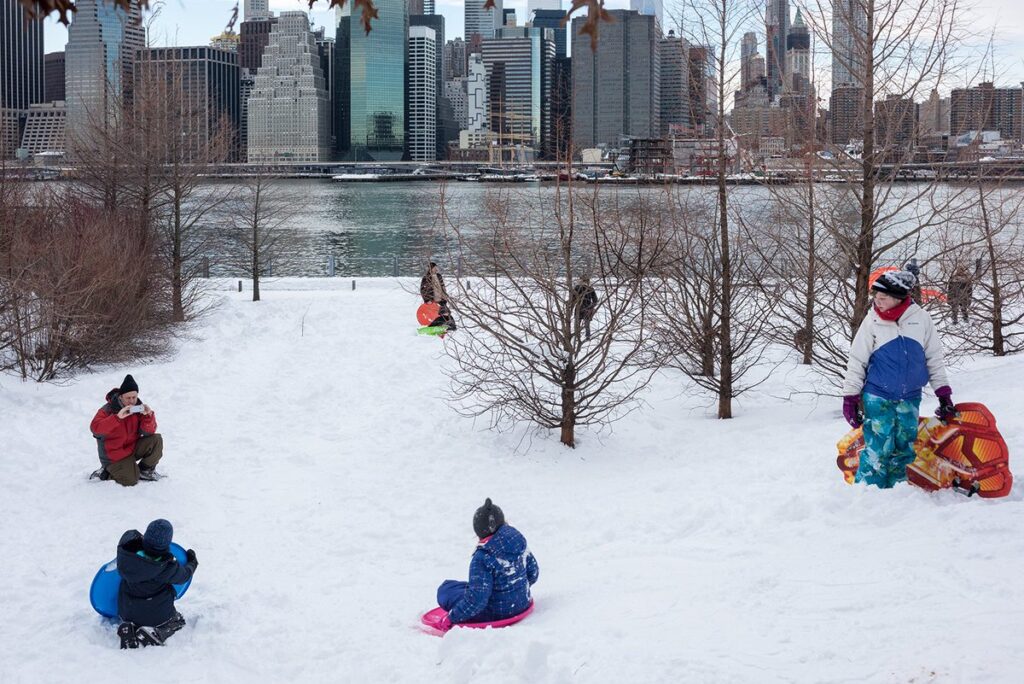 Lots of families from DUMBO and Brooklyn Heights go sledding at the hill on Washington Street towards Cadman Plaza. This is a quite steep hill, so better suited for kids 5+.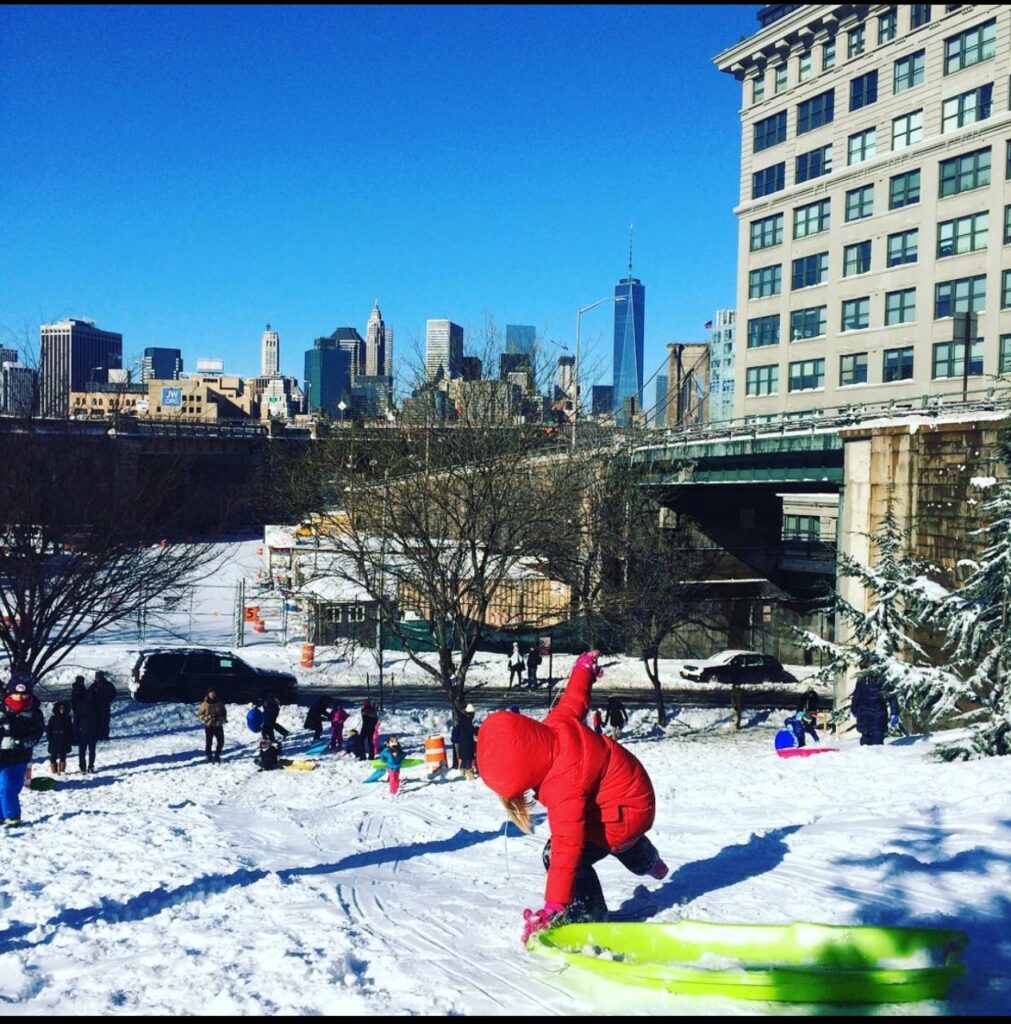 Owl's Head Park in Bay Ridge "the best sledding spot in Brooklyn" has a steep hill (and a few other, smaller hills) that does not get too crowded generally. Enter Colonial Road and 68 Street.
New this year: Sledding on Governors Island including Grassy Hill, the side of Slide Hill and south slope of Discovery Hill. Bring your own sled, sleds are also available for rent at Blazing Saddles. NYC Ferry's shuttle from Wall Street/Pier 11 to Yankee Pier on Governors Island will continue on weekends until the launch of daily service along the South Brooklyn route. Visitors can take NYC Ferry from points along any route that stops at Pier 11/Wall Street and receive a free transfer to Governors Island Ferries. For schedules, pricing and more information, visit ferry.nyc.