Brooklyn Bridge Park has finally broken ground on the space underneath the Brooklyn Bridge. The new and final section of parkland will be named in honor of Emily Roebling, the engineer known for her work ensuring the completion of the Brooklyn Bridge. The $8 million project is slated to wrap in December 2021.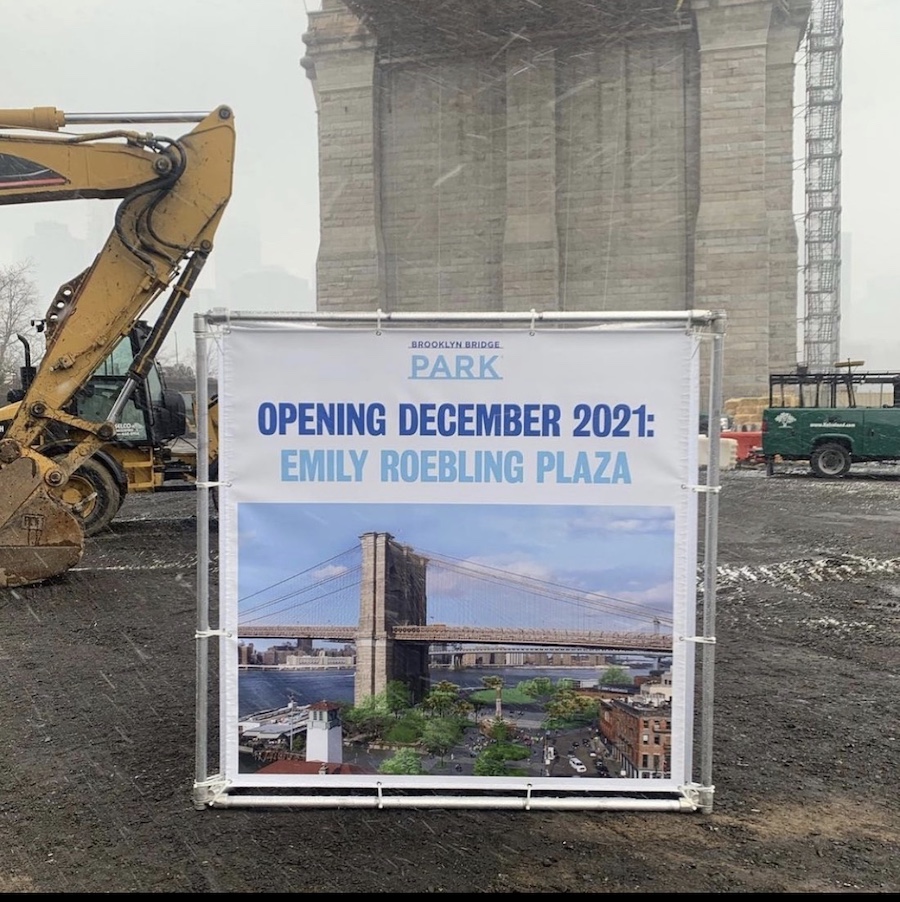 This area will be transformed into a flexible public space that will add two acres of parkland and connect the DUMBO section of Brooklyn Bridge Park with the southern piers. The space will consist of a large hardscape area which will feature unique concrete pavers that will echo the design and engineering of the Bridge, and be surrounded by trees, benches, and lawns. Future programming might include seasonal markets, festivals and educational programming.
The adjacent Empire Fulton Ferry Lawn will also undergo renovation. The project also includes the installation of over one hundred protective bollards stretching from Old Fulton Street and Furman Street to Water Street and New Dock Street.