Brooklyn friends! Need a professional, friendly workspace close to home, but not at home?  Discover Brooklyn Creative League, a coworking community at 275 Park Avenue.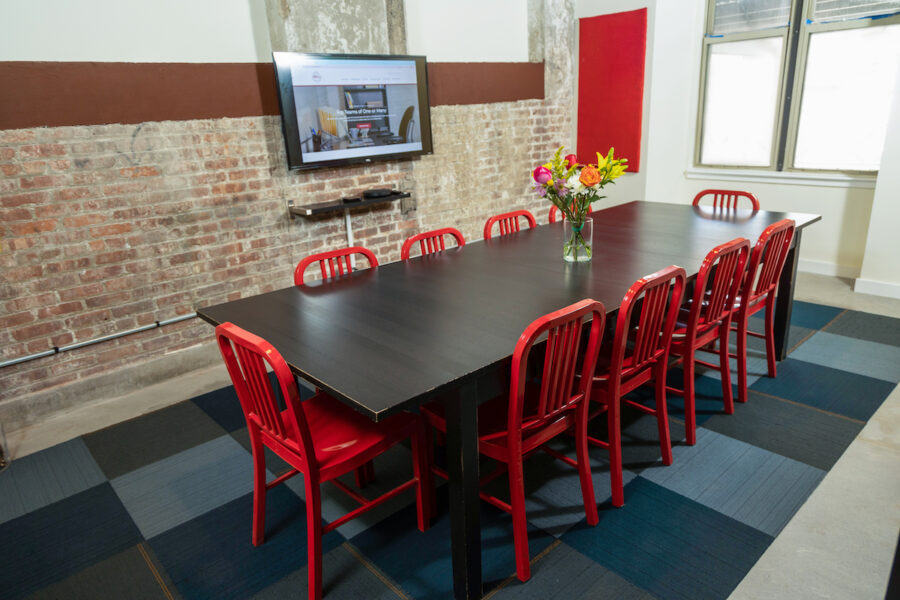 With its convenient location, you can pop into Brooklyn Creative League to ditch the distractions and pop out whenever you need to pick up the kids. Easily accessible on foot, via CitiBike (dock just outside), bus, and more. Tour the comfortable, affordable office space—right in your neighborhood in Clinton Hill!
Members enjoy:
Fast, reliable business-grade internet (WiFi and Ethernet)

No "open-pen" seating! Desks have visual privacy, offices having locking doors

Spacious, fully-equipped lounge with coffee, tea, and snacks

Community events like weekly potluck lunches and happy hours

Unlimited use of conference rooms, and phone booths

Wellness room for yoga, stretching, and meditation

Mail service (USPS, FedEx, and UPS) & unlimited black-and-white printing/scanning
Visit Brooklyn Creative League in Clinton Hill: 275 Park Avenue, Brooklyn, NY 11205 and get a day pass to try out the space on the day of your tour! Book your tour Monday – Friday, from 9 AM through 5 PM. Call 718.576.2104 or visit the website to schedule your tour today!