This school break camp guide profiles local camps in Brooklyn Heights, DUMBO, Downtown Brooklyn, Prospect Park, Boerum Hill and Cobble Hill. These camps are running when public schools are closed. We have listed program details, age groups, hours, costs and contact information for each camp for children 2 years to 14 years old.
Steam Champs | Downtown Brooklyn
Get ready to code, build, and innovate in the coolest holiday class ever! Join us for a mind-blowing adventure where you'll become a STEAM superhero. We'll mix science, tech, robots, and a whole lot of fun. It's a holiday class that's so awesome, you'll wish it never ends!
Ages: 6-13
Cost: $159 per day
Camp Hours: 9am-3pm (extended day options available)
Location: 275 Flatbush Ave Ext, Brooklyn, NY 11201
Contact: Website | info@steamchamps.com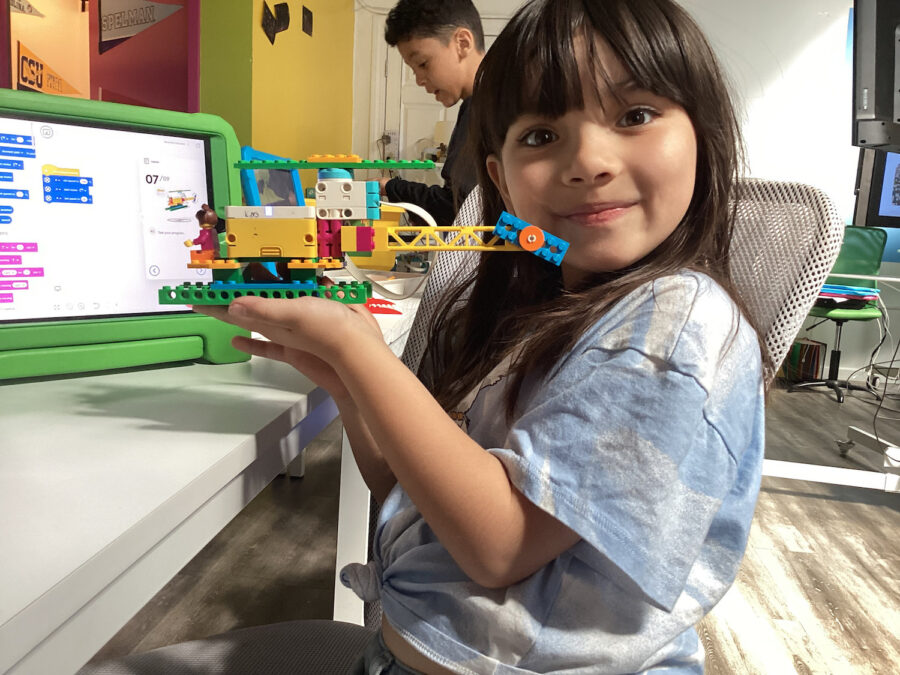 Trail Blazers | Prospect Park
When school is out, camp is in! Come outside and play with us as we learn about our local environment. Get ready for nature scavenger hunts, arts and crafts, exploring Prospect Park and other adventures!
Ages: Grades PreK-5
Camp Costs: Trail Blazers is a nonprofit and offers tiered pricing to families based on income: Break Camp Day Programs are between $70-150/day.
Camp Hours: Drop-off between 8:30am and 9:00am daily. Pick up between 3:30pm and 4:00pm. Aftercare is available ($13 per day) between 4:30 and 6:00 pm.
Camp Dates: Yom Kippur (9/25), Indigenous Peoples Day/Italian Heritage Day (10/9), Election Day (11/7), and MLK Day (1/15).
Address: Prospect Park
Contact: registration@trailblazers.org
Court 16 | Downtown Brooklyn
When the kids are off from school, join us for a fun action packed day of tennis camp. At any of three locations, we offer a unique tennis experience for students age 5 and up in which students focus on a different tennis skill while rotating on our 44ft courts. Court 16 offers innovative tennis programs curated for kids and for adults. On our USTA sanctioned 44ft, 60ft and 78ft tennis courts we provide tennis group/private lessons for all ages and experience levels.
Ages: 5-13
Holiday Single Day Camps Cost: $172 per day
Camp Hours: 9am-3pm

Location: 445 Albee Square W. Suite 4-500, Brooklyn, NY 11201
Contact: Website / hello@court16.com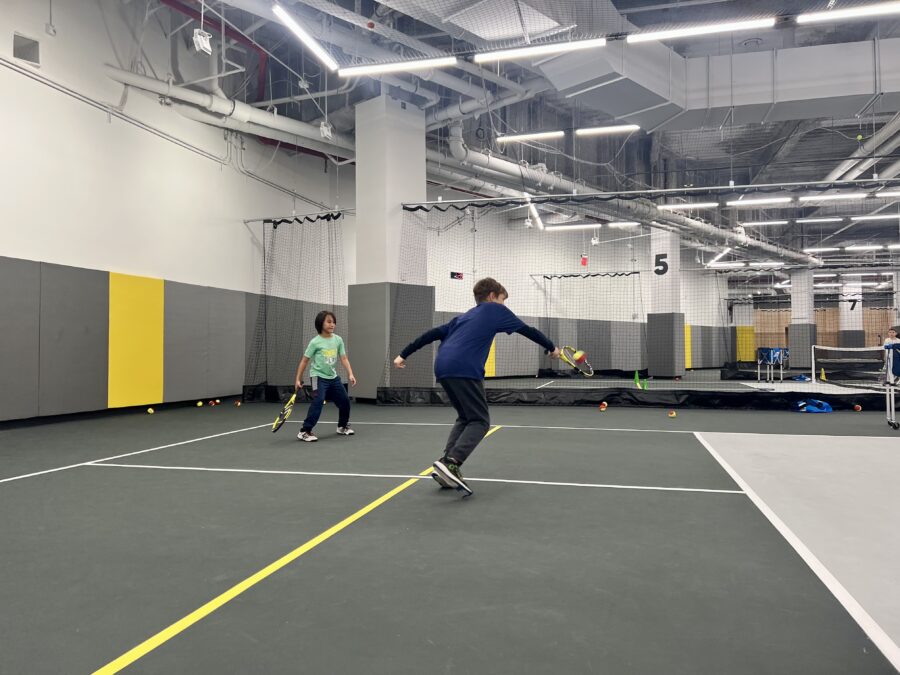 Aegir Boardworks Skate Camp | Downtown Brooklyn
Running since 2018, Aegir Boardworks Skate Camp is a fun, expanded version of our year-round skate lessons. When school is out, Aegir runs skateboard camps for kids ages 4 and up, creating a rambunctious yet guided experience for our students. Kids will be sorted into small groups and given instruction by our team of attentive, passionate local skateboarders at Golconda Park, our neighboring skate park.
Ages: 4 and up
Camp Costs: $75-$85 per day for a Half Day Camp, $170 for Full Day Skate Camp, $190 for Full Day Skate and Art Camp. Half Day Camp is $350 for a discounted week, and Full Day Skate Camp is $800 for a discounted week. Full Day Camp with Creatively Wild is $900 for a discounted week.
Camp Hours: Half Day Camp is from 9am to 12pm. Full Day Skate Camp is from 9am to 3pm. Aegir Skate and Art Camp is from 9am to 3pm (for ages 4 to 5). Full Day Skate and Art with Creatively Wild is from 9am to 4pm (for ages 6 and up).
Address: Aegir Boardworks is located at 99 Water St. Skate Camp takes place at Golconda Park at 225 Gold St, and Art Camp takes place at Creatively Wild Art Studios at 98 Water St
Contact: Website | Phone: 347-987-3825 | Email: aegirskatelessons@gmail.com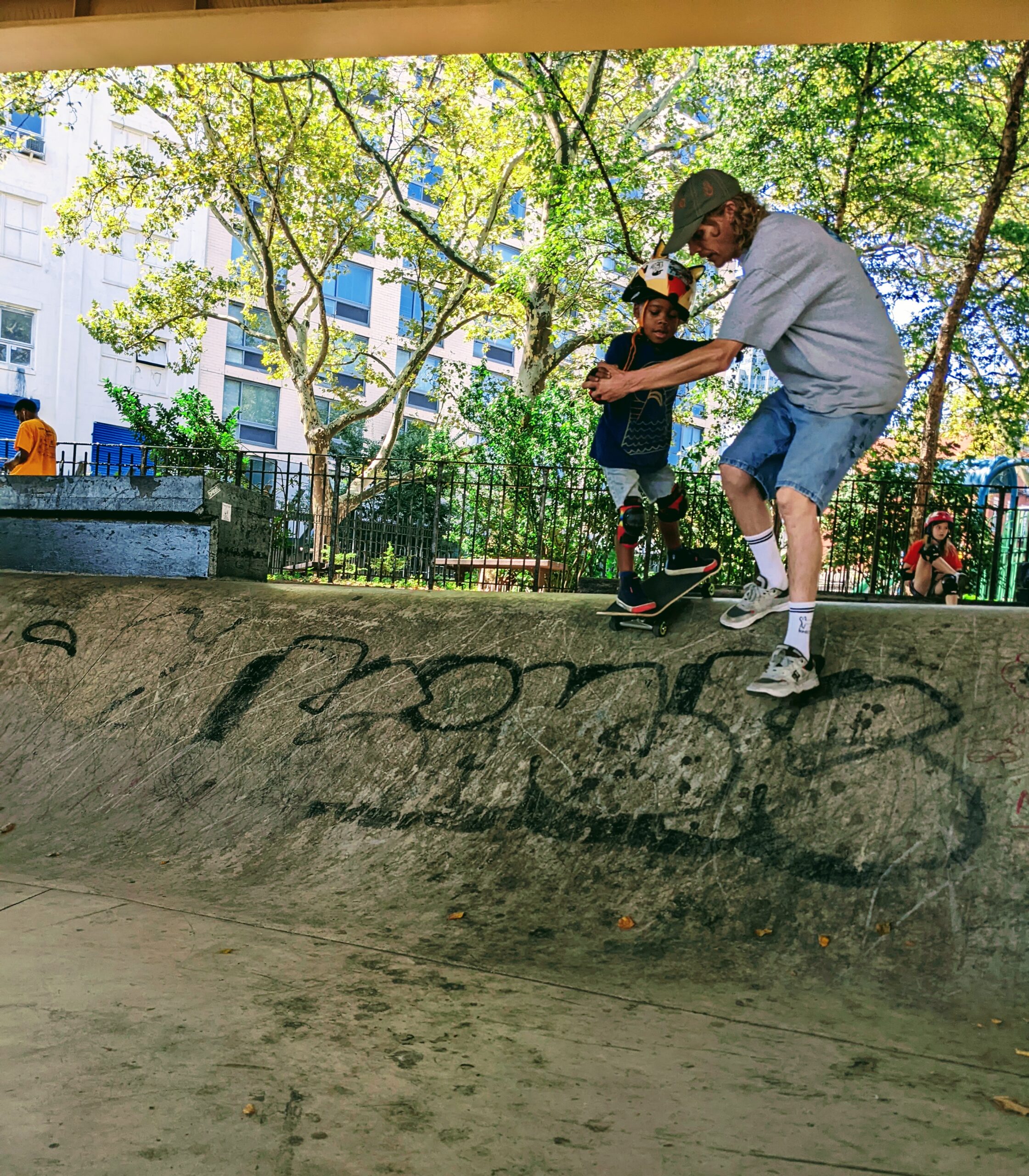 Brooklyn Brazilian Jiu-Jitsu DOJO Camp | Cobble Hill
Our Martial Arts day camp provides an exciting and productive day full of activities for children ages 6 through 11 with an emphasis on health and fitness.
Ages: 6 -11
Camp Cost: $150/child per day
Camp Hours: 9 am -3:30 pm
Address: 157 Columbia Street (Cobble Hill)
Contact: bbjj4you@gmail.com | (347) 799-1960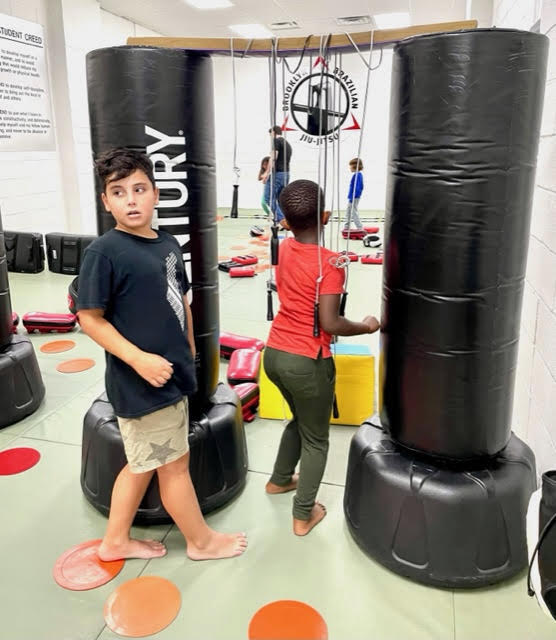 Brooklearn | Carroll Gardens
Join your friends at Brooklearn for games, treasure hunts, open play, and endless fun! The creativity that will bloom when your children experience play in our gym and amongst friends will be a worthwhile experience- join us please!
Ages: 2-5 years
Camps Costs: $125/day / $500 for week-long winter holiday camp registrations / Extended Day Available for $50 per day/ $15 for early drop off
Camp Hours:9:00am-12:00pm with optional early drop at 8:30am. Extended day is $75 and is from 12-3pm
Address: 380 Court Street | Carroll Gardens
Contact: Website | info@brooklearnbrooklyn.com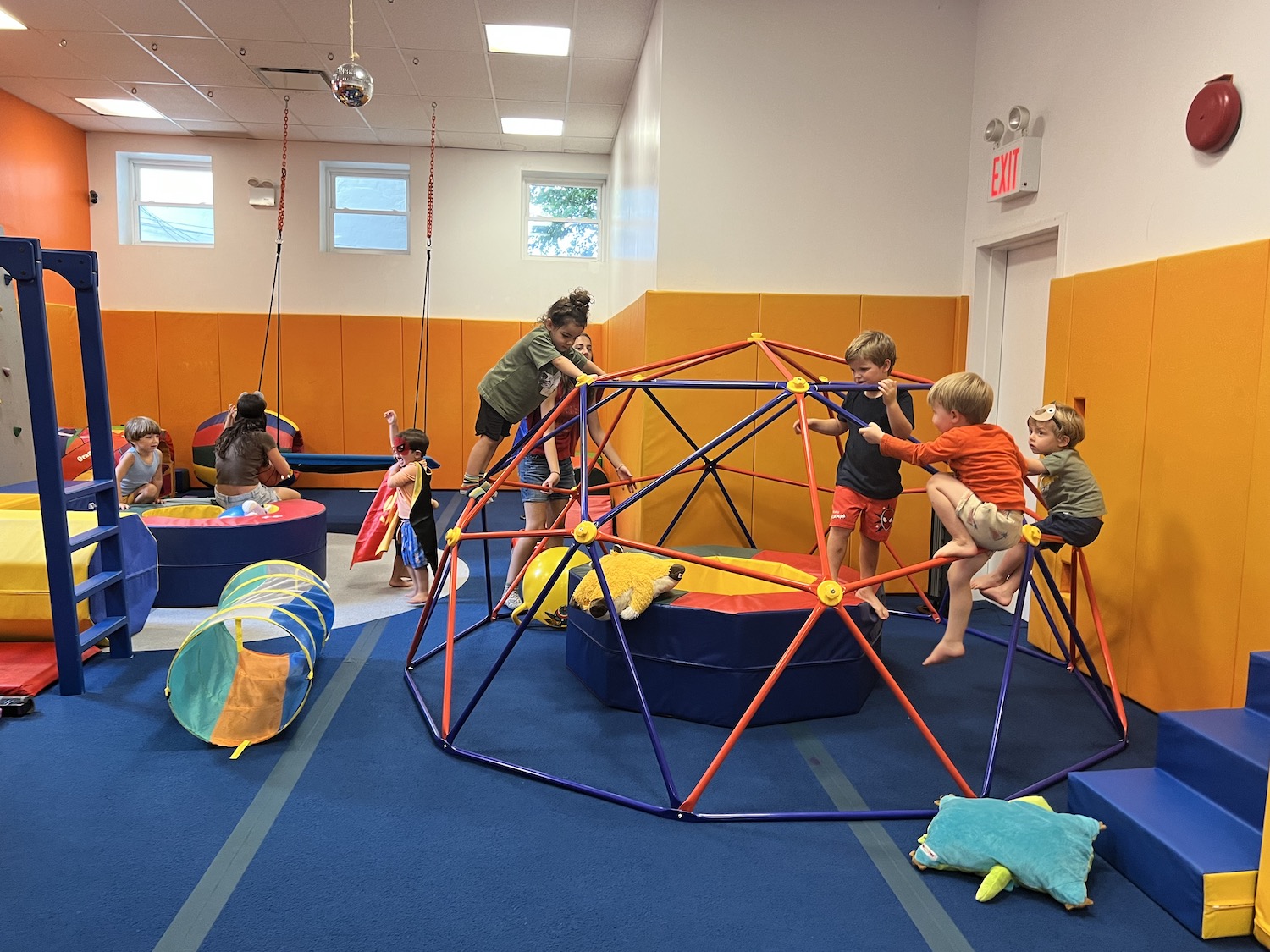 The Craft Studio Brooklyn | Boerum Hill
The Craft Studio Brooklyn is the best place to spend a day off in all of NYC!We combine trendy multi media, age-appropriate craft projects with games, dance parties, and tons of fun! Our fun philosophies and amazing creative and nurturing environment offers the most fun possible for kids with all different interests and personalities.
Ages: 4-12
Camp Costs: $175/full-day (9am-1pm), $90/half-day(10am-12pm)
Camp Hours: 9am-1pm or 10am-12pm
Address: 295 Atlantic Ave | Boerum Hill
Contact: info@craftstudionyc.com  www.craftstudionyc.com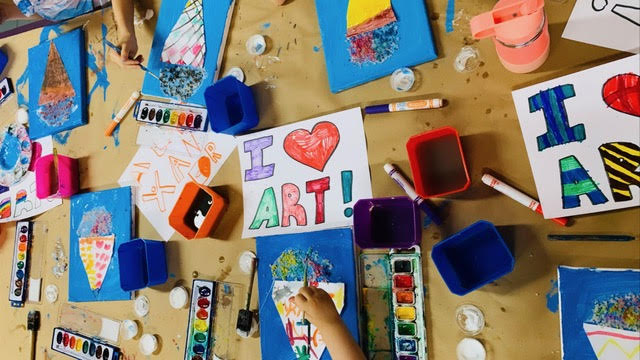 Brooklyn Game Lab Day Camps | Prospect Park
Program 1: Indoor Board Game Play, Program 2: Totally Outdoor active games
Ages: 6 – 13
Camp costs per day/week: Indoors is $165/day, $595 per week (discounts if you buy 2 or more days); Totally Outdoors is $150/day; $545 per week (discounts if you buy 2 or more days).
Camp hours: 9 am – 3 pm, with early drop off at 8 am and late pick up at 6 pm for additional fee
Address: 310 7th Ave, 479 7th Ave, Prospect Park 11th Street entrance
Contact: frontdesk@brooklyngamelab.com   Website
The Brooklyn Strategist | Carroll Gardens
For a fun and intellectually stimulating alternative to the classroom, send your child to the Brooklyn Strategist on their day off. We offer a variety of team-building tabletop games, away from the distracting draw of phones and TV. Campers can play board games, Dungeons & Dragons, Magic: The Gathering, and chess while under the guidance of a professional team of gamers.
Ages: 5-14
Cost: $170 per day, $85 per half-day
Camp Hours: 9am-4:30pm (extended day options available)
Location: 333 Court St, Brooklyn, NY 11231
Contact: Website | kids@thebrooklynstrategist.com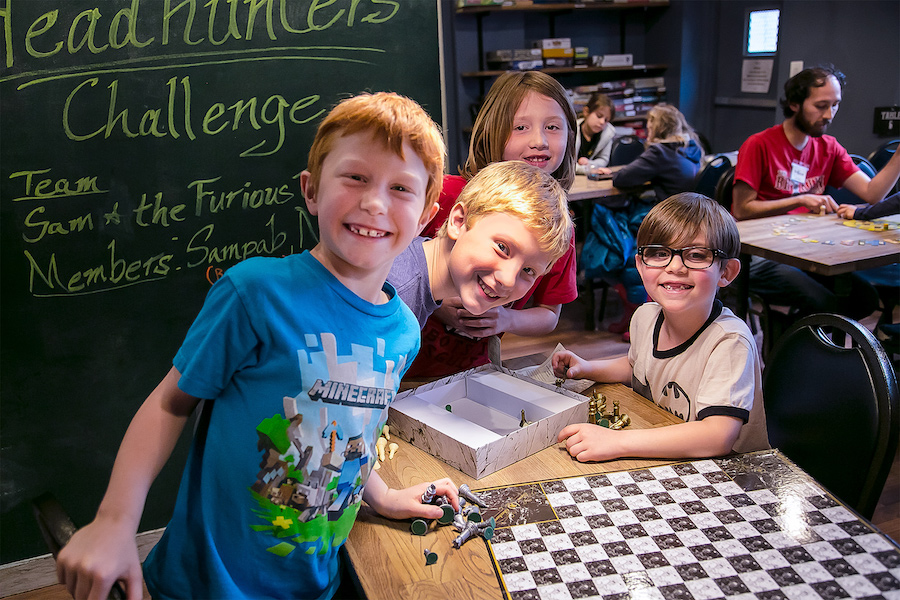 Child's Play NY | Brooklyn Heights and Carroll Gardens
Join Child's Play NY for dramatic play holiday camps! In these programs, campers create stories together, sing, dance and activate their imaginations. Working alongside talented theater teachers, they jump inside literature and act out adventures. The games build their social-emotional and executive function skills as well as teach joyful ways they can play at home too. Themes include Improv and Theater Games, Superhero Scene Study and more!Ages: 4-6 and 7-11Camp Costs: $125/child per dayCamp Hours: 9am – 3pmAddress: Ages 4-6 at 232 Carroll Street | Ages 7-11 at 121 Pierrepont StreetContact: https://childsplayny.com/ | 347-759-631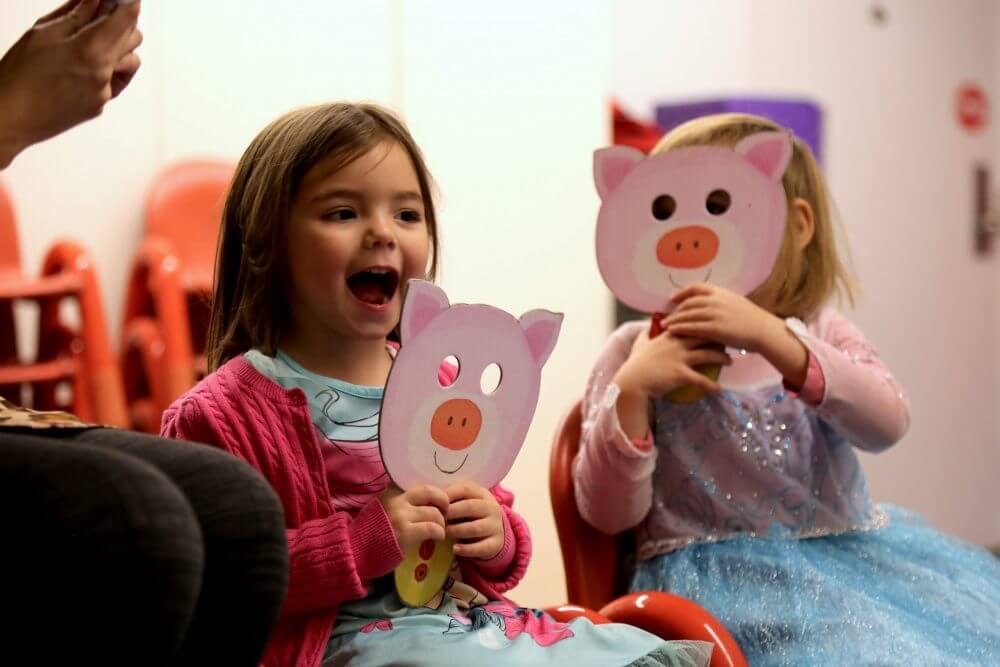 Brooklyn Robot Foundry | Gowanus
Days off from school are an awesome time to get creative at Brooklyn Robot Foundry! Each Foundry Funday has a cool theme and is headlined by a fantastic robot project, which kids build and take home afterward. The rest of the time is spent crafting, playing, moving, getting outside, and having as much fun as possible! Sept. 5, 6, 25 | Oct. 9 | Nov. 7 | Jan. 15 | Feb. 19-23 | March 29 | April 1, 10, 22-30 | June 6, 7, 17
Ages: 6-12
Camp Costs: Tiered pricing based on income
Camp Hours: 9a-3p + extended stay until 5:30p
Address: 98 4th Street (@Bond St.)
Contact: contact@brooklynrobotfoundry.com | https://brooklynrobotfoundry.com/nyc/product/foundry-fundays/
Creatively Wild Art Studio | DUMBO
Nominated Best Camp in Brooklyn for three years running, Creatively Wild provides an imaginative, action packed Art Camp on most public holidays + school recess with creative activities to ignite imaginations and fuel artistic adventures! We celebrate the best of the Fall and the Holiday season with engaging daily projects based on imaginative topics and seasonal themes. our Camps are fun and educational and campers learn professional art techniques through a huge variety of exciting art mediums: Drawing, Painting, Cartooning, Mixed Media, 3D Works, Graffiti, Street Art + more plus experiment with non-traditional mediums like repurposed recycled materials turning them into fully realized 3D Art Work!
Ages: Kids Camps 6-8 + Teens 9-15
Camp Costs: Reg Art Camp $160 |  Half Day Art Camp 9-12pm/1-4pm $100, Stop Motion Animation Camp 9am-4pm $160
Camp Hours: Art Camp 9am-4pm | Half Day Art Camp 9am-12pm/1-4pm, Stop Motion Animation Camp 9am-4pm, Early Drop Off 8am/$25 Extended Day Camp until 5pm/$25
Address: 98 Water Street | DUMBO
Contact: hello@creativelywildartstudio.com | 917-543-8130
New York Kids Club | Brooklyn Heights, Cobble Hill, DUMBO & Park Slope
NY Kids Club Seasonal & School Break Camps! We're open when schools are closed! NY Kids Club offers highly-theatrical, fully-immersive Seasonal and Day Camps. Each day of Camp, students will experience familiar and new activities, ranging from gymnastics or architecture to sports or musical theatre! School Break Camps are subject to run based on community interest and location availability.
Ages: 2.5 – 6 years
Camp Costs: $155 per day for 9 a.m. – 12 pm or 1 p.m.  – 4 p.m. Camp, $205 per day for 9 a.m. – 4 p.m. Camp, & $55 for 4 p.m. – 6 p.m. Camp
Camp Hours: 9:00 a.m. – 12:00 p.m.; 9:00 a.m. – 4:00 p.m., 4:00 p.m. – 6:00 p.m.
Address: Brooklyn Heights | Cobble Hill | Dumbo | Park Slope
Contact: Website | 646.859.6541
FANTASY FRONTIER @ The NY Society of Play | Fort Greene
Adventure awaits at Fantasy Frontier, this spring! If school is off, the game is on! Join us for magical adventures, thrilling challenges, and unforgettable friendships! Fantasy Frontier is split into outdoor time and indoor time: Outdoor time- Venture into one of NYC's beautiful parks! There, students will team up on quests involving map-reading, sword-fighting, puzzle solving, and many other surprises! Indoor time- Indoor time is imaginative time! There, we continue the day's
adventure through imaginative play. Students may take this time to explore the world of Fantasy Frontier, ttrade the spoils of their missions, or simply relax and enjoy the company of friends.
Required Items: close toed shoes, water bottle, sunscreen, backpack and lunch
Ages: 7-11
Camp costs: $85 per day
Camp hours: 9:00 am to 3:00 pm
Camp locations: Ft Greene- 147 Prince St. #206C & Greenpoint- 79 West St. #202
Contact: info@nyplays.org  www.nyplays.org ( 347) 292-9549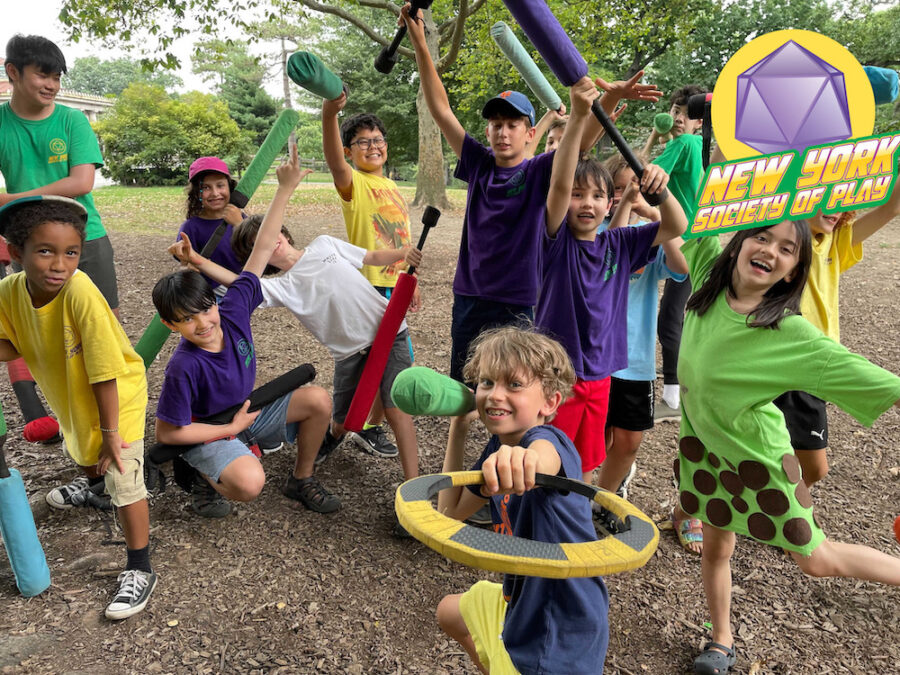 Joy Gymnastics | Sunset Park
Program details: Joy Gym mini camps provide structure while being entertaining and educational during time off from school. Throughout the day campers will participate in gymnastics classes, art time, cooperative movement and non-movement group games. Campers will have time for snacks and lunch which we ask guardians to provide.
Ages: 4.5-12yrs
Camp costs: $120/day
Camp hours: 9am-3pm
Address: 253 36th Street, Building 3, Floor 2, Unit C-254, Brooklyn, NY 11232
Contact: www.joygymnastics.com | joygymnasticsbk@gmail.com | 929-489-9285
Playday Arts Camps | Cobble Hill & Park Slope
At PLAYDAY, children engage in exploratory projects in an inclusive, diverse, respectful, and positive setting. We inspire children to make ART all while developing a variety of life-long cognitive and emotional skills such as hand-eye coordination, communication, critical thinking, self-awareness, patience, and most importantly self-confidence. During camp, children will have a combination of structured art classes and creative free time to explore their passions.
Ages: 5+
Camp Costs: $160/half day (9-1 or 1-5), Partial DAy $175 (9-3), Full Day $200 (9-5), Full Week $900 (9-5 for 5 days)
Camp Hours: 9-5 pm with option for Early Drop off (8:30/$45) and Late Pickup (6:00 pm, $45)
Address: Playday Cobble Hill: 269 Baltic Street, Brooklyn NY, 11201 | Playday Park SlopeL 242 7th Avenue, Brooklyn NY, 11215
Contact: info@playdaycobblehill.com or info@playdayparkslope.com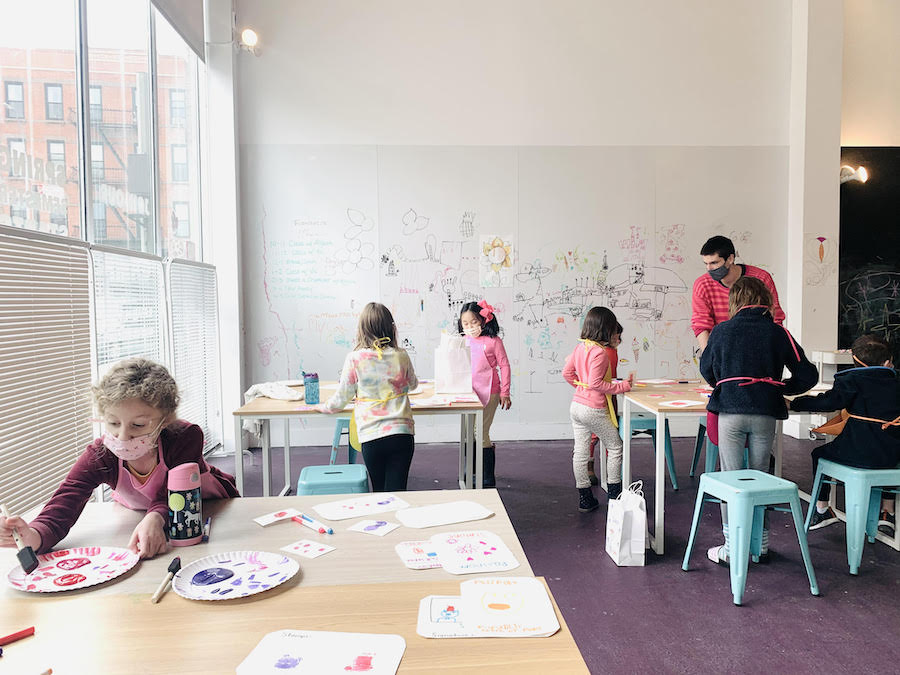 Penguin Coding School | Cobble Hill & Park Slope
For holiday breaks, Penguin Coding offers a full-day STEM camp with coding, robotics, and hands-on science with a Special Minecraft curriculum! (students with no experience and some prior experience with Minecraft will both find it engaging). Start the day off with coding, and then explore Robotics and Hands-On-Science. There will be plenty of moving around and non-screen time too, so they aren't sitting in front of a computer all day. They will physically experience STEM!
Ages: 6 – 10
Camp Costs: $180 per day
Camp Hours: 9 am – 3 pm
Address: Cobble Hill – 156 Smith Street, Park Slope – 424 7th Avenue
Contact: website | info@penguincodingschool.com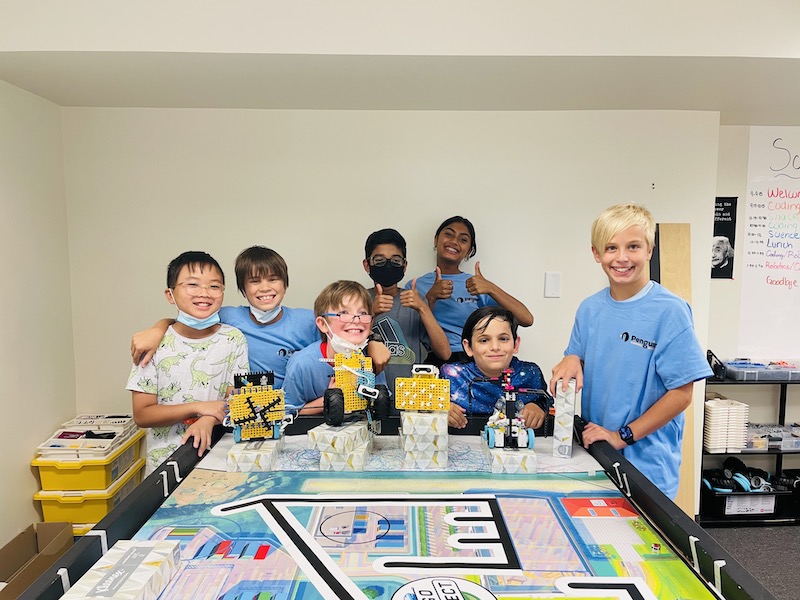 SKATEYOGI | Williamsburg and Prospect Lefferts Gardens
Discover the joy of skateboarding! At SKATEYOGI our day camp programs are offered in a fun, creative environment where students ages 7-15 of all levels are welcome. We group students based on their levels, so absolute beginners can learn the basics while experienced skaters can learn more advanced techniques and tricks. Skatepark etiquette and skateboarding topics are introduced throughout the camp. Using SKATEYOGI as our home base, we go explore nearby parks and skate spots (weather permitting) while skating and learning together! Lots of skateboarding inside our indoor space and outdoors! 
Ages: 7–15
Camp Costs: $179/1-Day Camp, $335/2-day Camp.
Camp Hours: Drop off: 8:30-9am | Pick up: 3-3:30pm
Address: SKATEYOGI – Williamsburg: 58 North 9th Street, 2nd Floor & SKATEYOGI – PLG: 140 Empire Blvd (Parking Available)
Contact: Website | Phone: 718-484-9777 | Email: hello@skateyogi.com

Splat Lab Day Camp | Various neighborhoods
Join Splat Lab when school is closed because that means it's time to have fun! Campers will be immersed in a summer camp-styled schedule and will participate in fun STEAM activities that focus on making things with your hands, an Anthropology Arts lesson, and select movement games! Our popular and proven developmentally-appropriate programming will keep your kids engaged and excited to come back! Campers will have outdoor time at an area park (weather permitting), and they will love telling you about the amazing time they had whether they have attended a Splat Camp in the past, want to attend more in the future, or are just there to try it out!
Ages: 3-10, 5-8 (depending on camp)Costs: $129 per day, additional $29 per day for After Care. Full weeks of school break camps available at $595.Hours: 8:30am-3pm with After Care available until 6pmAddress: Various locations around Prospect Park, BoCoCa, and Downtown Brooklyn (depending on camp)
Contact:  https://www.splatcamps.com/holiday-camp  bk.downtown@splatlab.com 646-389-1238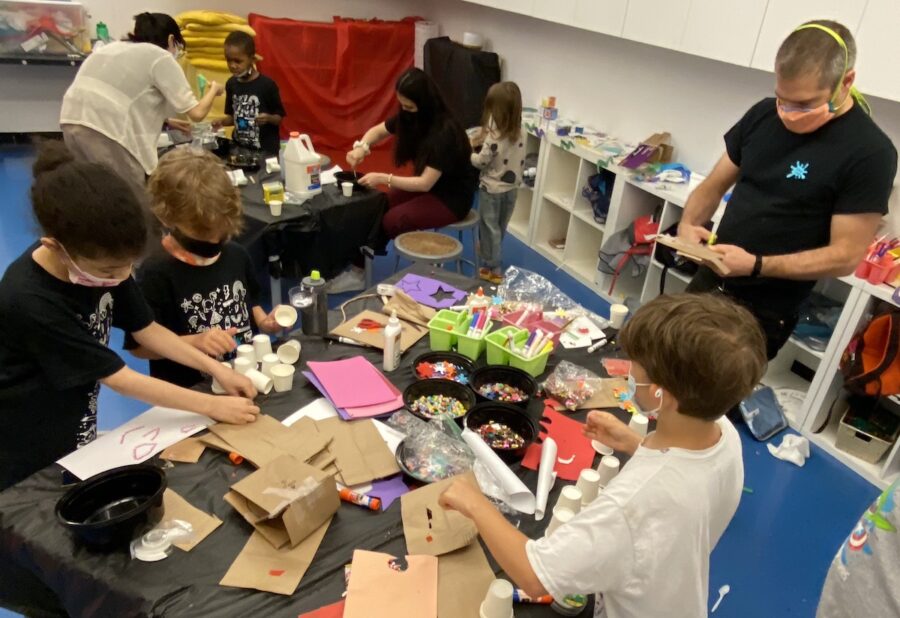 Speak Italy | Dumbo
Program details: We understand that the school holiday calendar doesn't necessarily reflect the days off we adults have so: SpeakItaly comes in help! Leave your kid(s) in a safe place where you can have peace of mind and keep working.
Ages: 4-10
Camp Costs / Hours:
Part-Time (2 hours) 9-11 am $69
Part-Time (3 hours) 9 am-12 pm $105
Full Time (5 hours) 9 am – 2 pm $169
Full Time (6 Hours) 9 am-3pm $207
Address: 10 York Street | DUMBO
Contact: Website | info@speakitalynyc.com
Textile Arts Center | Gowanus
We offer full day mini-sessions of classes for kids aged 5-11 when they are on break from school – even one day camps! In these classes, students explore subjects such as weaving, sewing, embroidery, printing, felting, and dyeing. Each day is dedicated to a textile process with time for outdoor play.
Ages: 5-11
Camp Costs: Each Mini Camp costs $145* per day
Camp Hours: Drop-off is at 9am and pick-up is at 5pm.
Address: 505 Carroll Street
Contact: Website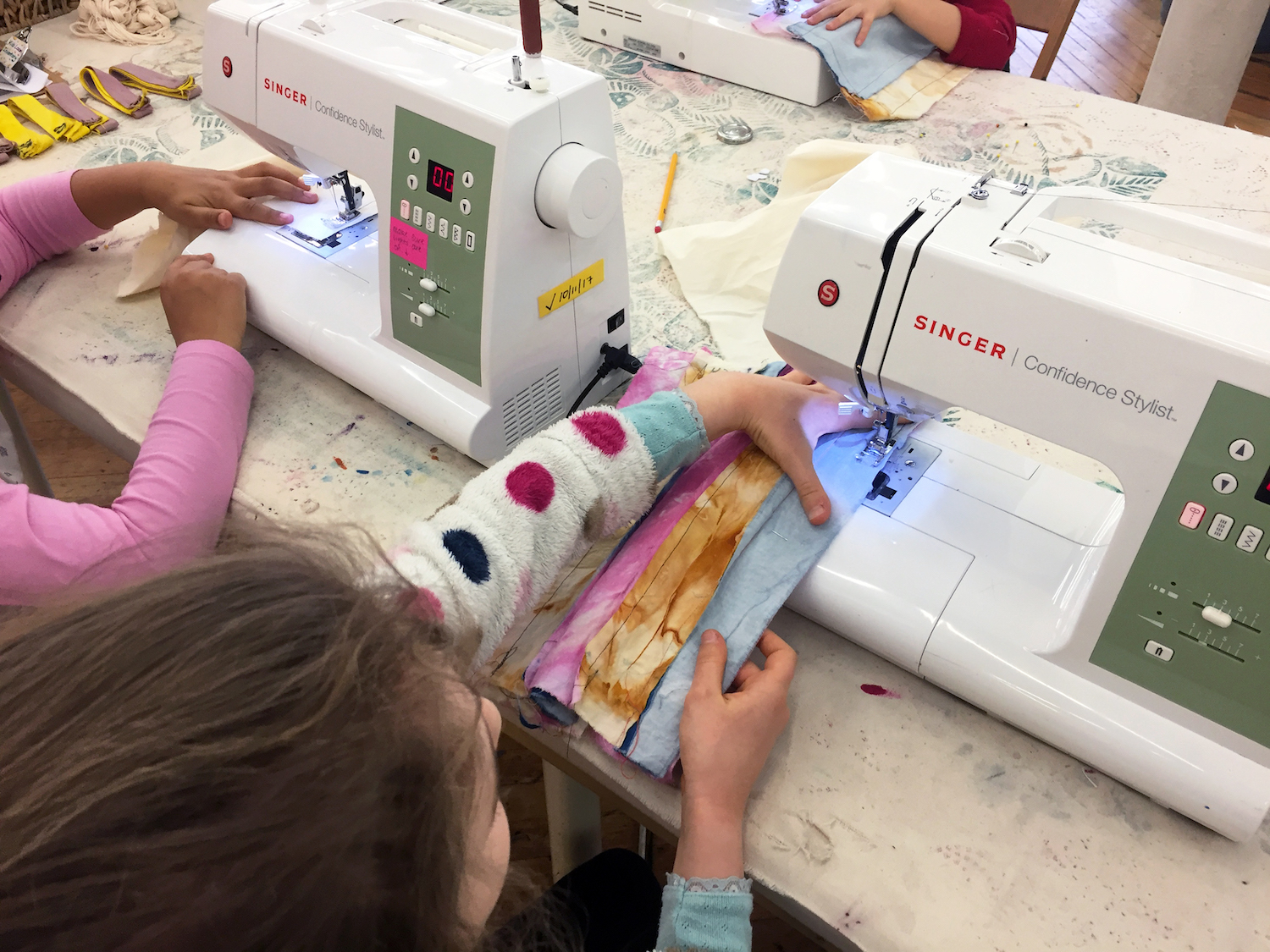 Treasure Trunk Theatre 

Camps

 | Various locations
Join Treasure Trunk Theatre this year to spark your kiddo's imagination! At Treasure Trunk, we encourage each child to express their unique self through the performing and creative arts with a special focus on social emotional learning. Whether your kiddo is running for the spotlight or totally new to the theatrical arts, our curriculums nurture and support growth and connection for all.
Ages: 3-6
Camps Costs: $90 per day / $425 for week-long camp registrations / Extended Day Available for $70 per day / Early Drop Available for $10 per day
Camp Hours: Running September 25th, October 9th, November 7th, December 18th-22nd, December 26th-29th, January 15th – 9-12pm with optional extended day until 3:00pm and 5:00pm at select locations, 8:30am optional early drop off (Spring dates to come!) Is your school closed on a day when others are not? We can create a POD camp just for your kiddo's school/class customized to your needs.
Address: Camps available at various indoor and outdoor locations across Brooklyn including: Treasure Trunk Studio Atlantic Ave (141 Atlantic Ave), Treasure Trunk Studio Park Slope (179 4th Ave), Brooklyn Brainery (190 Underhill Ave), Cadman Plaza, Prospect Park, Carroll Park, and Fort Greene Park.
Contact: http://www.treasuretrunktheatre.com/ | info@treasuretrunktheatre.com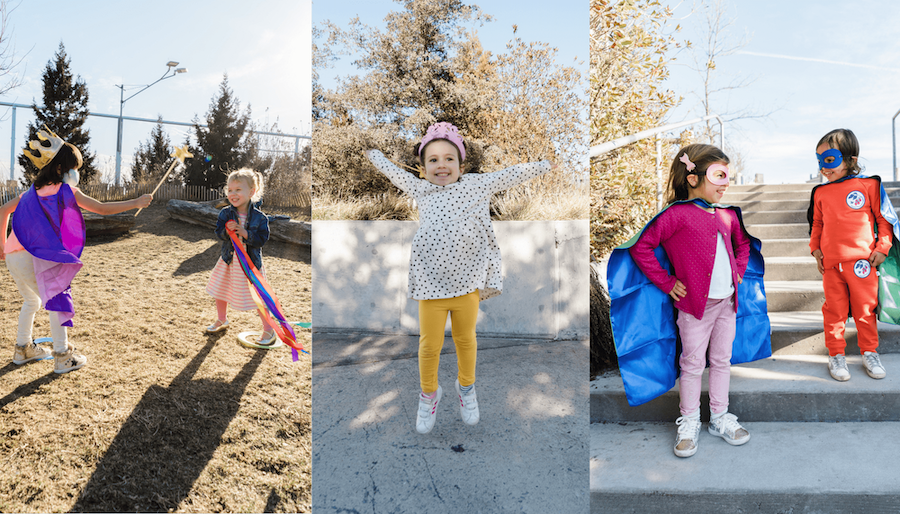 Voxel Academy | Cobble Hill
Schools out, Game on! Join us on a school day off for a one-of-a-kind gaming experience at Voxel Academy! Participants can hang out and choose from several popular video game options for a day of socializing, fun, competition and cooperative gaming. We also offer a Make-and-play option for kids wanting to 3D print and have fun!
Ages: 6-14
Camp Costs: $150 (Includes unlimited Pizza lunch + snacks)
Camp Hours 8:30am – 3pm + Optional Extended Care until 5:30p
Address: 134 Atlantic Ave | Cobble Hill
Contact: camp@voxelacademy.org  https://voxelacademy.org/product/single-day-mini-camp/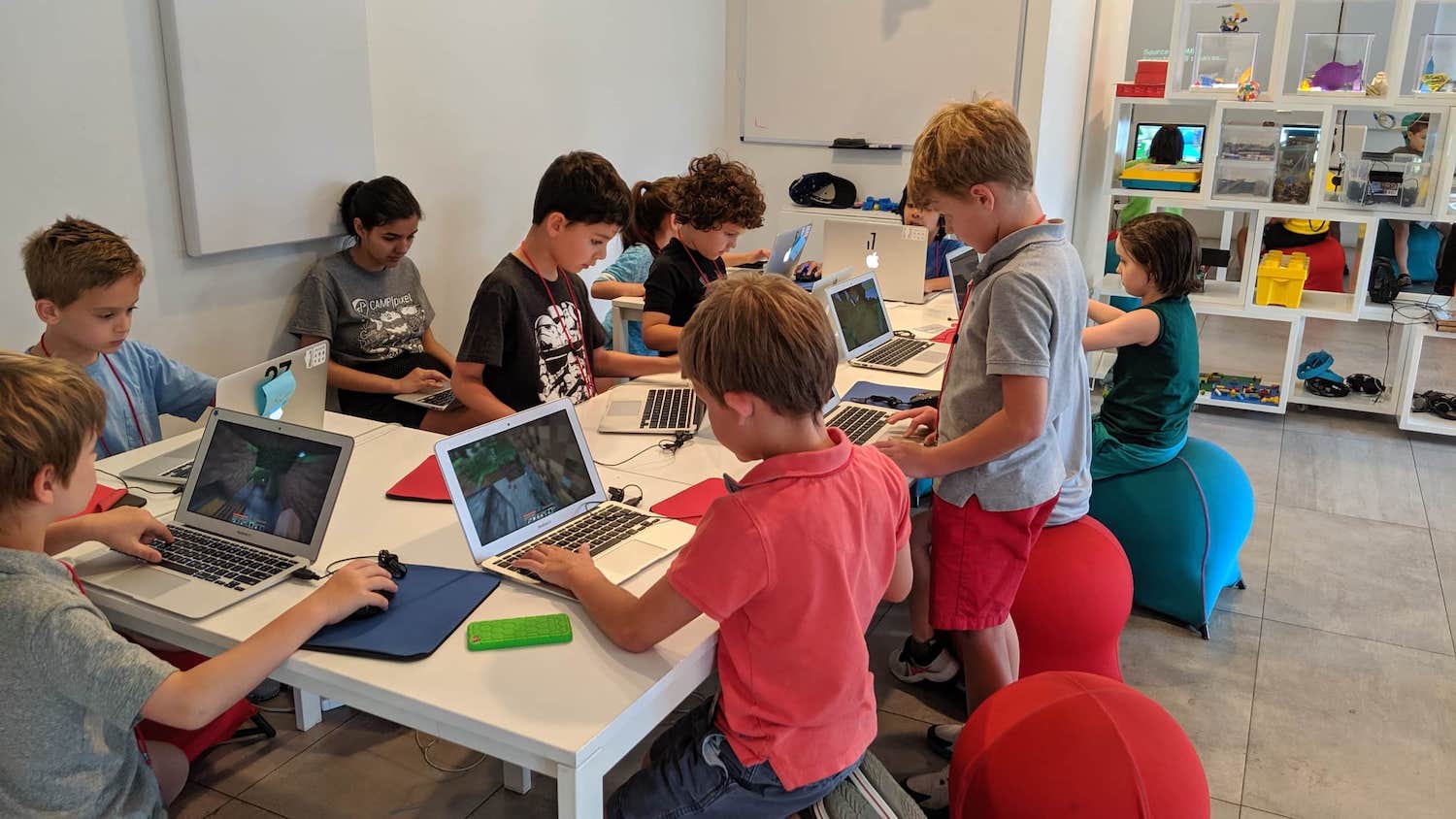 Chelsea Piers Field House Brooklyn | Prospect Heights
Program details: Looking for something in Brooklyn to occupy your child's time when they have days off of school? From single-day camps on school holidays like Yom Kippur, Election Day, and MLK Day to full-week camps during Winter Break and Spring Breaks, you can pack all of the fun & excitement of summer camp into one of our school break camps. All ages. Multiple Sports.
Ages: 4-14
Camp Costs: $100 – $135
Camp Hours: 8:45am – 2pm or 8:45am – 3pm
Address: 601 Dean Street, Prospect Heights
Contact: info-bk@chelseapiers.com | website
Ferox Athletics | Greenpoint
Looking for something for the kids to do while there's no school? Look no further! Your kids will still be learning but in a fun and active way as our coaches teach them ninja, flipping and parkour skills while also having free play and playing games as a group. The jungle room will be used along with the rest of the facility for the camp!
Ages: 4 to 13
Camp Costs: $125
Camp Hours: 9 AM to 4 PM
Address: 72 NOBLE STREET. BROOKLYN, NY 11222
Contact: zack@feroxathletics.com / 3474821580 / info@feroxathletics.com
World Explorers Group | Boerum Hill
World Explorers Group School Break Camp takes kids on exciting excursions throughout all five boroughs, experiencing NYC the best way possible – as a kid! We offer care on school closures and holidays for most public, private, and charter school calendars. Tuition includes child-care coverage from 8:00 am to 3:00 pm, as well as breakfast, lunch, snack and excursion fees. After Camp care is available from 3-6pm for an additional price.
Ages: UPK/4s Program through 5th grade
Camp Costs: Single Day: $110, Aftercare: $40; Five day camp: $523; Five day Aftercare: $190; Ten day camp: $995, Ten day Aftercare: $360.
Camp Hours: 8 am – 4 pm, Aftercare from 4– 6 pm (additional cost).
Address: 485 Atlantic Avenue | Boerum Hill
Contact: Website | info@explorerkids.us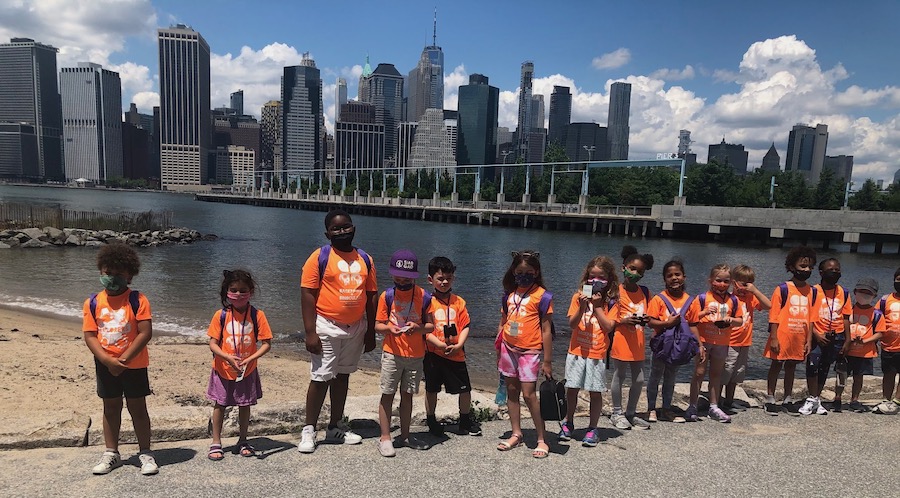 Le Meraviglie Art Camp | Brooklyn Heights
Program: Calling all aspiring artists! Piera Bonerba, an artist and longtime art educator (born and raised in Puglia, Italy), is offering week-long arts immersion programs for all eleven weeks of summer in her beautiful, light-filled Brooklyn Heights studio. Children attending Le Meraviglie (in English "the Wonders") will find themselves in a world where 'art' becomes a lively process of engagement that is reflective, creative, deliberate, and fun. Piera has designed a program that stimulates and engages the senses through drawing, painting, collage, music, dance, and cooking.  Every day and in every way she invites young artists to wonder.
Inspired by what Reggio Emilia founder Loris Malaguzzi described as the hundred languages, the themes at Le Meraviglie change every week as children are exposed to the work of Picasso, Matisse, Rothko, Pollock, and others. They'll spend the day learning to experiment with printmaking, sculpting, and textile arts, along with painting, drawing, and collage.  We will take field trips to the park, run through the sprinklers, play games, and make more art outdoors.
Ages: 5 to 11
Camp dates: Monday, September 25; Monday, October 9; Tuesday, November 7
Camp hours: 9am to 4pm (early arrival and extended day is available for a fee)
Costs: $175/day (15% sibling discount)
Location: 108 Montague Street and 147 Remsen Street | Brooklyn Heights
Contact: piera@lemeraviglieart.com | Website
Updated: September 2023