This school break camp guide profiles local camps in Brooklyn Heights, DUMBO, Downtown Brooklyn, Prospect Park and Cobble Hill. These camps are running when public schools are closed. We have listed program details, age groups, hours, costs and contact information for each camp for children 2 years to 14 years old.
Aegir Boardworks Skate Camp | Downtown Brooklyn
Running since 2018, Aegir Boardworks Skate Camp is a fun, expanded version of our year-round skate lessons. When school is out, Aegir runs skateboard camps for kids ages 4 and up, creating a rambunctious yet guided experience for our students. Kids will be sorted into small groups and given instruction by our team of attentive, passionate local skateboarders at Golconda Park, our neighboring skate park.
Ages: 4 and up

Camp Costs: $75-$85 per day for a Half Day Camp, $160 for Full Day Skate Camp, $170 for Full Day Skate and Art Camp. Half Day Camp is $350 for a discounted week, and Full Day Skate and Art Camp is $800 for a discounted week.
Camp Hours: Half Day Camp is from 9am to 12pm. Full Day Skate Camp is from 9am to 3pm. Full Day Skate and Art is from 9am to 4pm (for ages 6 and up).
Address: Aegir Boardworks is located at 99 Water St. Skate Camp takes place at Golconda Park at 225 Gold St, and Art Camp takes place at Creatively Wild Art Studios at 98 Water St
Contact: Website | Phone: 347-987-3825 | Email: aegirskatelessons@gmail.com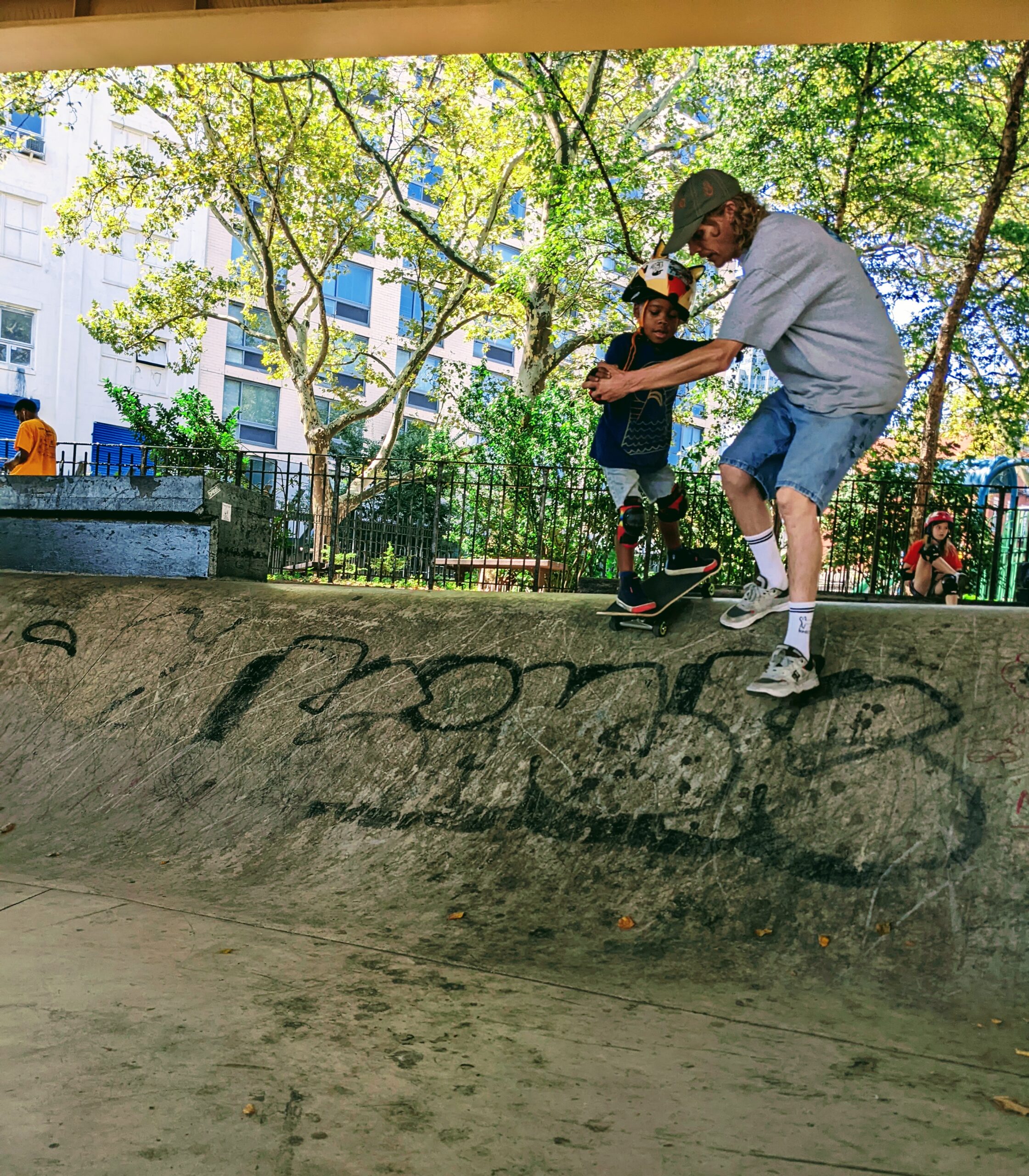 Brooklyn Brazilian Jiu-Jitsu DOJO Camp | Cobble Hill
Our Martial Arts day camp provides an exciting and productive day full of activities for children ages 6 through 11 with an emphasis on health and fitness.
Ages: 6 -11
Camp Cost: $150/child per day
Camp Hours: 9 am -3:30 pm
Address: 157 Columbia Street (Cobble Hill)
Contact: Email: bbjj4you@gmail.com, Phone: (347) 799-1960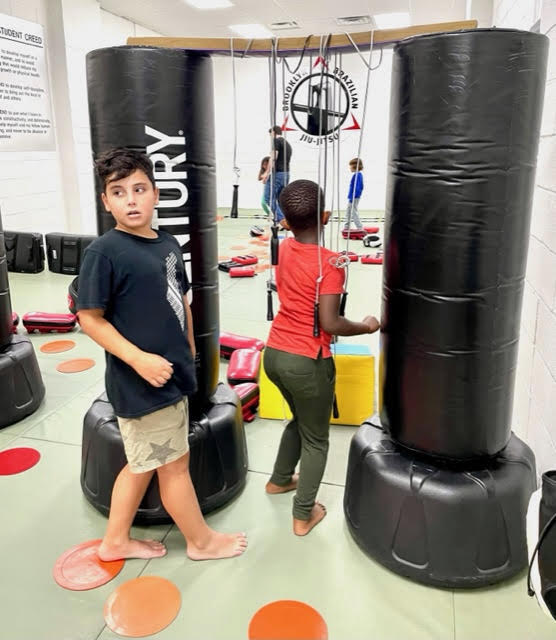 Brooklearn Holiday Camps | Carroll Gardens
Join your friends at Brooklearn for games, treasure hunts, open play, and endless fun! The creativity that will bloom when your children experience play in our gym and amongst friends will be a worthwhile experience- join us please!
Ages: 2-5 years
Camps Costs: $125/day / $500 for week-long winter holiday camp registrations / Extended Day Available for $50 per day/ $15 for early drop off
Camp Hours:9:00am-12:00pm with optional early drop at 8:30am and extended day until 1:30pm
Address: 380 Court Street | Carroll Gardens
Contact: Website | info@brooklearnbrooklyn.com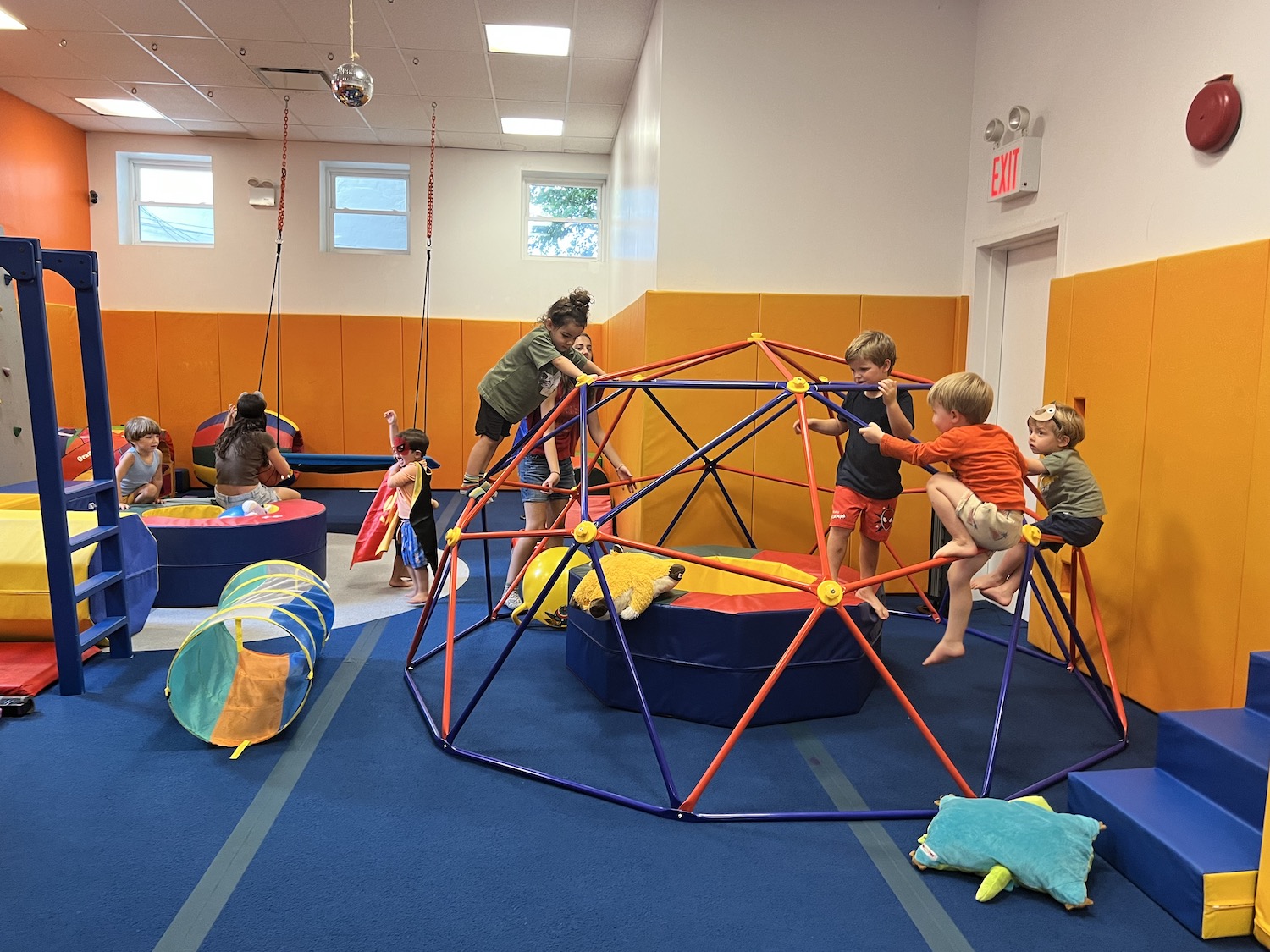 Brooklyn Game Lab Day Camps | Prospect Park
Program 1: Indoor Board Game Play, Program 2: Totally Outdoor active games
Ages: 6 – 13
Camp costs per day/week: Indoors is $165/day, $595 per week (discounts if you buy 2 or more days); Totally Outdoors is $150/day; $545 per week (discounts if you buy 2 or more days).
Camp hours: 9 am – 3 pm, with early drop off at 8 am and late pick up at 6 pm for additional fee
Address: 310 7th Ave, 479 7th Ave, Prospect Park 11th Street entrance
Contact: frontdesk@brooklyngamelab.com   Website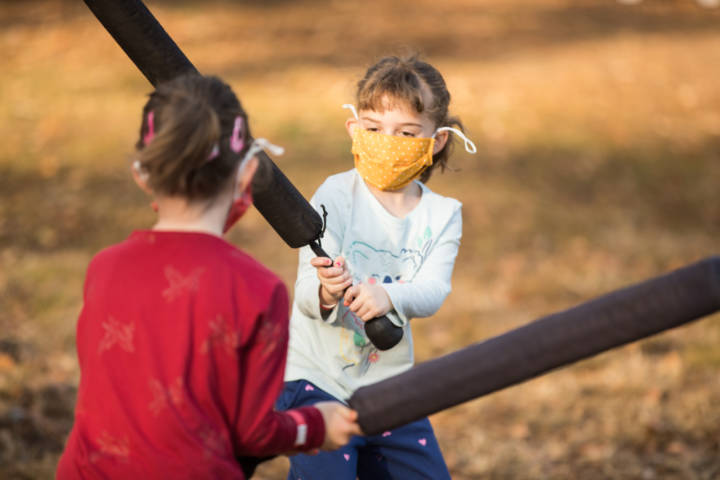 The Brooklyn Strategist | Carroll Gardens
At The Brooklyn Strategist camp program, kids have a blast learning new games, playing old favorites and even designing new ones. Simultaneously, they are developing important social skills and improving brain functions. Our camp program is fun-filled and educational, exploring strategic thinking using board and card games. We offer full day or half day sessions and lunch is included for full day participants.
Ages: 5 to 14

Camp Costs: $170 per full day / $80 per half day
Camp Hours: 9am to 4:30pm (late stay until 6pm)
Address: 333 Court Street
Contact: kids@thebrooklynstrategist.com  https://the-brooklyn-strategist.jumbula.com/#/school-break-camps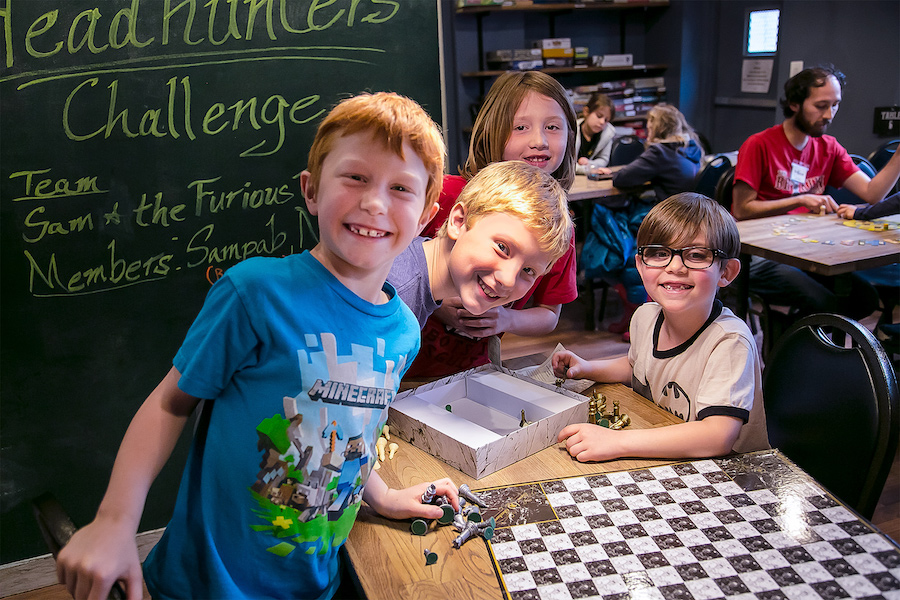 Child's Play NY | Brooklyn Heights and Carroll Gardens
Join Child's Play NY for dramatic play holiday camps! In these programs, campers create stories together, sing, dance and activate their imaginations. Working alongside talented theater teachers, they jump inside literature and act out adventures. The games build their social-emotional and executive function skills as well as teach joyful ways they can play at home too. Themes include Improv and Theater Games, Superhero Scene Study and more!Ages: 4-6 and 7-11Camp Costs: $125/child per dayCamp Hours: 9am – 3pmAddress: Ages 4-6 at 232 Carroll Street | Ages 7-11 at 121 Pierrepont StreetContact: https://childsplayny.com/ | 347-759-631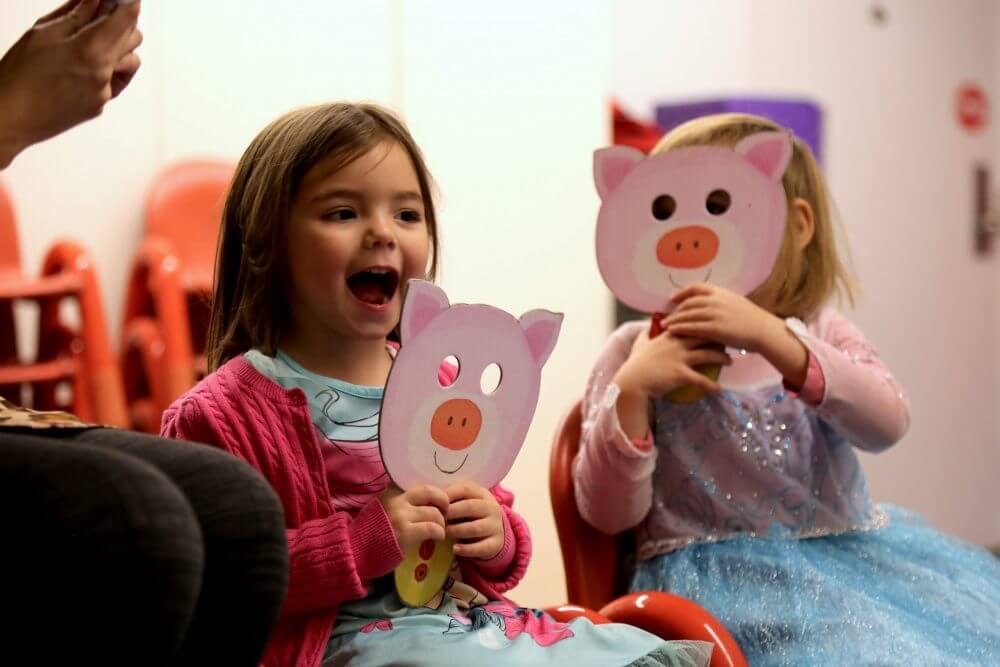 Brooklyn Robot Foundry | Gowanus
Days off from school are an awesome time to get creative at Brooklyn Robot Foundry! Each Foundry Funday has a cool theme and is headlined by a fantastic robot project, which kids build and take home afterwards. The rest of the time is spent crafting, playing, moving, getting outside, and having as much fun as possible!
Ages: 6-10
Camp Costs: $165 + $20 materials
Camp Hours: 9a-3p + extended stay until 5:30p
Address: 98 4th Street (@Bond St.)
Contact: contact@brooklynrobotfoundry.com https://brooklynrobotfoundry.com/school-holidays/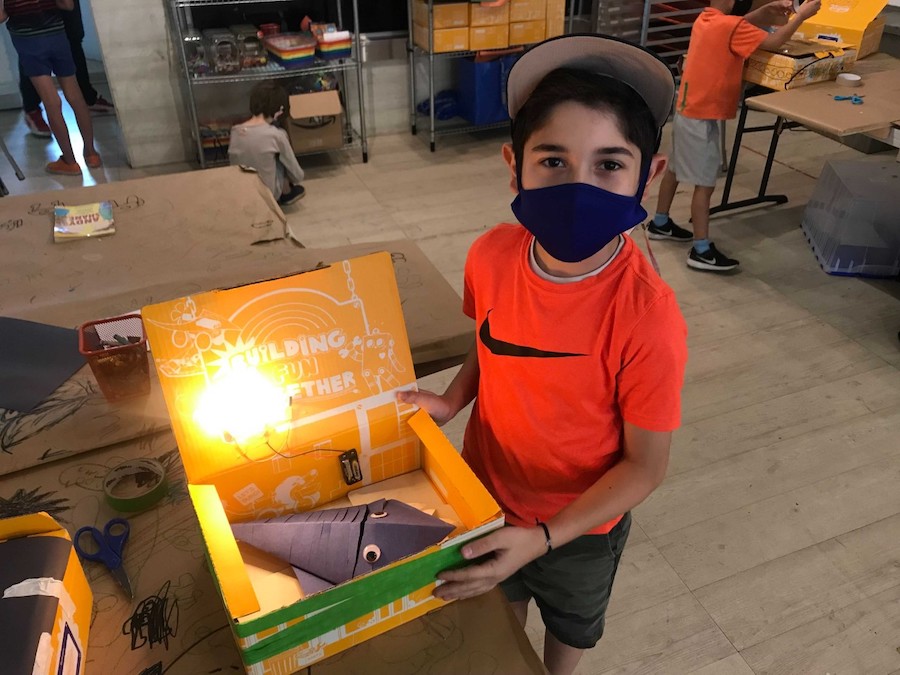 Creatively Wild Art Studio | DUMBO
Enjoy an action packed Holiday Art Camp in Brooklyn's Best Art School (Winner Best of Brooklyn 2021 + 2022). DUMBO's original art school since 2009, our award winning camps offered on most public Holidays + school recess!  Happy Campers explore a different camp theme every day with a wide variety of media including Drawing, Painting, Cartooning, Comic Book, Manga, Anime, Mixed Media, 3D + recycled Found Object Art, Graffiti , Street Art + more! Along with our Art Camp we also offer our Stop Motion Animation Camp for both Kids + Teens.
Ages: KIDS 6-8 yrs | TEENAGERS 9-15 yrs
Camp Costs: Single Day $ 150 | Half Day $ 95 AM or PM. Discounts: Book any 10 Regular Camps dates (9am-4pm) +  get the 10th one FREE | Use Discount Code: MULTIPLECAMP10
Camp Hours: Regular Camp Day 9am-4pm | Half Day Camp 9am-12pm/ 1-4pm  EARLY DROP OFF 8am + EXTENDED CAMP DAY until 5pm offered for additional fees
Address: 98 Water Street | DUMBO
Contact: Website | hello@creativelywildartstudio.com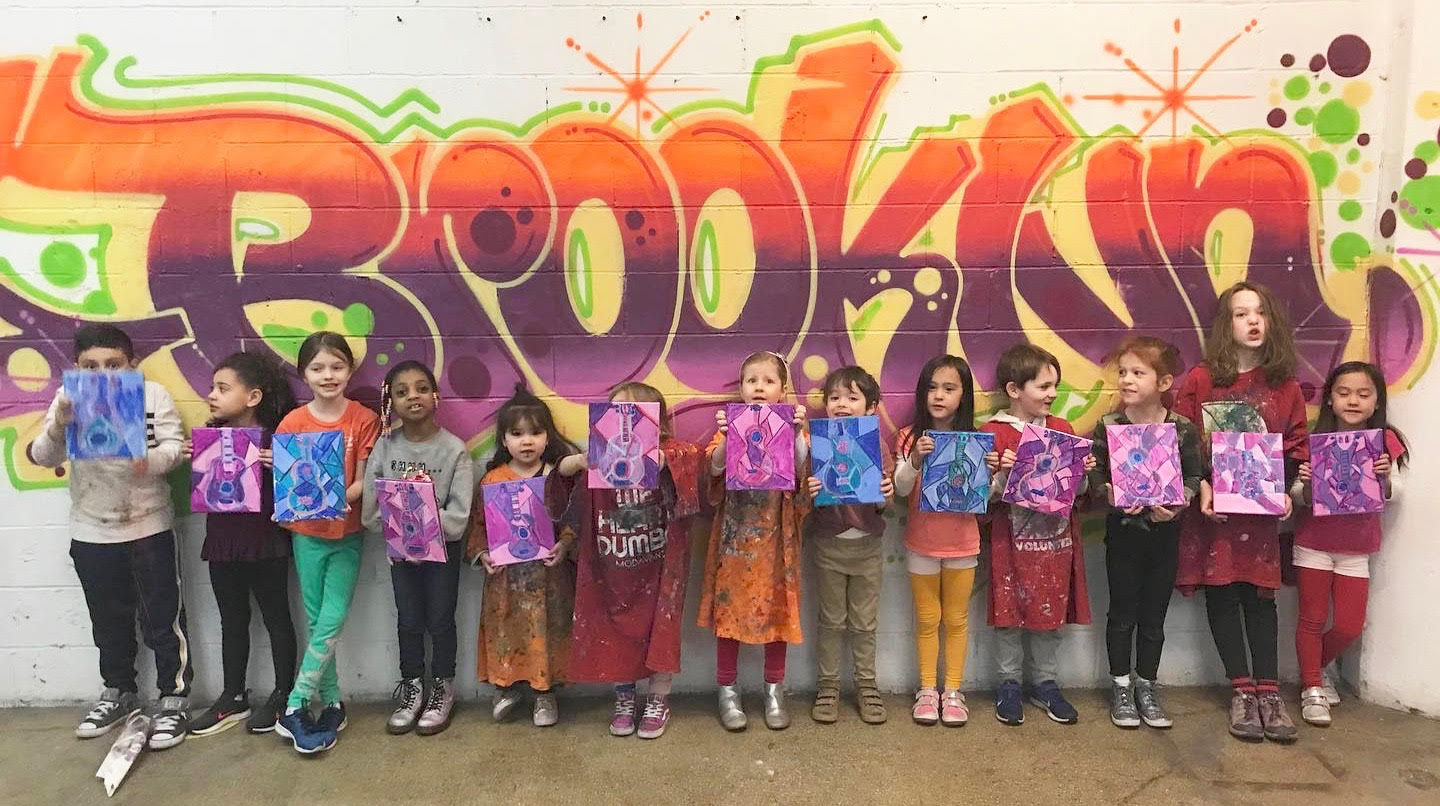 New York Kids Club | Brooklyn Heights, Cobble Hill, DUMBO & Park Slope
NY Kids Club Seasonal & School Break Camps! We're open when schools are closed! NY Kids Club offers highly-theatrical, fully-immersive Seasonal and Day Camps. Each day of Camp, students will experience familiar and new activities, ranging from gymnastics or architecture to sports or musical theatre! School Break Camps are subject to run based on community interest and location availability.
Ages: 2.5 – 6 years
Camp Costs: $155 per day for 9 a.m. – 12 pm or 1 p.m.  – 4 p.m. Camp, $205 per day for 9 a.m. – 4 p.m. Camp, & $55 for 4 p.m. – 6 p.m. Camp
Camp Hours: 9:00 a.m. – 12:00 p.m.; 9:00 a.m. – 4:00 p.m., 4:00 p.m. – 6:00 p.m.
Address: Brooklyn Heights | Cobble Hill | Dumbo | Park Slope
Contact: Website | Phone: 646.859.6541
FANTASY FRONTIER @ The NY Society of Play | Fort Greene
Adventure awaits at Fantasy Frontier, this spring! If school is off, the game is on! Join us for magical adventures, thrilling challenges, and unforgettable friendships! Fantasy Frontier is split into outdoor time and indoor time: Outdoor time- Venture into one of NYC's beautiful parks! There, students will team up on quests involving map-reading, sword-fighting, puzzle solving, and many other surprises! Indoor time- Indoor time is imaginative time! There, we continue the day's
adventure through imaginative play. Students may take this time to explore the world of Fantasy Frontier, ttrade the spoils of their missions, or simply relax and enjoy the company of friends.
Required Items: close toed shoes, water bottle, sunscreen, backpack and lunch
Ages: 7-11
Camp costs: $85 per day
Camp hours: 9:00 am to 3:00 pm
Camp locations: Ft Greene- 147 Prince St. #206C & Greenpoint- 79 West St. #202
Contact: info@nyplays.org  www.nyplays.org ( 347) 292-9549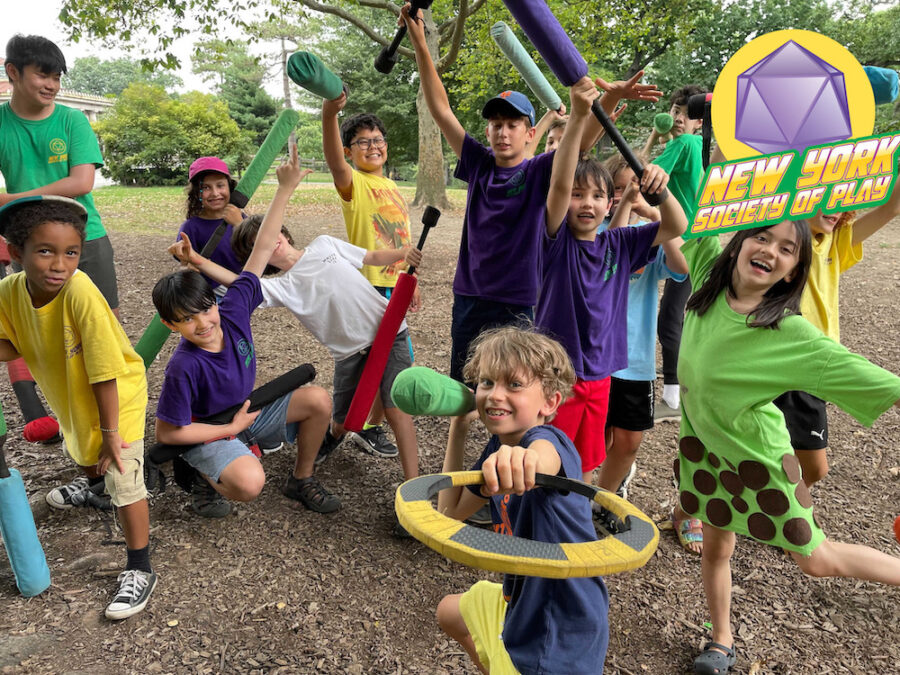 Playday Arts Camps | Cobble Hill & Park Slope
At PLAYDAY, children engage in exploratory projects in an inclusive, diverse, respectful, and positive setting. We inspire children to make ART all while developing a variety of life-long cognitive and emotional skills such as hand-eye coordination, communication, critical thinking, self-awareness, patience, and most importantly self-confidence. During a creative camp day children will go outside for 1-2 classes using nature and their surroundings to create amazing works of art!
Ages: Ages 5 to 11 years
Camp Hours: 9 AM – 5 PM Monday to Friday (early drop off & late pickup available), Half day 9 am to 1 pm or 1 to 5 pm
Camp Costs: $135/Half Day | $200/DAY | $800/WEEK
Address: 269 Baltic Street, Cobble Hill | New location in Park Slope
Contact: info@playday.com www.PLAYDAY.com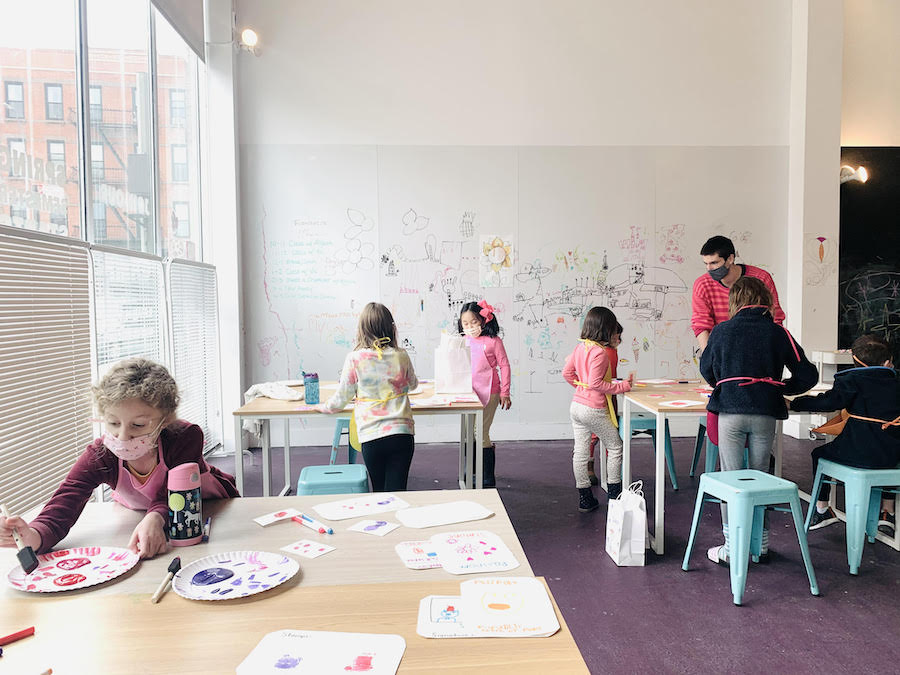 Penguin Coding School | Cobble Hill & Park Slope
For holiday breaks, Penguin Coding offers a full-day STEM camp with coding, robotics, and hands-on science with a Special Minecraft curriculum! (students with no experience and some prior experience with Minecraft will both find it engaging). Start the day off with coding, and then explore Robotics and Hands-On-Science. There will be plenty of moving around and non-screen time too, so they aren't sitting in front of a computer all day. They will physically experience STEM!
Ages: 6 – 10
Camp Costs: $180 per day
Camp Hours: 9 am – 3 pm
Address: Cobble Hill – 156 Smith Street, Park Slope – 424 7th Avenue
Contact: website | info@penguincodingschool.com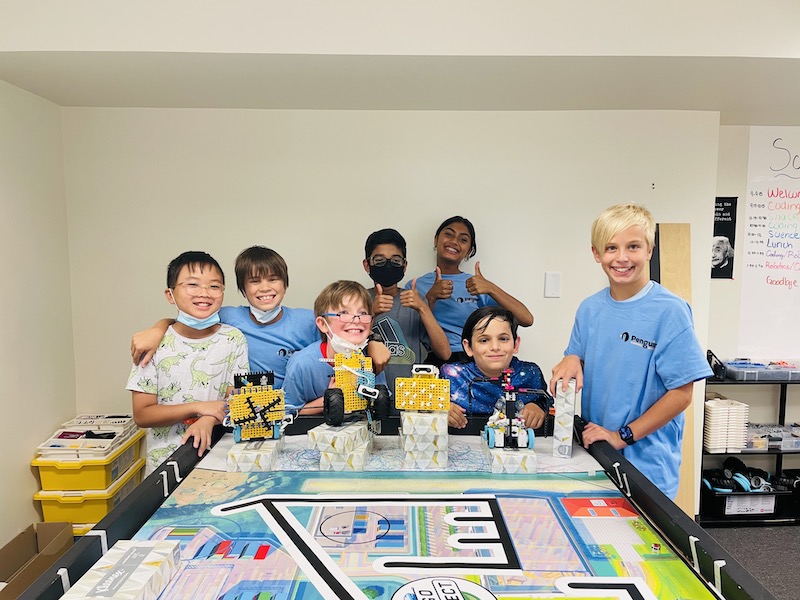 SKATEYOGI | Williamsburg and Prospect Lefferts Gardens
Discover the joy of skateboarding! At SKATEYOGI our day camp programs are offered in a fun, creative environment where students ages 7-15 of all levels are welcome. We group students based on their levels, so absolute beginners can learn the basics while experienced skaters can learn more advanced techniques and tricks. Skatepark etiquette and skateboarding topics are introduced throughout the camp. Using SKATEYOGI as our home base, we go explore nearby parks and skate spots (weather permitting) while skating and learning together! Lots of skateboarding inside our indoor space and outdoors! 
Ages: 7–15
Camp Costs: $179/1-Day Camp, $335/2-day Camp.
Camp Hours: Drop off: 8:30-9am | Pick up: 3-3:30pm
Address: SKATEYOGI – Williamsburg: 58 North 9th Street, 2nd Floor & SKATEYOGI – PLG: 140 Empire Blvd (Parking Available)
Contact: Website | Phone: 718-484-9777 | Email: hello@skateyogi.com

Splat Lab Day Camp | Various neighborhoods
Join Splat Lab when school is closed because that means it's time to have fun! Campers will be immersed in a summer camp-styled schedule and will participate in fun STEAM activities that focus on making things with your hands, an Anthropology Arts lesson, and select movement games! Our popular and proven developmentally-appropriate programming will keep your kids engaged and excited to come back! Campers will have outdoor time at an area park (weather permitting), and they will love telling you about the amazing time they had whether they have attended a Splat Camp in the past, want to attend more in the future, or are just there to try it out!
Ages: 3-10, 5-8 (depending on camp)Costs: $129 per day, additional $29 per day for After Care. Full weeks of school break camps available at $595.Hours: 8:30am-3pm with After Care available until 6pmAddress: Various locations around Prospect Park, BoCoCa, and Downtown Brooklyn (depending on camp)
Contact:  https://www.splatcamps.com/holiday-camp  bk.downtown@splatlab.com 646-389-1238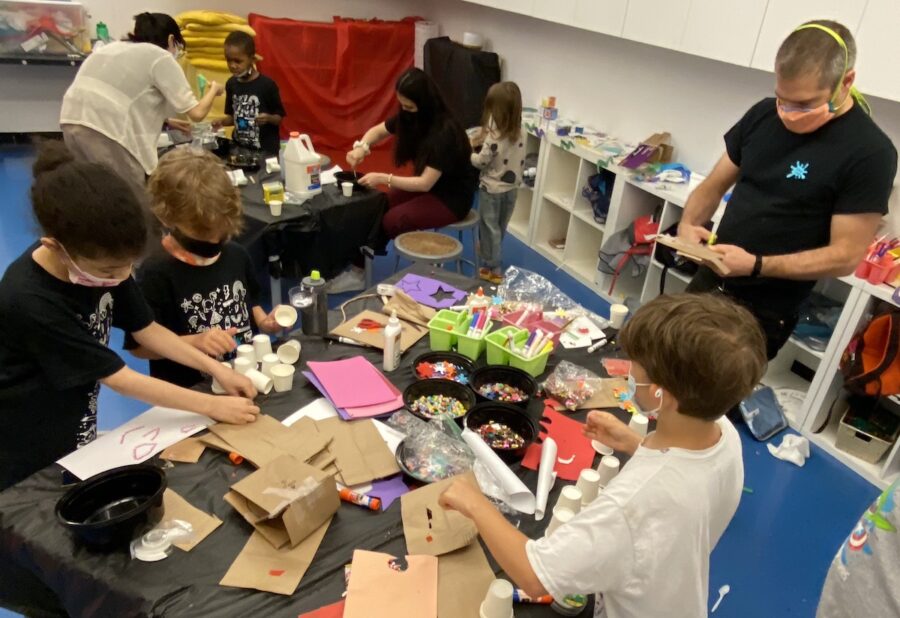 Speak Italy | Dumbo
Our Day Camp is open to all from 4 to 10 years old. If your child speaks italian or is learning italian that would be a plus, but since our activities will be very creative all levels are welcome. The Day Camp program includes: Games, music and dances; learn vocabulary with creative writing and drawing; Arts and Craft activities while speaking Italian.
Ages: 4-10 yo
Camp Costs: Part Time Day Camp  $60 / Full Time Day Camp  $140
Camp Hours: Part Time Day Camp 9-11am  / Full Time Day Camp 9am-2pm
Address: 110 York Street, Floor 5 Brooklyn NY 11201
Contact: Website| Phone: +1 (718) 717-3670|  brooklyn@speakitalynyc.com
Textile Arts Center | Gowanus
We offer full day mini-sessions of classes for kids aged 5-11 when they are on break from school – even one day camps! In these classes, students explore subjects such as weaving, sewing, embroidery, printing, felting, and dyeing. Each day is dedicated to a textile process with time for outdoor play.
Ages: 5-11
Camp Costs: Each Mini Camp costs $145* per day
Camp Hours: Drop-off is at 9am and pick-up is at 5pm.
Address: 505 Carroll Street
Contact: Website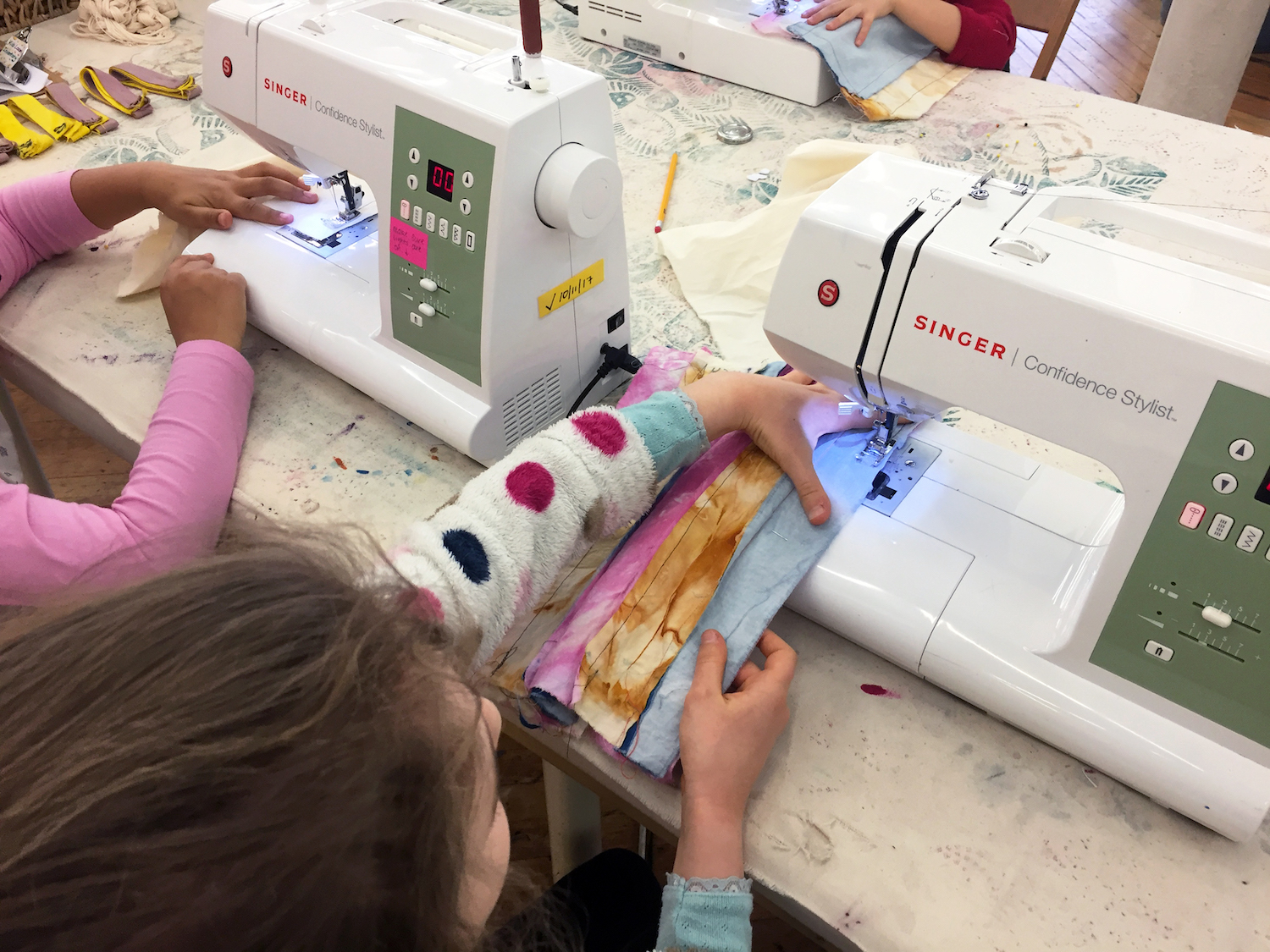 Treasure Trunk Theatre 

Camps

 | Various locations
Join Treasure Trunk Theatre this year to spark your kiddo's imagination! At Treasure Trunk, we encourage each child to express their unique self through the performing and creative arts with a special focus on social emotional learning. Whether your kiddo is running for the spotlight or totally new to the theatrical arts, our curriculums nurture and support growth and connection for all.
Ages: 3-6
Camps Costs: $90 per day / $425 for week-long camp registrations / Extended Day Available for $70 per day / Early Drop Available for $10 per day
Camp Hours: Running indoors only Jan 16th, Feb 20th-24th, March 27th-31st, and outdoors/indoors on April 6th/7th and 10th -14th, April 21st – 9:00am-12:00pm with optional early drop at 8:30am and extended day until 3:00pm
Address: Camps available at various indoor and outdoor (for April camps) locations across Brooklyn including: Treasure Trunk Studio (141 Atlantic Ave), Pinkyz Place (152 Atlantic Ave), 390 Social (390 5th Ave), Aikido of South Brooklyn (205 Columbia St), Brooklyn Brainery (190 Underhill Ave), Chickpeas Preschool (451 7th Ave), Cadman Plaza, Prospect Park, Carroll Park, and Fort Greene Park.
Contact: http://www.treasuretrunktheatre.com/ | info@treasuretrunktheatre.com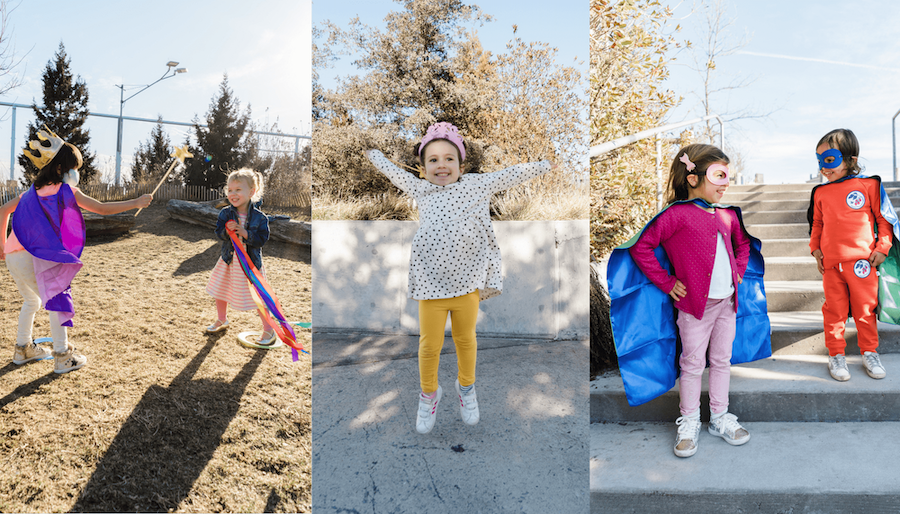 Voxel Academy | Cobble Hill
Schools out, Game on! Join us on a school day off for a one-of-a-kind gaming experience at Voxel Academy! Participants can hang out and choose from several popular video game options for a day of socializing, fun, competition and cooperative gaming. We also offer a Make-and-play option for kids wanting to 3D print and have fun!
Ages: 6-14
Camp Costs: $150 (Includes unlimited Pizza lunch + snacks)
Camp Hours 8:30am – 3pm + Optional Extended Care until 5:30p
Address: 134 Atlantic Ave | Cobble Hill
Contact: camp@voxelacademy.org  https://voxelacademy.org/product/single-day-mini-camp/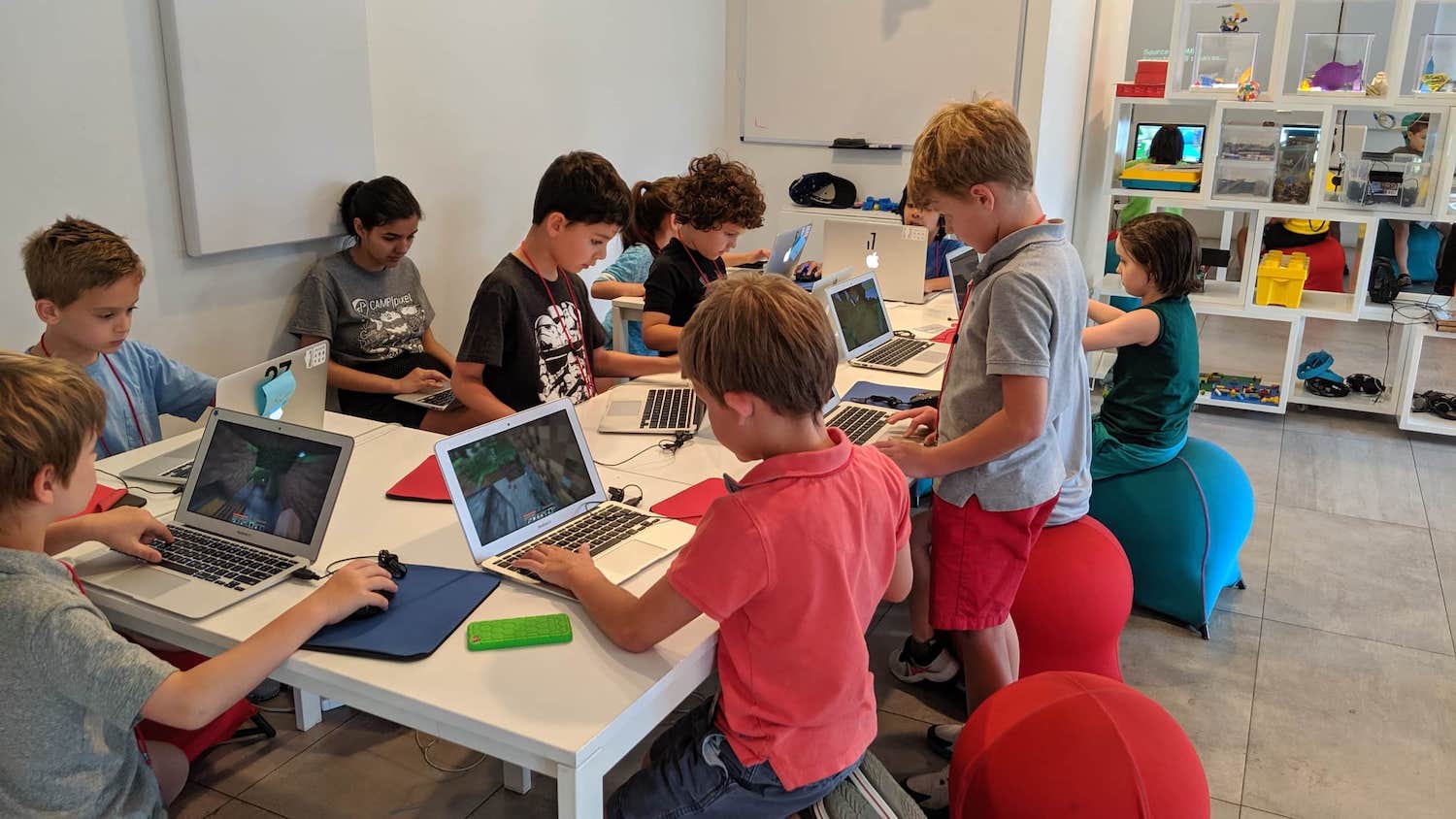 World Explorers Group | Boerum Hill
World Explorers Group School Break Camp takes kids on exciting excursions throughout all five boroughs, experiencing NYC the best way possible – as a kid! We offer care on school closures and holidays for most public, private, and charter school calendars. Tuition includes child-care coverage from 8:00 am to 3:00 pm, as well as breakfast, lunch, snack and excursion fees. After Camp care is available from 3-6pm for an additional price.
Ages: UPK/4s Program through 5th grade
Camp Costs: Single Day: $110, Aftercare: $40; Five day camp: $523; Five day Aftercare: $190; Ten day camp: $995, Ten day Aftercare: $360.
Camp Hours: 8 am – 4 pm, Aftercare from 4– 6 pm (additional cost).
Address: 485 Atlantic Avenue | Boerum Hill
Contact: Website | info@explorerkids.us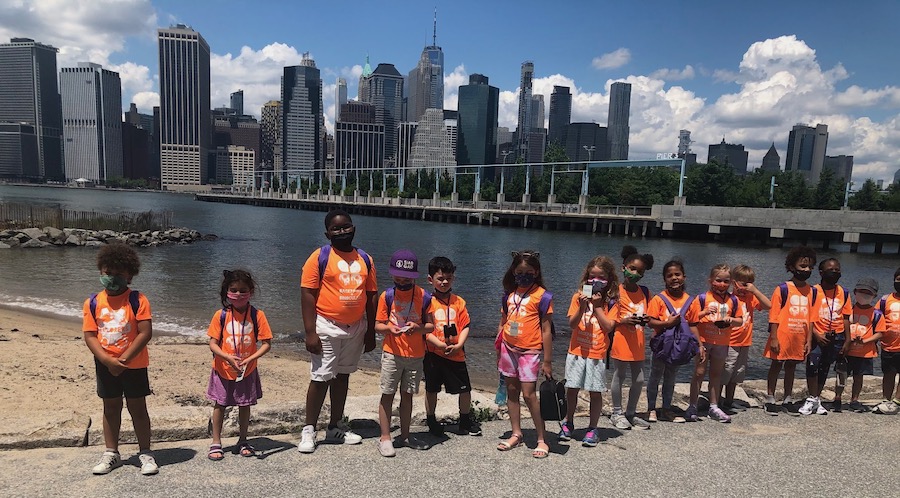 Updated: October 2022