Lunar New Year celebrations and more family-friendly events are coming up in January including a winter celebration with the Brooklyn Borough president, a free mushroom workshop and our first ever Graffiti class for kids and tweens.
Opening celebration @ Barnes and Noble Cobble Hill 1/21
Barnes & Noble is now open on Atlantic Avenue and this Saturday they are hosting their first free story time from 11 am to 12 pm. There will also be a special visit from the Cat in the Hat himself. Come around 2 pm to meet the beloved Dr. Seuss character.
Graffiti
class for kids and tweens with NYC graffiti artist at City Point 1/21
We have partnered up with graffiti artist Al Diaz and City Point for a unique class in which the artist will share insight on the history of NYC Graffiti and teach a Graffiti alphabet class for kids 8+. POSITIVE VIBRATIONS exhibition hosts an interactive class with legendary artist Al Diaz who will talk about his roots, his new book CITY OF KINGS: A History of NYC Graffiti, and teach a CREATE YOUR OWN GRAFFITI ALPHABET class. Tickets are $45 per child. All materials will be provided (no spray paint will be used in this class). Geared to kids 8-15 yrs. Saturday, January 21st. Two 1 hour classes: 12 – 1 pm and 2 – 3 pm. The event will take place in the gallery space opposite of McNally Jackson book store at City Point in Downtown Brooklyn.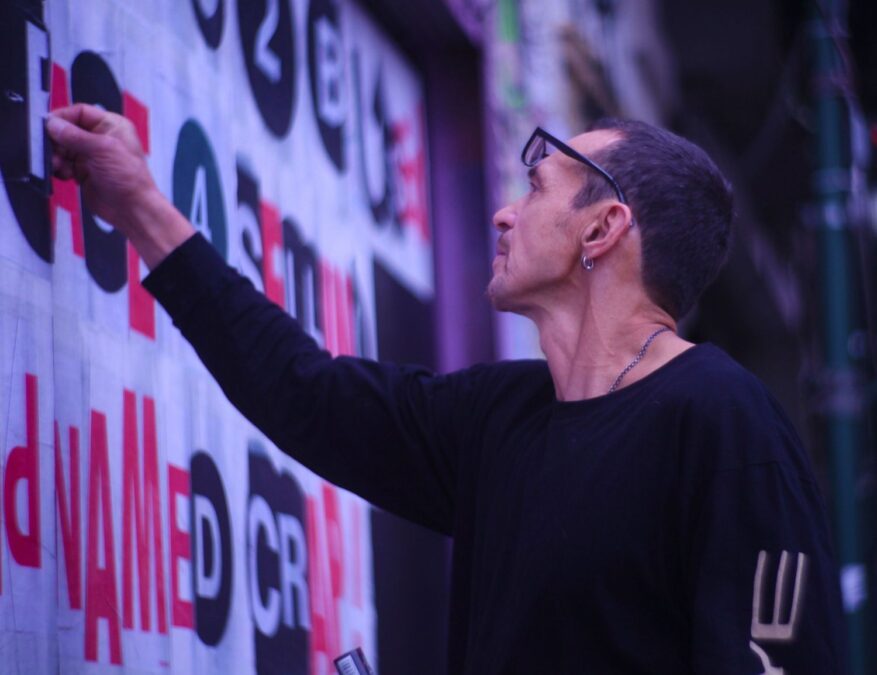 Lunar New Year Family Day at the MOCA in Chinatown 1/21
The Museum of Chinese in America (MOCA) announced its 2023 MOCA FEST, an annual celebration of the Lunar New Year with free programming for all ages. Saturday, January 21, 2023 from 2:30 to 5:30 p.m with lion dance, noodle pulling demo, ribbon dance, story time, red envelope art and more.
Lunar New Year Celebration at BKCM in Park Slope 1/22
This year's Lunar New Year celebration will take place inside the Brooklyn Conservatory of Music building. The Columbia Lion Dancers will be performing. Join BKCM as we celebrate the Year of the Rabbit with an afternoon of traditional and contemporary music, a performance of the lion dance, crafts, calligraphy and much more. Festive attire is highly encouraged! The Lion Dance will happen twice at 2:45pm & 3:45pm. Your ticket does not guarantee entry to one of these showings. When you arrive there will be a sign-up sheet available to list which showing you would like to attend. Suggested donation is $15 per person. RSVP here.
Winter Social at Cobble Hill Park 1/22
Time change due to weather from 12 to 2 pm!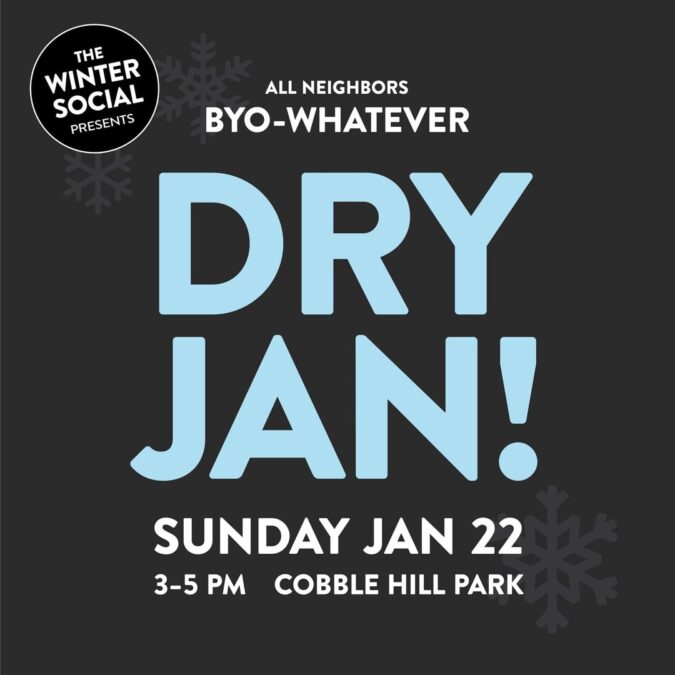 Lunar New Year Celebration @ Atlantic Terminal Mall 1/25
Celebrate Lunar New Year and the Year of the Rabbit with Atlantic Terminal + New York Chinese Cultural Center! Traditional Chinese and Lion Dance Performances, Sugar Painting Demonstration + Giveaway, Festive Music, Raffles & More. The event will take place on Wednesday 1/25 from 3 to 5 pm with 15-Minute Traditional Dance Performances at 3:00PM, 3:45PM & 4:30PM; Sugar Painting Demonstration at 3:00PM & 4:00PM. Free RSVP here.
Winter Village at Borough Hall 1/26
The Brooklyn Borough President is inviting Brooklyn's children to celebrate winter at Borough Hall on Thursday 1/26 from 4 to 6 pm. The free event geared towards ages 4 to 10 years old will feature snowman crafts, face painting, Legos, pop-up playground and winter story time. Free RSVP here.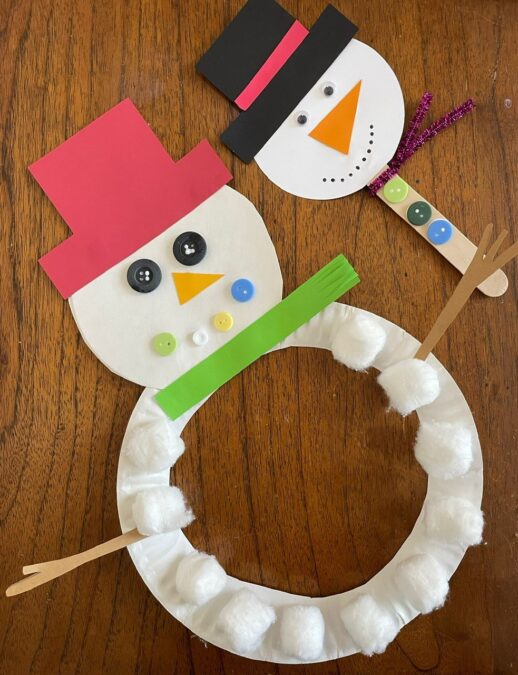 Lunar New Year Celebration in Downtown Brooklyn 1/28
Ring in the Lunar New Year of the Rabbit at City Point with free kids activities, lion dance and story time at City Point. We've got fun and luck for the entire family! 11am – 1pm: Arts & Crafts featuring the 2023 Rabbit Coloring Calendar and Make Your Own Mini Drums. 1 – 2pm: Lunar New Year story time at McNally Jackson bookstore and traditional Lion Dances on the ground floor of the center. All day: Yr, of the Rabbit Mural by Zimad and Snap a selfie in front of this new stunning mural, Get Lucky Enter to Win a $500 City Point Shopping Spree! Free RSVP here.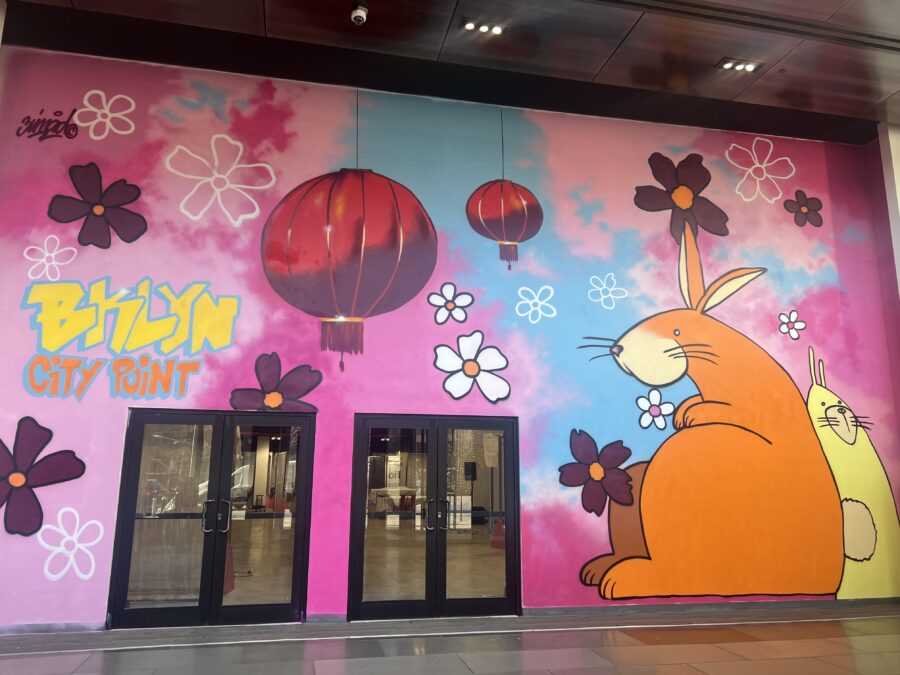 Ring in the Lunar New Year of the Rabbit at Albee Square with a celebration featuring traditional lion dance performances by the Choy Lay Fut Lion Dance Team and AJ the DJ. Snap a selfie with the Lion Dancers on Albee Square, tag @downtownbrooklyn on Instagram, and you can pick up a traditional red envelope which contains small prizes! Some lucky red envelopes include gift cards to spend at some of the Asian-owned businesses in Downtown Brooklyn. The free event will take place on Albee Square on Saturday 1/28 from 2 to 5 pm. Find out more here.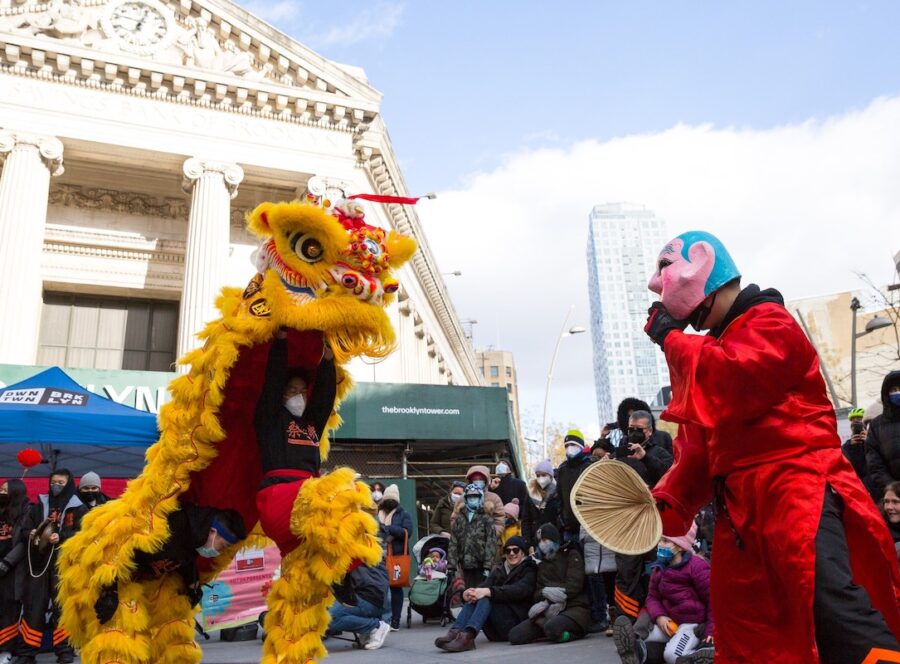 Lunar New Year at Brooklyn Children's Museum 1/28
Join Brooklyn Children's Museum as we usher in the Year of the Rabbit! Learn about the traditions of Lunar New Year through storytelling, live music, calligraphy workshops, and a rooftop lion dance parade led by the Chinatown Community Young Lions. Saturday 1/28 from 10 am to 5 pm. Find out more here.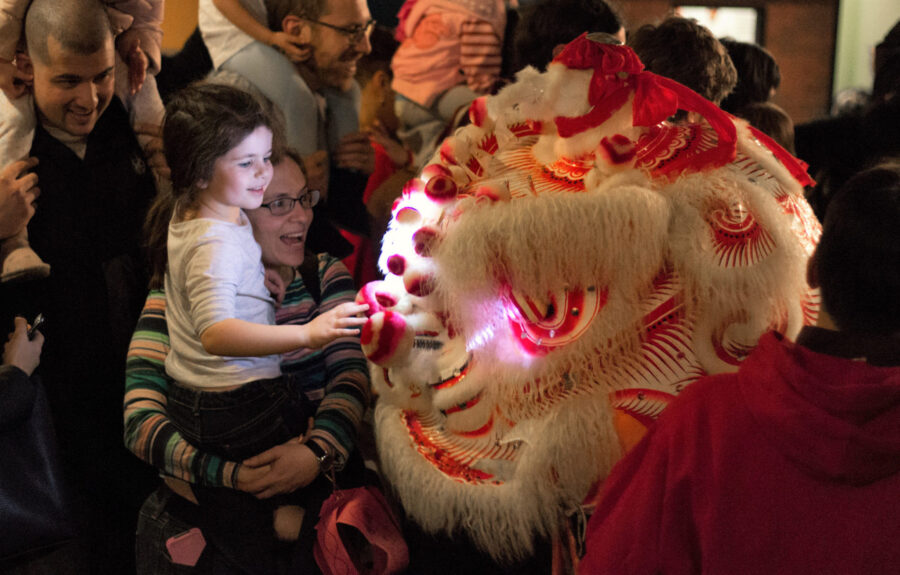 Chinese New Year Celebration in Sunset Park 1/28
On Saturday, January 28, CPC and Child and Parent Relationships will co-host a Lunar New Year Event in Sunset Park (the neighborhood's namesake park) at 11 am. The event will feature activities and fun for all ages including a traditional lion dance, performances, giveaways, interactive games, raffles and contests.
Mushroom 101 Workshop at the Education Center in Brooklyn Bridge Park 1/28
Have you seen mushrooms in the woods and wondered what they are – and what they might be doing? Come discover the incredible world of fungi with expert Tom Bigelow! This workshop will include a presentation to cover the basics: what are fungi, what roles do fungi play in the environment, and how can we identify them? There will be opportunities to explore the tools and terminology used in mushroom identification, including a look under a microscope at samples! This talk is geared towards teens and adults, but the workshop is also very suitable for kids ages 10 years and up! The free event will take place on Saturday 1/28 at 4.30 pm. RSVP here.
Family Skate & Play at Industry City on Thursdays
Brooklyn Bridge Parents has partnered up with Mommy Poppins and Industry City to create exclusive Skate + Play packages, including ice skating admission, skate rental plus unlimited play in the game room at the IC Skating Rink for a discounted price. Skate + Play Package – $20: Includes ice skating admission, skate rental, and game room with table tennis, arcade games and more (save $13). Best for kids ages 4 to 12. Get your tickets here.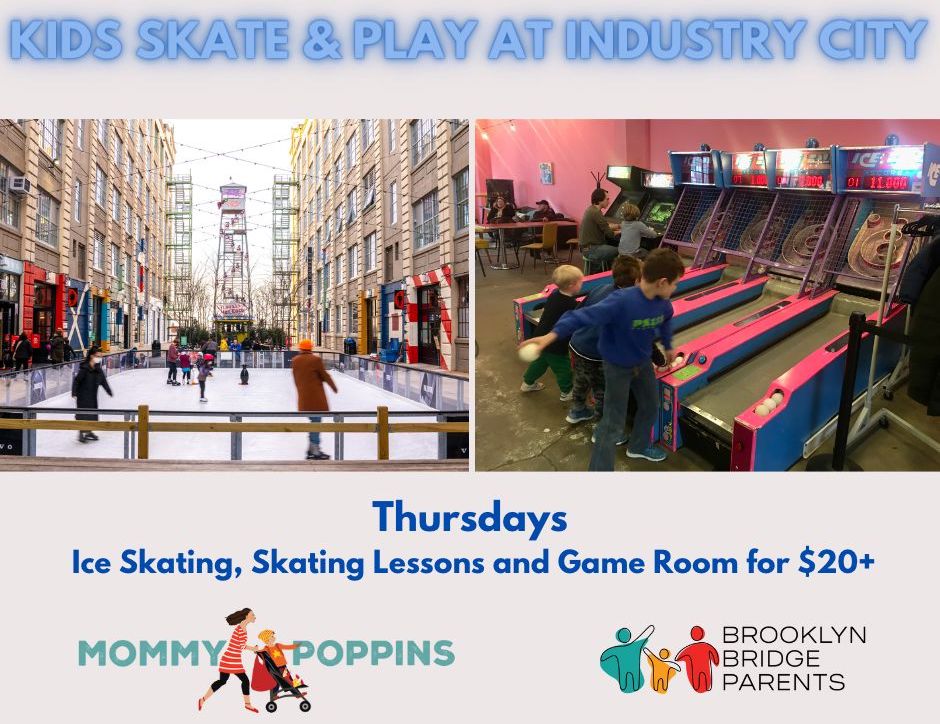 Save the date: Annual Bklyn Indoor Block Party with Summer Camp Fair 2/4
Our 4th annual Bklyn Indoor Block Party with Summer Camp Fair is coming up February 4th from 11 am to 3 pm. Free fun activities including bouncy house, Lego building, arts & crafts, ceramics, soccer games, cardboard maze and a summer camp fair at City Point in Downtown Brooklyn at 445 Albee Square West. Best for families with kids ages 2 to 12 years old. RSVP here.
Looking for ongoing drop-in kids activities? Read our comprehensive overview of drop-in indoor activities here.