Our weekly overview of events and things-to-do for families in Brooklyn is out! Highlights include a major Back to School Bash, the last movie nights in Brooklyn Bridge Park and Prospect Park and a comic book workshop.
Ping Pong Happy Hour | Tuesday | Brooklyn Commons
DJs set the soundtrack on Tuesday evenings while you enjoy family-friendly ping pong games with The Push. Tuesday from 4.30 to 6.30 pm at Brooklyn Commons in Downtown Brooklyn. RSVP here.
Free Comic Book Workshop | Wednesday | Adams Street Library
Comic books are an art of their own. It takes a wide variety of skills to create one and this workshop will provide the basics needed to start one of your own. For kids 7 and up! Wednesday, Aug 24 from 3 to 4 pm at the Adams Street Library in DUMBO. RSVP here. 
Outdoor Movie Spiderman | Wednesday | Prospect Park
See Spiderman: No Way Home on Wednesday, August 24 shortly after sundown on the Long Meadow.
Vinyl Nights Dance Party | Thursday | Albee Square
Rock with the Mobile Mondays crew, one of NYC's most popular parties, and dance to Funk, Soul, Hip-Hop, House, Latin, and more from 1972-1992, all spun on vinyl. Free on Thursdays from 5 to 8 pm at Albee Square in Downtown Brooklyn.
Family movie Grease | Thursday | Cadman Plaza Park
The Cadman Park Conservancy in association with NYC Parks is screening the 70's movie classic "Grease" starring Olivia Newton-John and John Travolta on Thursday, August 25. Arrive at 7 pm to pick your spot on the lawn. The movie begins at 8 pm.
Family movie Mamma Mia | Thursday | Brooklyn Bridge Park
On Thursday, August 25 join Brooklyn Bridge Park Conservancy for our family film Mamma Mia, as part of our 2022 theme. Lawn doors open at 6pm and the movie begins at sundown (around 8pm).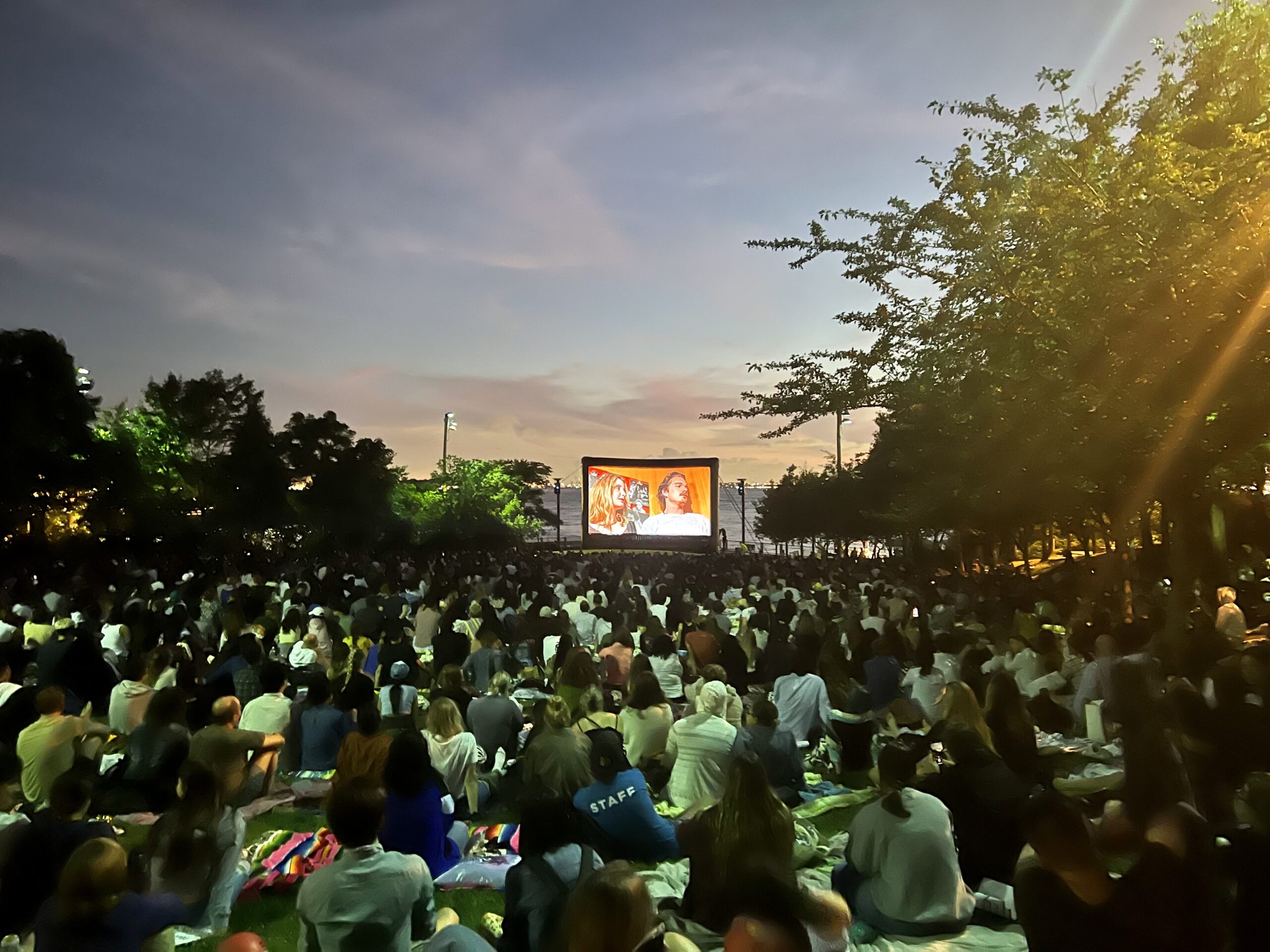 Stargazing | Friday | Brooklyn Bridge Park
Join Amateur Astronomers Association of New York as they set up high-powered telescopes to observe the moon, stars, and distant planets from the Pier 1 promenade on Friday night! Walk-up and weather-permitting. Fridays 8.30 to 10.30 pm.
DUMBO Family Game Time | Saturday | Car-free Washington Street in DUMBO
Join us for DUMBO Family Game Time on Saturdays from June 25 to September 10 (except Labor Day weekend) from 10 am to 12 pm on pedestrian-only Washington Street with free games for kids 1 to 10!
It's Her Shot – Girls Basketball | Saturday | Brooklyn Bridge Park
Calling all girls ages 8–18… come celebrate the girls basketball community of NYC on Saturday, 8/27 from 11 AM to 4 PM at Pier 2 with Nike and Dick's Sporting Goods for It's Her Shot! It's free to register at itshershotevents.com.
Back to School Bash | Saturday | Atlantic Terminal Mall Plaza
Several long-standing Brooklyn community stakeholders are partnering to celebrate the promise of the new school year and the youth of Brooklyn with the first annual "Back To School Bash" on Saturday August 27 at the Atlantic Terminal Plaza, 139 Flatbush Avenue, Brooklyn from 1 to 4 p.m. The Back to School Bash will feature backpack giveaways, wellness check-ins with doctors, free haircuts, free dental screenings and nearly a dozen entertainment options for all age groups. In addition to the giveaways and wellness screenings, there will be a wide range of activities for youth of all ages to enjoy, including activities at the Brooklyn Bridge Parents Fun Zone, the NYPD Game Truck, NYC STEM Truck and a bouncy house. Free RSVP here.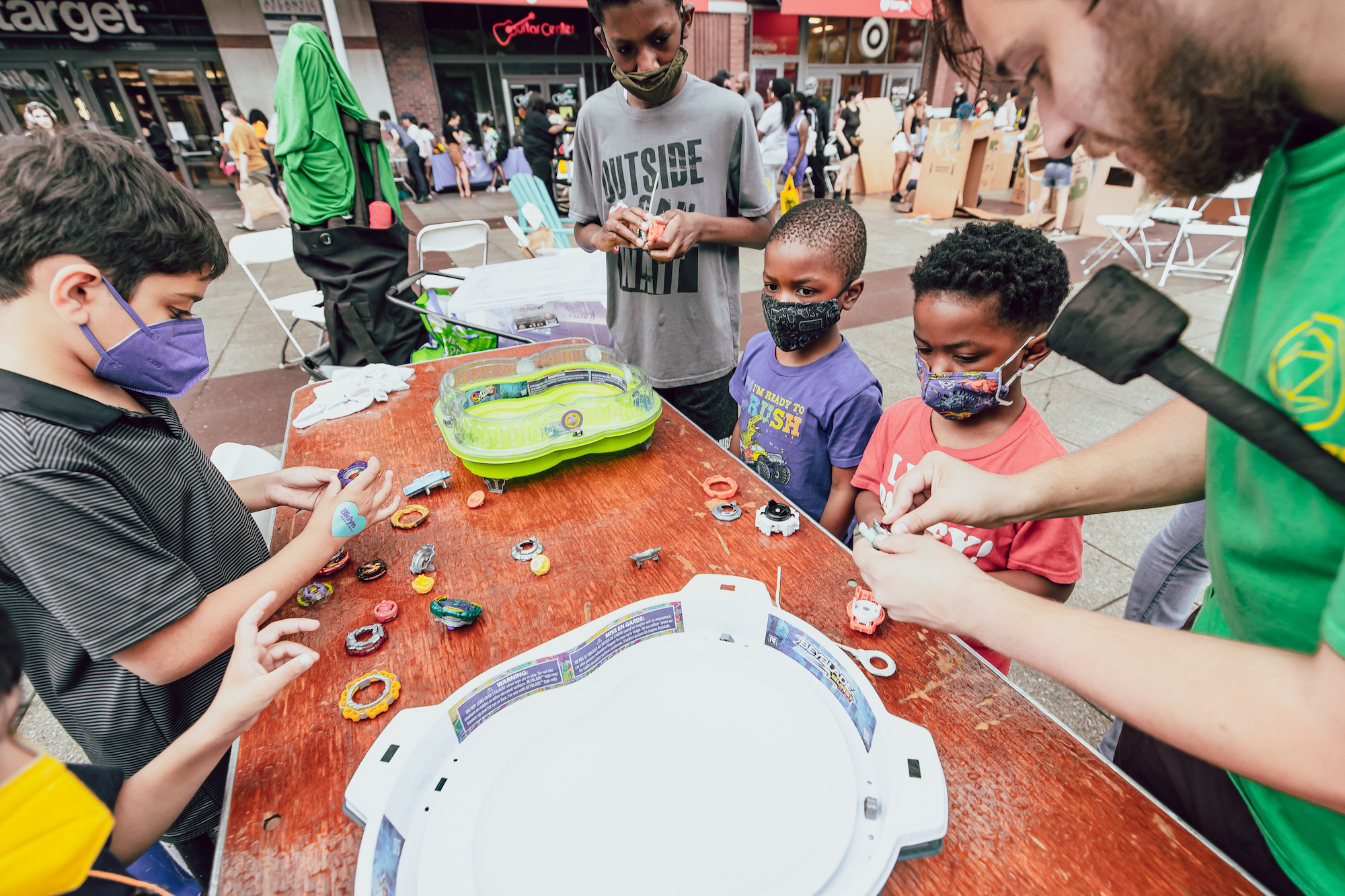 Annual South Slope Derby | Saturday | South Slope
For fifteen years, KoKo NYC has offered week-long Soap Box Workshops all summer long where kids ages 7-14 create soap box cars from found objects and recycled materials. These workshops culminate in the annual South Slope Derby, which takes place on 17th Street in South Slope, Brooklyn. This year, close to 100 kids will race their fun, funky, eco-friendly gravity racers in the South Slope Derby while hundreds more friends, family and community members cheer them on. Each car is evaluated on creativity, design, engineering, and speed by a panel of esteemed judges. Winners in each category receive trophies created during the Soap Box Workshop. August 27th, from 2 to 3pm at 306 17th Street.