Our weekly overview of free things to do and events in our neighborhoods in Brooklyn is out! Highlights this week: The end of the school year party in Brooklyn Heights, Kids Rock for Kids Party as part of Make Music NY, our first DUMBO Family Game Saturday on car-free Washington Street and the Brooklyn Americana Music Festival in Brooklyn Bridge Park.
End of School Year Party | Pierrepont Playground Brooklyn Heights | Tuesday, June 21
Come and celebrate the end of the school year with the Brooklyn Heights Association at the Pierrepont Playground from 3 to 4 pm with crafts, snacks and more fun.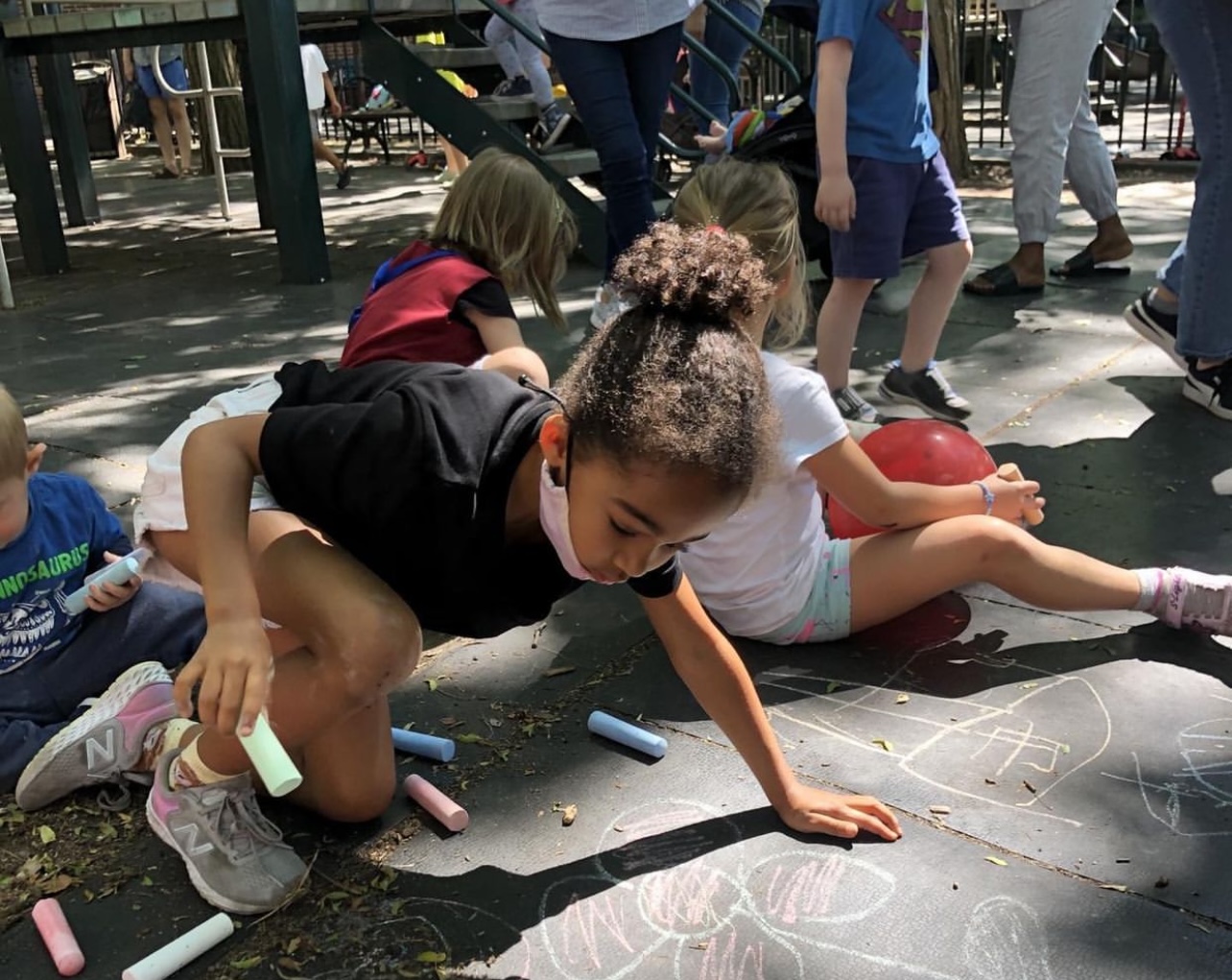 Kids Rock For Kids | Old Stone House Park Slope | Tuesday, June 21
Make Music New York partners with the Brooklyn-based non-profit organization Kids Rock for Kids, whose mission empowers emerging teen and tween rock bands to make a difference by sharing their talents in performances that raise money to benefit kids in extreme need, both locally and worldwide. Tuesday, June 21, 2022 from 3:00 PM 7:00 PM. More information at https://www.kidsrockforkids.com/
DUMBO Family Game Time | Car-free Washington Street in DUMBO | Saturday, June 25
Join us for DUMBO Family Game Time on Saturdays from June 25 to September 10 (except July 4th and Labor Day weekends) from 10 am to 12 pm on pedestrian-only Washington Street with free games for kids 1 to 10! Rain date Sunday, June 26 from 10 am to 12 pm.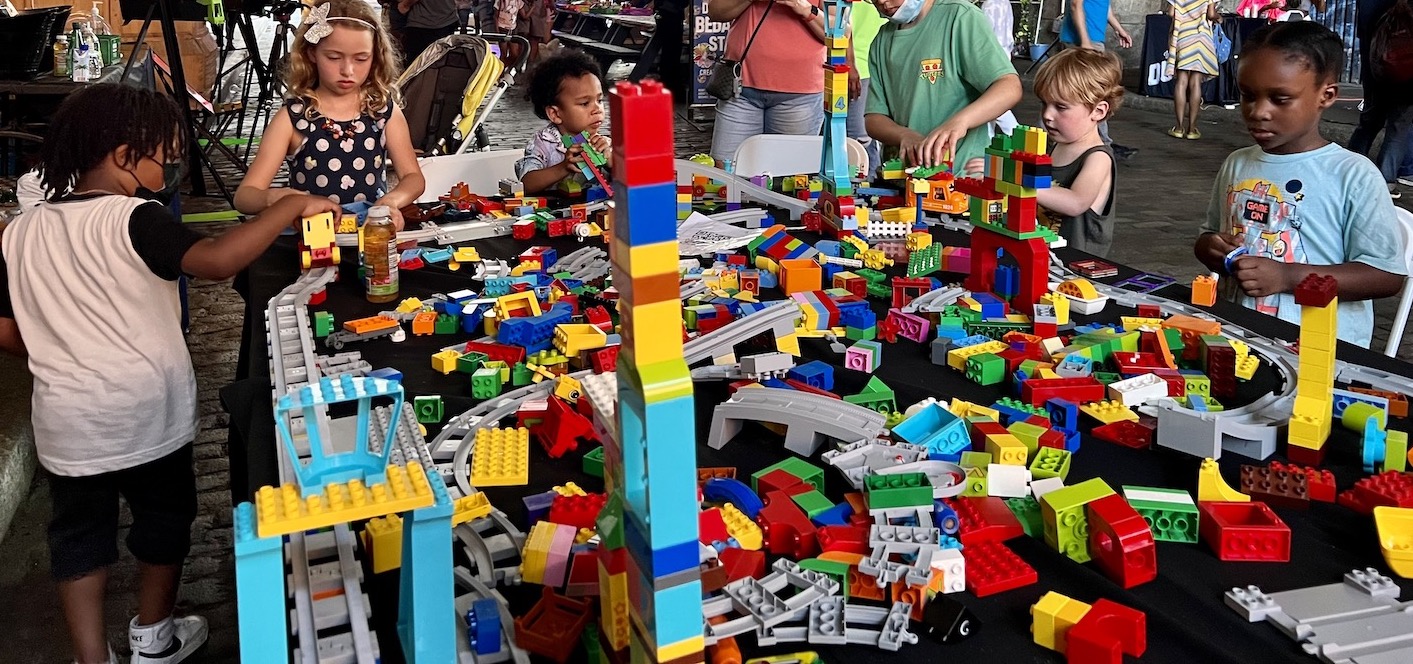 Summer of Soul Pride | The Plaza at 300 Ashland | Friday, June 24
Join on the last Friday of the month for the best and most soulful dance party NYC has to offer. Downtown Brooklyn and The Illustrious Blacks encourage all magical light beings who plan to attend the evening festivities to strut their stuff in their best otherworldly attire. Friday, June 24 from 5 to 8 pm.
Pride Drag Story Hour | DUMBO Library | Saturday, June 25
Drag story hour for ages 3 to 8 at the Adams Street library in DUMBO on Saturday, June 25 from 4 to 5 pm.
Pride Kids Extravaganza | Cobble Hill | Saturday, June 25
Join Books Are Magic for their all-day Kids Pride Extravaganza! Featuring events for all ages, as well as programming from publishers and local organizations throughout the entire day. Find out more here.
Marionette Puppet Show | Commodore Barry Park | Saturday, June 25
A family-friendly variety show plus special treat kids face painting. All free. Commodore Barry Park entrance Flushing near N. Elliott/Park Ave on Saturday at 2 pm. Running time 30 minutes.
Brooklyn Americana Music Festival | Brooklyn Bridge Park | Saturday, June 25 and Sunday, June 26
The Brooklyn Americana Music Festival's Women's Stage returns on June 25 & 26 at Pier 6 Liberty View Lawn! The 8th Brooklyn Americana Music Festival (BKAMF) brings together thirty women and women-identified LGBTQ and BIPOC artists playing original folk, roots, country blues and Americana. Harmony singing, banjo, mandolin, guitar, fiddle, upright bass, and acoustic jam sessions. Free and for all ages. Join Brooklyn Bridge Park Conservancy for the 8th Brooklyn Americana Music Festival on the weekend of Saturday, June 25 and Sunday, June 26, for two days of free live music.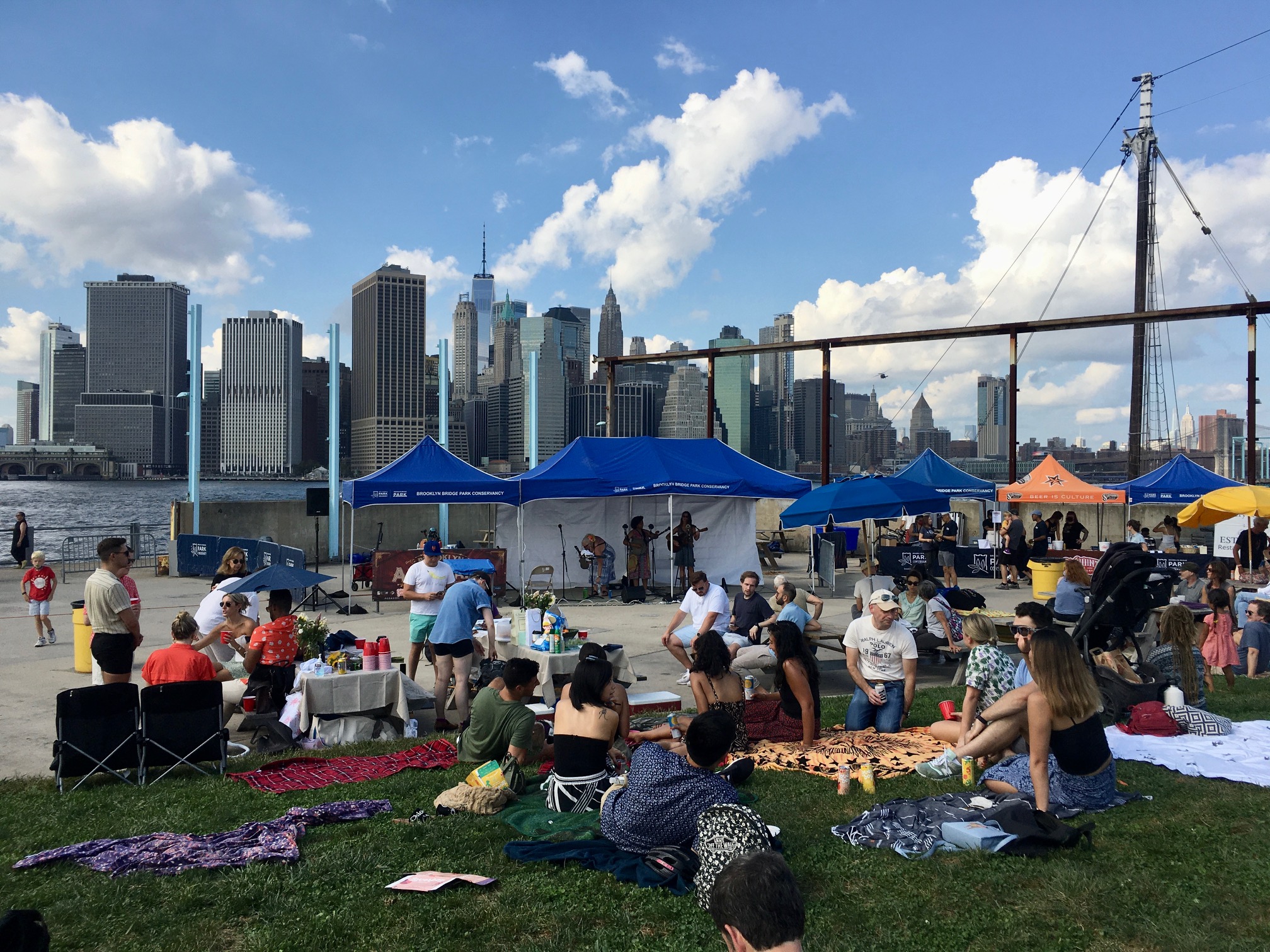 Sunday Funday | Smith Street | Sunday, June 26
Sunday Funday on car -free Smith Street from Union to Bergen with bouncy houses, arts and crafts, merchants and more.
Basketball clinics | Brooklyn Bridge Park | Tuesdays
Free Youth Basketball Clinics will be hosted on Tuesdays, May 31 through August 30; two age group ranges are offered for 7-12 and 13-17 year olds at the Pier 2 Courts. You can register your children one week in advance, starting Tuesdays at 10 am.
Summer storytime | Brooklyn Bridge Park | Wednesdays
Join the Brooklyn Public Library for a rollicking good time listening to stories, singing songs, and enjoying the breeze from the water! Recommended for ages 2 to 8 years. Every Wednesday June 15 through July 20 from 10.30 am to 11.15 am. Find out more here.
DUMBO Drink & Draw in the Archway | DUMBO| Wednesdays
Work with some of Dumbo's best artists in the inspiring Dumbo Archway. $20 per person for art supplies. Wednesdays from 6 to 8 pm. RSVP here.
Live at The Archway | DUMBO | Thursdays
From June 16 to September 1, family-friendly, free concerts in the Archway under the Manhattan Bridge ranging from Afro-soul to salsa and Japanese pop. Thursdays from 6 to 8 pm.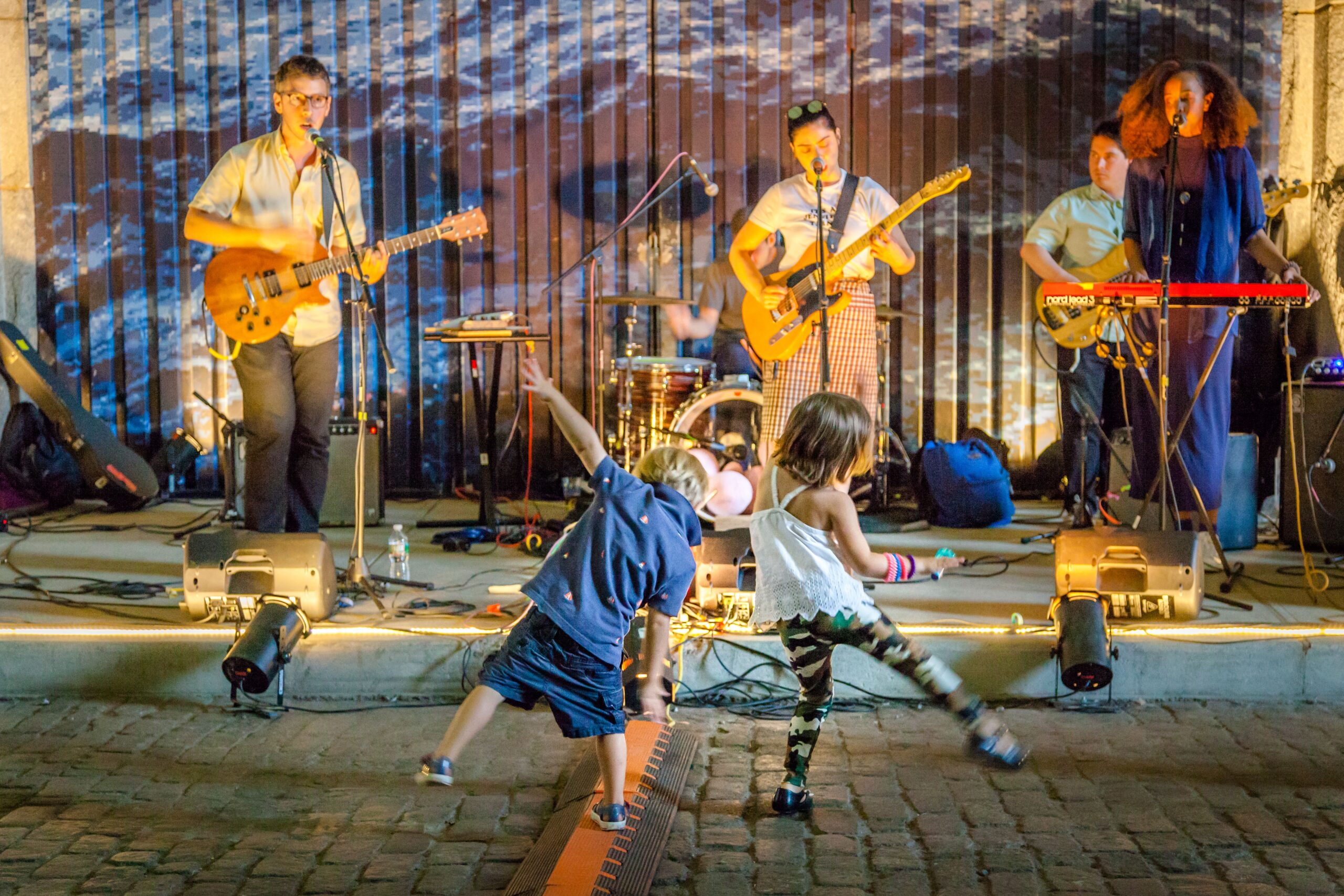 DUMBO Summer Fridays | Archway DUMBO | Fridays
Unwind with your neighbors, enjoy happy hour at the DUMBO station and enjoy some lawn games in the Archway under the Manhattan Bridge from 3 to 9 pm.
Cumbe Dance Series | Fort Greene Park | Sundays
Join the Cumbe Center for African and Diaspora Dance and the Fort Greene Park Conservancy every Sunday from 11am to 12pm in June & July (except July 3rd) for rotating Afro Diasporic Dance groups who will teach a family-friendly workshop followed by a performance.
Kayaking | Brooklyn Bridge Park | Wednesday, Thursday Saturday & Sunday
With the Conservancy's ever-popular kayaking program held in partnership with Brooklyn Bridge Park Boathouse, visitors can enjoy gliding across the East River on Wednesday and Thursday evenings as well as Saturdays starting in June through the end of September. New family kayaking on Sundays will also be offered. Advance registration is required for all, starting first weekend of June, make reservation today. Make a reservation here.
Library programming | Brooklyn Heights library | Tuesdays to Saturday