Our weekly overview of events and things-to-do for families in Brooklyn is out! Highlights this week are a professional horse jumping show, appearances of the giant refugee puppet Amal, Community Friends Day in Commodore Barry Park, Fling Family Day in Fort Greene Park and the anniversary celebration of the Education Center in Brooklyn Bridge Park.
LONGINES GLOBAL CHAMPIONS TOUR | Governors Island | 9/23-9/25
The tour will bring top-ranked eques­tri­an jump­ing teams from around the world to com­pete right here on Gov­er­nors Island. The exhi­bi­tion vil­lage at the show­ground will include a vari­ety of shops and food and bev­er­age options, along with plen­ty of pub­lic seat­ing for vis­i­tors to see hors­es and their rid­ers com­pete for the top spot. Free and open to the pub­lic, RSVP here. Fri­day-Sat­ur­day: 8am-6pm and Sun­day: 8am-5pm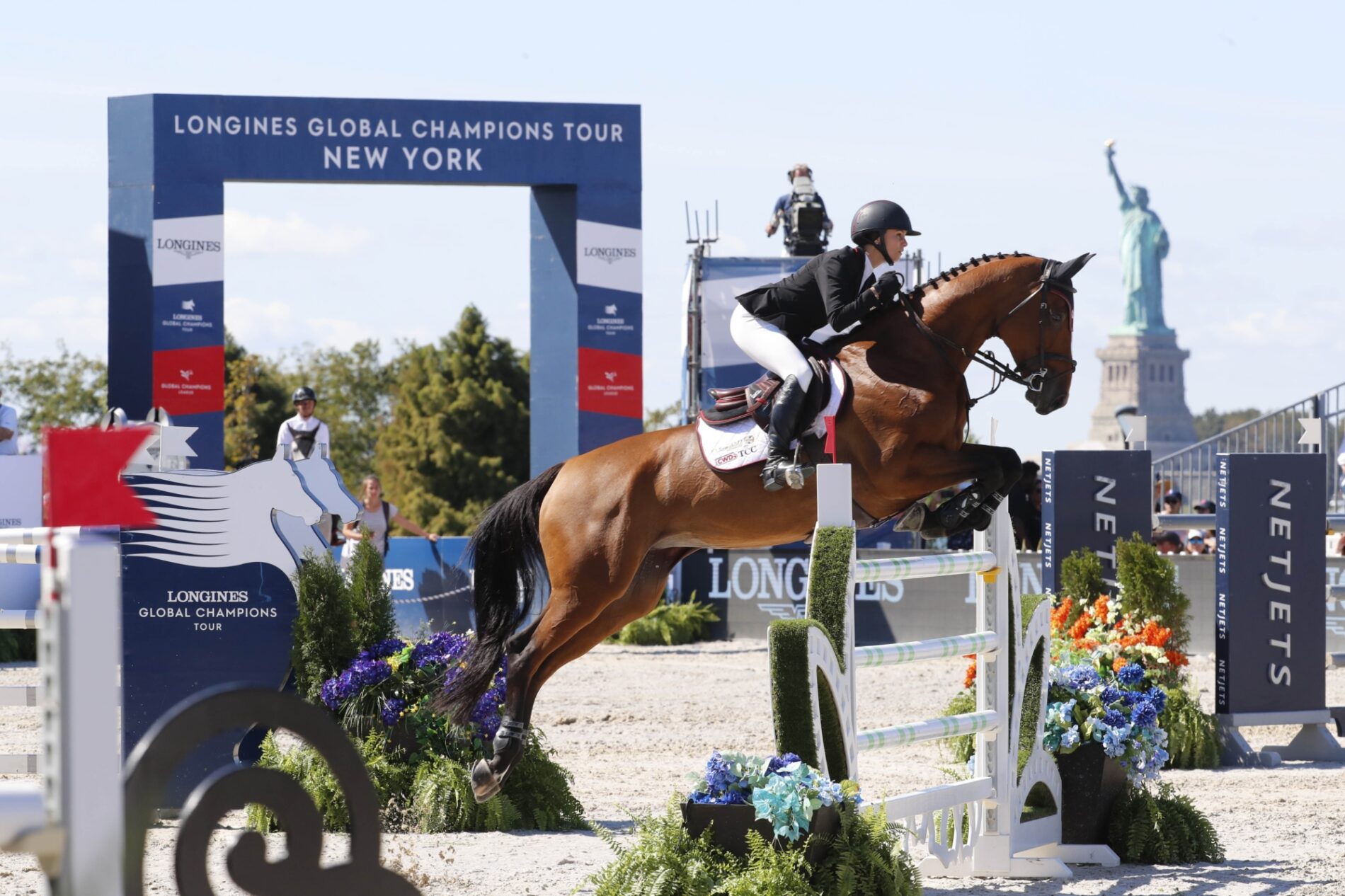 Stargazing | Brooklyn Bridge Park | 9/23
Join Amateur Astronomers Association of New York as they set up high-powered telescopes to observe the moon, stars, and distant planets from the Pier 1 promenade on Friday night! Walk-up and weather-permitting. Friday September 23 from 8 to 10 pm.
Free Puppet Workshop and Amal | Brooklyn Bridge Park | 9/24
A little girl on a BIG journey, Little Amal is the giant puppet of a ten year old refugee girl, at the heart of Little Amal Walks NYC. Since July 2021 she has traveled over 9,000km across 12 countries representing all children fleeing war, violence and persecution, with the urgent message: "Don't forget about us." From September 14 to October 2, Amal will travel to New York City in partnership with St. Ann's Warehouse. Amal is in a mischievous mood as she chases pigeons through Brooklyn Bridge Park on Saturday, September 24 from 10 am to 11.30 pm. She comes across a gathering of children and families all making their own pigeon puppets. Musicians start to gather and before she knows it, she is surrounded by a flock of pigeons. Together they lead her across the Brooklyn Bridge towards Manhattan. The workshop and performance will take place outdoors by the Empire Fulton Ferry lawn near Pier 1 in Brooklyn Bridge Park. Free RSVP here.
10 am – join in with puppet making workshops before Amal's arrival
11 am –  20 minute welcome performance for Amal with 100 performers carrying artist made pigeons and a group of musicians, Fogo Azul.
All her appearances this week in Brooklyn here.
The Fling Warm Up | Fort Greene Park | Saturday 9/24
The Fling Warm Up! is a FREE family- and pet-friendly event — featuring portraitists, art activities, and a DJ. Join the community on the western wing of the monument to get your portrait with those you love: kids, friends, and pets welcome on September 24th from 1pm to 4pm.
Community Friends Day | Commodore Barry Park | Saturday 9/24
An afternoon of games, crafts, face painting, special appearances and new hero banners unveiled on Saturday September 24th from 2 to 6 pm at Commodore Barry Park in Fort Greene.
Education Center Birthday Party | DUMBO | Saturday 9/24
Join Brooklyn Bridge Park Conservancy for a special family-friendly event celebrating the 7th Anniversary of the Environmental Education Center! The Ed Center Birthday Bash will take place on Saturday, September 24 from 1 to 5 PM at 99 Plymouth Street. The birthday festivities and outdoor activities will include kids bingo and story time, in addition to exploring the educational exhibits and animals inside the Environmental Education Center.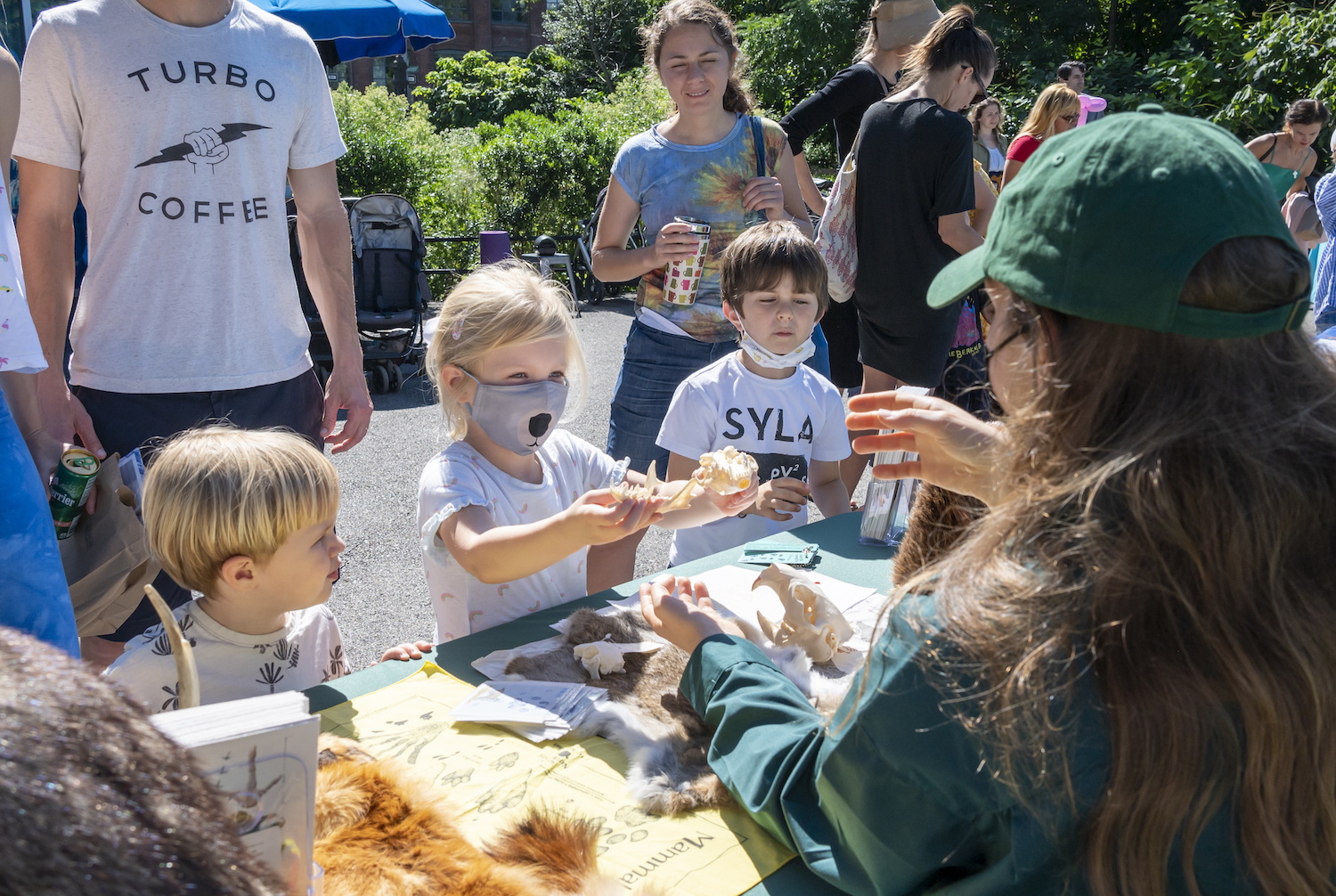 DUMBO Family Games | DUMBO | Sunday 9/25
Join us for DUMBO Family Game Time on Sundays until 10/30 from 10 am to 12 pm on pedestrian-only Washington Street with free games for kids 1 to 10!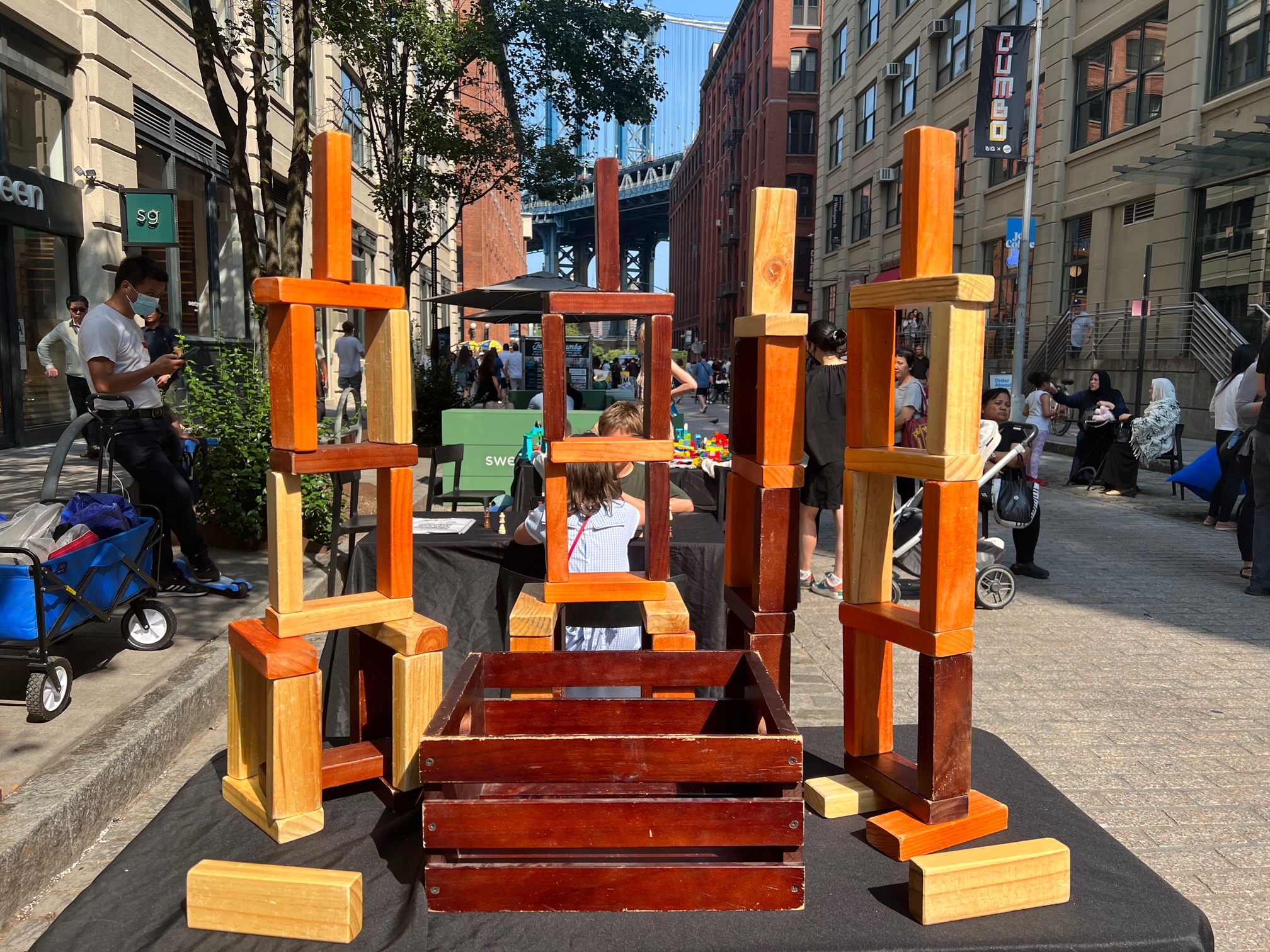 Ping Pong | Brooklyn Commons | Tuesdays
DJs set the soundtrack on Tuesday evenings while you enjoy family-friendly ping pong games with The Push. Tuesday from 4.30 to 6.30 pm at Brooklyn Commons in Downtown Brooklyn. RSVP here.
Kayaking | Brooklyn Bridge Park | Saturdays
With the Conservancy's ever-popular kayaking program held in partnership with Brooklyn Bridge Park Boathouse, visitors can enjoy gliding across the East River on Saturdays starting in June through the end of September. Make a reservation here.
Library programming | Brooklyn Heights library | Monday to Friday
Tuesday 3.30 – 4 pm: Preschool story time for ages 3 to 5
Wednesday 10.30  – 11 am: Toddler Time for ages 18 – 36 months
Wednesdays 3.30 – 4.30 pm: Teen Time. RSVP here.
Thursdays 10.30 – 11.00 am: Babies & Books for 0 to 18 months. RSVP here.
Friday 3.30 – 5.00 pm: Family Movie
Friday 3.30 – 6 pm: Teen Time
Saturday 11 – 11.30 am: Family Story Time
Saturday 2 – 4 pm: Teen Time
Library programming | DUMBO library | Monday to Saturday
Monday 3.30 – 4.30 pm: Kids Create for ages 5 to 12
Tuesday 3.30 – 4.30 pm: Kids Explore Acting for ages 6 to 12 RSVP here.
Wednesday 3- 5 pm: Family movie INCREDIBLES
Thursday from 10.30 to 11 am and 11.30 am to 12 pm: Toddler time for ages 18 months to 3 years. RSVP here.
Thursdays from 3.30 to 4.30 pm: Teen Tech Time with video gaming. No RSVP required.
Friday from 1.15 to 1.45 am and 2.15 am to 2.45 pm: Babies & books. RSVP here.