Vivvi is opening a 9,102 sq ft location at 55 Prospect Street in DUMBO Heights this fall offering child care for little ones as young as 6 weeks old. The center hours will be 7 am to 7 pm Monday to Friday and the space features various classrooms and an indoor gym. Tution ranges from $1,800 for 2 days to $3,600 for 5 days per month and they not plan to offer the free 3k for All and UPK programs for now.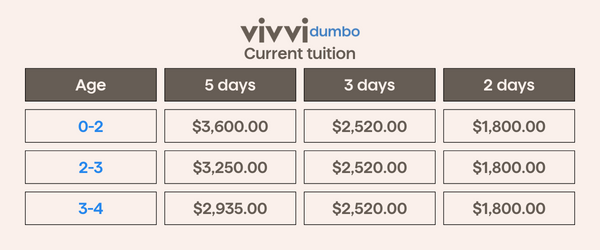 "Vivvi offers robust programming to children 6 weeks through 5 years old. We follow an inquiry-based curriculum model, where our educators are using what the children are showing (and expressing, once they're old enough) interest in to drive our entire curriculum for the month, all while hitting age appropriate developmental goals and learning domains. This model takes influences from the Montessori, Waldorf, Piaget, and Reggio learning pedagogies."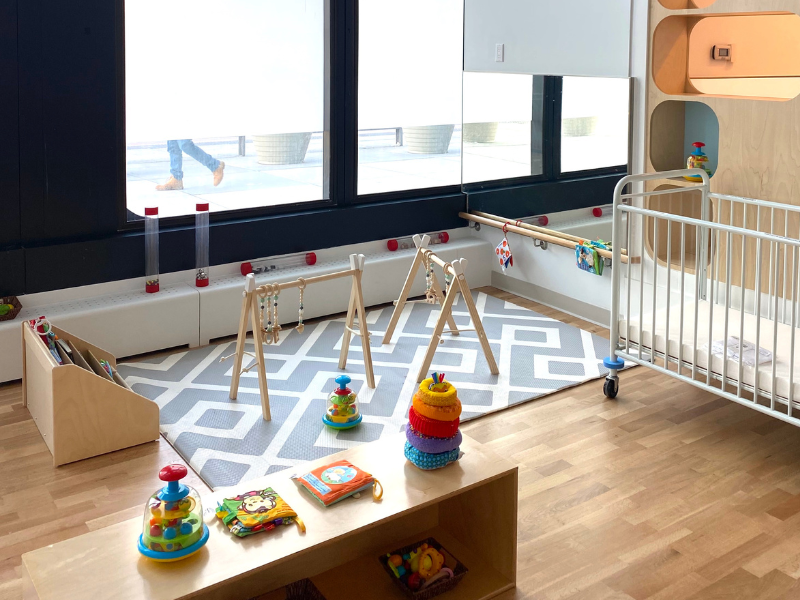 Their student teacher ratio ranges from 4:1 to 10:1 depending on the age group:
Infant (0-12 months): 1 to 4 babies, classes cap out at 8
Toddler (12-24 months): 1 to 5 kids, classes cap out at 10 2's : 1 to 6 kids, classes cap out at 12 3's: 1 to 7 kids, classes cap out at 15 4's: 1 to 10 kids, classes cap out at 20
Learn more here and schedule a tour here.