From May 25th through June 4th, pickleball and badminton will be open to the public at Brooklyn Commons in Downtown Brooklyn. Two pickleball courts and one badminton court will be available for play and sessions are half-hour increments. All equipment will be supplied; you are welcome to bring your own, if preferred. Weekdays: 11AM – 5PM (walk-in event) and weekends: 11AM – 7PM (walk-in event).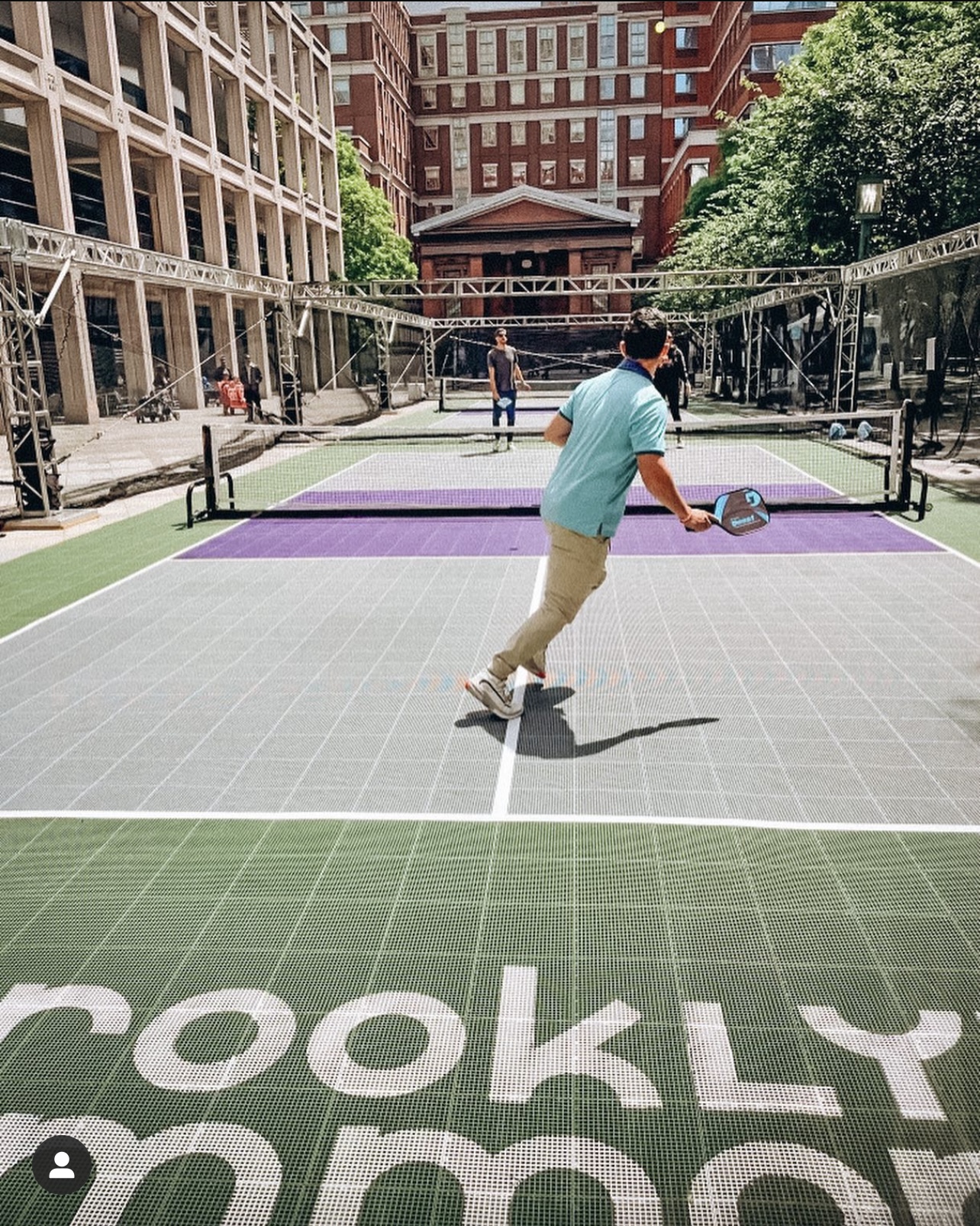 Four pickleball fields are now open at Pier 2 in Brooklyn Bridge Park year round and according to some pickleball experts the only permanent pickleball fields in New York City. You must bring your own equipment. When the courts are full and others are waiting, games should be limited to one game to 11, win by 1.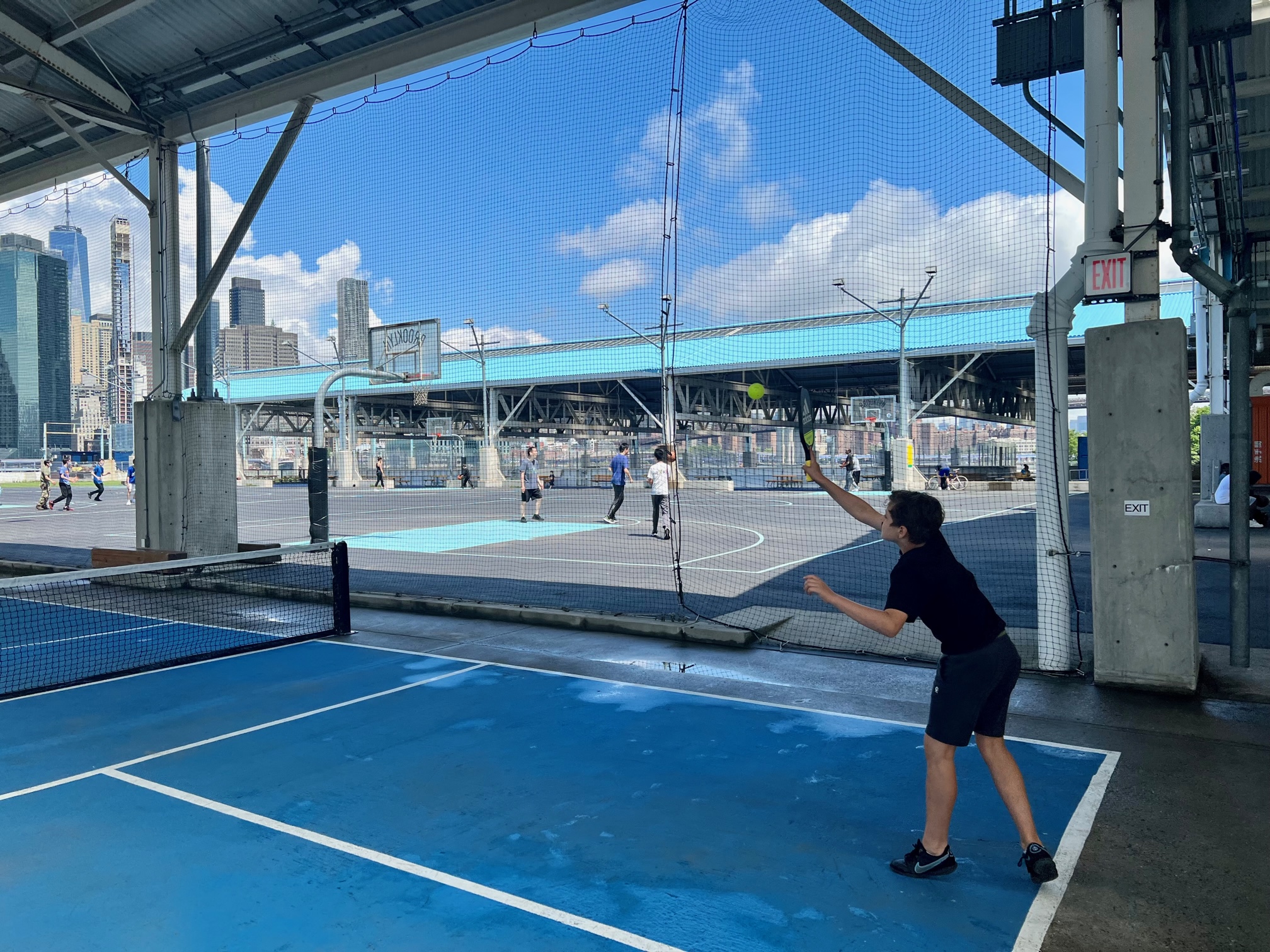 Pickleball is played on badminton-sized courts, with a modified tennis net. It is played with a ping-pong like paddle that has a longer handle, and a plastic ball with holes, and can be played as doubles or singles. All ages and all skill levels can play pickleball!