Finding socially-distanced activities for kids in the cold NYC winter is not that easy! We have put together a list of things to do with your family from ice skating on Court Street to visiting China Town's latest street art.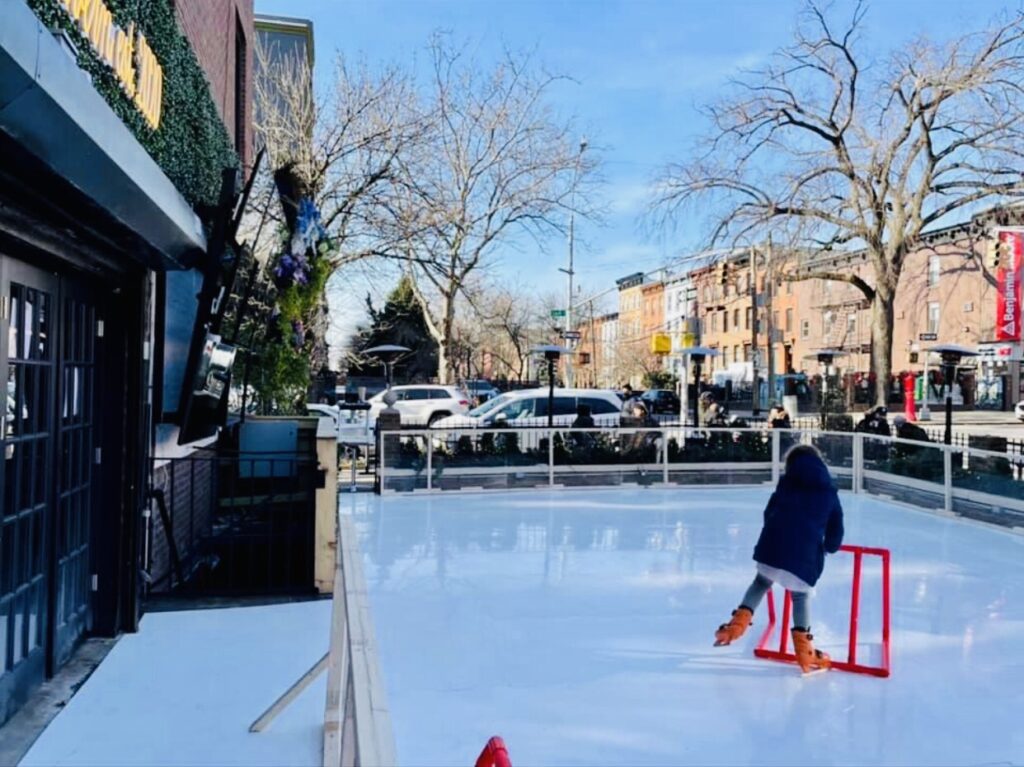 Court Street in Carroll Gardens now has an ice rink best suited for kids 3 to 7 years old. The rink is located on the corner of 4th Place and Court Street, at 449 Court Street outside Court Street Tavern. It is open Monday to Friday from 1 to 9PM, Saturday from 11AM to 9PM, and Sunday from 11AM to 8PM. First admittance to the rink is quarter past each hour, for a 45 minute session. They have skates and skate aids available for rent and they're included in the price of admission ($25 per person). No lockers available for rent. Find out more here and make a reservation here.
Mott Street between Canal and Bayard Street in Chinatown has been filled with around 250 violet, pink, orange and gold lanterns hanging above the street. Local artists have painted whimsical designs and auspicious characters onto them: fu, for good fortune; he, for peace. Other characters stood for love, happiness, wealth and longevity. Depending on the success of the fundraising campaign SendChinaTownLove, the next step is to light up Bayard Street from Mott to Bowery Street. The installation will be available to view well into the new year.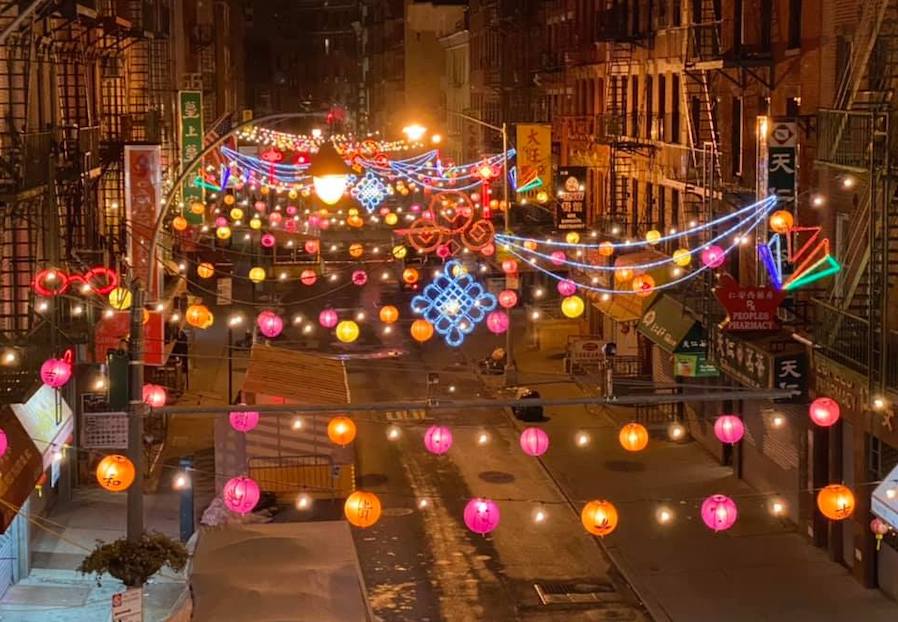 An interactive national cultural awareness exhibition honors LGBT+ seniors and advocates for a more accepting future in Brooklyn Heights (for older kids). Not Another Second tells the stories of 12 LGBT+ seniors and explores the years they lost due to societal constraints. The project acknowledges the sacrifices and contributions of these seniors, celebrates their beauty and bravery and empowers them to share their words of wisdom with younger generations. The Watermark at Brooklyn Heights is practicing safe social distancing guidelines for the in-person exhibit. Space is limited to 10 attendees per 1.5-hour slot. Screening will be done prior to entry and masks must be worn. Timed tickets are required for Not Another Second: LGBT+ seniors share their stories. Tickets are limited and free of charge.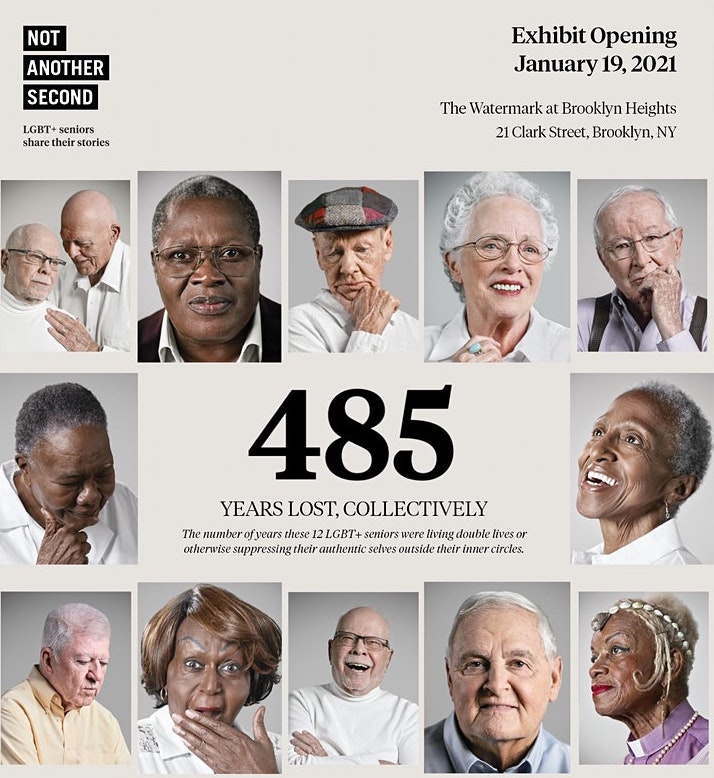 Brooklyn Bridge Park offers a monthly free scavenger hunt! This month's family-friendly scavenger hunt will have you investigating the sustainable design of Brooklyn Bridge Park! You will be challenged to travel through the northern end of the park (from Pier 1 to 99 Plymouth Street), searching for clues and answers to our questions about the park's incorporation of reused and recycled materials and efforts in conservation and ecological restoration. All are welcome to participate, however this month's activity is best suited for grades 2 and up. RSVP here.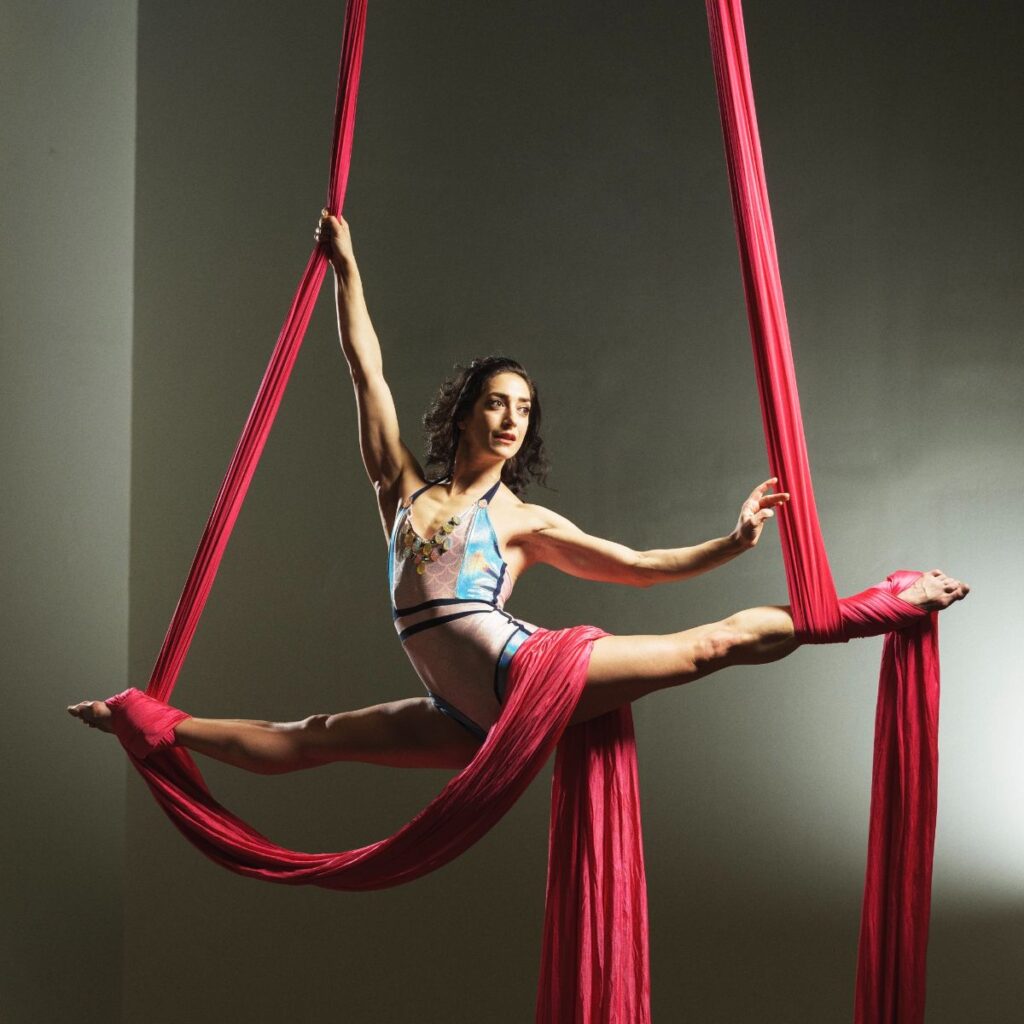 Aerialist + Acrobats Residency at BKLYN Studios in City Point showcasing works-in-progress and show-ready acts of dazzling skills, innovative movements, and super-human strength and flexibility. Training: Monday-Friday 9am-1pm & 6pm-9pm, Sunday 10am-7pm until February 28th. Artists will be inside BKLYN STUDIOS. Masks & social distancing are required. Find out more here.