The Williamsburg waterfront continues to be transformed into a kid-friendly haven with water play, beach volleyball, stunning views, outdoor dining options, mini-golf and a unique playground. Two Tree's major waterfront development called River Ring has recently gotten approval from the Community Board to move the rezoning process forward to bring two residential towers with 50% affordable housing, YMCA, public beach and a waterfront park to the East River.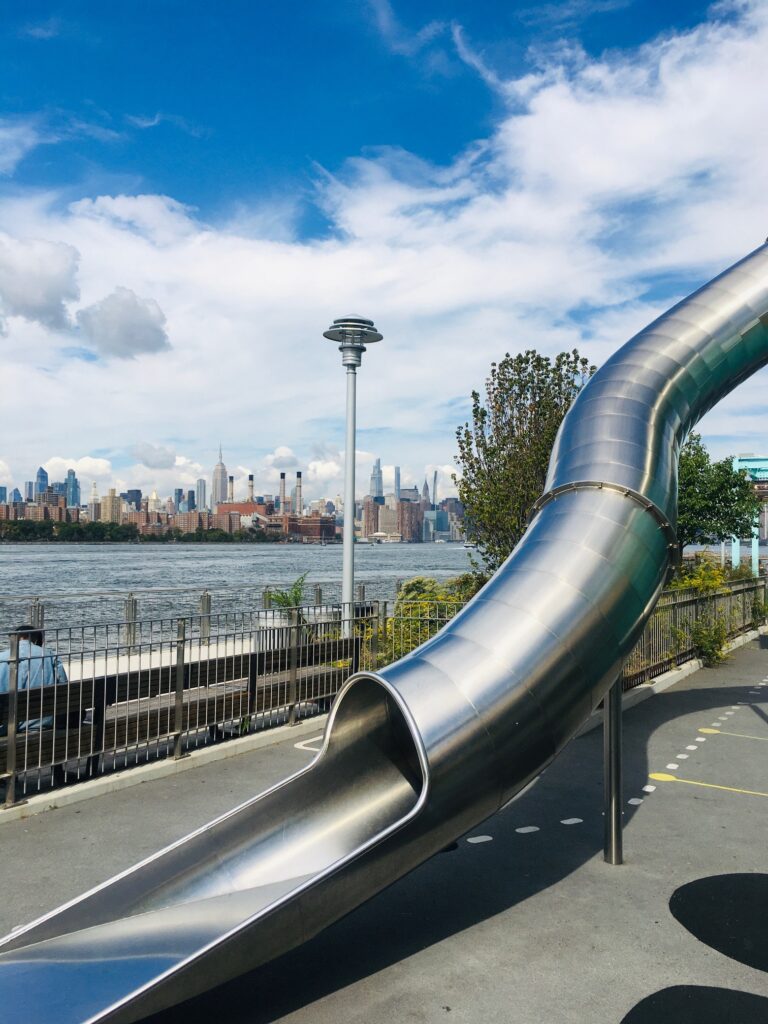 The mini-golf course PUTTING GREEN is currently occupying the River Ring site and will stay open until mid November, 2021. It is open seven days a week, Monday to Wednesday 12 to 8 pm and Thursday to Sunday 10 am to 8 pm. Adults pay $5 to $10 and kids $2 to $5 to enter.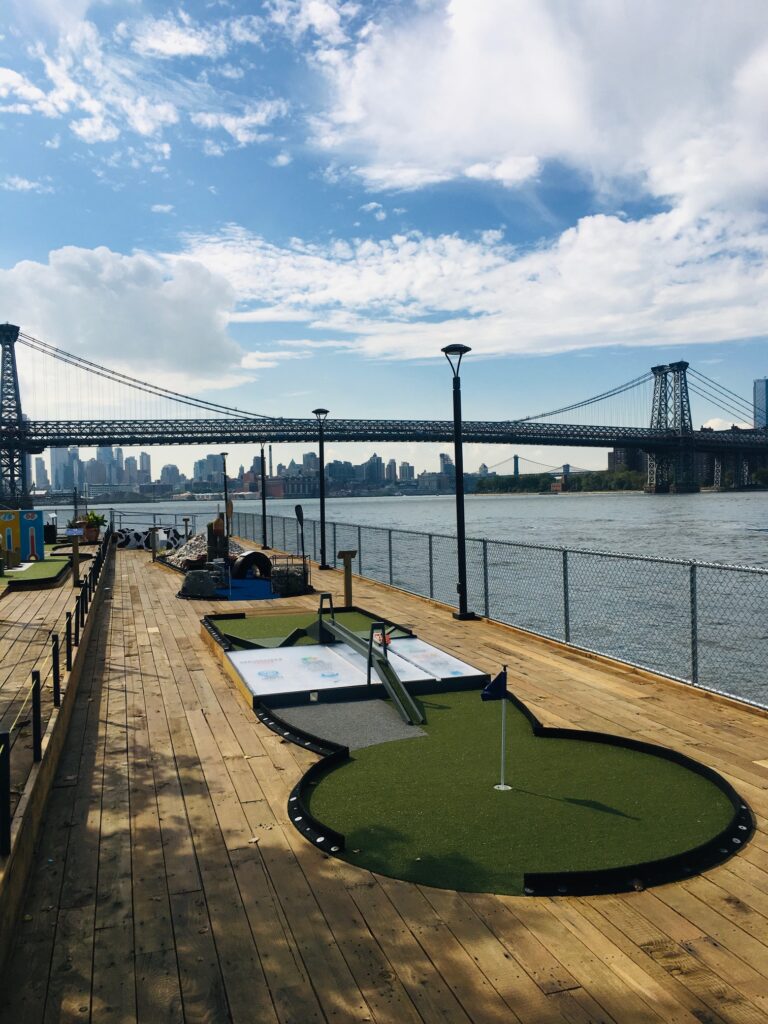 Developer Two Trees's plans for a new model for urban waterfront resiliency with River Ring, which comprises a pair of futuristic-looking towers designed by Bjarke Ingels and a circular breakwater structure jutting out in the East River, surrounded by salt marshes and tidal flats designed to soak up storm surges.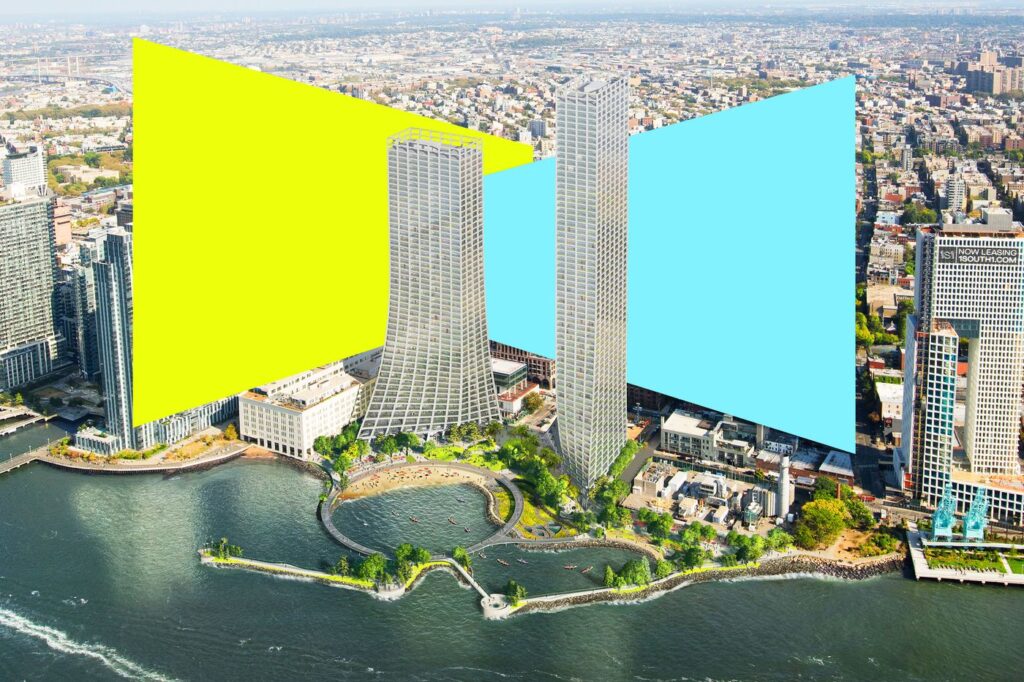 The planned project includes a pair of rental towers with approximately 600 units as well as a public beach, a park, a YMCA and an on-site wastewater treatment plant. About 300 of the units are set aside for affordable housing. Find out more here.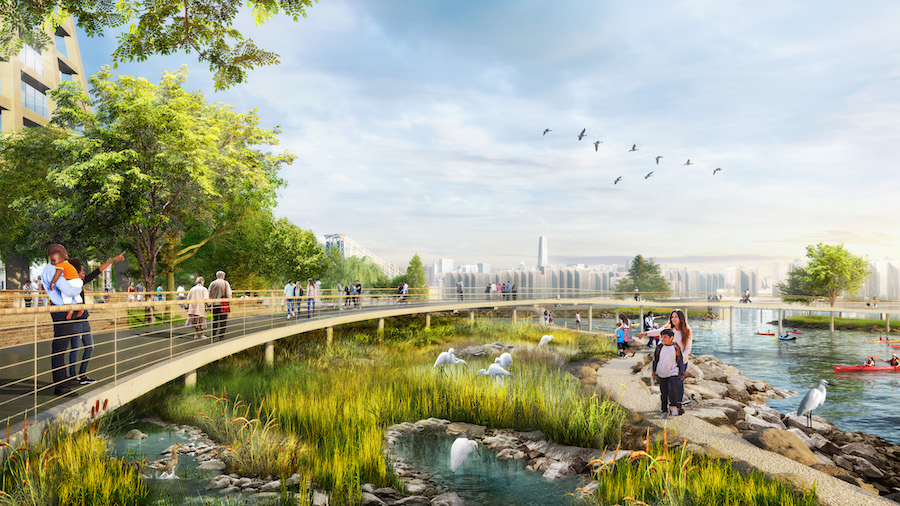 Take the East River Ferry from DUMBO to the North Williamsburg stop for a family-friendly waterfront excursion this fall.