The long-awaited bike lanes on the Brooklyn Bridge have opened on Tuesday 9/14. The upper walkway is now pedestrians-only and the bike lanes are situated on the lower deck next to the 2 Manhattan-bound lanes.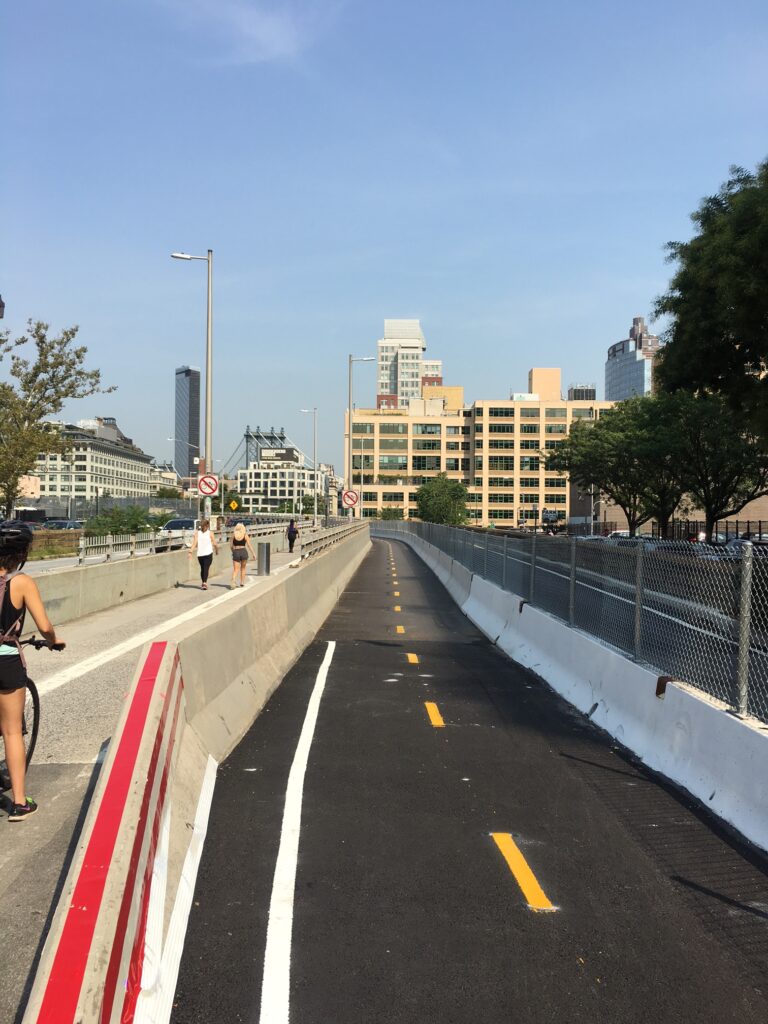 You cannot enter the bike lane from under the Brooklyn Bridge carrying up your bike anymore, take the Tillary and Adams Street entry to ride your bike into Manhattan.
Bike crossings on the Brooklyn Bridge previously peaked at 60,000 per day on the lane on the wooden boardwalk above, which cyclists shared with 10,000 daily pedestrians.