Our monthly overview of free events for families in Brooklyn includes street fairs, a kite festival, a NYC lego exhibition and more.
Pop-up adventure play:groundNYC @ Cobble Hill | 5/11 & 5/18: A pop-up adventure playground, brought to the neighborhood by play:groundNYC and Friends of Christ Church Cobble Hill.  If you have made it out to Governors Island, you might be familiar with play:groundNYC, The Yard, and their joyful celebration of unstructured free play. Kids of all ages are welcome to create, build, and dream big using recycled materials in the courtyard, while parents can relax inside with a coffee.  On May 11 and 18 from 12 to 3 pm at 326 Clinton Street, rain or shine.
Kite Festival @ Brooklyn Bridge Park | 5/11: This family-friendly festival unites S.T.E.A.M concepts and outdoor adventures. Launch your kites, enjoy live music, and learn all about the science of flight through kite-flying activities and experiments. Tasty food and beverages provided by local food trucks. New kites will be available for purchase. The event will take place on Saturday, May 11th from 12 to 3 pm at Pier 5.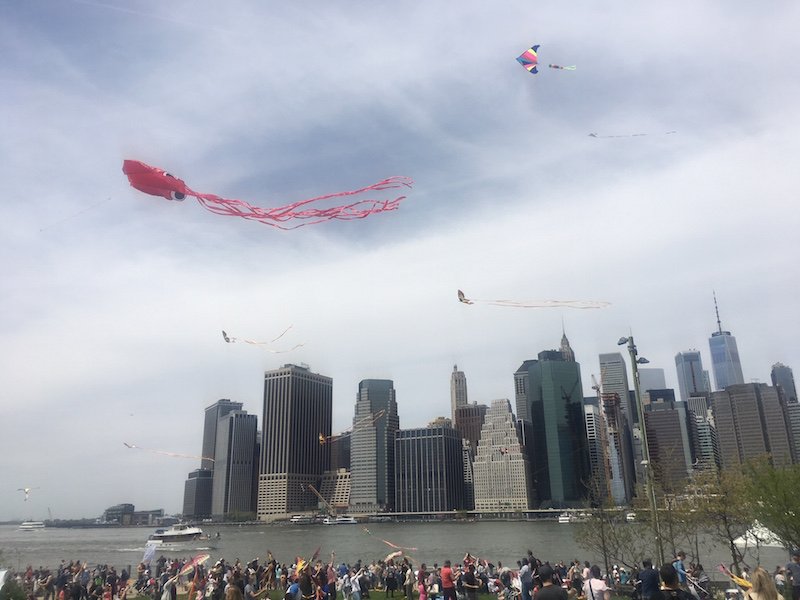 Families First's Spring Carnival @ Cobble Hill | 5/11: Pony rides, bounce house, face painting and more on Saturday 5/11 from 10 am to 2 pm on Baltic Street between Court and Clinton Streets.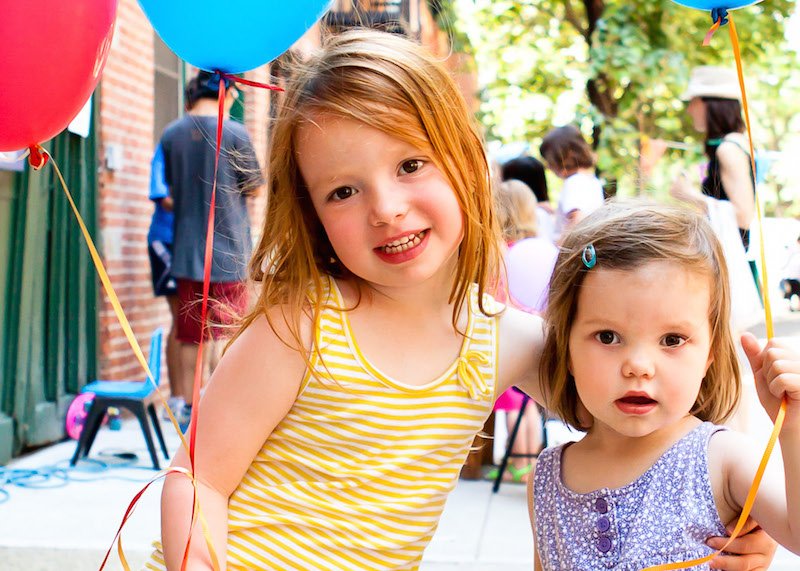 New York City Brick by Brick @ CityPoint | 5/11 – 5/19:  Iconic NYC Lego structures by artist Jonathan Lopes including the Manhattan Bridge, Grand Central Terminal, the Brooklyn Bridge, FDNY Firehouses and more! The total number of LEGO® pieces used to create the exhibit is just over half a million. FREE to LEGO lovers young and old, the exhibit opens May 11th with a book signing from Noon – 3pm and runs May 11,12, 17, 18,19, noon to 7 pm at City Point 445 Albee Square West.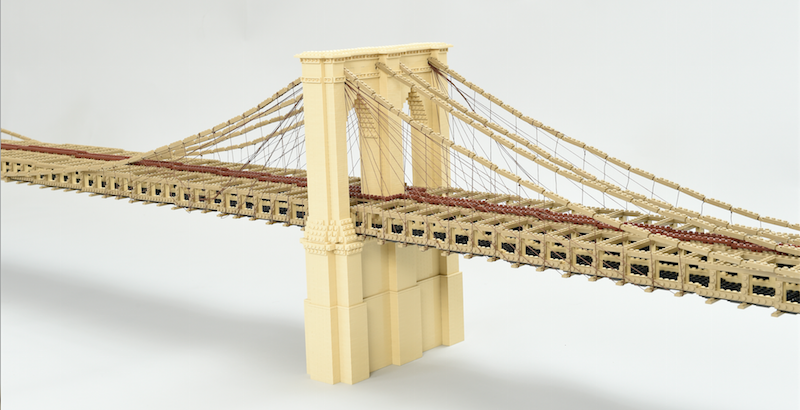 Free family program | Brooklyn Historical Society DUMBO | 5/11 & 5/24: Brooklyn Historical Society is offering a midmorning family programming geared towards children ages 2 and up and their adults twice a month at Brooklyn Historical Society DUMBO. May 11 Eye spy – gallery hunt activity and May 24 Storytelling with Michael Manswell, artistic director of Something Positive Inc. Afro-Caribbean Dance Theater. Michael will be performing tales, myths, and stories from the African diaspora that feature water entities and fantastical beings.
Dance class @ The Plaza at 300 Ashland | 5/14: Dance and Create: A Contemporary Dance Class for teens, by teens at The Plaza at 300 Ashland, 5:30-6:30pm. Calling all creative movers! Mark Morris Dance Group's Arts Immersion students will lead a FREE outdoor contemporary dance class for all levels of experience which will include a chance to create your own choreography and be accompanied by live music.
DUMBO Station opening night @ Archway DUMBO | 5/17: Cheers the start of the summer season with us at the Official Opening Party in the Archway under the Manhattan Bridge in DUMBO. Live music on the main stage: 5-7pm: The Bodega Tallboys & 7-9pm: DJ Kai Song. + Happy Hour Specials all night!
Willoughby Walks @ Downtown Bklyn | 5/15, 5/22, 5/29:  For three consecutive Wednesdays, enjoy a traffic-free oasis on Willoughby Street, opened up to offer unique, fun activities, with live music, giant games, and more! Willoughby Street between Jay and Bridge and Lawrence Street between Fulton and Willoughby, 12-8pm.
Willow Town Spring Street Fair @ Brooklyn Heights | 5/18: The annual spring fair will take place on Saturday, May 18th from 12 to 5 pm at Willow Place in Brooklyn Heights featuring face painters, bouncy castles, games and more.
Future Saturdays Family Program @ Bklyn Navy Yard | 5/18: Join BLDG 92 for an afternoon dedicated to design for kids! Designers from the Yard and surrounding neighborhood will be giving exciting demos and leading hands-on activities. Free event will take place on Saturday 5/18 from 12.30 to 3 pm. RSVP here. 
Carroll Park Fair @ Carroll Gardens | 5/18: The annual Carroll Park Fair is coming back on Saturday, May 18th from 11 am to 5 pm! Come find some bargains and meet your neighbors. Face painting, music, crafts, housewares, art, books, clothes, jewelry, antiques, collectibles, and more.
New fishing clinics @ Brooklyn Bridge Park | 5/18: Learn how to tie fishing knots, bait a hook, cast a fishing rod, and maybe even reel up a fish! Guided by a marine biologist and expert anglers, you'll learn the basics of line fishing, while catch-and-releasing some of Brooklyn Bridge Park's aquatic organisms. Equipment provided on-site. All ages are welcome to drop-in. This free series starts Saturday, May 18th from 11 am to 1 pm at Pier 5. Find out more here.
Brooklyn Bridge Anniversary Family Tour @ Brooklyn Bridge Park | 5/25:  Immerse yourself in the dramatic history and innovative design that forever changed the Brooklyn landscape. The event begins with hands-on exercises at the Ed Center, including model bridge-building, games, and a demo of the bridge's engineering. You'll finish with an actual walk onto the Brooklyn Bridge! The free event will take place on Saturday, May 25th from 10 am to 12 pm at the Education Center in DUMBO. Find out more here.
DanceAfrica Bazaar @ Fort Greene | 5/25-5/27: BAM's beloved DanceAfrica Bazaar returns featuring more than 150 vendors from around the world, offering African, Caribbean, and African-American food, crafts and fashion. Ashland Place and Lafayette Avenue from May 25 to May 27 from 12 to 8 pm.
ACLU 100 years celebration @ DUMBO | 5/31: The ACLU 100 years tour will stop in DUMBO's Archway under the Manhattan Bridge on May 31st from 10 am to 8 pm with interactive exhibits and family-friendly activities. Read more here.
Brooklyn Bridge Parents Pre-K & Kindergarten info session @ DUMBO | 6/10: In this info session for families considering Pre-K and Kindergarten in private, public and Charter schools we cover everything you need to about local zoned schools, un-zoned schools, Charter and private school options, application details and deadlines, waitlists, free universal Pre-K options, languages and dual language programs, G&T and more. Tickets here.
Do you want all local parenting news in your inbox? Sign-up for our weekly newsletter now!