NYC Department of Parks is seeking responses to this Request for Expressions of Interest ("RFEI") for the temporary and seasonal implementation of programming, amenities, events, and development for the Anchorage Plaza site between DUMBO, Brooklyn Heights and Downtown Brooklyn. The site has been closed to the public for over 10 years and is reopening probably early 2024 when the Department of Transportation will leave the site.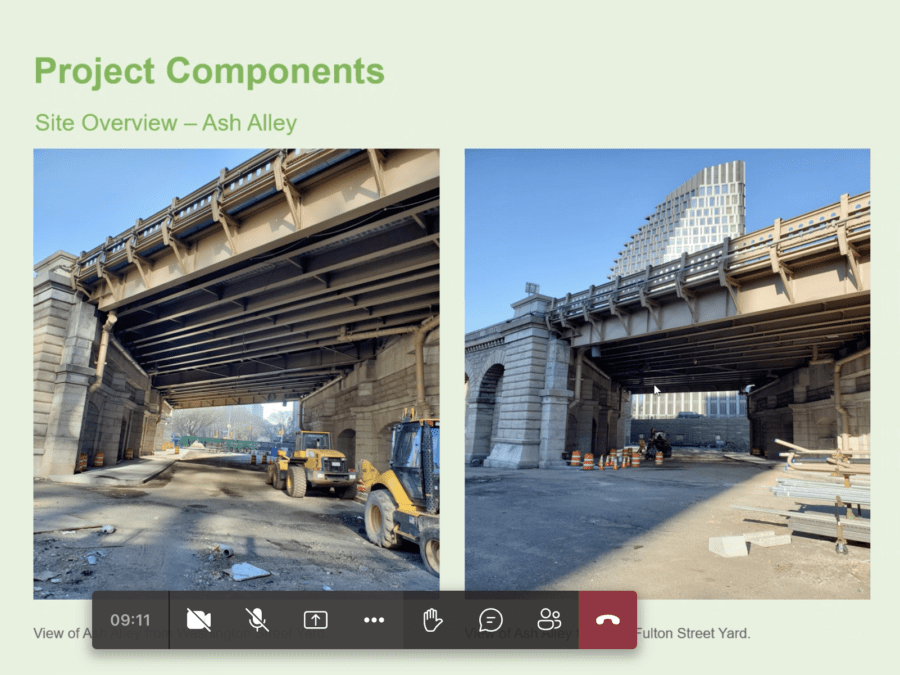 The site consists of three subareas – Old Fulton Street Yard, Washington Street Yard and Ash Alley which is the alley below the Brooklyn Bridge connecting both yards. The City is looking for temporary programming as a large redesign of the area will come up within the reconstruction of the BQE. Proposed programming should reach a wide audience, could be only at certain times of the year or multi-months long and within general park hours. Representatives called the space a possible "Time Square of Brooklyn" with ideas floating around it being markets, farmers markets, pickle-ball fields, play yard, musical events, public art activations and more.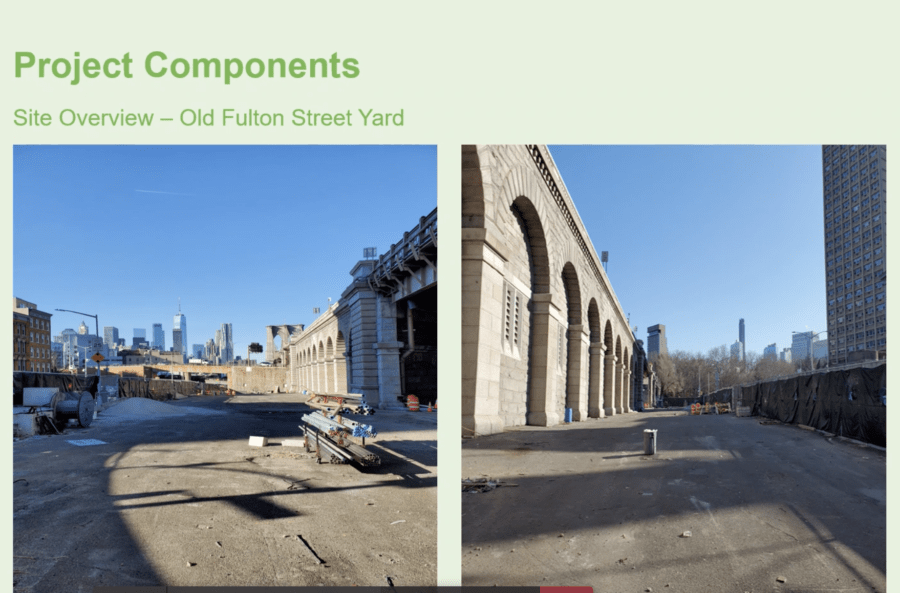 Whether the site will be open to the public day-to-day when events are not taking place is unclear currently. The DOT will still need access from time to time to the site for ongoing repairs so activations will most likely not be year-round.