We have put together an exclusive compilation of kids books about Brooklyn. From learning to count with local landmarks and adventures, to the history of the Brooklyn Bridge for youngsters, your children will have fun with these reads, especially recognizing all their favorite familiar spots in Brooklyn!
B Is for Brooklyn

What do Prospect Park, Coney Island, and Atlantic Avenue have in common? They are all located in Brooklyn, New York, a magical place where you can listen to jazz music, eat bagels and lox, and sit on the stoop of a brownstone and daydream. Children will recognize aspects of their own neighborhoods in this celebration of urban culture and community.
By Selina Alko | Ages 3 to 7 | $12.75
I Live in Brooklyn

Six-year-old Michelle lives in Carroll Gardens with her mother, father, and little sister. The child tells about her family, her school day, and seasonal activities-trick-or-treating, sledding in Prospect Park, blowing bubbles on the stoop, watching the Fourth of July fireworks from the rooftop, and taking the subway to Coney Island.
By Mari Takabayashi | Kindergarten – Grade 3 | $14.04
123 Brooklyn

A cool counting book with 10 fun conversation starters including the Brooklyn Bridge, the Brooklyn Nets, Cheesecake and more.
By Puck | Ages 0 to 4 | $8.05
Knuffle Bunny: A Cautionary Tale

Trixie, Daddy, and Knuffle Bunny take a trip to the neighborhood Laundromat in brownstone Brooklyn. But the exciting adventure takes a dramatic turn when Trixie realizes some bunny was left behind. Using a combination of muted black-and-white photographs of Park Slope and expressive illustrations, this stunning book tells a brilliantly true-to-life tale about what happens when Daddy's in charge and things go terribly, hilariously wrong.
By Mo Willems | Ages 3 to 6 | $12.46
Brooklyn Baby

Spirited and charming images pair with quirky text to introduce young readers to a group of smart, active, stylish, and just plain silly tots enjoying life in Brooklyn. From Prospect Park to the Botanical Garden to the iconic Brooklyn Bridge, this educational and entertaining read is an essential introduction to the fun, arts, and diversity in store for the babies of Brooklyn.
By Lisa Mckeon | Ages 0 to 4 | $8.05
Baby to Brooklyn by Rajiv Fernandez
A series debut, Baby to Brooklyn humorously compares the world of babies to that of the hip Brooklyn lifestyle. From baby bowls to Brooklyn Bowl, from toy trains to the G train, this pictographic board book takes cues from the famous landmarks and hipster iconography for which the borough is known. Through vibrant and playful graphics,baby talk meets street slang in this fun documentation of Brooklyn's millennial moment. Recommended for ages 0 to 3. Shop here.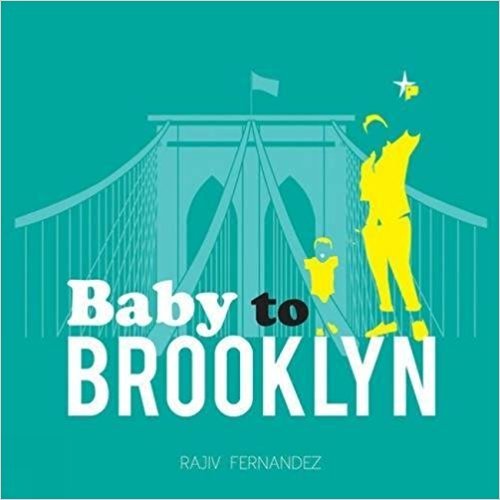 Brooklyn ABC: A Scrapbook of Everyone's Favorite Borough

The scrapbook is a photographic celebration of Brooklyn's most kid-friendly and iconic spots, from the Cyclone at Coney Island to the Verrazano Narrows Bridge. Organized alphabetically, each spread shows off one of Brooklyn's best spots with photos and fun facts–plus space on each page for kids to draw their own interpretations, doodles, and memories of what they have seen.
By Krzysztof Poluchowicz | Ages 7 to 10 | $11.36
Good Night Brooklyn

Covering all aspects of Brooklyn, this board book celebrates this unique New York City borough. It highlights such places as Coney Island, the Brooklyn Bridge, Prospect Park, the Prospect Park Zoo, the Brooklyn Botanic Garden, the New York Transit Museum, the Brooklyn Nets, the New York Islanders, the Brooklyn Public Library, and much more.
By Adam Gamble and Mark Jasper | Ages 2 to 3 | $8.95
You Can't Ride The Subway In Your Pajamas! by Brad Spiegel
You Can't Ride the Subway In Your Pajamas" is the story of an imaginative, endearing boy named Sammy who seeks to delay bedtime by going on adventures riding the subway around New York City. In the book, Sammy and his family visit Coney Island and relish the ride when the N train goes over the Manhattan Bridge and Sammy can see the Brooklyn Bridge, Statue of Liberty and NY harbor. Recommended for kids up to 7 years old.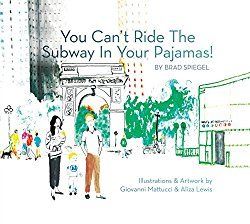 The Brooklyn Bridge by Elizabeth Mann
The Brooklyn Bridge is about a legendary feat of engineering and an extraordinary family. The Brooklyn Bridge begins on the Fulton Ferry, where John Roebling and his son discuss the need for a more efficient method of crossing the East River. The design, step-by-step construction, personalities involved, multiple setbacks, and ultimate completion of this New York City landmark are all presented in a readable narrative, supported by diagrams and dramatic illustrations. Recommended for grades 4 to 6. Shop The Brooklyn Bridge
.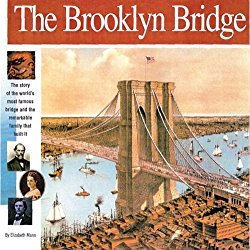 After fourteen years of construction, the Brooklyn Bridge was completed, much to the delight of the sister cities it connected: Brooklyn and New York City. Fireworks and top hats filled the air in celebration when the magnificent bridge opened in 1883. But some wondered just how much weight the new bridge could hold. Was it truly safe? One man seized the opportunity to show people in Brooklyn, New York and the world that the Brooklyn Bridge was in fact strong enough to hold even the heaviest of passengers. P. T. Barnum, creator of "The Greatest Show on Earth," would present a show too big for the Big Top and too wondrous to forget. Recommended ages 4 to 7 years. Shop Twenty-One Elephants and Still Standing
.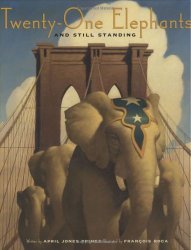 Birding at the Bridge: In Search of Every Bird on the Brooklyn Waterfront by Heather Wolf
The Brooklyn Bridge once overshadowed a decaying industrial waterfront, but today it points the way to a new green oasis: Brooklyn Bridge Park. When avid birder Heather Wolf moved from tropical Florida to a nearby apartment, she wondered how many species she might see there, and soon came to a surprising realization: Not only is the park filled with an astonishing variety of birds, but the challenges that come with urban birding make them even more fun—and rewarding—to find. Recommended for 3rd grade and up. Shop here.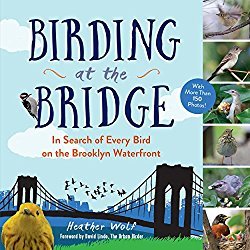 Lily & Kosmo in Outer Outer Space by Jonathan Ashley
Lily & Kosmo in Outer Outer Space is about Lily Lupino, a little Brooklyn girl in the 1940s, who loves science fiction stories on the radio.  One night a boy astronaut (or "Spacetronaut") named Kosmo Kidd crash lands his wind-up rocket ship in Lily's kitchen.  Kosmo whisks Lily away to his floating treehouse in Outer Outer Space, to join his Spacetronaut crew.  Lily and Kosmo share many adventures, exploring exotic alien worlds and facing fearsome villains, as Lily proves that a girl from Brooklyn can hold her own among the galaxy's greatest junior space cadets. Recommended for 7-10 year olds. Shop here.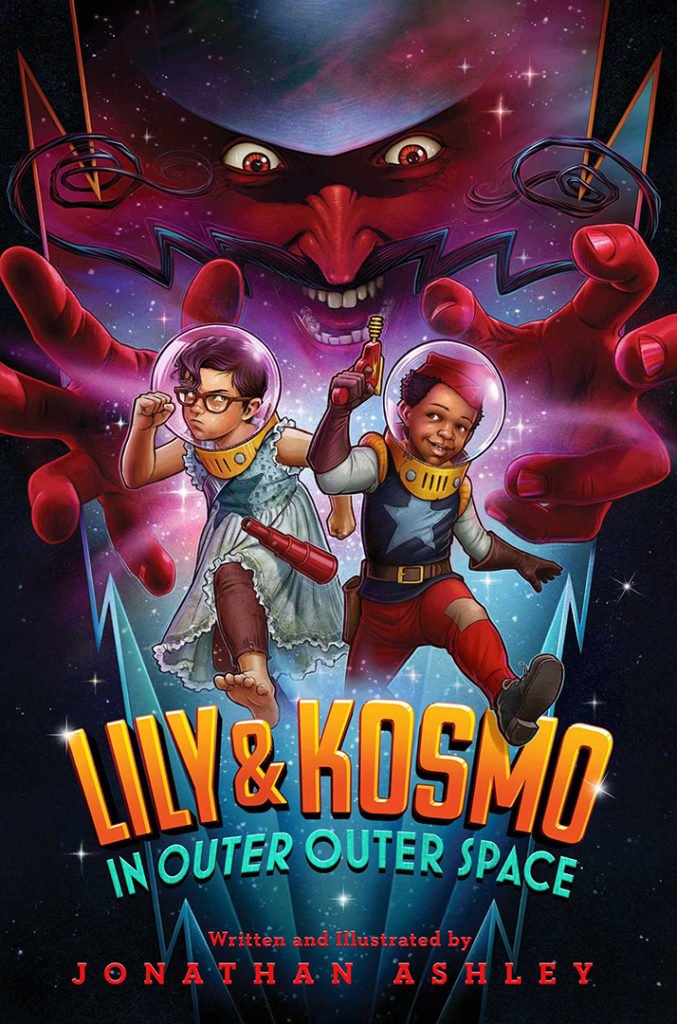 Mermaids on Parade by Mel Hope Greenberg
Excited about wearing her own special costume for the day, a little girl goes with her family to Coney Island to take part in all the festivities of the Mermaid Parade where mermaids, Neptunes, and sea creatures of all shapes, colors, and sizes go to strut their stuff! Recommended for ages 4 to 7. Shop here.
How Emily saved the Bridge by Fieda Wishinsky
The Brooklyn Bridge, the iconic suspension bridge that connects Manhattan and Brooklyn, was completed in 1883. It is thanks to Emily Warren Roebling that the bridge was finished at all. Emily was not an engineer, but she was educated in math and science. She married Washington Roebling, the chief engineer of the famous bridge. When Washington became ill from decompression sickness, Emily stepped in, doing everything from keeping the books, to carrying messages for her husband, to monitoring the construction of the bridge. She was the first person to cross the Brooklyn Bridge when it opened. Recommended for ages 3 to 6. Shop here.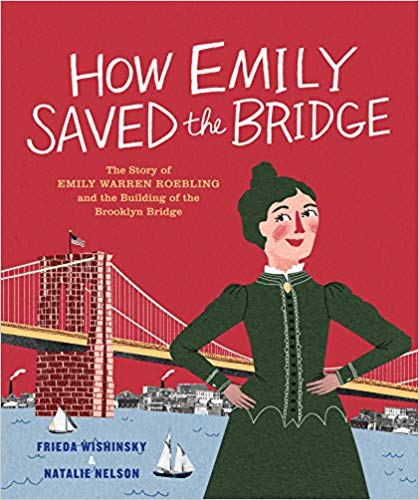 There's a new witch in town! Life in Brooklyn takes a strange turn when Effie discovers MAGIC runs in the family. This middle-grade graphic novel is great for ages 8 to 11.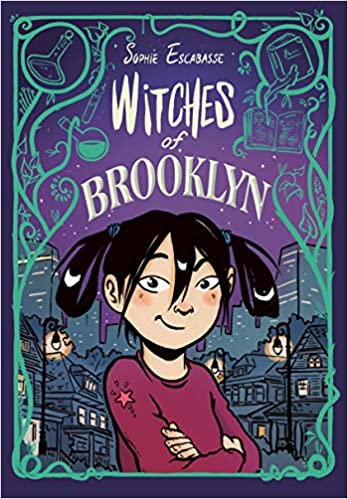 Witches of Brooklyn – What the Hex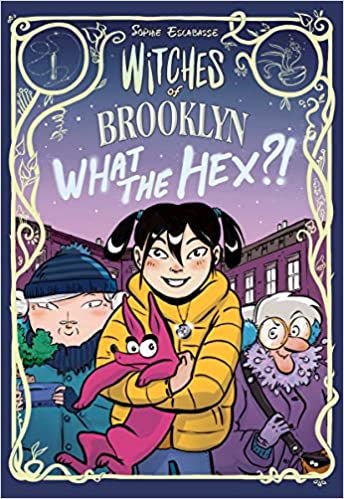 Effie returns in this spellbinding sequel: a middle grade graphic novel about found family, friendship, and learning to embrace you who are! Could there be even MORE witches in Brooklyn?! Effie is EXCITED to meet so many witches, but what is going on with her friends? Suddenly Effie is no longer the newest kid in school and it seems like her friends are happy to grow their little group . . . but Effie isn't so sure. On top of that, learning magic is HARD WORK! Effie just wants to have fun being a witch, but her life in Brooklyn is about get WEIRD(er). The bewitching second book in the Witches of Brooklyn series captures what it means to be a friend, and how growing up can be a little less scary if you throw some magic in the mix.