A new wine bar and Padel center are open, a new plaza is under construction, new restaurants are in the makes, Scotch and Soda on Front Street closed and more neighborhood news for DUMBO.
Bar 56 in the Empire Stores is a new wine bar and wine shop open Tuesdays to Sundays from 5 pm to midnight. The date night or moms night out spot also offers new American cuisine including grilled lamb neck, Langoustine pasta, oysters and fried artichokes.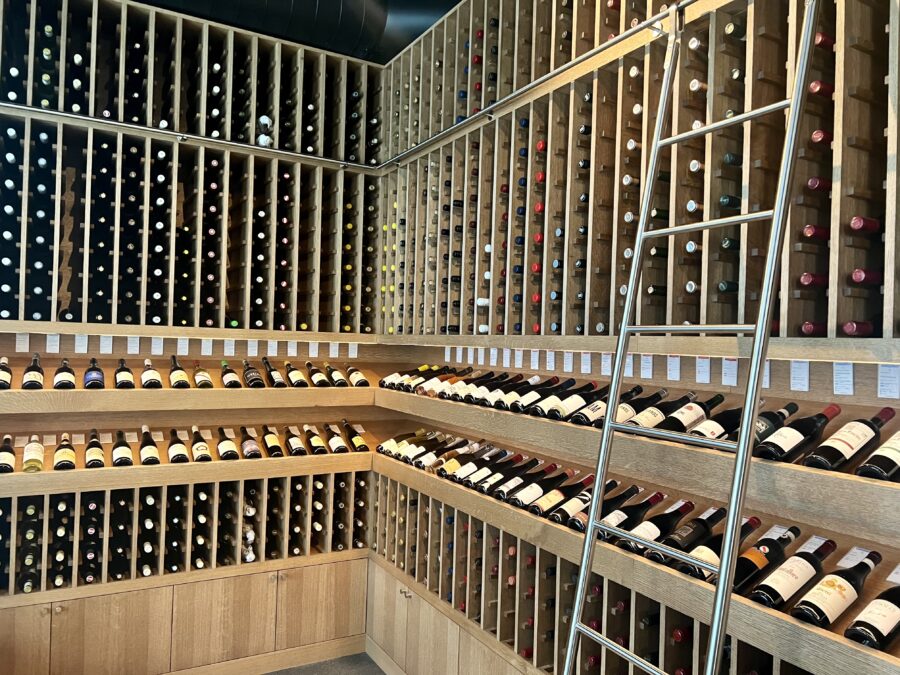 Padel Haus located in a 24,000-square-foot warehouse at 257 Water Street in Vinegar Hill is now open. The facility features four indoor courts, a juice bar, pro-shop, outdoor terrace, locker rooms and rain showers.
The old Foragers space on Front Street will be turned into a restaurant called Nina. No official information is available but rumor has it that it will be an Israeli food destination.
The Pearl Street Triangle is under construction for the next few months until spring 2024. Once finished it will be an expanded plaza with planting, furniture, cobble stones, water fountain for humans and dogs (!).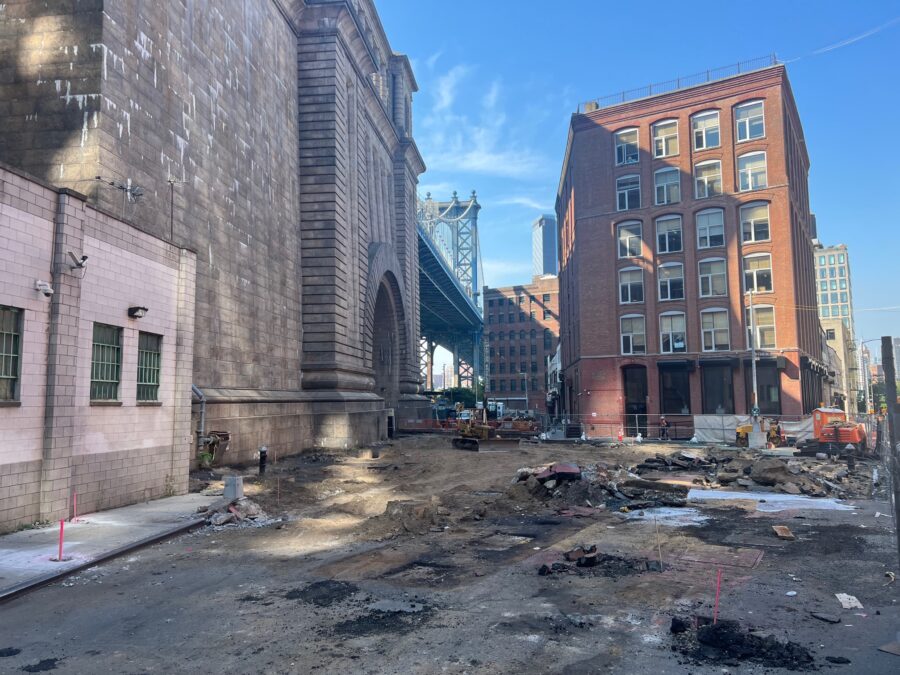 The empty restaurant space at the Empire Stores that pre-pandemic hosted Sugarcane Restaurant might become home to a new restaurant with the famous ABC Kitchen group involved. Stay tuned for more details!