You can take the kids kayaking in Red Hook, Governors Island and Brooklyn Bridge Park this summer – for free.
Brooklyn Bridge Park | Wednesday, Thursday Saturday & Sunday
With the Conservancy's ever-popular kayaking program held in partnership with Brooklyn Bridge Park Boathouse, visitors can enjoy gliding across the East River on Wednesday and Thursday evenings as well as Saturdays through the end of September at Pier 2. New family kayaking on Sundays will also be offered. Advance registration is required for all, make a reservation here.
Governors Island | Saturdays
Learn to kayak on Gov­er­nors Island! Down­town Boathouse offers free sit-on-top kayaks for pub­lic use at Pier 101. Boathouse staff gives free instruc­tion and pro­vides all nec­es­sary safe­ty equip­ment. Walk-ups only, no reser­va­tions required.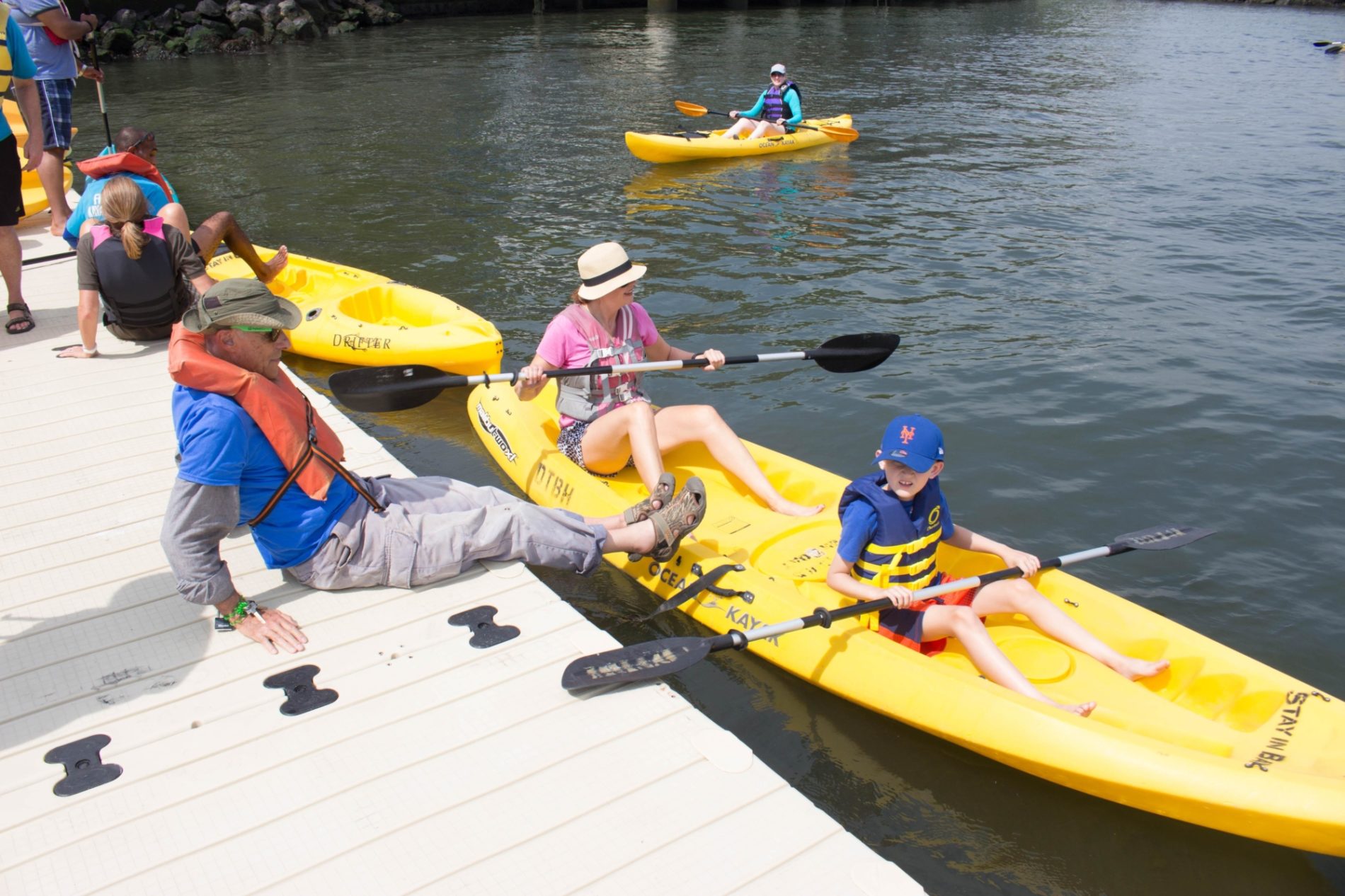 Red Hook | Thursdays and Sundays
The Red Hook Boaters operate from the New York City Louis Valentino Jr. Pier Park at the end of Coffey Street in Red Hook Brooklyn. For minors to paddle a legal guardian must be present.
Thursdays 6pm-8pm from June 2 through August 18, 2022
Sundays 1pm-4pm from June 5 through September 18, 2022