Dance workshops, Oktoberfest Bash, climate week kids workshop, story times, Brujeria festival and block parties are taking place this week in Brooklyn and beyond.
Seaport Kids Climate Workshop | Seaport | Thursday 9/21
Arts and crafts—on the water? Yes! For a special Seaport Kids x Climate Workshop presented by the South Street Seaport Museum, + POOL, and Mommy Poppins, kids are invited to board the Seaport Museum's 1885 tall ship Wavertree, which is permanently moored at Pier 16, for a hands-on creative and educational experience. This Thursday, 4.30 to 6 pm for children 5+. RSVP here.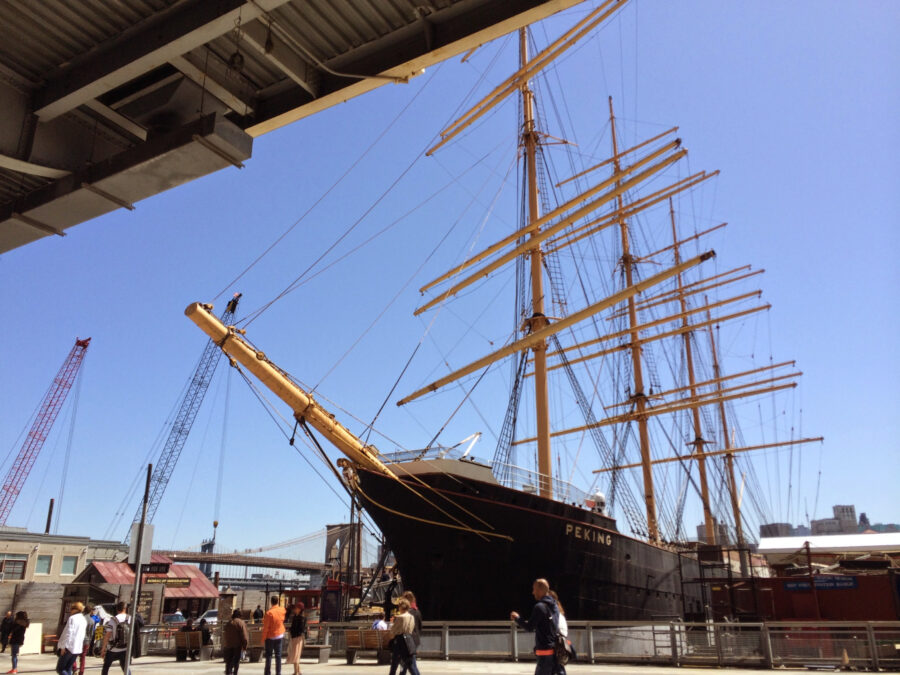 Pitch Perfect outdoor movie | Seaport | Thursday 9/21
A feisty college student gives her school's a cappella group a much-needed makeover by adding some modern hits into the mix during the run-up to a big competition. PG13-Some Material May Be Inappropriate for Children Under 13. Find out more here. Thursday, September 21st, 7:30-9:30pm, The Rooftop at Pier 17, 89 South Street.
Storytime | Fort Greene Park | Thursday 9/21
Sing, read, and play with librarians from Brooklyn Public Library this Summer! Have fun hearing great picture books read aloud and playing with other children every Thursday from 4 to 4.45 pm at Fort Greene Park, from June – October.
Nature Storytime | Education Center Brooklyn Bridge Park | Thursday 9/21
Nature Storytime at the Environmental Education Center held at 3 pm on the third Thursday of every month (during Open Hours). Librarians from Brooklyn Public Library Adams Street location lead for an exciting and engaging storytime session, along with singing and rhymes. Each month they select a book to pair with the Education Center's monthly nature theme. Stick around after to check out all the animals and activities in the room during Open Hours! Storytime is typically about a half hour long. Walk-ups only.
The Winter Social | Cobble Hill Park | Thursday 9/21
Thursday, September 21st, 6pm-8pm: The Winter Social "Third Thursdays" BYO gatherings in Cobble Hill Park are always tons of fun and a great way to meet neighbors.
Brooklyn Brujeria Festival | DUMBO | Friday 9/22
Magic, makers & music. The sixth annual Brooklyn Brujeria Festival is Friday Sept 22 from 5 to 10 pm in DUMBO's Archway. Featuring live music, tarot readings, live painting and a makers market – for all ages.
Oktoberfest Bash | City Point | Saturday 9/23
The annual Bavarian festival that celebrates community and culture is coming to Downtown Brooklyn for an Oktoberfest Bash hosted by DeKalb Market Hall and Sixpoint Brewery. Festivities will include paper crafts inspired by German gingerbread cookies for kids 3-10 yrs, Sixpoint games for adults, and music for all ages. The Street Beat Brass Band and Shaghorns will perform mix of music featuring traditional German, Oompha, Polka, and throwback tunes.  Plus,  a Dirndl Girl and Lederhosen Boy will be on-site for photos. Delicious authentic food and craft beer will be served all day.  Discover 35+ vendors including Pierogi Boys, Kotti Donor, St. Moritz, and more!  The Oktoberfest Bash is free and will take place on Saturday, September 23 from 12 pm – 10 pm (kids activities 12 to 3 pm) downstairs at City Point, 445 Albee Square West in Downtown Brooklyn. Free RSVP here.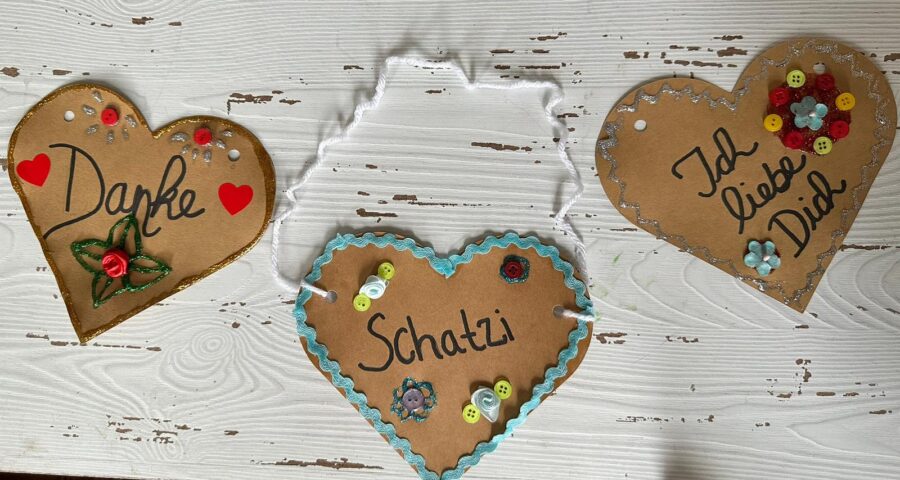 Mark Morris Dance Group at Brooklyn Bridge Park | Brooklyn Bridge Park | Saturday 9/23
Mark Morris Dance Group (MMDG) returns to Brooklyn Bridge Park for a special, outdoor performance and an all-ages family-friendly workshop at Pier 1 Harbor View Lawn on Saturday, September 23. Join for their all-ages family friendly workshop learning some basic dance moves with members of the company at 2:00 PM. Their performance will begin at 3:00 PM; the repertoire will include Water, Dancing Honeymoon, and Greek to Me, among others. RSVP here.
Open Streets on Montague Street | Brooklyn Heights | Saturday 9/23
Free street games, music, adult cocktail area and more fun on car-free Montague Street from 12 to 6 pm.
Cobble Hill Block Party | Cobble Hill | Saturday 9/23
Clinton Street block party (btwn Kane and Degraw) for all ages.
Music in the Park | Cobble Hill Park | Saturday 9/23
Third and final summer concert has been rescheduled for Saturday from 4 to 5 pm! Come enjoy some late-afternoon jazz with your neighbors in Cobble Hill Park courtesy of the Andrea Wolper Trio!
Open House Bklyn Music Factory | Gowanus | 9/23
Brooklyn Music Factory is having an Open House on September 23rd from 1 to 4 pm, at 495 Carroll Street in Gowanus. There will tons of drum circles, songwriting activities and live performances. Stop by!
African Film Festival Family Day | Governors Island | Sunday 9/24
AFF's annu­al Fam­i­ly Day Cel­e­bra­tion is back for its 16th edi­tion! Fun-seek­ing indi­vid­u­als of all ages are invit­ed for an enchant­i­ng day of free activ­i­ties includ­ing sto­ry­telling, dou­ble-dutch, dance and drum work­shops led by world-renowned instruc­tors, arts and crafts, and a selec­tion of short films, all cel­e­brat­ing Africa and the diaspora. Sunday, 12 to 6 pm on Governors Island.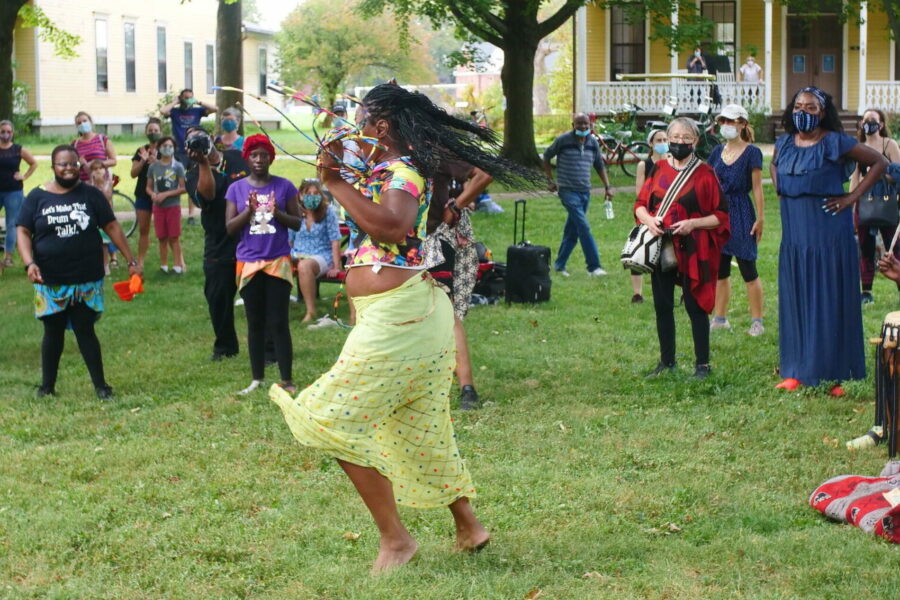 DUMBO Family Games | Washington Street DUMBO | Sundays
Enjoy our epic Lego table, plus building blocks, arts & crafts, Corn hole, Connect Four, arts & crafts, balloon twisting by Leaf Medical & Dental and more on car-free Washington Street on Sundays from 11 am to 1 pm (weather permitting). Curated by the DUMBO BID x Brooklyn Bridge Parents and supported by Leaf Medical & Leaf Dental in DUMBO. No need to RSVP, just show up.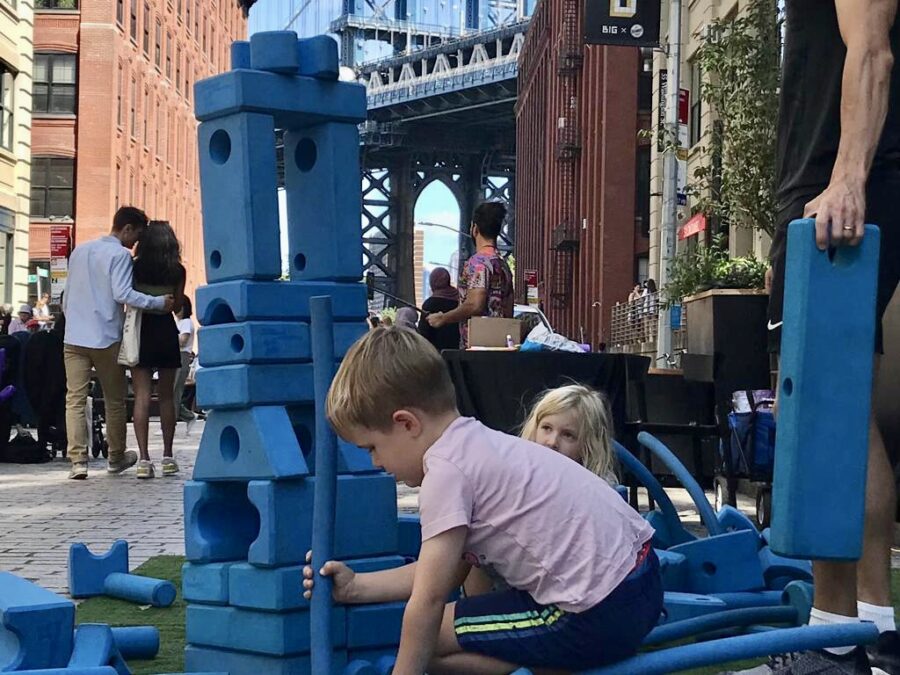 Book of HOV Jay-Z's life | Central Library Grand Army Plaza | Daily
The Book of HOV is a 40,000-square-foot exhibit at the Brooklyn Public Library Central about Jay-Z's professional life with the front of the building wrapped with his lyrics, a Jazz Grant-crafted mural in the building's atrium and six "zones" dedicated to the music icon's career and legacy. It presents thousands of archived objects, including original recording masters, never-before-seen photos, iconic stage wear, prestigious awards and recognitions, as well as videos and artifacts from every facet on JAY-Z's life. The exhibition follows library hours of operation MON–THURS 9AM–8PM, FRI–SAT 9AM–6PM and SUN 1PM–5PM. Find out more here.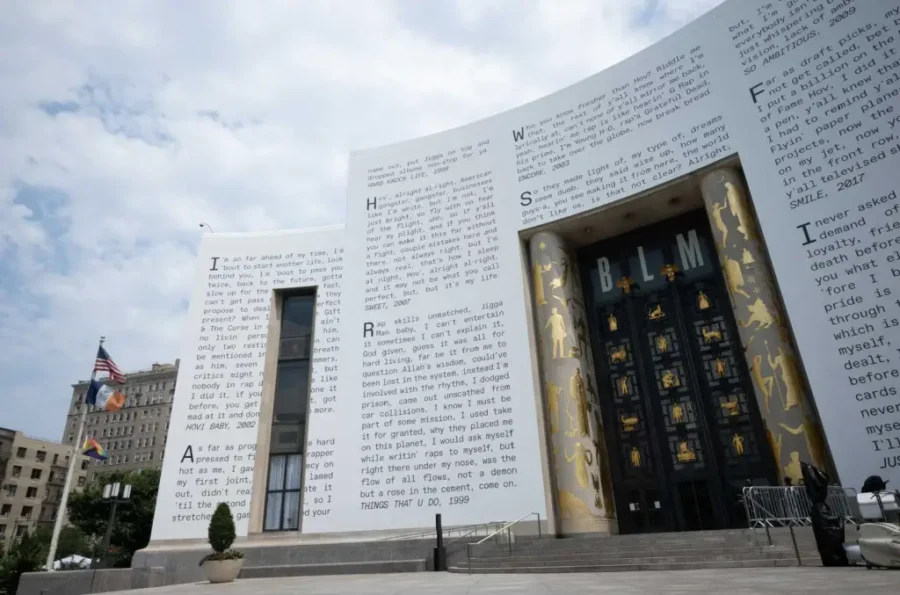 Kayaking | Pier 4 | Wednesdays, Thursdays, Saturdays & Sundays
Free family-friendly kayaking is offered throughout the summer on Wednesday and Thursday evenings, and Saturday and Sunday afternoons through September in Brooklyn Bridge Park. Find out more here.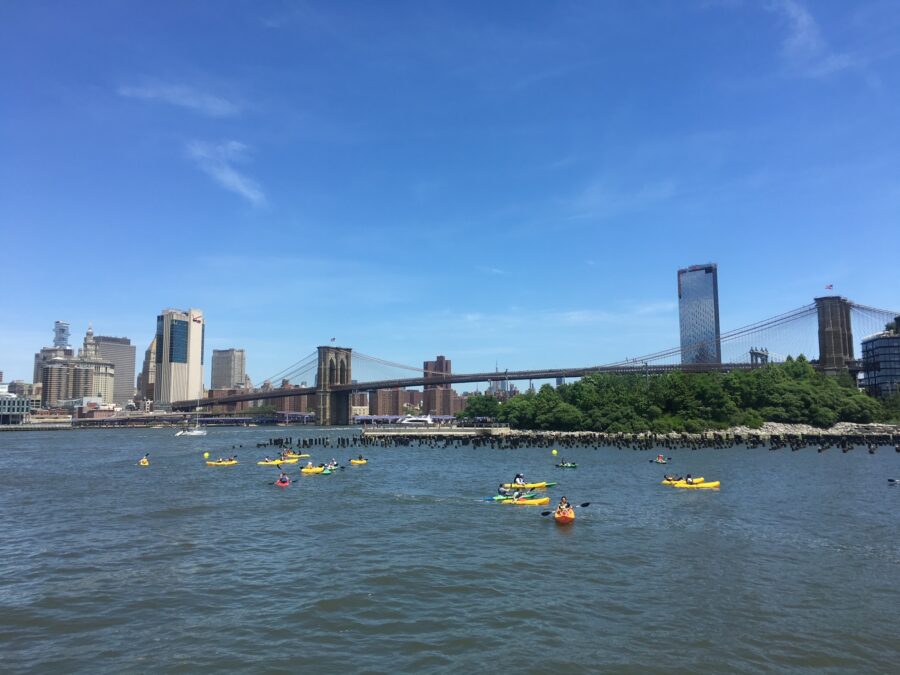 Waterfront Walks | Brooklyn Bridge Park | Sundays
Free waterfront walks through Brooklyn Bridge Park to learn about the history of the Brooklyn waterfront and the park's design.  All tours meet at Pier 1 entrance, weather permitting every Sunday at 10.30 am through October.