Free Holiday tree lighting events with Santa visits are coming up in various neighborhoods including Downtown Brooklyn, Boerum Hill, DUMBO, Fort Greene, Carroll Gardens and Park Slope.
Downtown Brooklyn Gets Lit | Albee Square | 11/21 – rain or shine
Get ready to kick off the holiday season in true Downtown Brooklyn style and flair! Free event at Albee Square with special guest performances by Brooklyn Ballet, Bond Street Theater, DJ Mike Doelo, a cappella group Frequency, and more! Enjoy free hot chocolate and more. Tuesday 11/21 from 4.45 to 6 pm.
5th Ave Tree Lighting | Park Slope | 11/25
Bubble dad, dance performance, letters to and photos with Santa, Touch-A-Truck and more on Saturday, November 25 from 4.30 to 5.30 pm5 to 6 pm at 4th Street Plaza.
Atlantic Avenue Tree Lighting | Boerum Hill | 11/28
The Annual Tree Lighting Ceremony will be officiated by New York City Council Member Lincoln Restler promptly at 6pm. Following the holiday greetings from elected officials, the charming Girl Scouts Brownie Troop 2518, second-grade girls from P.S. 261 Philip Livingston will count down to the lighting of the holiday tree. Attendees will then enjoy a live performance of classic holiday tunes. Tuesday, November 28 at 6pm at St. Cyril of Turov Belarusian Church, located at 401 Atlantic Avenue.
Seaport Holiday Tree lighting | Manhattan | 11/28
The Seaport Holiday Tree will be lit on Tuesday, November 28. There'll be live music, surprises, and the countdown to the tree lighting that marks the official start of the holidays. The fun begins at 5pm, with the Tree Lighting Ceremony from 6 to 7 pm and live performances.
Light up Brooklyn Commons | Downtown Brooklyn | 11/29
Celebrate the start of the holiday season on Wednesday, November 29 from 5 to 8pm, while enjoying a variety of festive outdoor activities at the Light Up Brooklyn Commons event, presented by Brookfield Properties. Attendees can explore an exhibition of exquisitely carved ice sculptures by Okamoto Studio, observe live ice carving, sample holiday sweet treats, and look on as Santa himself lights up the treasured Brooklyn Commons Christmas tree. This event is free and open to the public, and will take place in Brooklyn Commons Park, located outside of 100 Myrtle Ave in Downtown Brooklyn. More information here.
Fort Greene Park Holiday Tree Lighting | 12/8
Mark your calendars and join us for the 9th Annual Tree Lighting Ceremony in partnership with Myrtle Avenue Brooklyn Partnership. Meet us at Myrtle Ave and St Edwards Street entrance on Friday, December at 5 pm for a magical evening as we illuminate the park. Enjoy free hot chocolate and write letters to Santa while listening to festive songs!
DUMBO Holiday Tree Lighting | Archway & Pearl Street Triangle | 12/7
The Dumbo Improvement District is thrilled to sponsor the 17th Tree + Menorah Lighting. Holiday covers, performances by Dumbo's middle and elementary school students, sweet treats from neighborhood restaurants – and of course – Santa in a photobooth! Join them on Thursday, December 7 from 4 to 7 pm in the DUMBO Archway. Tree & Menorah will be lit at 5:30 pm sharp. Find out more here.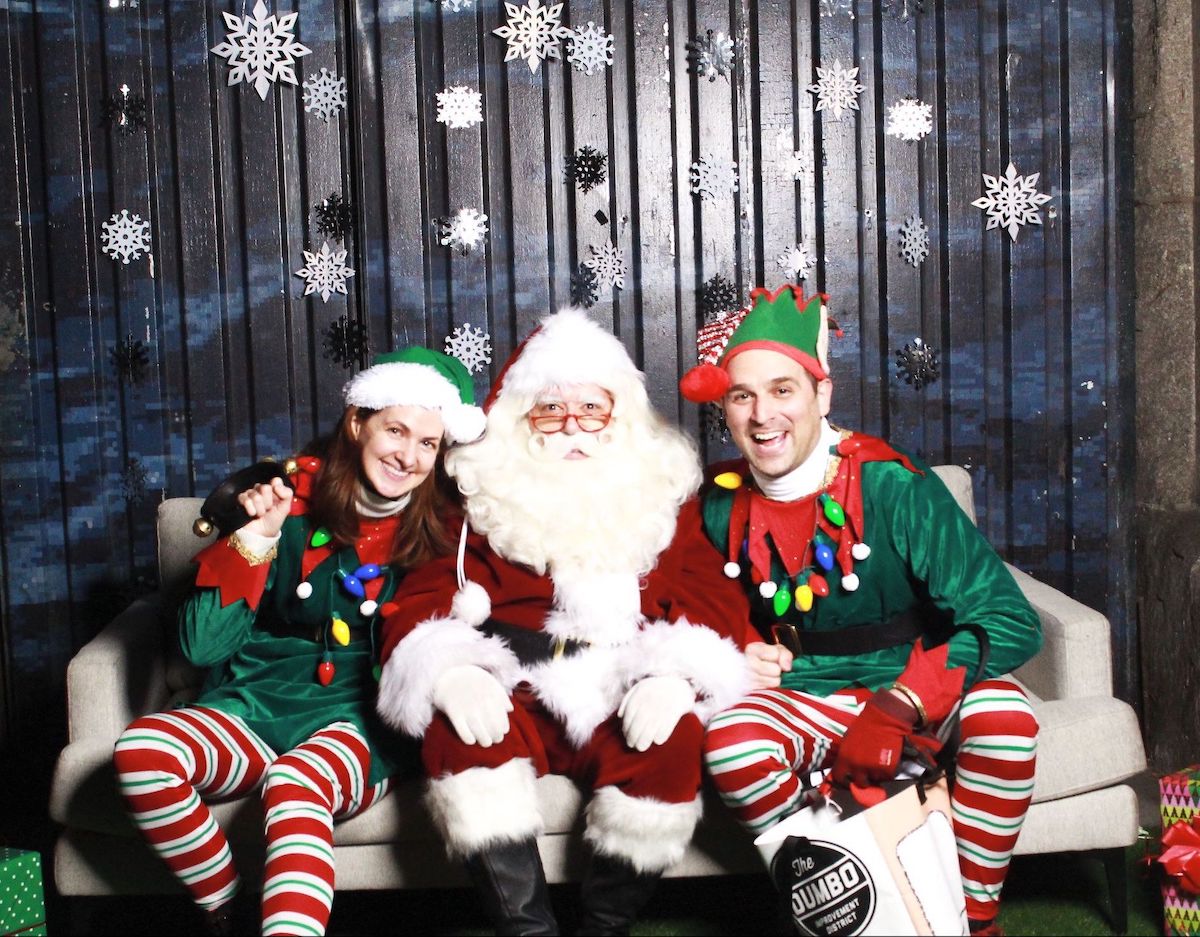 Carroll Park Holiday Tree Lighting | Carroll Gardens | 12/8
The annual holiday tree lighting at Carroll Park will take place on Friday, December 8 from 5 to 7 pm with the tree lighting at 6 pm. Music starting on the Court Street end of the park at 5 pm. Actual tree lighting (and Santa's arrival) at 6 pm. Refreshments and Santa encounters 6 to 7 pm at the park house on the Smith Street end of the park.
Montague Street Tree Lighting | Brooklyn Heights | 12/13
The Brooklyn Heights Garden Club's annual tree lighting will take place on Wednesday, December 13th at 5:30pm. Join us on the Promenade @ Montague Street for a tree lighting ceremony, including a visit from Santa and singing by the always wonderful Grace Chorale.