A new family club, new playground, new gymnastics center and new teen centers have recently opened up in our neighborhoods in Brooklyn.
Co-working & Indoor Playspace | DUMBO
Carnaby Club is a new family club at 247 Water Street in Vinegar Hill to connect, network and build community. With an atelier studio, fitness room, adult lounge and playarea with imaginative play, softplay and a large ballpit kids can play while parents get work some work done. Drop-in prices are $30 per family and best for ages 0 to 6 years old. Membership options coming soon. Mon-Fri: 10am – 6pm; Sat-Sun: 9am – 2pm.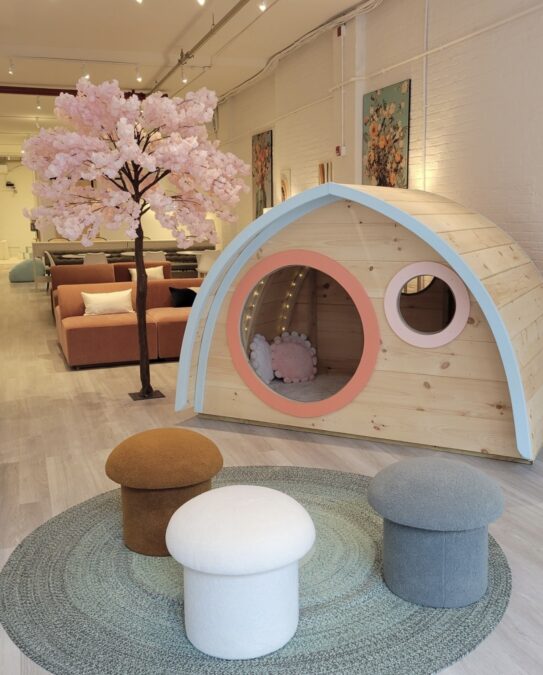 Teen Art Workshop Center | Brooklyn Heights
WHOOP DEE DOO has opened its very first brick and mortar programming space, located at 141 Bridge Park Drive at Pier 5 in Brooklyn Bridge Park. WHOOP DEE DOO has produced workshops and projects nationally for over 15 years, in nonprofits and museums all over the country. This unique new workshop series has young collaborators working with professional artists to design and produce a live variety show to be filmed and aired on public access television. They are offering three new workshop series for youth and teens ages 12-18 for Winter Break, Spring Break & Afterschool. Weekly workshops are $750, find out more here.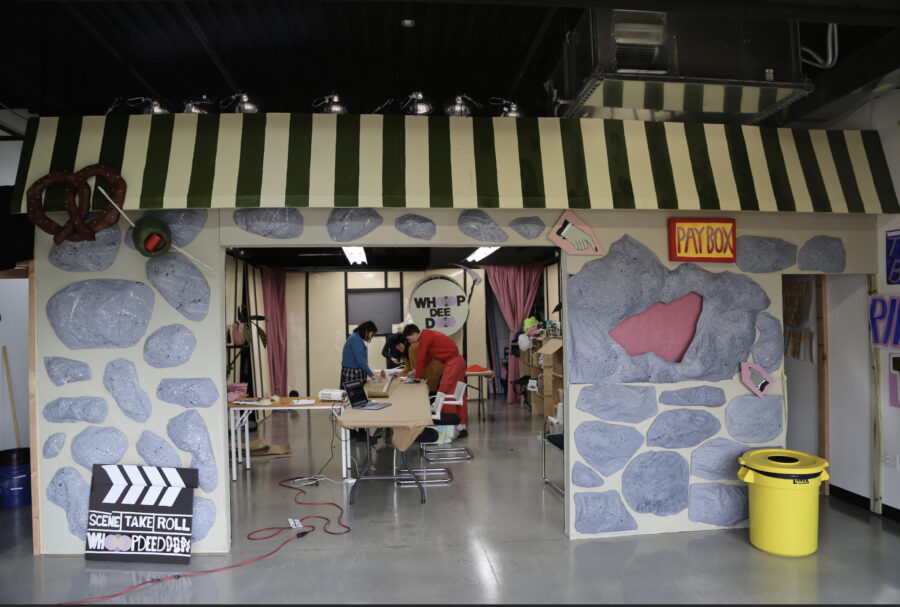 Gymnastics Center | Bed Stuy
Prospect Gymnastics located at 1230 Bedford Avenue in Bed Stuy is open and includes spring floors, trampolines, bars, and balance beams. This new community space will focus on helping kids gain confidence and learn skills in a fun and safe environment. Join them for a variety of classes including gymnastics, parkour, cheerleading, and yoga. Grand opening celebration on December 9, 2023, from 2 – 5 PM. More information here.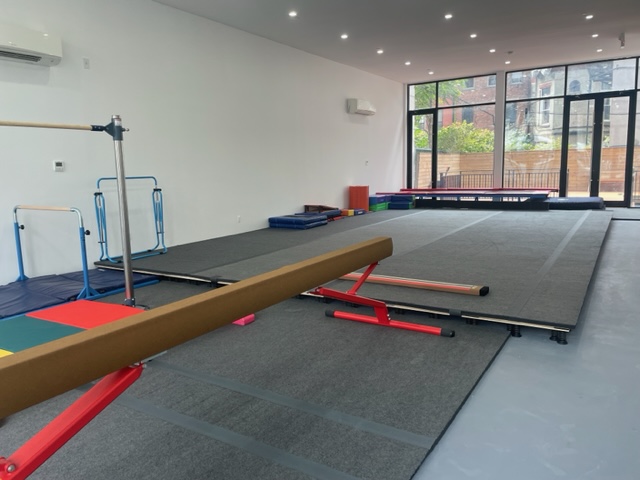 Plaza with Playground | Prospect Heights
The new 60,000-square-foot public plaza includes a children's playground, located next to 595 Dean Street's Towers alongside the public dog run. The outdoor green spaces feature a picnic grove, shaded woodland gardens, a fountain, water sprinklers in the summer and a lawn surrounded by walkways.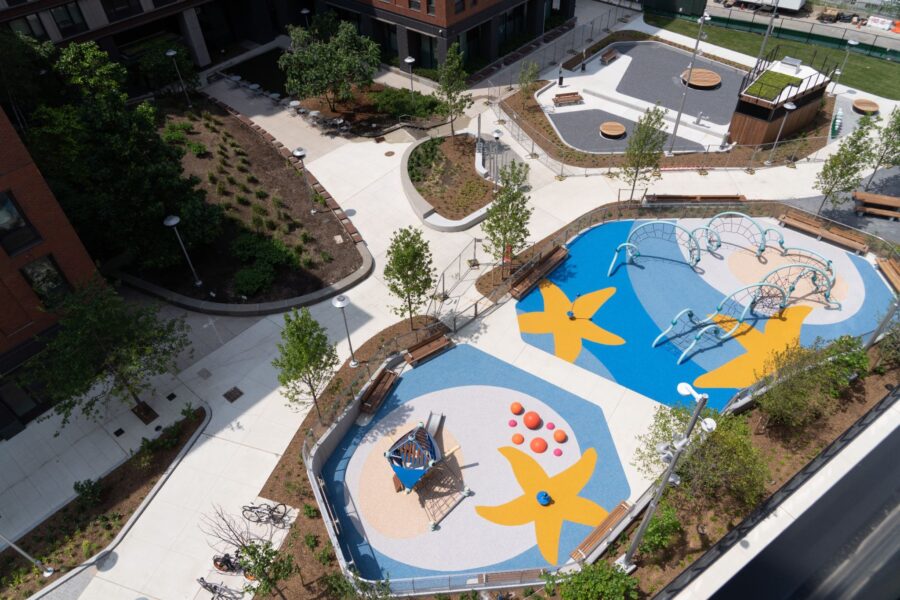 Teen Tech Center | DUMBO
A new Teen Tech Center at 1 John Street in a separate location opposite the Adams Street library is now open for teenagers ages 13 to 18. It is one of 5 Teen Tech Centers in Brooklyn. The space previously used as interim library and annex of the Brooklyn Children's Museum is designed as an interactive learning environment where teens can experiment with technology, get homework help, socialize with peers, meet professionals in the field of tech, and acquire skills for college and careers. The center features musical instruments including a drum set, 3D printer, sewing machine, video games, arts material and more. Find out more here.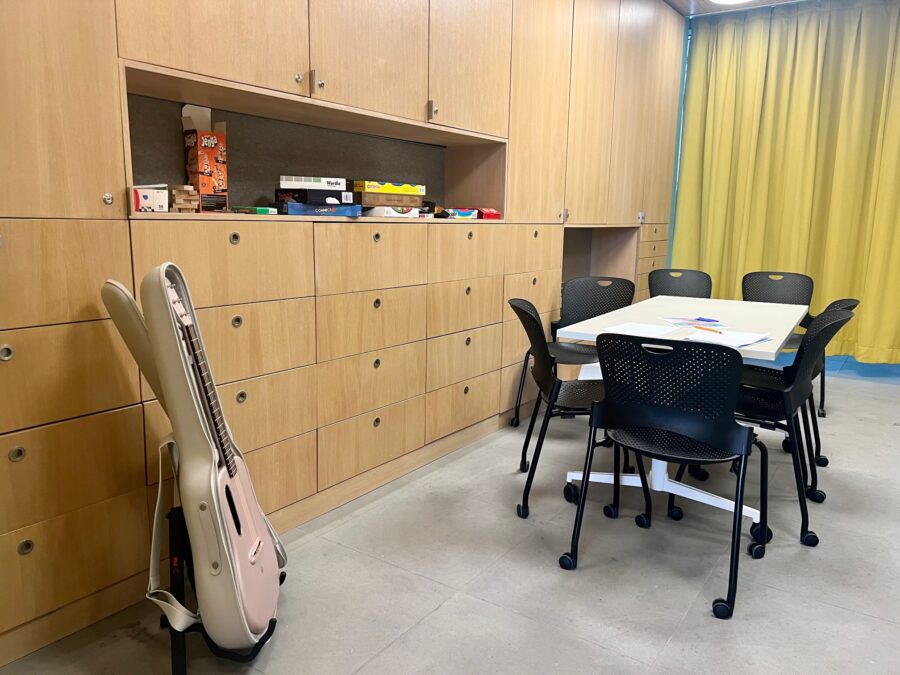 Co-working & Childcare Space | Columbia Street Waterfront
Elite Minds Montessori has opened up a co-working childcare space at 295 Columbia Street where parents can work at their office space while their baby ages 9 months-24 months enjoys the Montessori Infant/toddler classroom. They offer free coffee, WiFi, and a peaceful environment with kind staff. Mondays through Fridays from 9am to 4pm, 2hour, 3 hour and full day options available. Also a variety of classes for parents and children throughout the day. More information and registration here.