In partnership with Positive Vibrations Gallery and City Point we hosted two graffiti workshops for kids 8+ with various iconic graffiti artists. In March, artist, designer and traveler WANE ONE COD taught the basics of the original New York graffiti style from the subway era who started painting as a young teenager and today works with companies including Nike and Reebok. Each participant was given a subway map to customize with creativity, color and the artist's guidance.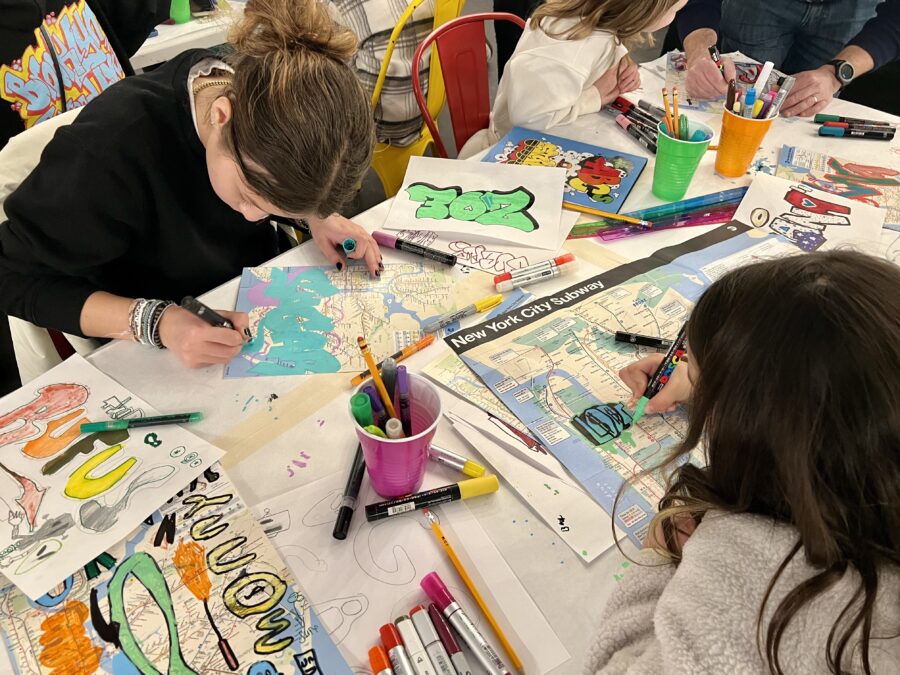 In January, we cooperated with Al Díaz whose friendship and collaboration with schoolmate Jean-Michel Basquiat on SAMO©), and the iconic hip-hop record, "Beat Bop" are noted in contemporary art history. A sought-after expert on New York City counterculture art, he speaks at universities and museums. His mixed media work is shown and collected internationally. In our workshop he shared the history of NYC Graffiti and taught a CREATE YOUR OWN GRAFFITI ALPHABET class.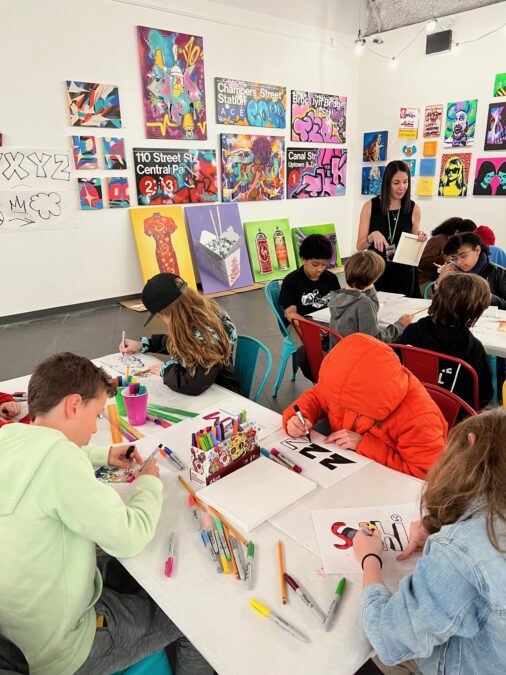 The gallerist duo Collect with Lulu and Silvertuna Studios, is a collective with over 20 years of experience in the New York art scene.  In December 2022, the collective launched a City Point Pop Up gallery, where it presents shows curated by partners Laura "Lulu" Reich and Koz.  The co-curators represent graffiti and contemporary artists, muralists, and pro skaters including Al Diaz, BG183, Cope2, Chris RWK, Easy, Eric Orr, Kit 18, Skeme, T-Kid, Wan Cod, Zimad, and many others.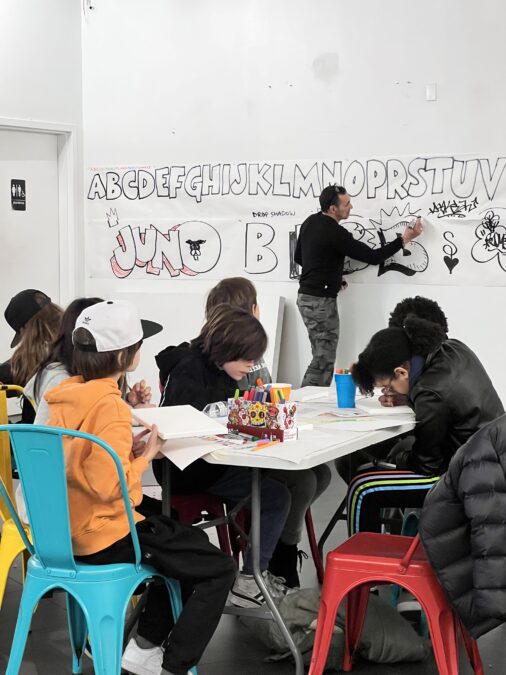 Stay tuned for future classes!