Council Member Lincoln Restler and other local officials held a Boerum Hill town hall meeting on January 23, sharing information about the demolition of the jail, traffic issues, and the rezoning of 280 Bergen Street, discussing challenges in the neighborhood like trash and safety and answering questions from Boerum Hill neighbors about community issues.
280 Bergen rezoning has been recently approved (one block on Bergen between Nevins and 3rd Avenue). Four new residential and mixed-use buildings will be built on this formerly industrial lot. One building will be senior housing and one will be truly affordable housing. Construction could begin in 25/26 but no timeline yet.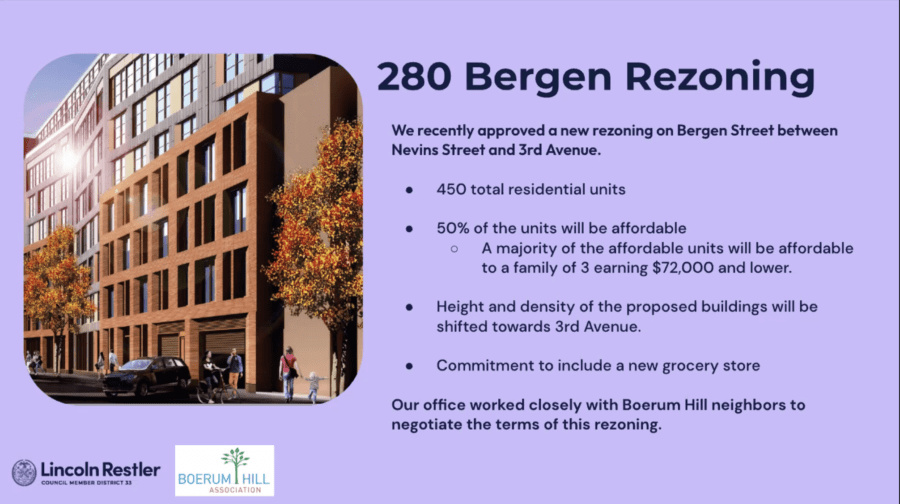 PS 38 is getting a new playground (to be completed early next school year) and PS 261 a part time librarian. A new 3K for All center will open in September, stay tuned for more insight on it.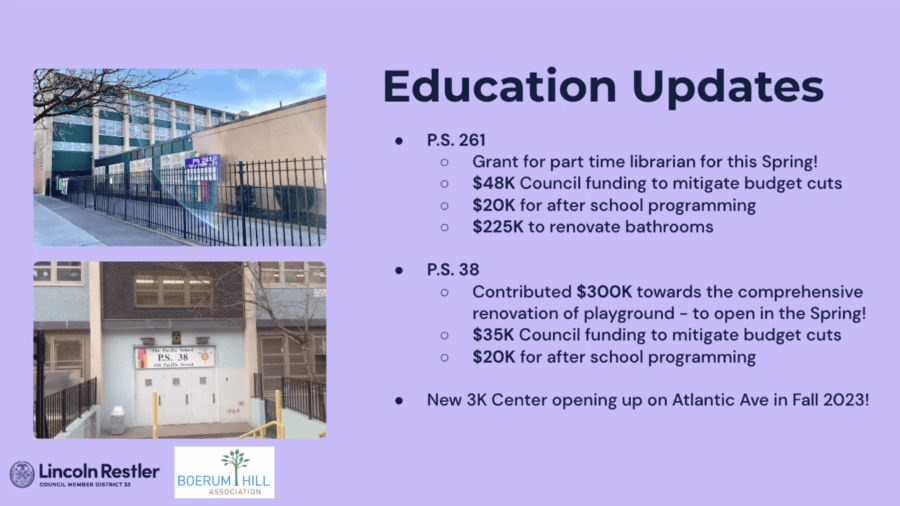 Transportation updates including traffic calming measurements and bus news! Residents and the council member shared thoughts on moving the B 65 from Bergen to Atlantic which might allow for more speed bumps and traffic calming measurements on Bergen Street but would make the walk for NYCHA residents to the bus stop longer. Also, Pacific Street between 3rd and 4th will be partially repaved.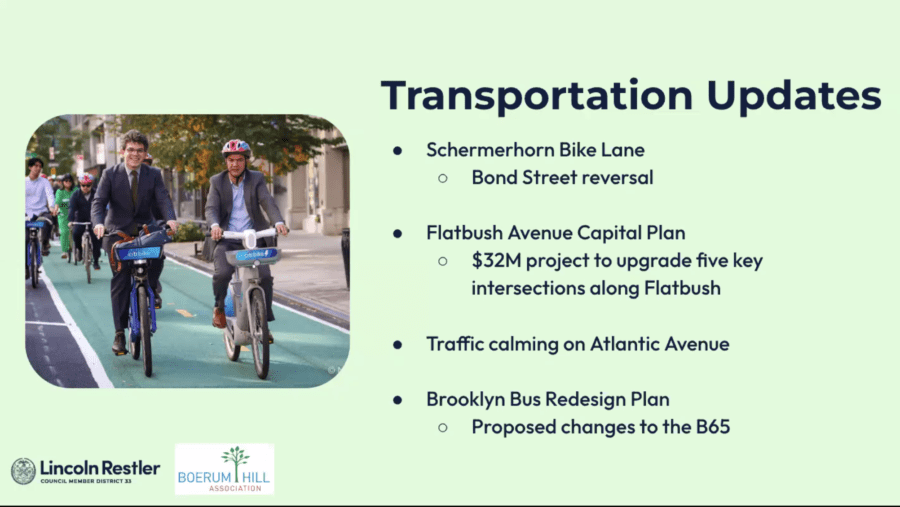 Dismantle work at the empty jail on Atlantic Avenue has started, hence pedestrians are being rerouted. Demolition will likely start in 2024 and a new jail design for the jail that will be built on that site will be presented in the second half of 2023.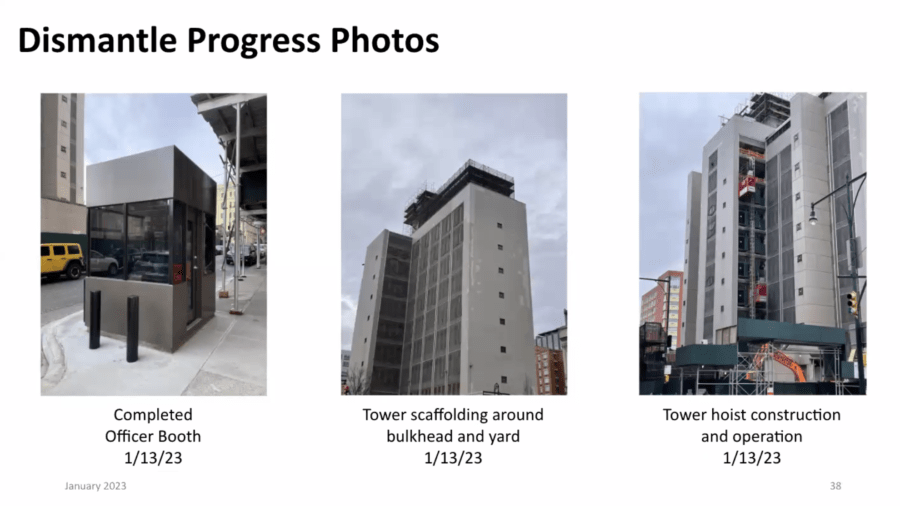 A Smith Street BID (Business Improvement District) formation is under way which would allow for daily cleaning of Smith Street, community events and other initiatives. Every building and business owner will be able to vote. Two public meetings will be held on March 25 at 9:30AM and April 19 at 6:00PM at Invisible Dog at 51 Bergen St. RSVP here.
The City Council district lines affecting Boerum Hill are changing next year which means parts of Boerum Hill be moved to District 39 Shahana Hanif