The Brooklyn Public Library has opened a temporary branch at 1 John Street in DUMBO on Tuesday, November 5th while the new branch at 135 Plymouth Street is under construction and scheduled to open in the fall of 2020.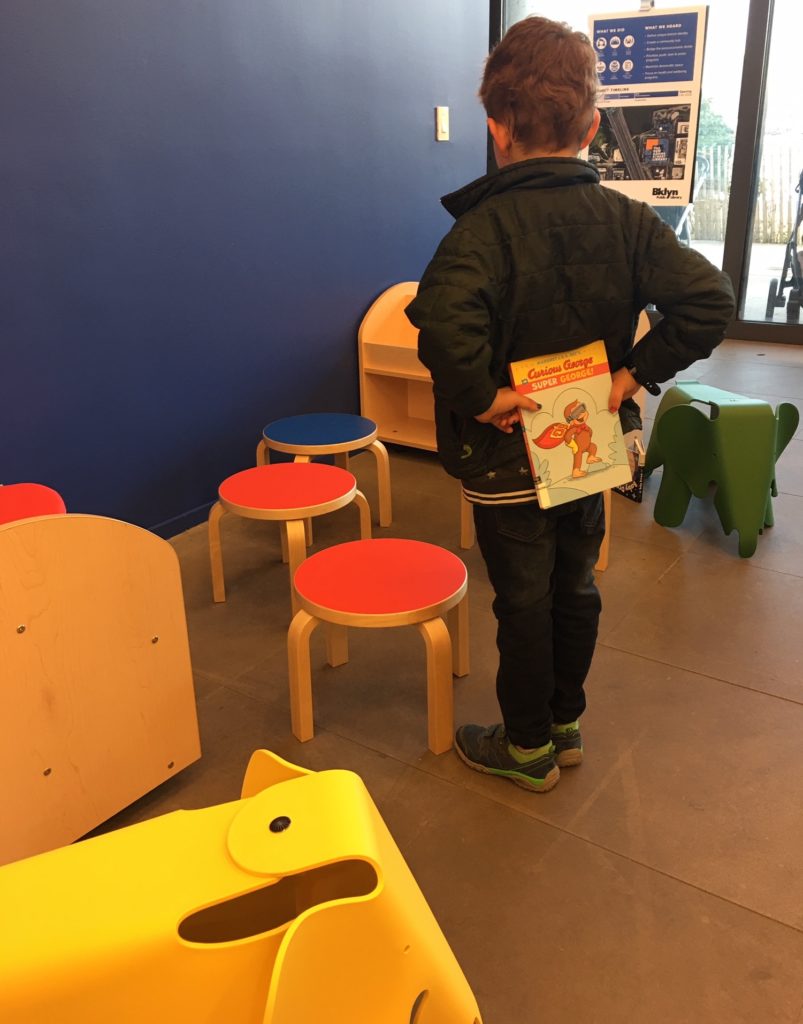 The 1,600 square-foot temporary annex will be open 4 days a week, Tuesdays and Thursdays from 2 to 8 pm and Wednesdays and Fridays from 10 am to 1 pm.
The following free programs for babies and toddlers will take place year-round:
Story Play Wednesdays at 10.30 am: Children ages 0 to 5 and their caregivers are invited to develop early literacy skills through play, songs, rhymes and stories. Begins 11/13.
Babies and Books Fridays at 11 am: Explore books, sing songs, learn fingerplays and play with other babies and caregivers, ideal for babies 0 to 18 months. Begins 11/8.
You can order in all books online and pick them up and return them at this location from the first day on. Order your books online here. There will also be a free laptop renting program for 2 hours during opening hours.
The space features two entrances, one from John Street and one from the park. The stroller-friendly entrance is the one in Brooklyn Bridge Park. Two restrooms, one of them with diaper changing station are open to the public.
Stop by the Open House on Saturday 11/9 from 2 to 4 pm with an afternoon reading!