The new park is already a neighborhood magnet, a seafood bar, Italian restaurant and bubble tea place are opening and you can now learn Italian or take Italian cooking classes in a new community center! Additionally, a new group wants to bring electric commuter trolleys to the historic DUMBO rail tracks.
The new park named after Dr. Susan Smith McKinney Steward located next to the F train entrance has become a draw for the neighborhood within weeks of being open! Young and old are working out, hanging, playing and connecting there. Remember, no dogs allowed in the park…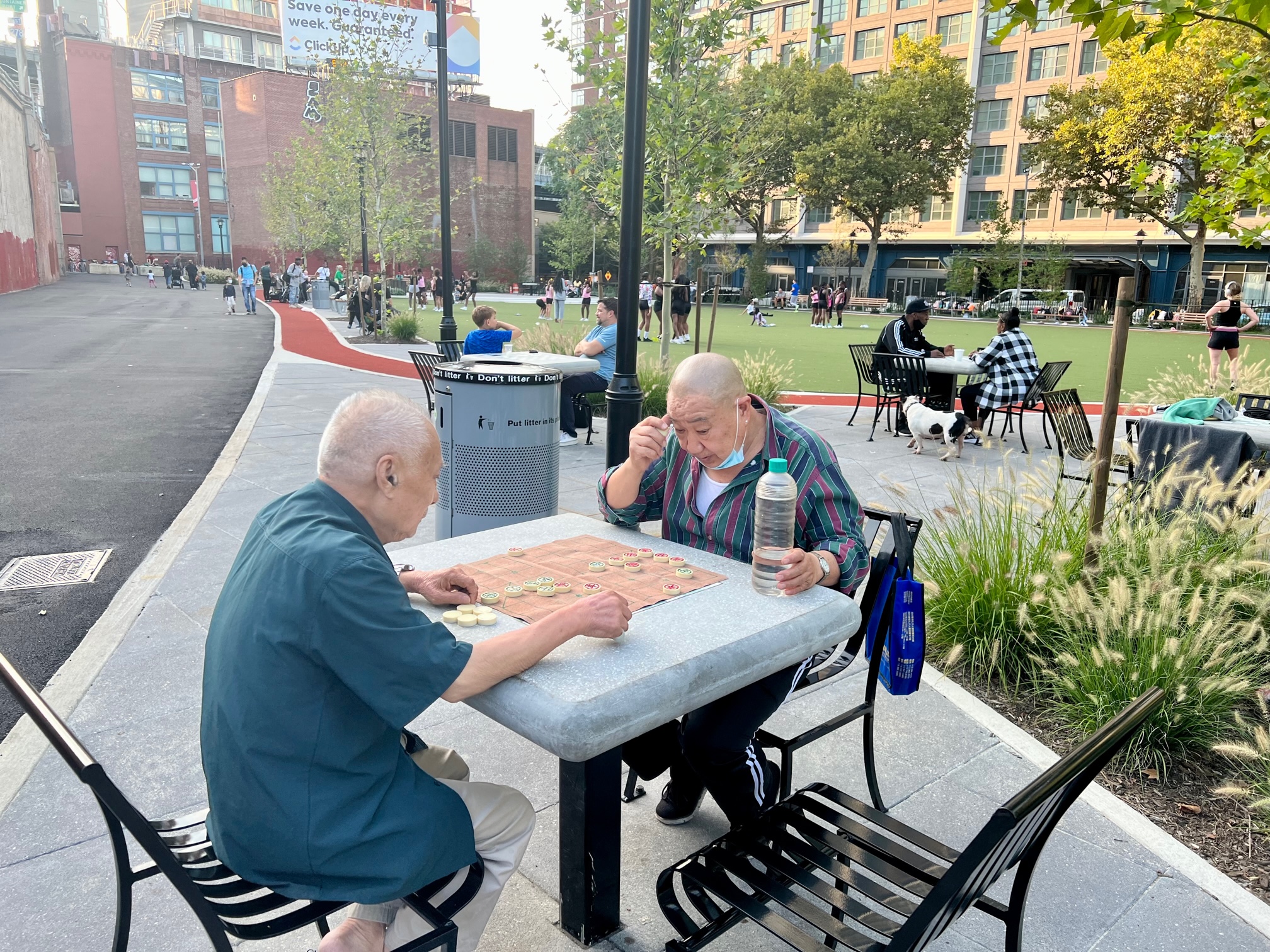 The Pearl Street Triangle has a new mural created by a DUMBO-based artist matching the umbrellas she designed for the neighborhood.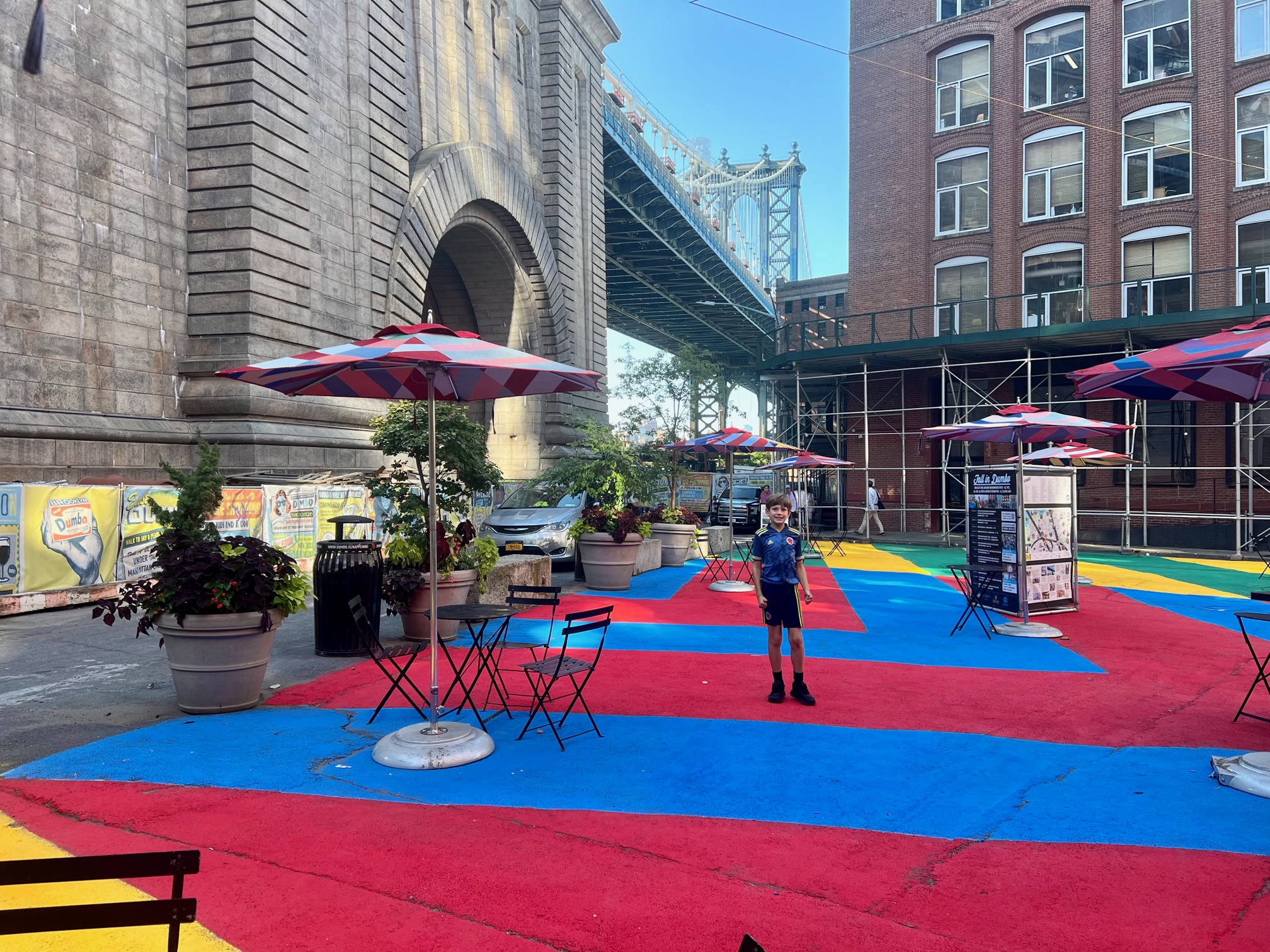 Lazy Sundaes, a New York-based bubble tea and dessert concept, is now open on Front Street in the Front & York building complex. They serve coffee, tea and different shaved ice drinks and are open daily from 12 to 6 pm during their soft opening period.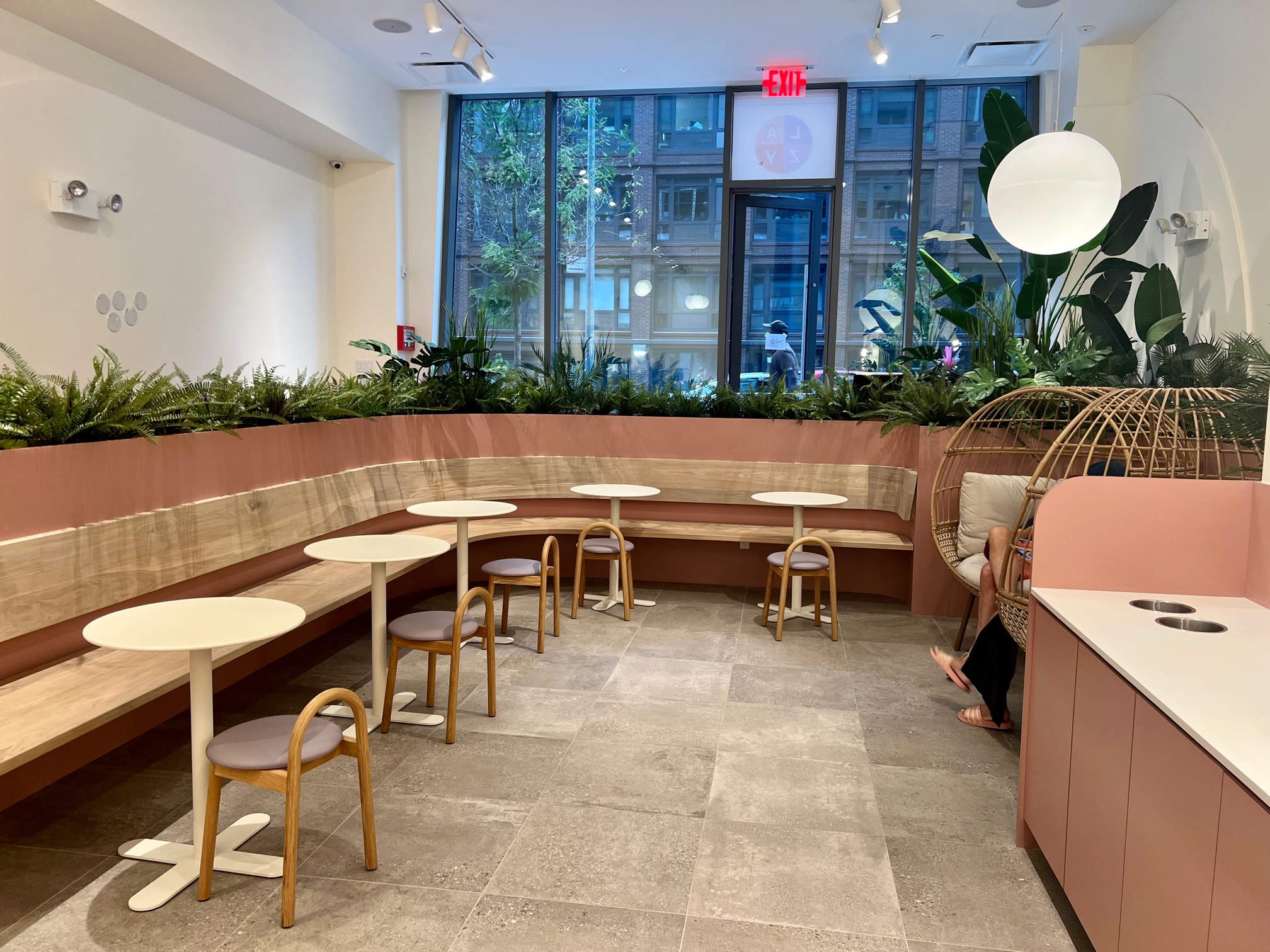 The team behind the nautical restaurant Pilot at Pier 6 is opening another waterfront bar located on the historic Fulton Ferry Landing within the next weeks. High Tide will offer a menu that includes a Lobster Roll, Scallop Ceviche and other New England-inspired seafood dishes and will be open from May to October weather permitting.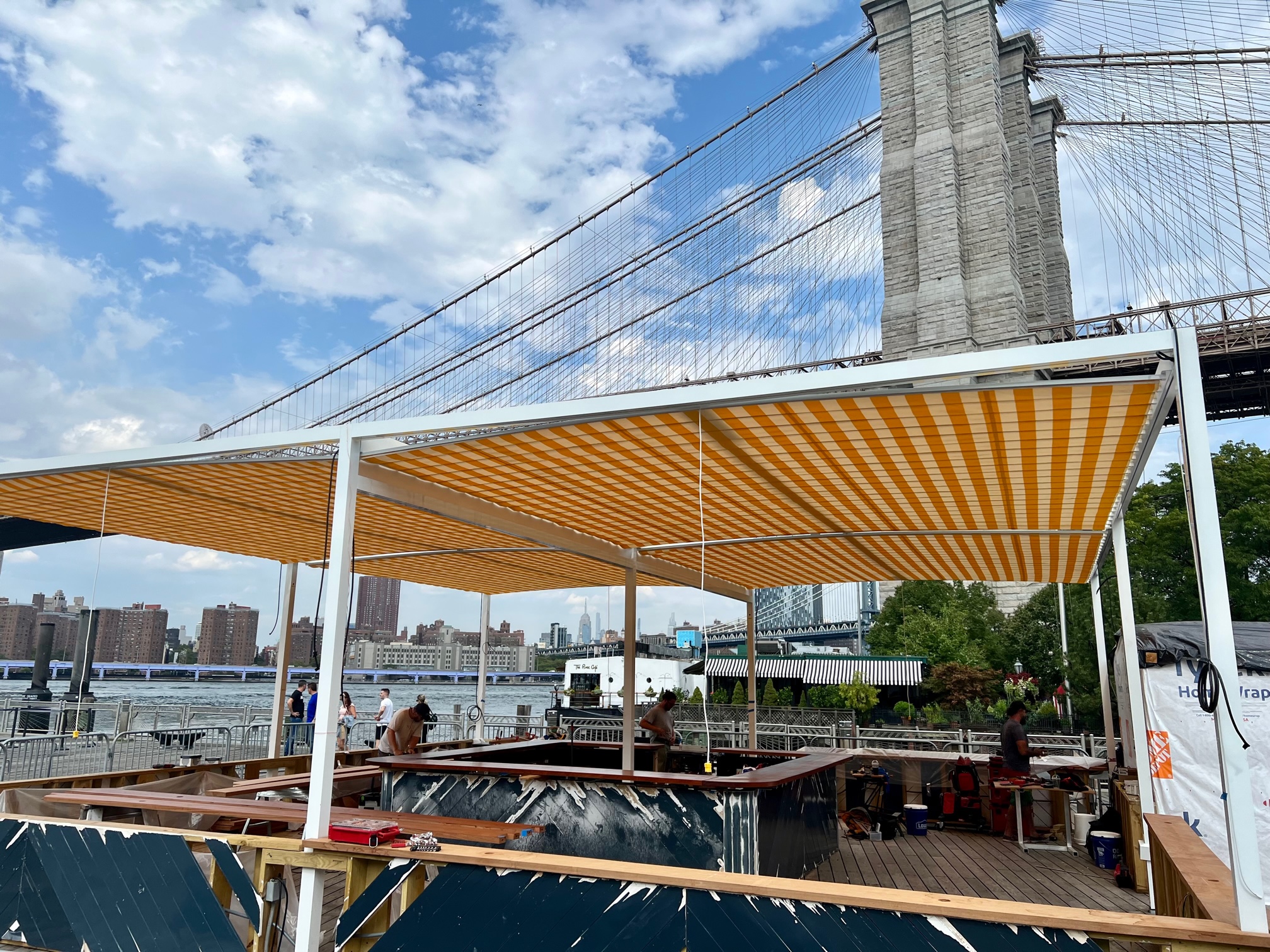 High-end supermarket Foragers on Front Street that closed during the pandemic will be turned into an Italian Restaurant called "Filomena". No timeline on the opening is available yet.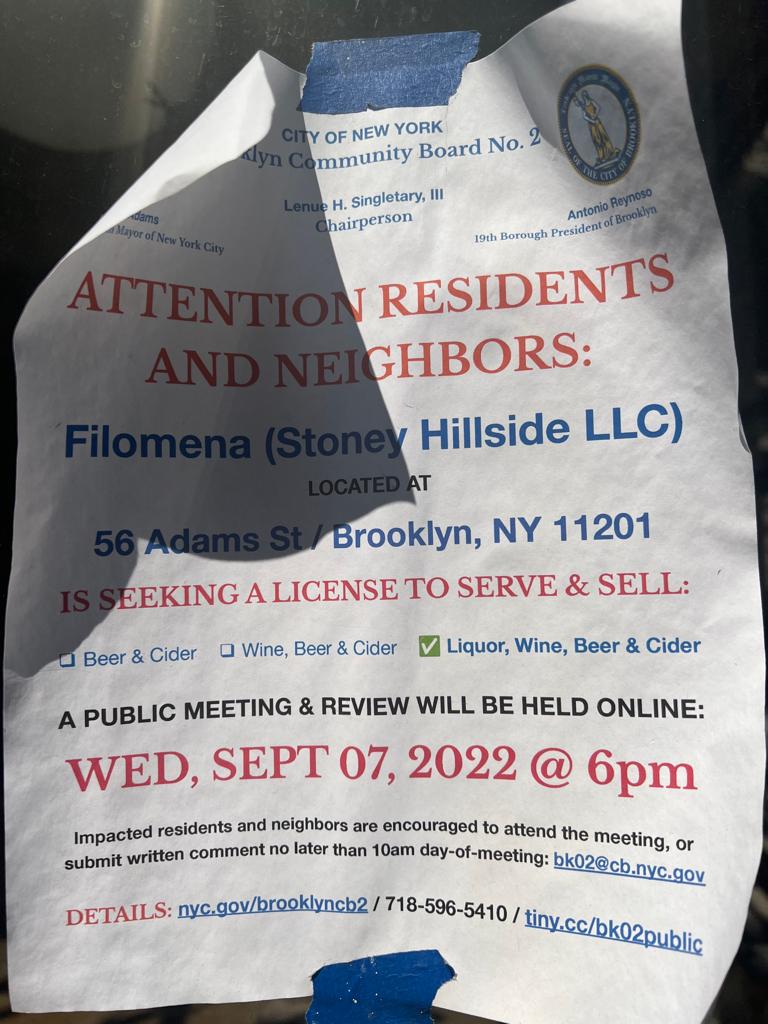 SpeakItaly NYC BROOKLYN is now open on York Street opposite the subway entrance. Italian language classes, mommy and me classes, Italian cooking classes and more for ages 0 to 16, check out their class schedule here.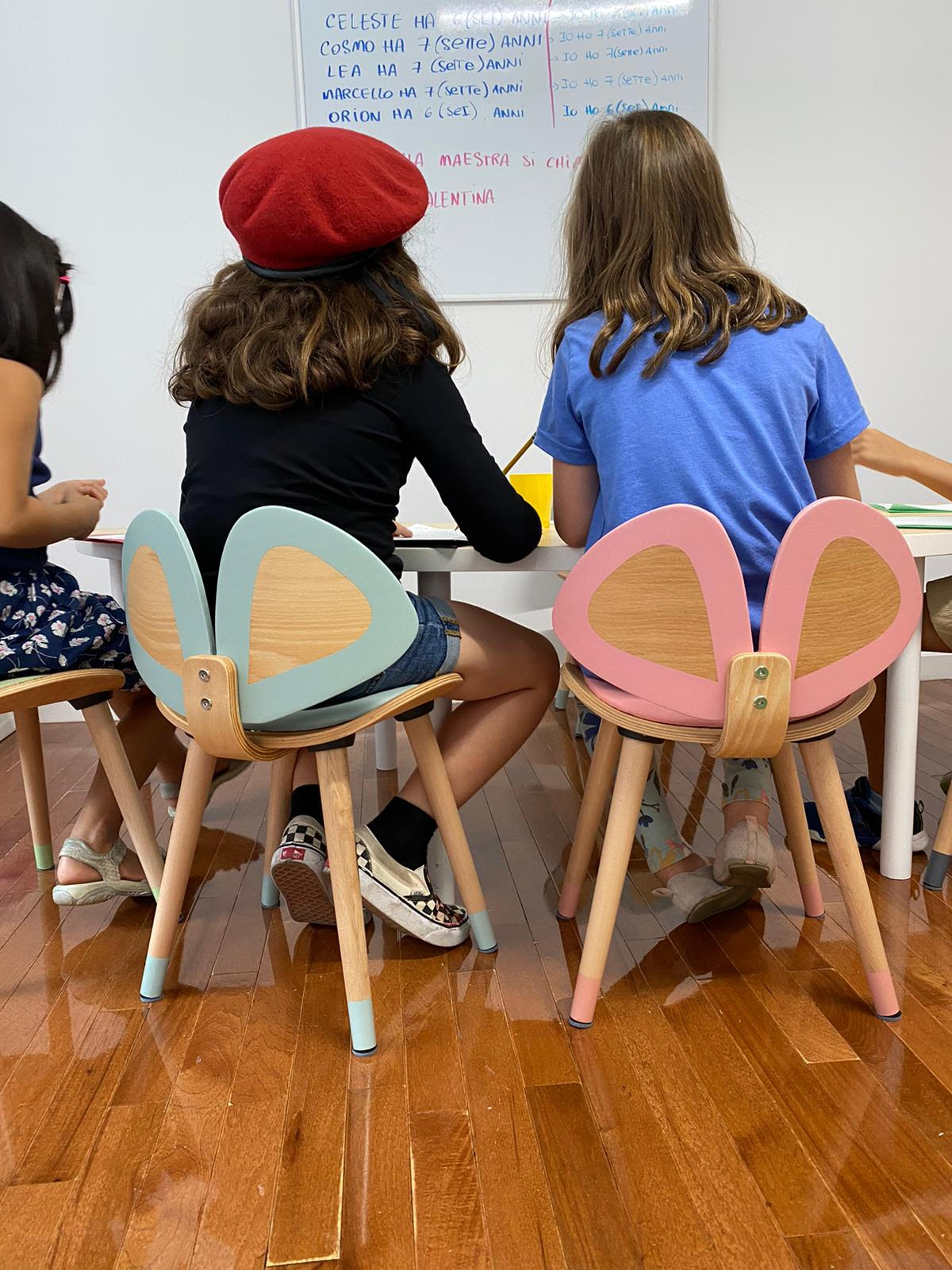 A new group has formed in Dumbo with the mission of bringing two electric-battery powered trolleys to the neighborhood's historic train lines. Friends of DUMBO Trolley Restoration wants the tracks to be brought back to functionality, saying on its website an electric public transit option would improve air quality, transportation options and exposure for local businesses in the area. Read more here.