Brooklyn Waldorf School, located at 11 Jefferson Avenue in Brooklyn, offers a cohesive, time-tested education for children ages Pre-K to eighth grade. At the Brooklyn Waldorf School, we believe that educating children means creating a nurturing and inspiring place for them to discover themselves and their potential. BWS was founded in Brooklyn in 2005 to create a culturally, financially and ethnically diverse school.
The school was located on St. Felix Street in Fort Greene until 2011, when it moved into its permanent home on Jefferson Avenue. The school is an associate member of the Association of Waldorf Schools of North America (AWSNA) and a full member of the Waldorf Early Childhood Association of North America (WECAN).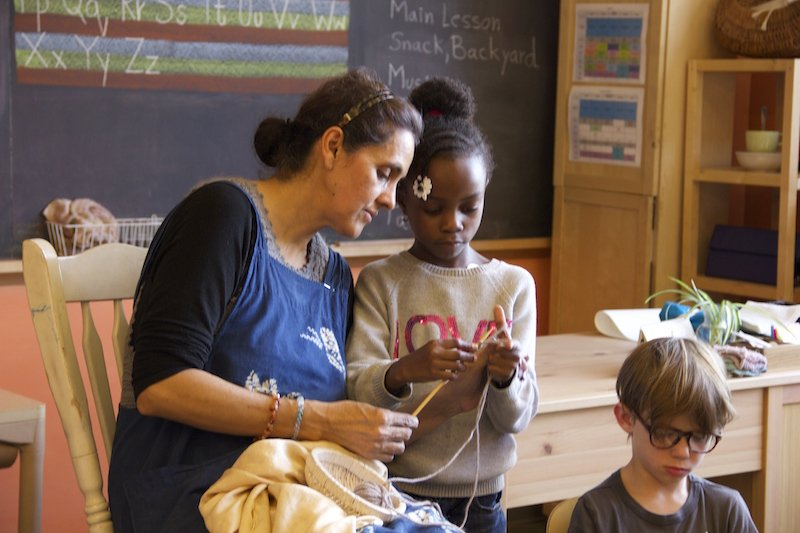 Waldorf schools offer a developmentally appropriate, experiential approach to education. They integrate the arts and academics for children from preschool through twelfth grade. Waldorf ® Education aims to inspire life-long learning in all students and to enable them to fully develop their unique capacities. Founded in the early 20th century, Waldorf Education is based on the insights, teachings and principles of education outlined by the world renowned anthroposophist, artist, and scientist, Rudolf Steiner. The Waldorf curriculum is broad, cohesive and comprehensive. Rudolf Steiner stressed to teachers that the best way to provide meaningful support for the child is to comprehend these phases fully and to bring "age appropriate" content that nourishes healthy growth for the Waldorf student. Science, music, dance and theater, writing, literature, legends and myths are not simply subjects to be read about and tested. They are experienced. Through these experiences, Waldorf students cultivate their intellectual, emotional, physical and spiritual capacities and academic skills to be individuals certain of their paths and to be of service to the world.
Questions? Please feel free to email or call Christina Pantazis-Blades, Admissions Director: christina@brooklynwaldorf.org, 718-783-3270 x 231. To learn more about Brooklyn Waldorf School, please feel free to visit our website. To schedule a tour or attend an Open House, visit our Admissions page.