Our annual Halloween guide for familes in Brooklyn Heights, DUMBO, Downtown Brooklyn, Fort Greene, Park Slope and BoCoCa is out featuring 20 free and spooky events. The Halloween Guide 2018 is powered by Building Bridges – Leading preschool for ages 2 to 5 at Cadman Plaza – and Court Street Smiles, Brooklyn's new family dentistry providing dental treatment for every member of the family.
Harvest Hang @ Brooklyn Navy Yard Saturday 10/20: Join the Brooklyn Navy Yard for a fun afternoon of pumpkin picking, face-painting, costume-making, and more! Yard-based businesses in the fields of costume design, fabrication, design, and entertainment will transform the BLDG 92 forecourt into a harvest takeover that is perfect for visitors of all ages! Delicious treats will be provided by local businesses, so come ready to have fun, create, and snack the afternoon away! Saturday October 20th from 12 to 3 pm. Free tickets here.
Harvest Festival @ Brooklyn Bridge Park Saturday 10/20: Face painting, spin art, live animal demonstrations, pumpkin decorating, square dance, story time, badminton, spike ball, and much more at this year's Harvest Festival! Event will take place on Saturday, October 20th from 11 am to 2 pm at Pier 6.
Ghouls & Gourds @ Brooklyn Botanic Garden 10/27: Stilt dancing insanity! caterpillar feedings! Rutabaga Skee-ball! Brooklyn's wackiest costume parade! Gates open at 10 a.m., festival begins at 12 noon. Last admission is at 5:30 p.m. on Saturday 10/27. Because rain is predicted, activities will take place indoors. Free for children under 12.
Kids' Halloween Parade & Trick-or-Treat @ Industry City 10/27: Two Halloween parades: 11.30 am parade from Beyond to Industry City, 2.30 pm parade from Industry City to Beyond. Activities at Industry City from 12 to 2 pm include Rock and Roll Playhouse Halloween edition, arts & crafts, face painting and trick-or-treat at their food mall on Saturday 10/27.
Pumpkin Carving @ Brooklyn Roasting Company DUMBO 10/27: Come to Brooklyn Roasting Company on Jay Street in DUMBO on Saturday 10/27 from 12 to 4 pm for community pumpkin carving. Kids and grown-ups are invited to carve, free hot chocolate for all.
Halloween Events @ Prospect Park 10/27: Halloween Haunted Walk + Fair @ Nethermead, 12–3 pm on Saturday 10/27. Deep in the Park lies Lookout Hill, the highest point in Prospect Park and home of the Prospect Park Alliance's Annual Halloween Haunted Walk. Ghouls and goblins lurk behind the trees, ready to provide a silly scare! An adult should accompany young children. After some chills and thrills at the Haunted Walk, enjoy more Halloween fun at their fair. Rain or shine.
Bklyn Boo @ Citypoint Brooklyn 10/27: Following the annual Prospect Park Halloween, the hoots and howls continue at Citypoint in Downtown Brooklyn with boo-gie down music and loads of spooky activities for ghouls and goblins to enjoy at this after party on Saturday, 10/27 from 2 to 5 pm.
Halloween Festival @ Fort Greene Park 10/28: The annual Halloween Festival in Fort Greene Park features rides, face-painting, Halloween crafts, games, giveaways, live music, a pumpkin patch, train rides and more! Sunday, October 28  from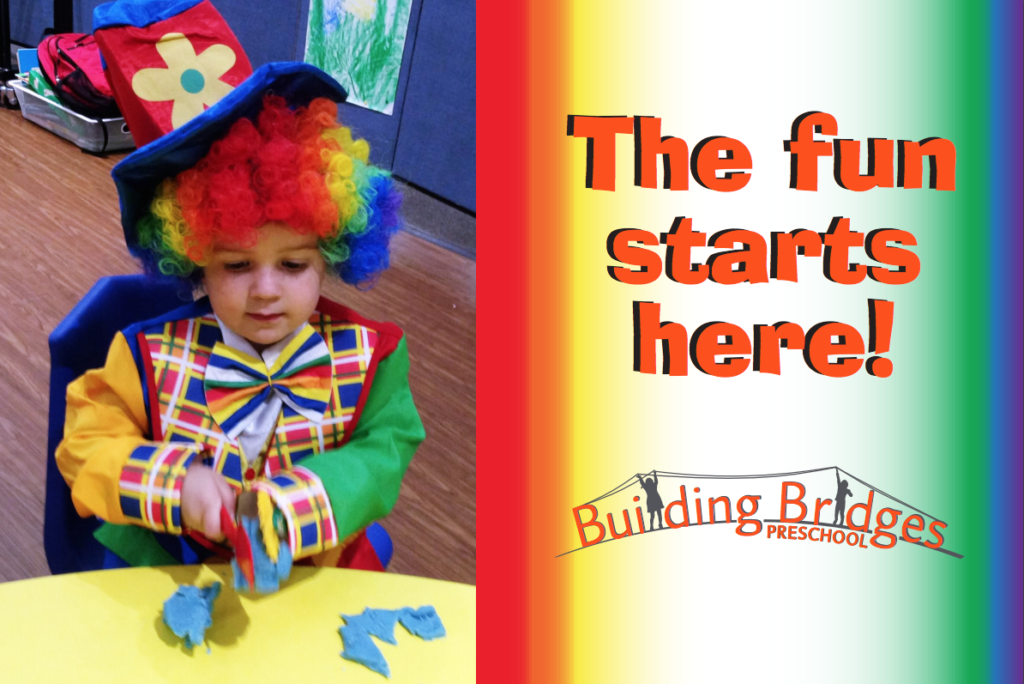 Halloween Parade @ Pierrepont Playground 10/28: Back sale and playground fun to follow the parade at the Pierrepont playground in Brooklyn Heights on Sunday 10/28 starting at 10.30 am.
Trick-or-Treating & Pumpkin Patch @ Governors Island 10/28: The pumpkin patch will be open in Nolan Park the last 2 weekends of October. Children are invited to come in costume on Sunday, 10/28 from 1 to 3 pm for free trick-or-treating. Ferry service to Governors Island is available from Pier 6 and Pier 1 in Brooklyn.
Court Street Spectacular @ Atlantic Ave to Joralemon Street 10/28: Court Street Spectacular Street Fair between Atlantic Ave and Joralemon Street on Sunday, October 28th from 11 am to 6 pm. Shopping, food and rides…
Halloween Parade @ Thomas Greene Playground Gowanus 10/30: The annual Halloween parade with costume contest and pumpkin painting will take place on Tuesday 10/30 from 5 to 7 pm at the Thomas Greene Playground on 3rd Ave and Douglass.
Bklyn Boo @ Albee Square 10/31: Come and haunt Albee Square in Downtown Brooklyn for some spooky fun, balloon ghouls, monster tunes, a photo booth and more on Wednesday 10/31 starting at 3 pm.
Cobble Hill Halloween Parade @ Cobble Hill Park 10/31: The Annual Cobble Hill Halloween Parade takes place on Halloween (Wednesday, October 31st) from 4 to 5 pm. Led by a musician or two, the parade winds its way around the park, with plenty of prime opportunities for trick-or-treating nearby in the Cobble Hill Historic District when it's all over. The crowd gathers at the Clinton Street entrance to Cobble Hill Park and then winds its way through the park down Congress, onto Henry past the Cobble Hill Health Center and up Warren to Clinton Street.
Garden Place Trick-or-Treating @ Brooklyn Heights 10/31: Kids start trick-or-treating around 4 pm on Tuesday, October 31st on Garden Place in Brooklyn Heights. The gathering runs all afternoon until dawn when everybody runs out of candy.
Halloween Parade @ Park Slope 10/31: Annual Park Slope Civic Council Halloween Parade on Wednesday, October 31 kicking off from 14th Street and 7th Avenue at 6:30 pm. The parade will head north on 7th Avenue, turn left on 3rd Street and end in J.J. Byrne Playground at the Old Stone House. Also, hit the Old Stone House for activities throughout the afternoon.
BAMBoo Halloween Celebration @ BAM 10/31: BAM's annual free outdoor Halloween celebration features treats, carnival games, costume contest and more. Family-friendly music and mischief kicks off at 4pm! Peter Jay Sharp Building at 30 Lafayette Avenue on Wednesday, October 31st from 4 to 7 pm. Once it wraps up at 7pm, head 10 blocks east to Clinton Avenue to trick-or-treat door-to-door.
DUMBOween at SPARK and Celestine @ DUMBO 10/31: Halloween has come to SPARK by Brooklyn Children's Museum! Get out your costume and join them for a dance party complete with music, holiday-themed games and hot cider at Celestine! Have your picture taken with your tot in front of their festive holiday backdrop, play freeze tag and make Halloween art projects. Drop by Celestine's terrace for Halloween crafts and photo opportunities. Wednesday, October 31 from 11:30am to 5:00pm. Free RSVP.
DUMBOween @ DUMBO 10/31:  Annual March to the Arch and Trick-or-Treating in DUMBO on Wednesday, 10/31 followed by crafts, live music and candy in the Archway!
4:30 pm: Annual March to the Arch meet at Brooklyn Roasting Company
Story of the Jack-O-Lantern, then parade with live music through DUMBO's streets en route to the Archway under the Manhattan Bridge.
5 – 7 pm: Archway Kids party in the Archway Under The Manhattan Bridge
Brass + puppets performance the Funkrust Brass Band. 

Hands-on arts & crafts with Creatively Wild Art Studio. Photobooth 

and lots and lots of candy!
4-7 pm: Trick-or-Treating DUMBO neighborhood wide! 

Grab your pumpkin bucket: the DUMBO BID sponsors storefront trick-or-treating for the little ones from 4-7pm. 40+ businesses will be giving out candy to costumed DUMBOnians. Look for the pumpkin sign in the window of participating businesses.
Halloween Bash @ Brooklyn Roasting Company DUMBO 10/31: Come to Brooklyn Roasting Company on Jay Street in DUMBO on Wednesday 10/31 from 7 to 11 pm for its annual Halloween Bash with free drinks.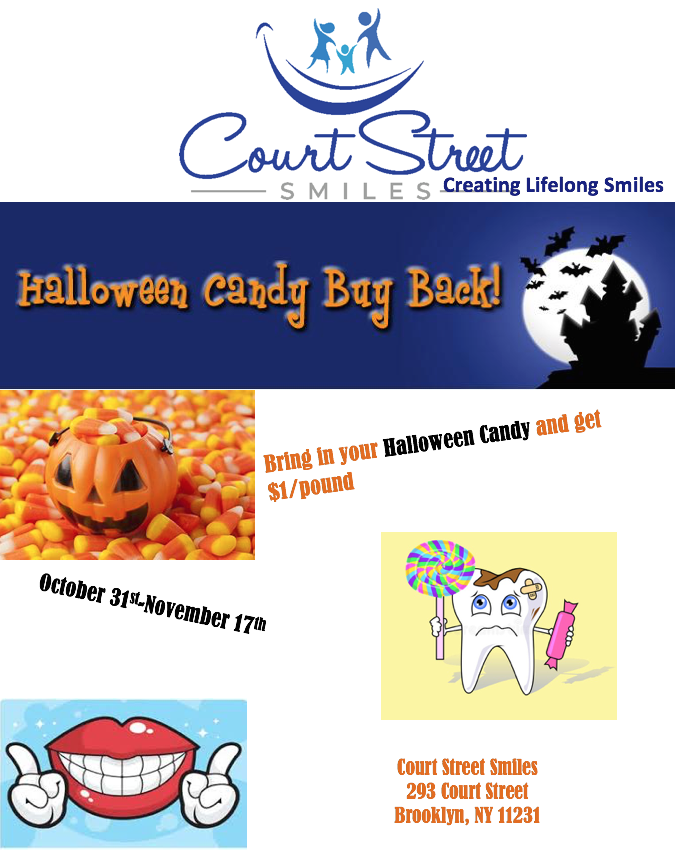 Do you want all Brooklyn parenting news in your inbox? Sign-up for our weekly newsletter now!