Indoor storytime, flower crown workshop, Marathon cheering and a sneaker design workshop for kids coming up this week in Brooklyn.
Storytime | Jane's Carousel | Thursday 11/2
Join Adam's Street Library staff at Jane's Carosuel for Storytime's in October and November! They will be singing songs, learning rhymes and reading books together. Storytime will take place before the carousel is open from 10:15-10:45AM on Thursday for ages 0 – 5.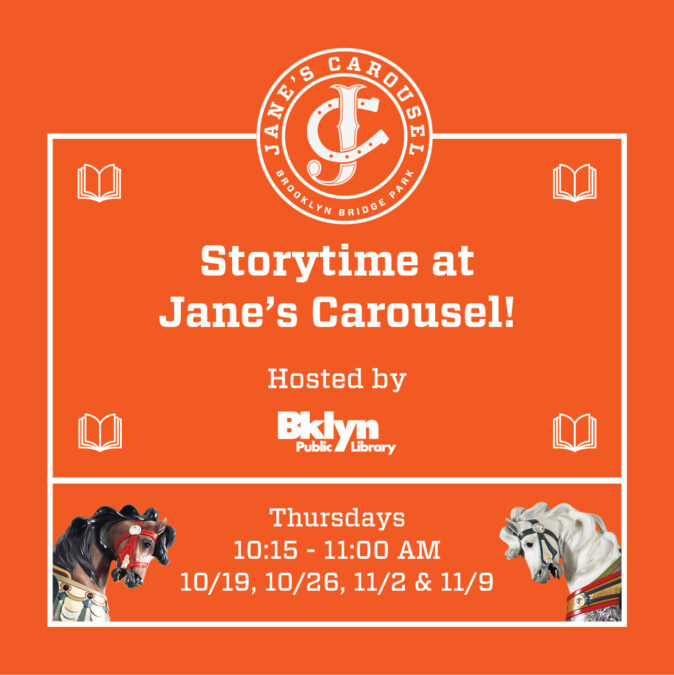 Storytime | Cobble Hill | Saturday 11/4
Weekly free storytime at Barnes and Noble on Atlantic Avenue Saturdays at 11 am. Free and fun for ages up to 7. Details here.
Ice skating | Prospect Park | Saturday 11/4
Lakeside Rink is opening on November 4th, for the Winter Ice Skating Season on their covered rink. Please note that session times are for the covered rink only, and ticketing is walk-up only.
Flower crown workshop | Cobble Hill | Sunday 11/5
Free flower crown workshop at Edelweiss Floral Atelier at 164 Court Street in Cobble Hill on Sunday, November 5 at 2 pm. Best for ages 3 and up, just show up no need to RSVP!
Sneaker Design & Stortytelling Workshop for Tweens & Teens | DUMBO | 11/5
Learn about sneaker sketching, color design, storytelling & marketing! The SOLEcial Studies CommUNITY Academy (SSCA) is new to Dumbo and to celebrate their opening, SSCA and Brooklyn Bridge Parents are hosting a creative sneaker workshop where young people can learn the basics of sneaker design and the storytelling that drives the 100 billion dollar global sneaker industry. Materials will be provided. Sunday 11/5 – 1 to 2:30 pm (ages 11 to 15). Tickets $55 per attendee, RSVP here.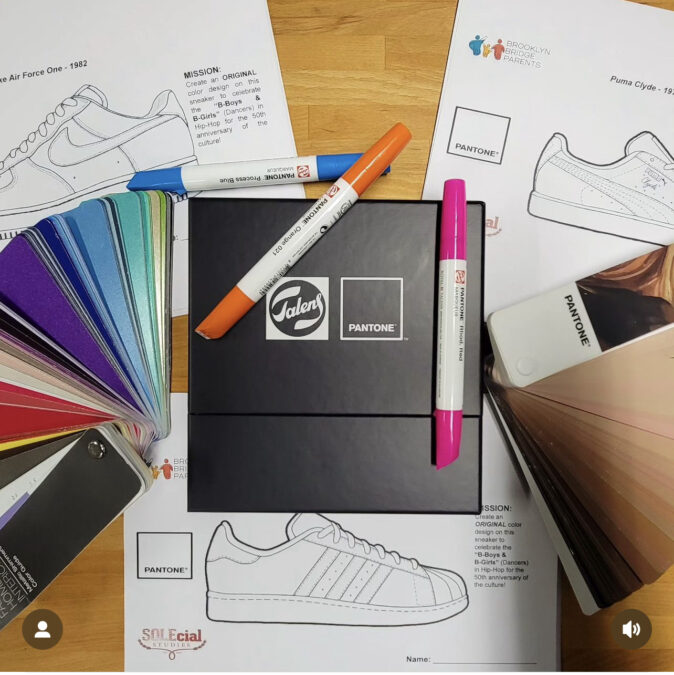 NYC Marathon Cheering Station | Downtown Brooklyn | 11/5
Join at Mile 8 of the NYC Marathon to cheer on the fearless runners taking on the 26.2-mile challenge, with music and treats! Downtown Brooklyn cowbells will be provided for even more enthusiastic encouragement. 9.30 am to 1.30 pm at the Plaza at 300 Ashland in Downtown Brooklyn.
Free virtual middle school info session with public, charter and private schools | 11/6
In this online middle school info session for all parents with current 5th Graders, Brooklyn Bridge Parents will present an overview of the different middle school options in Brooklyn and beyond including public, Charter and private schools. Afterwards, 10+ public, charter and independent middle schools will present their programs, academics, languages, overall school experience, admissions details, and more. The free event will take place via Zoom on Monday, November 6 at 7 pm. RSVP here.