Avery Hall Investments has commenced leasing at One Boerum Place, an extraordinary new development featuring rental residences that pair condominium-level finishes, spacious floor plans, and cinematic views with unrivaled indoor and outdoor amenities. The one to four-bedroom residences were exquisitely designed by Gachot Studios with an array of custom details and materials that create an integral sense of place. The vast majority of the rentals are three and four-bedroom homes beginning at $9,185 net effective for a 1,200 sqft three-bedroom and $14,300 net effective a month for a roughly 1,800+ sqft four-bedroom. All residences at One Boerum Place are bathed in natural light with unbelievable views and nearly half of the market-rate residences feature private outdoor space.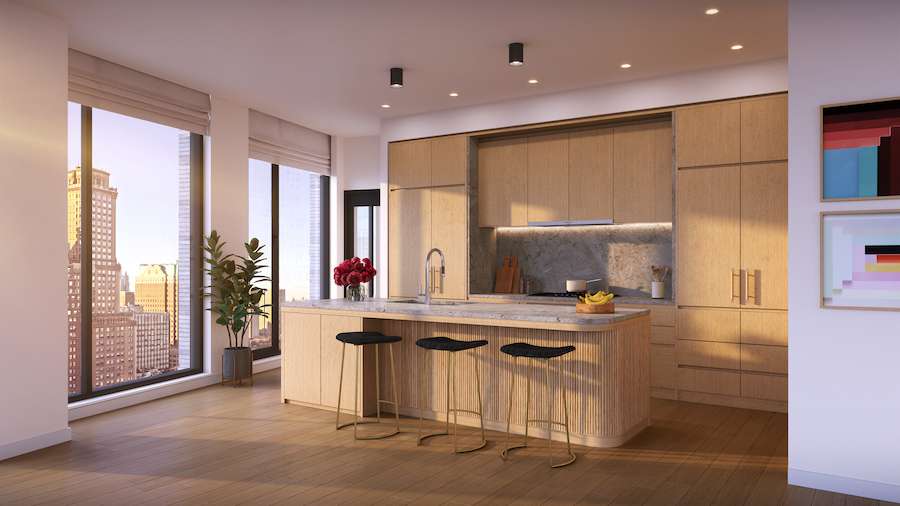 Located within a one-minute walk from eight subway lines, One Boerum Place is immediately adjacent to the Brooklyn Bridge. The building has a two-story 22,000 square foot retail base which will be leased by local businesses. Move-ins are slated for Summer 2021.
For more information, please visit www.OneBoerum.com. To inquire about pricing, email leasing@oneboerum.com or call (718) 751-0001.