Go-to Brooklyn parent resources Macaroni KID Brooklyn NW and Brooklyn Bridge Parents have teamed up to bring you some of the best free family events for Brooklyn families in October:
Thursday, October 5 | 2-5pm
Brooklyn Public Library presents a free program on the Brooklyn Children's Museum rooftop as part of Banned Book Week. Join them for live performances by Lavender Blues and FYÜTCH, Antiracist Storytimes hosted by BPL, a protest art build station, book giveaways, and more! Participants will learn about age-appropriate antiracist practices, including celebrating and affirming different races and identities, talking about injustice in our society, and modeling ways young children can engage in activism! Authors Megan Madison and Laleña Garcia will be signing and giving away their books while supplies last.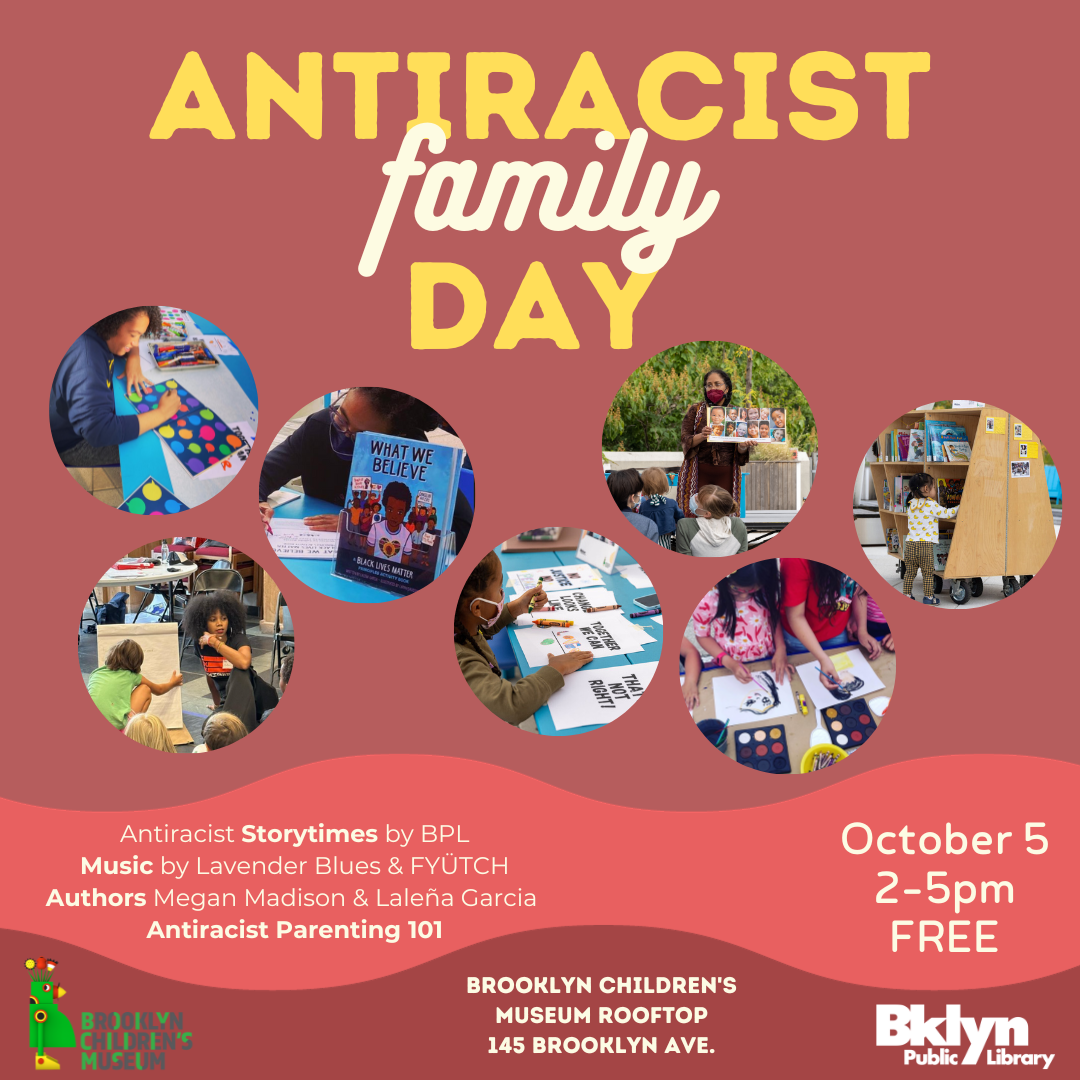 Saturday, October 7 | 11am-2pm
What's the spookiest thing you've ever seen? Share your answer on a Post-It and be part of a Community Halloween Installation. To kick off the interactive installation, City Point and Brooklyn Bridge Parents will host free pumpkin decorating on Saturday, October 7 from 11am to 2pm in the space opposite the book store. Subway Therapy is an immersive and interactive work aiming to help people smile, laugh, and de-stress. It's about community expression and bringing together our vibrant and diverse BKLYN community. Subway Therapy is an ongoing interactive and participatory public work. The space will be open to the public Saturdays and Sundays from 12 to 6pm and Tuesdays to Fridays 12 to 6pm until November 6. Stop by to share your scary stories!
Saturday, October 14 | 11am-2pm (rain date: Sunday, October 15)
Atlantic Terminal Mall, Brooklyn Bridge Parents and Mommy Poppins are hosting a FREE family-friendly fall festival on Atlantic Terminal's outdoor plaza and car-free Fort Greene Place . They will set up an "urban pumpkin patch" with 1,000 pumpkins waiting to be decorated by the kiddos. The outdoor plaza will feature arts and crafts, pumpkin painting, block building, music, haunted trucks and more! Kids are encouraged to come in costumes. At 12pm, Hopalong Andrew will perform. The event is supported by BASIS Independent Schools.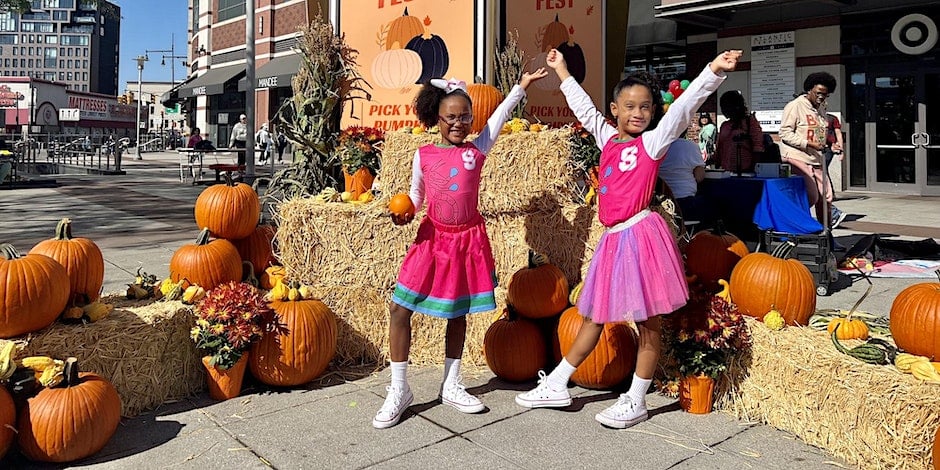 Saturday, October 14 | all day
After a successful inaugural City of Forest Day last year, this citywide celebration of the urban forest will take place again this fall. Presented by Forest for All NYC in partnership with the Parks and Open Space Partners – NYC Coalition and NYC Parks, City of Forest Day is an annual day of activities across the city to raise awareness of the importance of the New York City urban forest, and the essential role New Yorkers play every day in caring for the "lungs" of our city. Click the link to find an event near you. There are plentiful family-friendly volunteer opportunities, workshops, and family activities.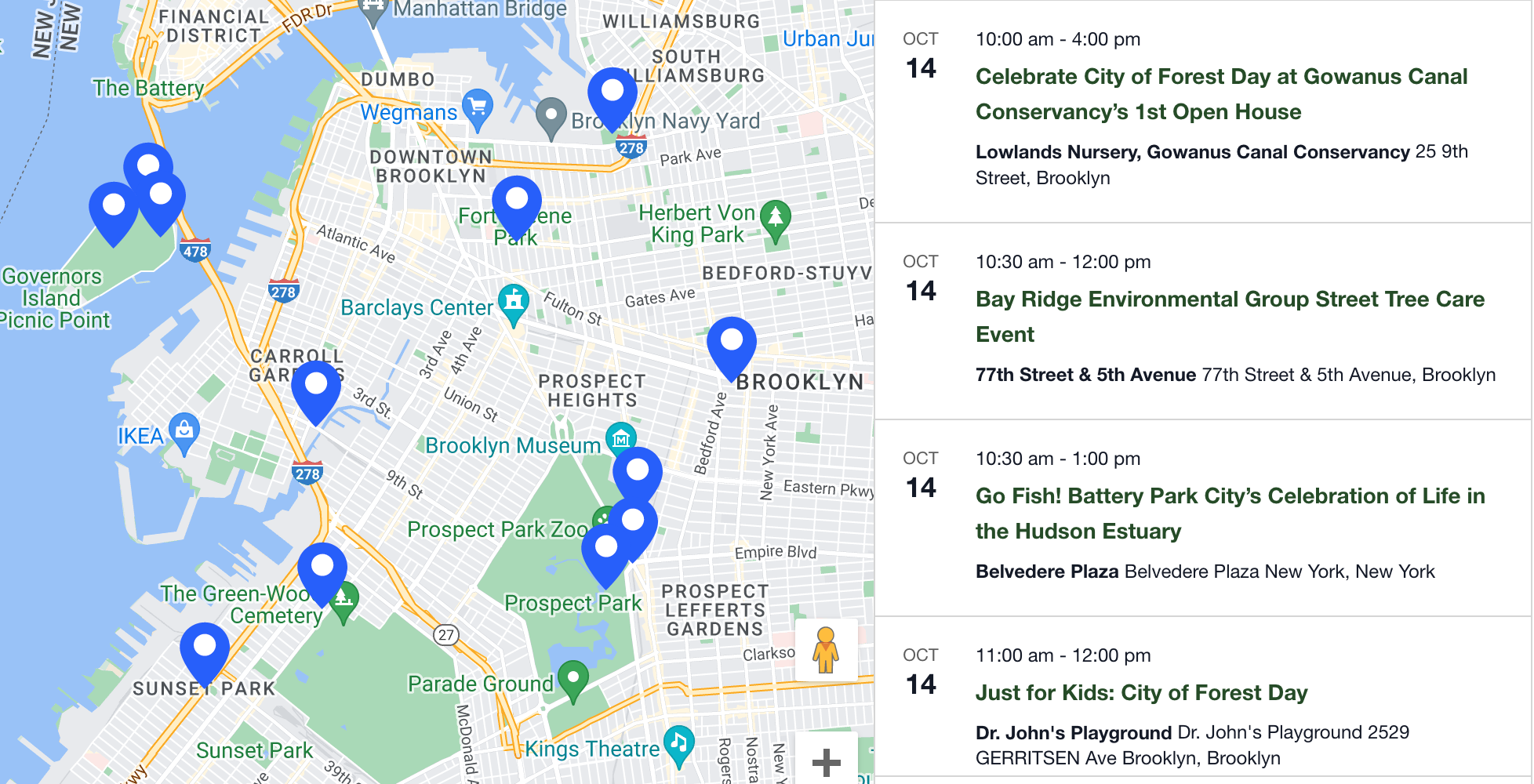 Saturday, October 21 | 11am-4pm
Don't miss the Brooklyn Bridge Park Conservancy's popular annual Harvest Festival! Always a favorite, check out their kick-off procession, arts and crafts, storytelling, lawn games and more—including their signature pumpkin patch.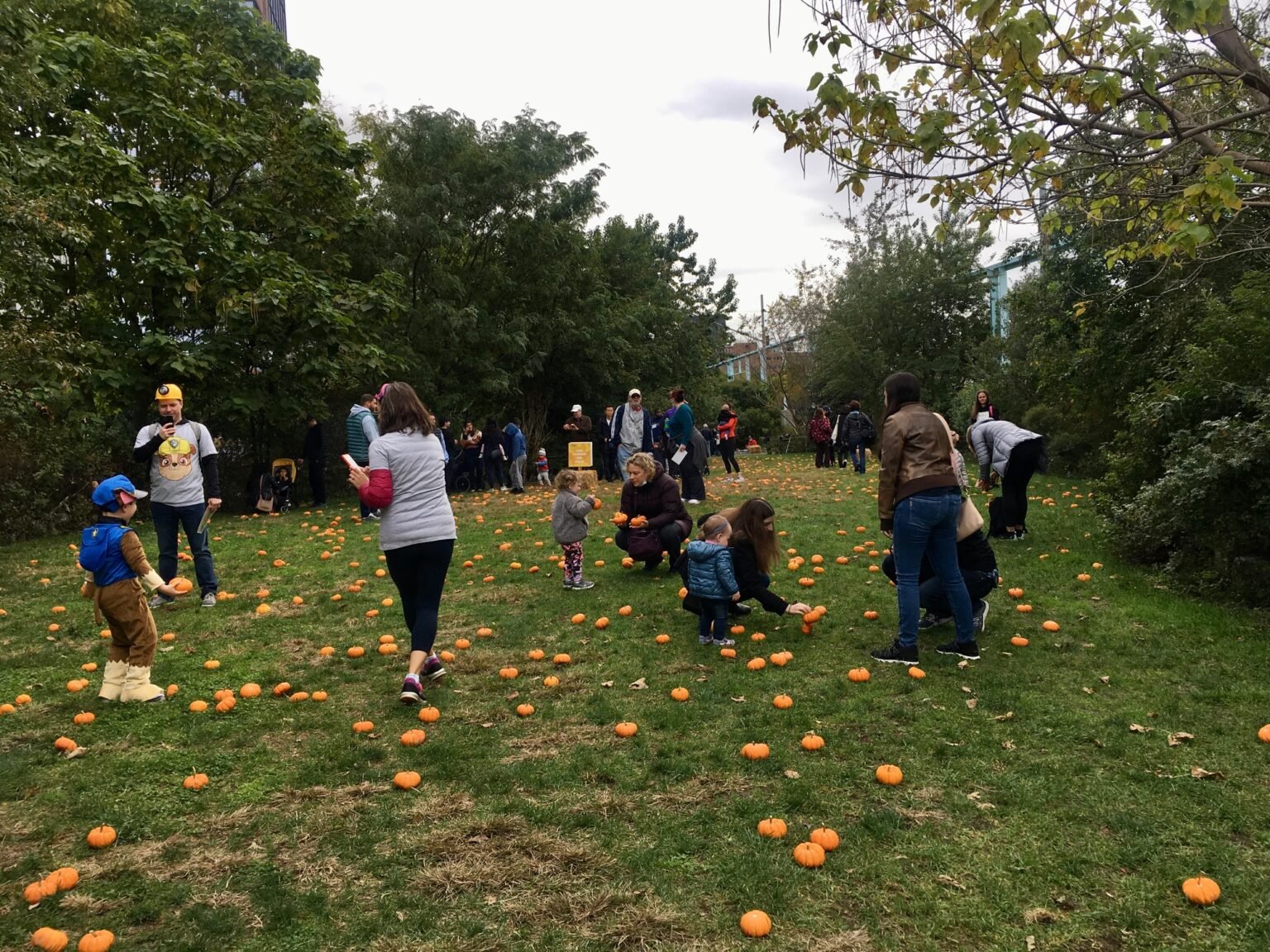 Sunday, October 22 | 10am-2:30pm
Join folks from across the borough for Brooklyn FAM's 3rd annual flagship festival of arts and music, presented in partnership with the Prospect Park Alliance. This year's event embraces Brooklyn FAM's 2023 theme of multi-sensory storytelling for transformative healing with a vibrant, truly unique celebration of West African, Jewish, and Arab cultures featuring 30 Brooklyn-based artists across music, folkloric dance, dance-theater, puppet theater, West African and Palestinian dance workshops, and artmaking.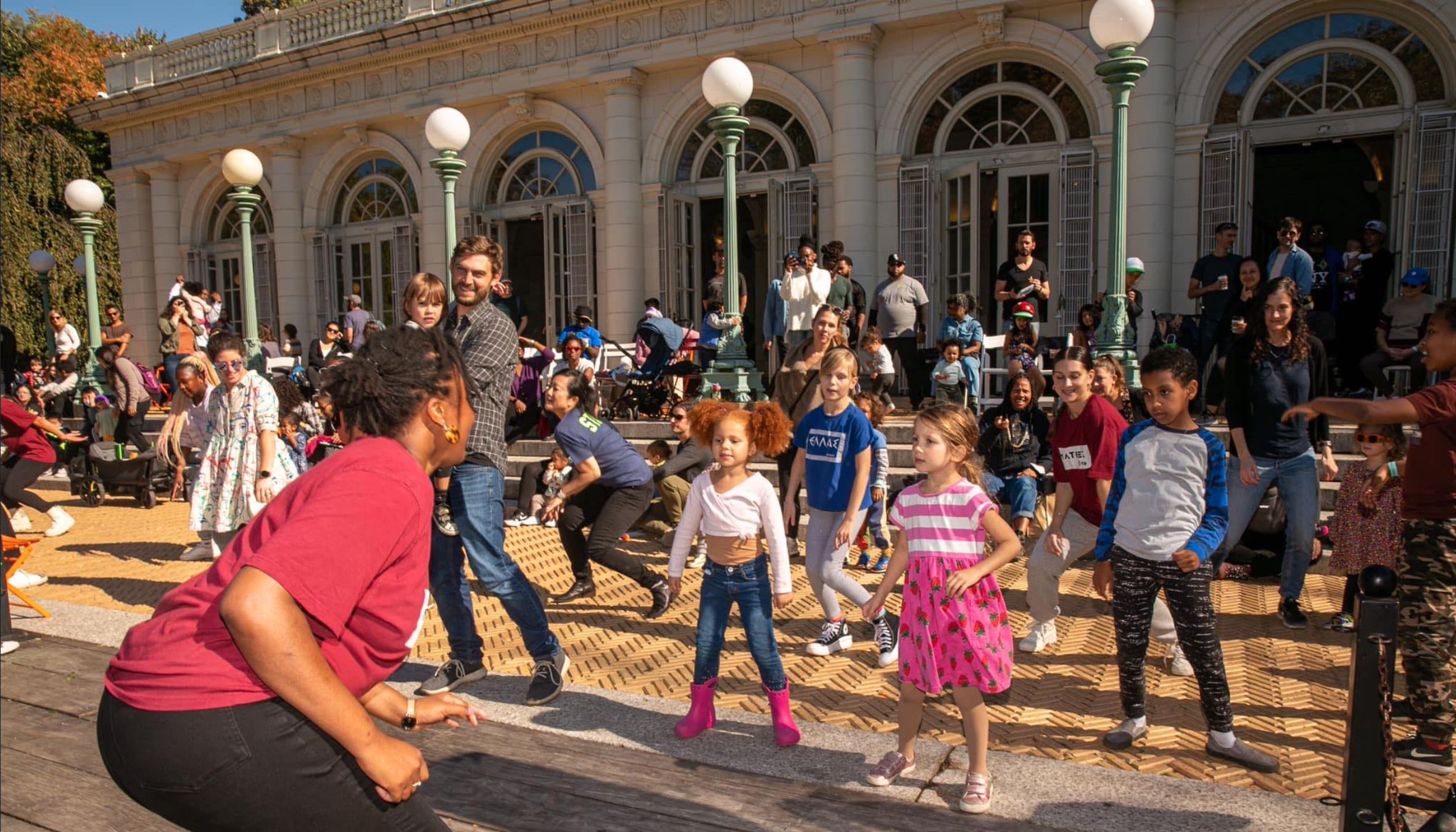 Saturday, October 28 | 12pm and 1-4pm
The Great PUPkin is Brooklyn's largest and most outrageous dog costume contest. Scads of dogs enter and ruthlessly compete for the coveted Great PUPkin rosettes for the top pups! Come in costume and stay for the Haunted Costume Ball at the Park's Halloween Fest! Enjoy spooky stories, face painting, a haunted maze, music, family-friendly games, and more.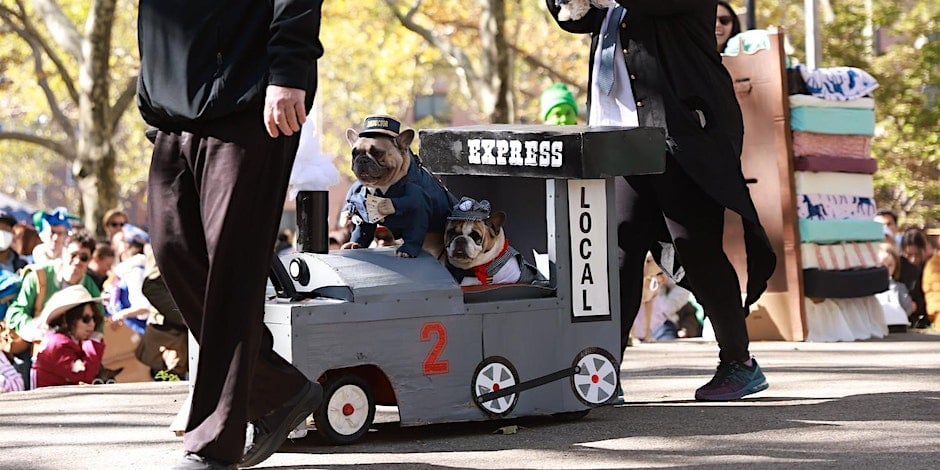 Saturday, October 28 | 3-8pm
Brooklyn Bridge Parents is partnering up with the 5th Avenue BID in Bay Ridge to host a big fall festival on 10 blocks on car-free 5th Avenue from 75th to 85th Street. Come enjoy the many restaurants from all over the world, the uniquely decorated houses in the side streets and a block party with bouncy houses, arts and crafts, pumpkin decorating, "Trunk-or-Treat", castle building, music, and much more. Kids are encouraged to come in costumes.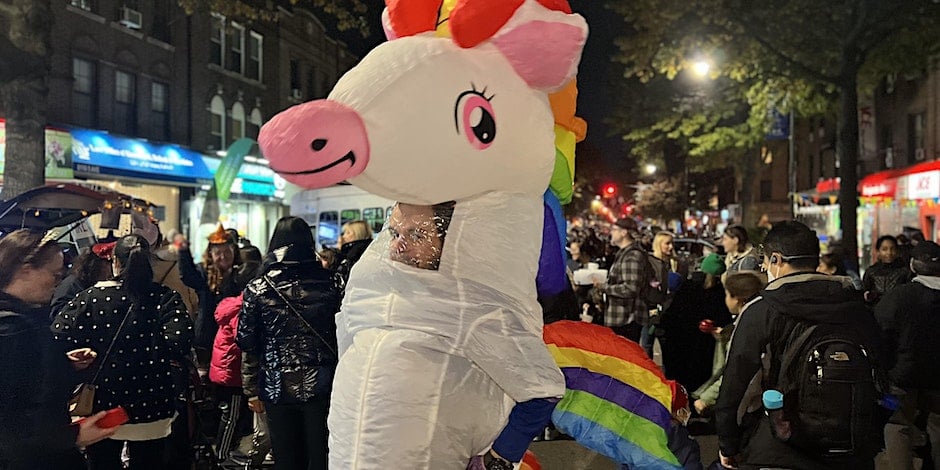 Sunday, October 29 | 11am-6pm
Court Street Spectacular Street Fair – located between Atlantic Avenue and Joralemon Street – is Brooklyn's last big street festival of the year! Take a stroll down Court Street and visit the merchants and vendors, good eats, and kiddie rides on Court Street.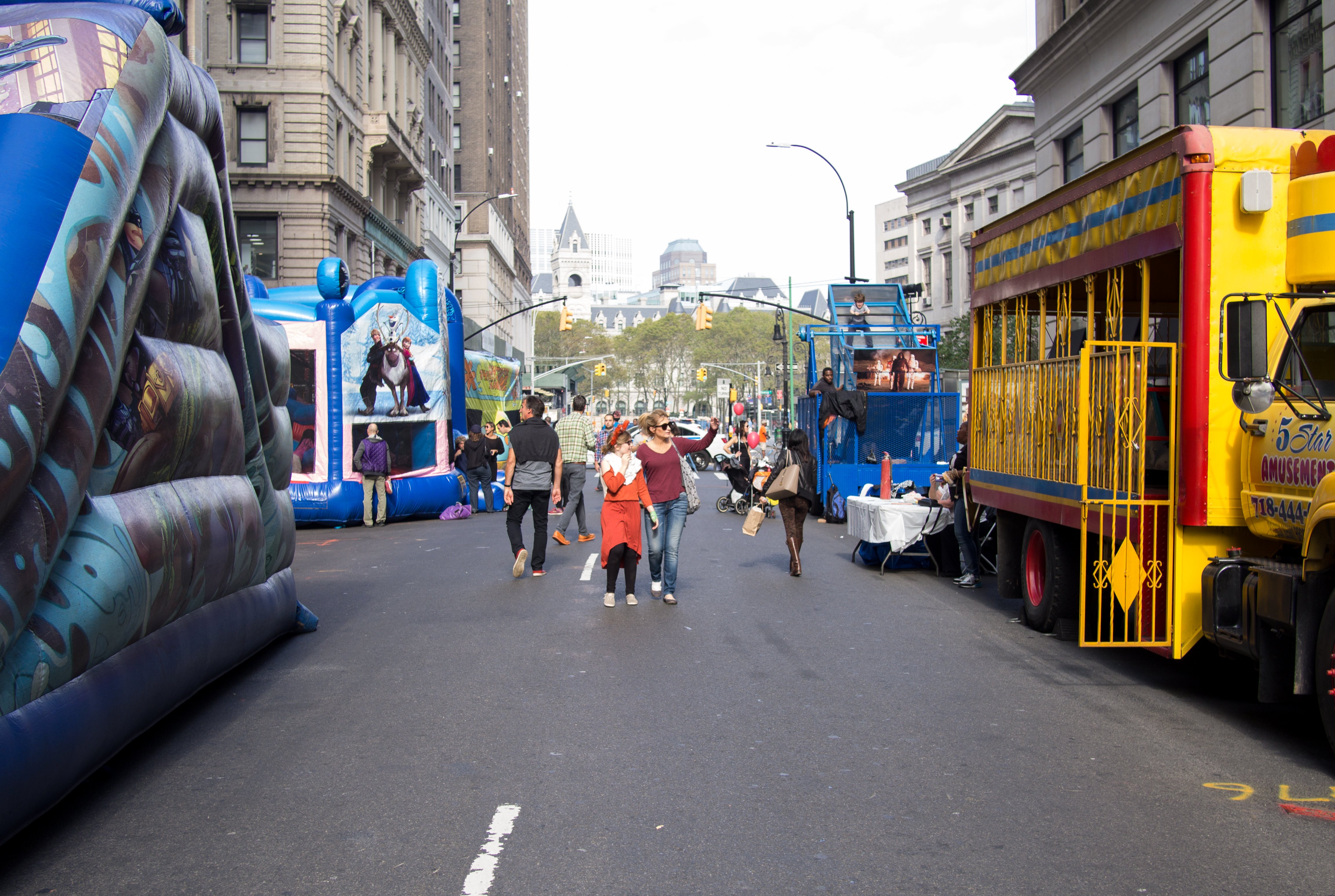 10. Attend a Halloween Parade in your neighborhood!
Pencil in one of these classic Brooklyn Halloween celebrations and flaunt your family's costumes before you head out for a glorious night of Trick-or-Treating on Halloween!