Our weekly overview of events and things-to-do for families in Brooklyn is out! Highlights include: Free puppet shows in Downtown Brooklyn, a STEM festival on Governors Island, kid-friendly outdoor movies, a sheep herding demonstration and a basketball festival in Brooklyn Bridge Park.
Puppets | Brooklyn Commons Park | Wednesday – Saturday
Phantom Limb Company is coming to Brooklyn Commons Park from August 17 to August 21, to present its new roving puppet show. Their state-of-the-art mobile puppet venue will be the nomadic home to a team of puppets and puppeteers who bring to life two original short plays. Guaranteed to bring smiles and delight to audiences of all ages! Performances will take place at 11am, 12pm, 1pm and 2pm. Find out more here.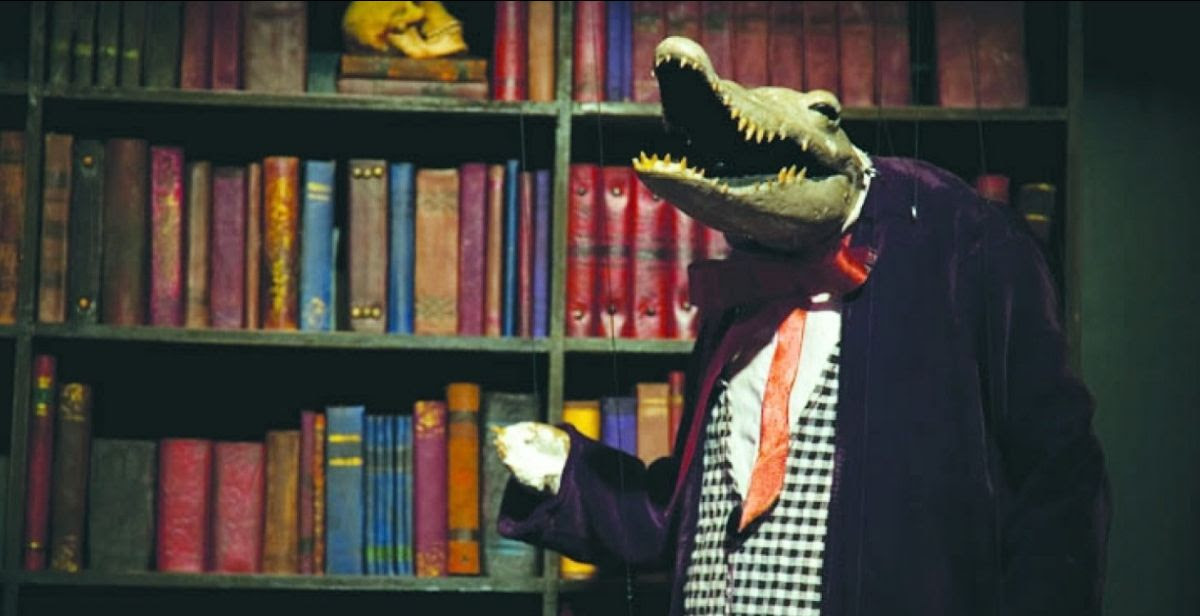 Music in the Grove | Fort Greene Park | Wednesday, August 17
Join Esther Crow on Wednesday, August 17 from 10-11am for an upbeat musical concert that brings parents and children of all ages together with live and in person music! Bring your blanket and set it down by the trees just south of the Prison Ship Martyrs. Performances are free and open to children and caretakers of all ages.
Multi-lingual workshop for families | DUMBO library | Wednesday, August 17
Bibliobandido Bites Brooklyn! is coming to the Adams Street library on Wednesday, August 17th, from 2 to 3pm. Who is the mysterious Bibliobandido? Whoever he is, he's coming to DUMBO and he's HUNGRY FOR STORIES! Join us for an afternoon of creating and sharing stories and book making for kids speaking all languages. Families and youth of all ages are welcome.
Family movie Secret Life of Pets 2 | DUMBO Library | Wednesday, August 17
Max the terrier encounters canine-intolerant cows, hostile foxes and a scary turkey when he visits the countryside. Luckily for Max, he soon catches a break when he meets Rooster, a gruff farm dog who tries to cure the lovable pooch of his neuroses. Wednesday, August 17 from 3 to 5 pm at the Adams Street library.
Family movie Encanto | Prospect Park | Wednesday, August 17
Don't miss Encanto on August 17 on the Long Meadow at SHOWTIME® In The Park
The free, outdoor movie begins shortly after sundown.
Nature Storytime | Education Center DUMBO | Thursday, August 18
Join for Nature Storytime at the Environmental Education Center! Held at 4 pm on the third Thursday of every month (during Open Hours). Librarians from Brooklyn Public Library Adams Street location lead for an exciting and engaging storytime session, along with singing and rhymes. Each month they select a book to pair with the Education Center's monthly nature theme. Be sure to get there early to check out all the animals and activities in the room before storytime officially begins – open hours on Thursdays are currently 3:00-5:00pm! Storytime is typically about a half hour long.
Family movie The Mitchells vs. the Machines | Brooklyn Bridge Park | Thursday, August 18
On Thursday, August 18 join Brooklyn Bridge Park Conservancy for our family film The Mitchells vs. the Machines (2021, rated PG, 114 minutes), as part of our 2022 theme "Away We Go". Young Katie Mitchell embarks on a road trip with her proud parents, younger brother and beloved dog to start her first year at film school. But their plans to bond as a family soon get interrupted when the world's electronic devices come to life to stage an uprising. With help from two friendly robots, the Mitchells must now come together to save one another — and the planet — from the new technological revolution. Lawn doors open at 6pm and the movie begins at sundown (around 8pm).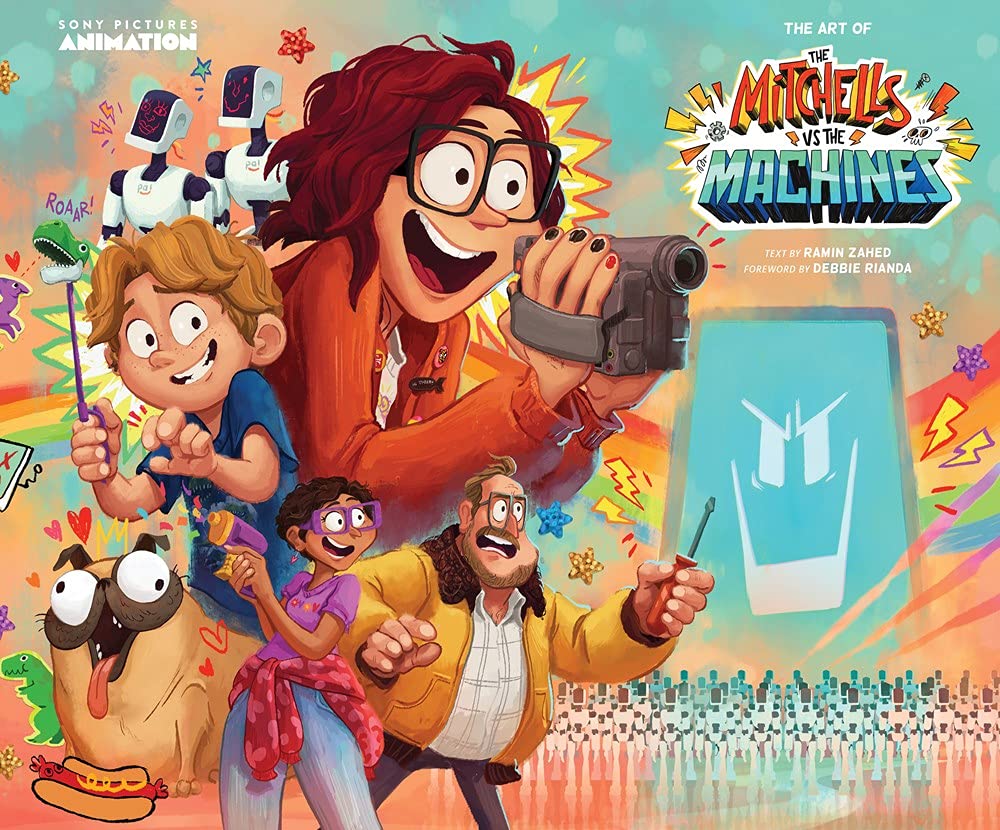 Sheep herding demonstration | Governors Island | Friday, August 19
Join Friends of Tivoli Lake Pre­serve and Farm for a sheep herd­ing demon­stra­tion on Gov­er­nors Island. Head to Ham­mock Grove at 5pm on August 19 to watch their shep­herd, along with Kirk – their intre­pid herd­ing dog – in action and learn about all that it takes to man­age a flock of sheep and con­trol inva­sive plant species through regen­er­a­tive land principles.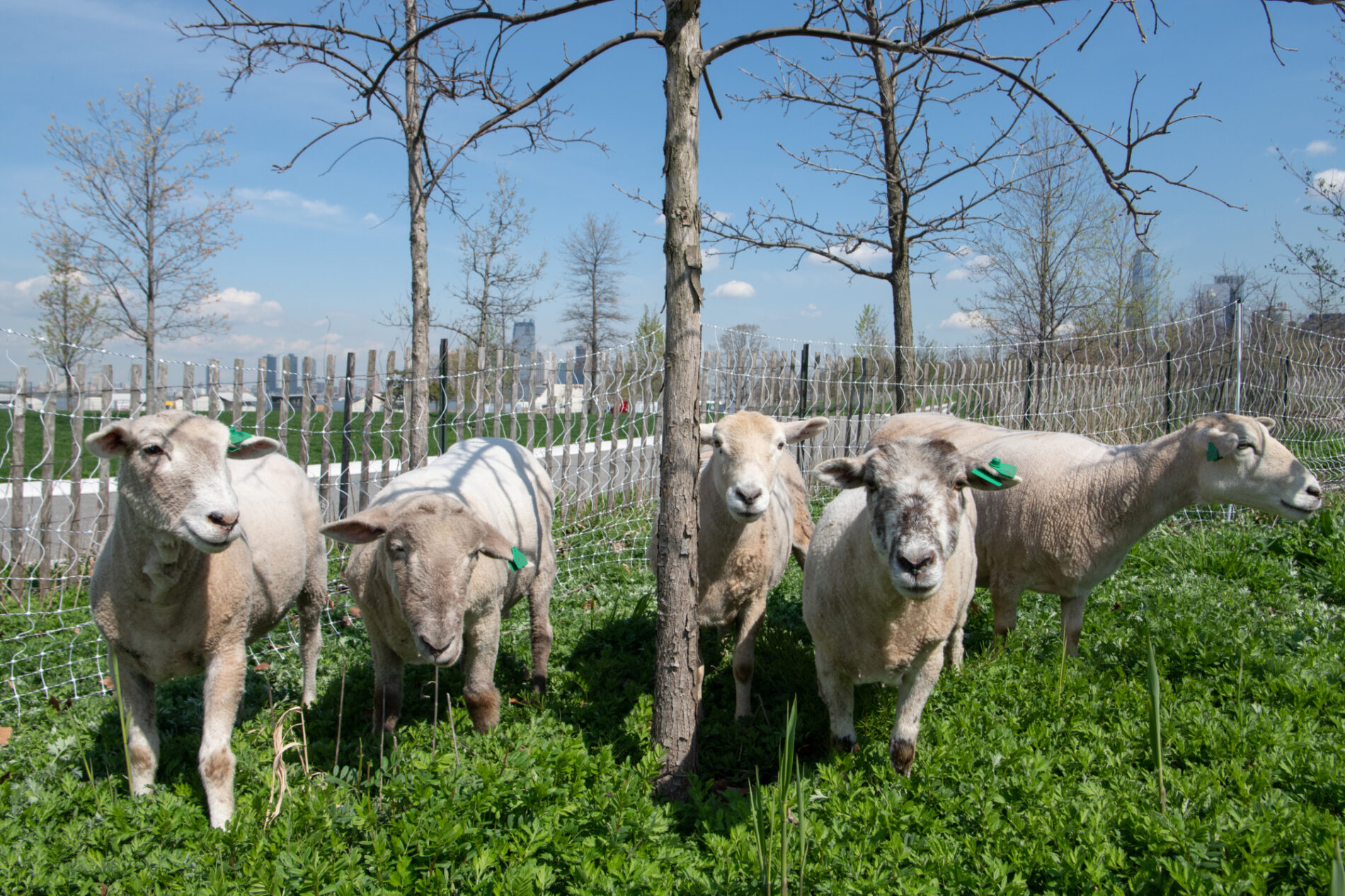 Back to School Bash | Bklyn Navy Yard | Saturday, August 20
Get ready for the start of the new school year with the festive "Back to School Bash." Join us for an afternoon filled with music, refreshments, games, and giveaways, plus learn of resources available to students and their families throughout the year. OPEN TO ALL STUDENTS FROM K – 12 GRADE on Saturday, August 20 from 11 am to 3 pm at Building 92 Forecourt.
Basketball Festival | Brooklyn Bridge Park | Saturday, August 20
The annual Health Jox Festival is coming to Pier 2 with a multi-tiered sports experience including basketball clinics hosted by the Brooklyn Nets, family workouts, mini basketball, board games, potato-sack race, live performances, face painting and more. The free event will take place at Pier 2 on Saturday, August 20 from 10 am to 6 pm. All ages are welcome. Free RSVP here.
11 am – 12 pm: Family workout
12-2pm: Brooklyn Nets Academy basketball skills clinics for kids, broken up in age groups 10-17 years old
2 – 3.30 pm: Youth basketball tournament
Inventgenuity Festival | Governors Island | Saturday and Sunday
The annual Inventgenuity Festival is happening  Saturday, August 20 and Sunday, August 21on Governors Island! Inventgenuity Festival is a two-day, family-friendly festival featuring interactive activities, workshops, and performances for youth ages 6 and up. In addition to a series of 45-minute workshops, this year's festival will mark the official opening of this summer's Beam Project GI: Tree Chuang.
DUMBO Family Game Time | Car-free Washington Street in DUMBO | Saturday, August 20
Join us for DUMBO Family Game Time on Saturdays from June 25 to September 10 (except Labor Day weekend) from 10 am to 12 pm on pedestrian-only Washington Street with free games for kids 1 to 10!
Fishing Clinic | Pier 2 | Sunday, August 21
Learn how to bait a hook, drop a line, and maybe even reel up a fish! Guided by our education team, learn the basics of rod and reel fishing while catching-and-releasing some of Brooklyn Bridge Park's finest. All ages welcome, equipment provided on site. Walk up only on Sunday, August 21 at 4 pm, learn more here.
Basketball clinics | Brooklyn Bridge Park | Tuesdays
Free Youth Basketball Clinics will be hosted on Tuesdays, May 31 through August 30; two age group ranges are offered for 7-12 and 13-17 year olds at the Pier 2 Courts. You can register your children one week in advance, starting Tuesdays at 10 am.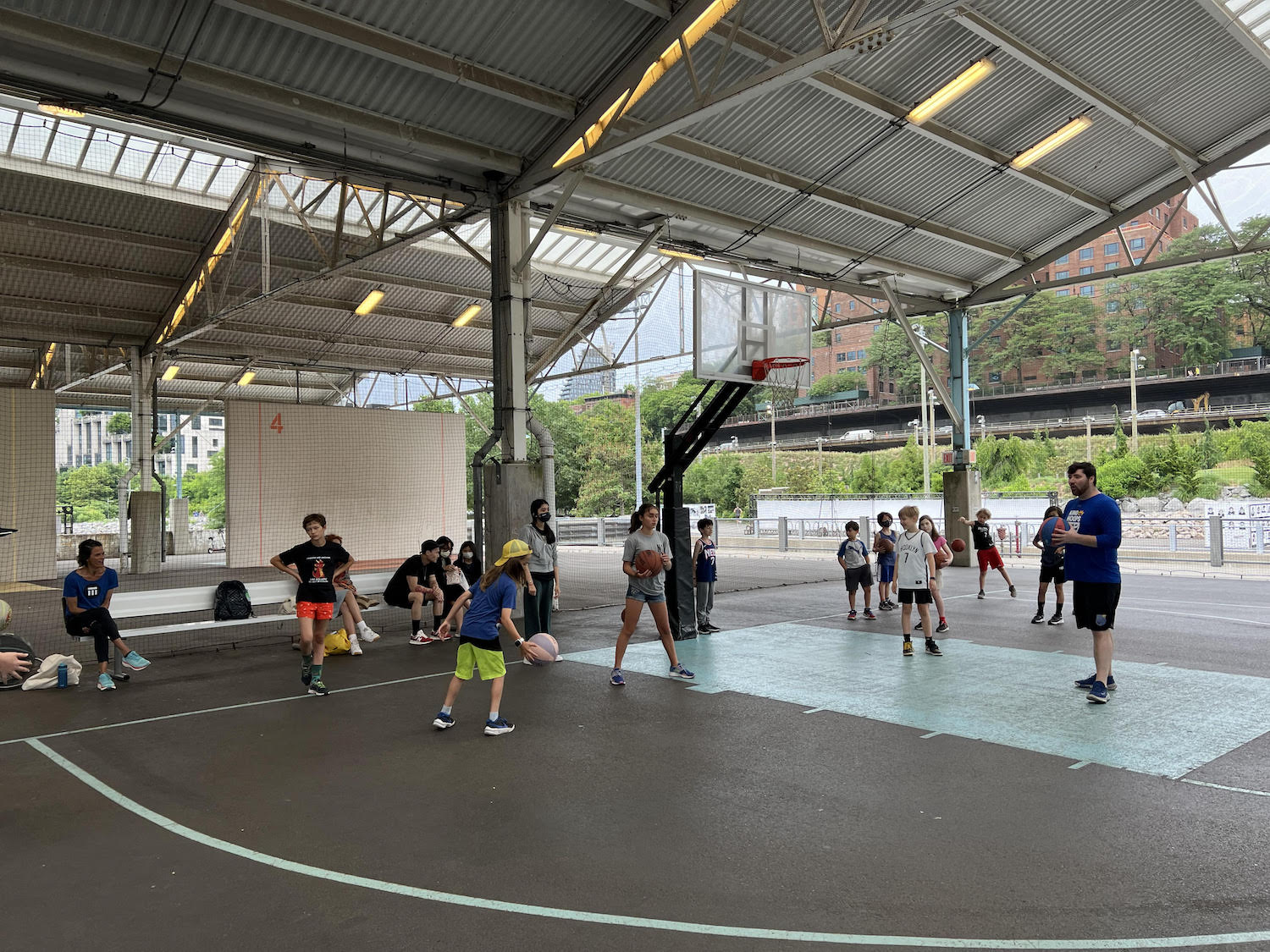 Live at The Archway | DUMBO | Thursdays
From June 16 to September 1, family-friendly, free concerts in the Archway under the Manhattan Bridge ranging from Afro-soul to salsa and Japanese pop. Thursdays from 6 to 8 pm.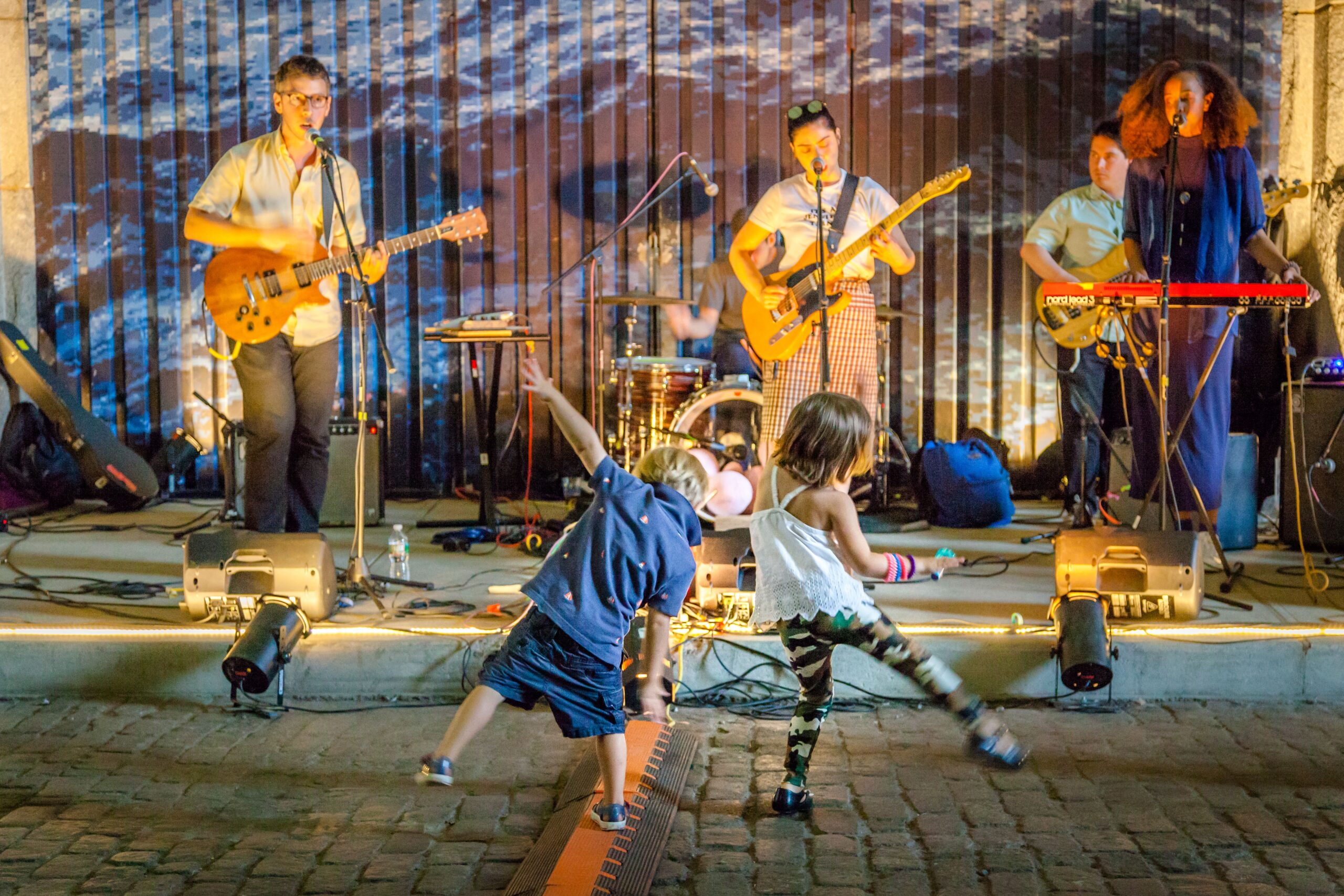 Kayaking | Brooklyn Bridge Park | Wednesday, Thursday Saturday & Sunday
With the Conservancy's ever-popular kayaking program held in partnership with Brooklyn Bridge Park Boathouse, visitors can enjoy gliding across the East River on Wednesday and Thursday evenings as well as Saturdays starting in June through the end of September. New family kayaking on Sundays will also be offered. Advance registration is required for all, starting first weekend of June, make reservation today. Make a reservation here.
Library programming | Brooklyn Heights library | Monday to Saturday
Wednesdays 3.30 – 4.30 pm: Teen Time. RSVP here.
Thursdays 10.30 – 11.00 am: Babies & Books for 0 to 18 months. RSVP here.
Thursday 3.30 – 4.30 pm: Teen Time
Friday 3.30 – 4.30 pm: Kids Create, make a monster craft for ages 6 to 12
Library programming | DUMBO library | Monday to Saturday
Thursdays from 3.30 to 5 pm: Teen Tech Time with video gaming. No RSVP required.
Friday two sessions: Babies and Books. RSVP here