Governors Island opens on Wednesday, May 1 and will be open every day through October 31 this year with extended late-night hours (10 pm) every Friday and Saturday between Memorial and Labor Day. The car-free island offers various things to do for families including bike rental, a slide park, mini golf, hammocks, "glamping", free kayaking and a "junk yard playground".
Weekend ferry services from Brooklyn
Governors Island ferry from Pier 6 on weekends for $3 round trip for adults and free for kids starting Saturday, May 4. Schedule here.
NYC Ferry will no longer go straight from Brooklyn to Governors Island. However, they will have a dedicated boat every weekend from 10AM-6PM from Wall Street Pier 11 to Governors Island every 30 minutes. Get your transfer ticket on the first boat so you don't pay twice.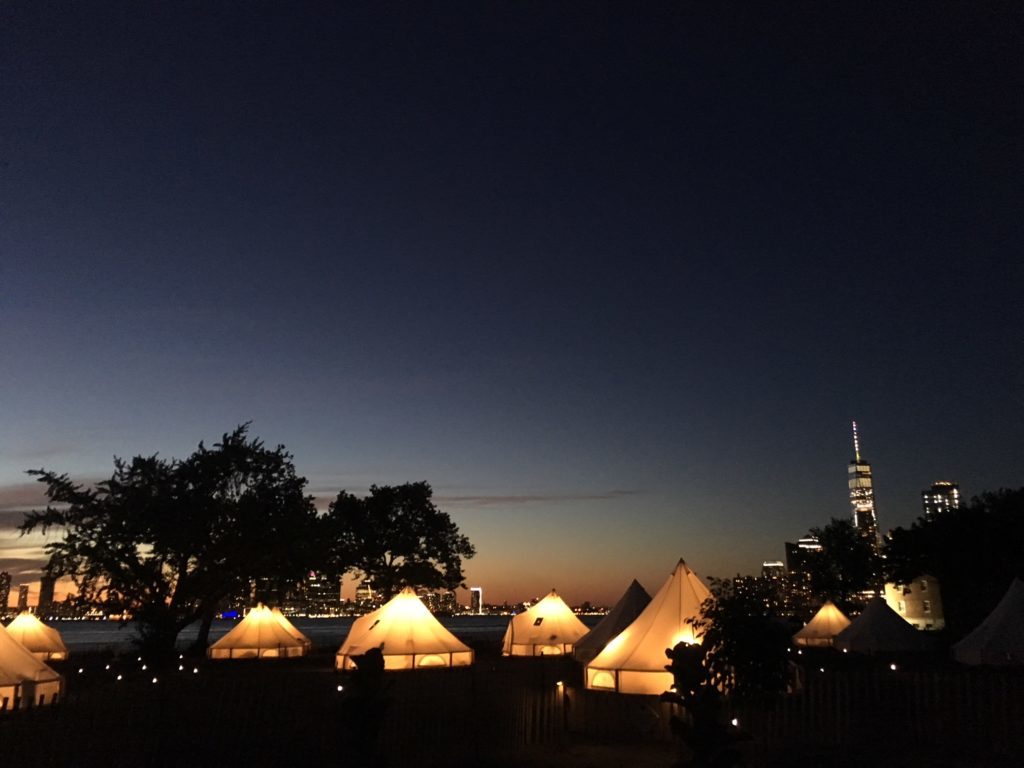 Highlights for children
A night in one of the luxury tents on the island for $150 – $800 per night. The camping site operated by Collective Retreats offers "Glamping" for 2 to 4 people per tent with stunning Statue of Liberty views, expansive green space, delicious food and nightly camp fire. Note: Bring mosquito spray and ear plugs.
Adventures at Governors Island will be back with for-fee mini golf, flywire zipline and more for kids ages 4 and up.
The Slide Hill, rising 40 feet, is home to four slides, including New York City's longest slide at 57 feet.
Free kayaking from June 15 to September 14 from 11 am to 4 pm on weekends.
KokoNYC will host the free Tiny House Project from 11 am to 5 pm on the following dates: May 26/27 (Sun/Mon), June 22/23, July 20/21 and August 17/18. They will be set up on the triangle near the Parade Ground.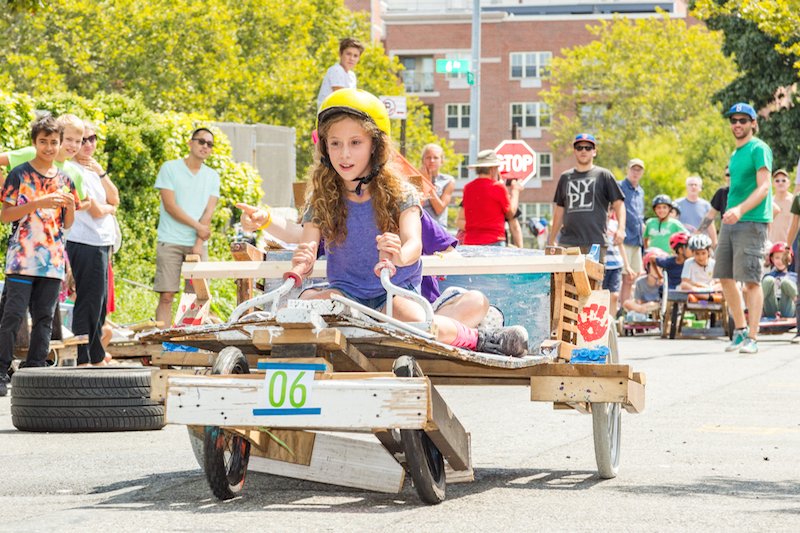 Play:ground is an adventure playground and junk yard for kids 6 years and up. They offer 50,000 square feet of space in which they supply young people with materials for building, exploring, imagining and destroying. Some tools provided are nails, hammers and saws, paint, tires, wood, fabrics and more. Parents are not allowed inside the playground and need to sign a waiver for their kids. Closed toe shoes needed. The Yard is open every weekend from May 4 through October 27, from 12 to 4pm.
New in 2019: The

SCA

and Play:ground will co-program a house in Nolan Park. This collaboration will see the house transformed into an education hub for young people age 5 to 18 on Saturday and Sundays from 11 am to 5 pm starting June 1.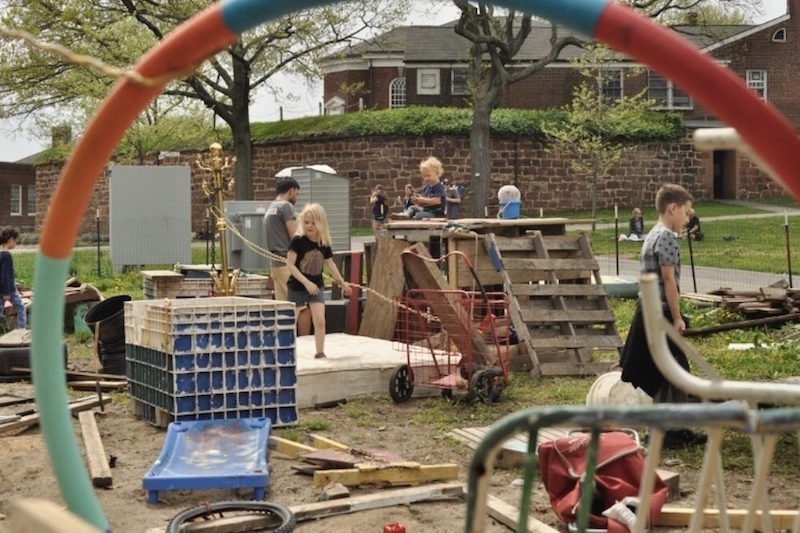 Food on the island
Ligget Terrace Food Court is located at the center of the Island and is open every day. New food vendors will bring pizza, beer, Venezuelan treats and Ethiopian food to the island this year.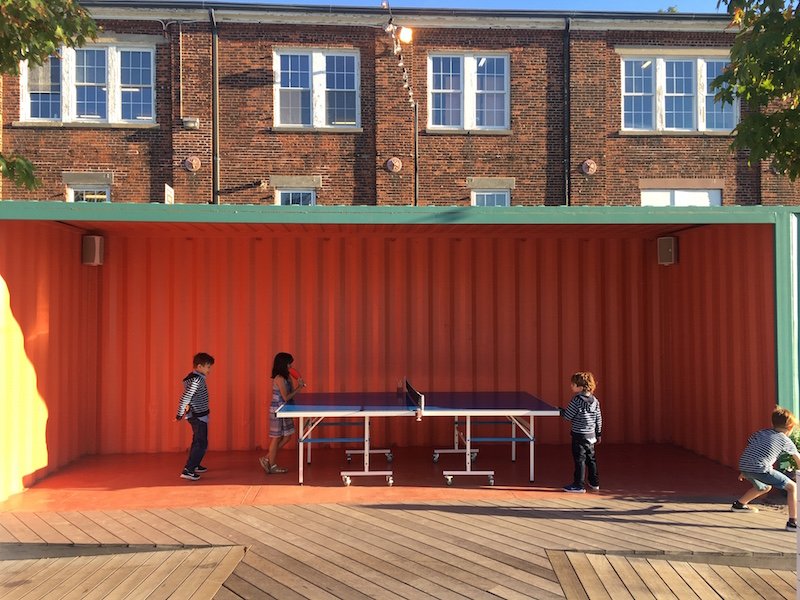 Island Oyster and Taco Vista are the only restaurants on the island. Island Oyster offers local oysters, fish tacos, burgers, lobster rolls and various alcoholic beverages. Plus: Free table tennis for the kids. Open from 12 to 6 pm during the week and until 10 pm on weekends.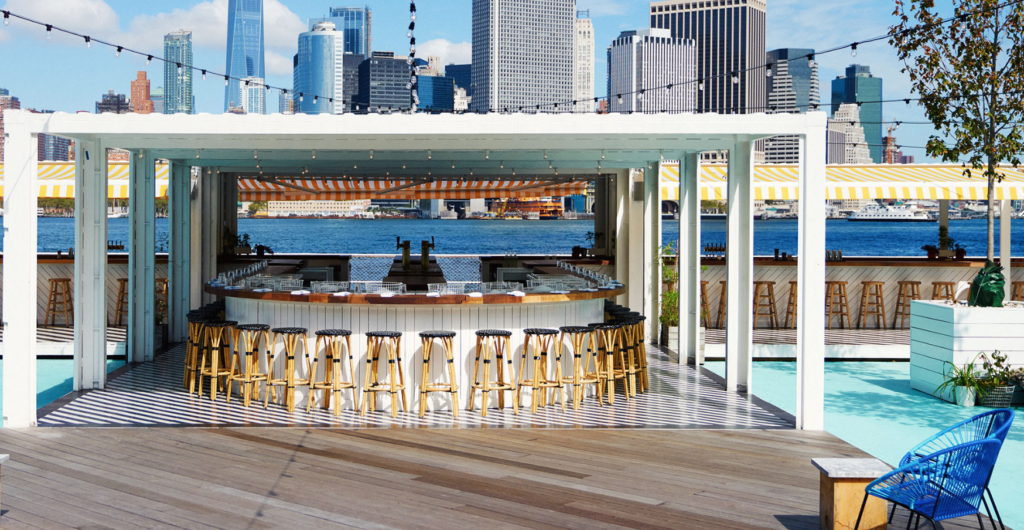 Do you want all local parenting news in your inbox? Sign-up for our weekly newsletter now!