We have touched base with local parent entrepreneurs about their family life during COVID-19 and how the Corona crisis has affected their businesses.
Which neighborhood do you live in: Vinegar Hill
Your children: Rayford 8, Shirley 6, Violet 3
How has Corona changed your family life: Three young kids plus homeschooling plus two working parents minus two very involved grandparents…it wasn't an easy transition.
Your business: I am a partner physician at ENT and Allergy Associates. I am an otolaryngologist with a focus in otology and neurology- diseases of the ear. My office is at 300 Cadman Plaza West in Brooklyn Heights.
What effects does Corona have on your business: Our office completely closed for three weeks and we had to figure out how to pivot quickly to seeing patients virtually. We are reopened now, taking measures to take care of our patients while protecting them from Covid-19 exposure.
How do you see the future of your business: With the lack of certainty going into the second half of this year, we're going to have to focus on flexibility and vigilance. This pandemic has allowed us to reimagine our medical practice, and we will need to stay nimble in order to meet the challenges of the next few months.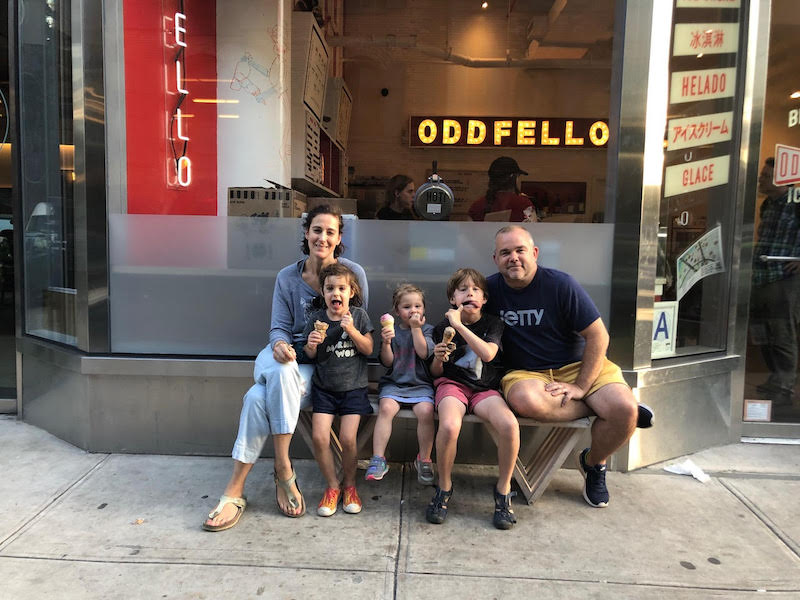 Which neighborhood do you live in: Downtown Brooklyn
Your children: 6yr old boy / 5yr old girl
How has Corona changed your family life: Haha, if you believe in destiny, is this really a change or what was meant to be? I'm just playing the hand I've been dealt and adapting. My whole goal is for my kids to look back on this experience as a highlight of their childhood and a reason for therapy. And I'm beyond lucky to have married the woman I married. The only aggravation I give her is my snoring. I think :). We're grateful & fortunate, and that is keeping us relatively sane.
Your business:  I'm a real estate agent with Halstead.
What effects does Corona have on your business and how do you see the future of your business: The nature of how I run my real estate business in Brooklyn has changed significantly. A lot of virtual showings and the process of renting or buying takes a little longer to play out. However, aside from owning a spot in the Catskills, I'm also licensed upstate, and there's a spike in business for me up that way. Every buyer I'm currently working with is from Brooklyn, and there's a lot I have in common with them. The insights I can share regarding owning a home upstate has been extremely helpful for the folks I work with.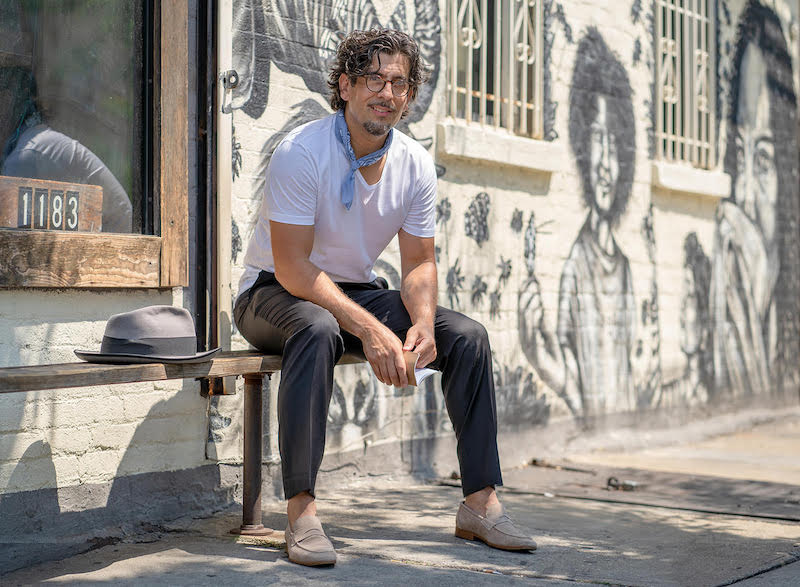 Marissa Alden – co-founder of Sawyer
Which neighborhood do you live in: DUMBO
Your children: Blake, 2.5 years old, girl & Hayes, 7 months, girl
How has Corona changed your family life: Working from home with my family has certainly been a change of pace. Unlike my co-workers at the office, I have two much younger ones that fill my morning with a different schedule. When my baby, Hayes, "gets us all up" at 5:00am, we'll usually start the day by making forts, playing with magnet tiles and building cookies and cakes with playdough. My husband and I are often working in the same room on calls/muting when appropriate. Throughout the day I'll move between my couch and bed to work, with plenty of breaks to get outdoor time as a family. Overall it's been a tricky dance to figure out the balance, but we're making it work!
Your business: Sawyer is a Brooklyn based startup that helps connect parents with activities and classes for kids. We have partnerships with thousands of best-in-class providers and currently offer over 3,000 live only classes and camps weekly.
What effects does Corona have on your business and how do you see the future of your business: We had to act quickly. Our entire team came together to create a digital destination for our parents and providers, and in a matter of days we spun up a new arm of our business. Now, online learning is a large part of our offerings, and fortunately we're seeing very positive results from the shift. Like most businesses, we're challenged by the uncertainty. It's difficult to predict the coming months, but our mission remains the same — to help every child discover their own love of learning. We anticipate the future of education for children to be a combination of school curriculum coupled with extracurricular activities, and many of these may be online, as in-person may not be possible. We believe that Sawyer can sit at the center of this.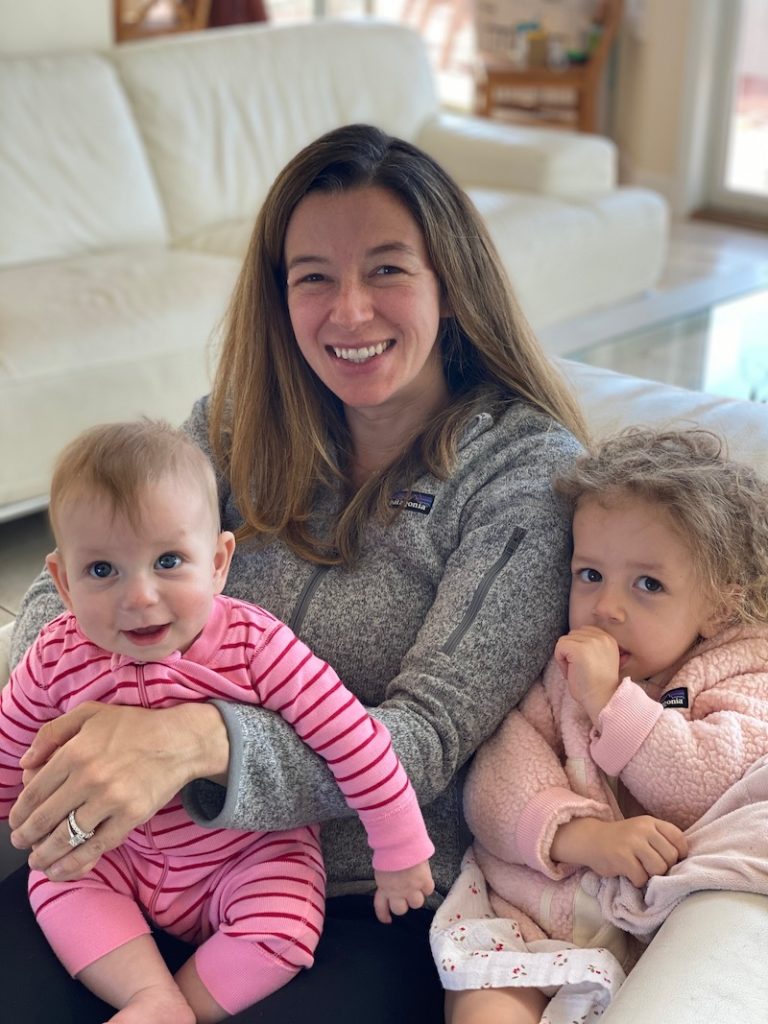 Which neighborhood do you live in: Lower East Side
Your children: Layla (girl, 8) and Alexei (boy, 8) twins
How has Corona changed your family life: Just like everyone else we were until recently, always inside our apartment. For the past few weeks I've been busy getting our business re-started. It's been fun and challenging both.
Your business: We own OddFellows Ice Cream Co, which is open in Dumbo and opening at Brooklyn Bridge Park's Pier 5 on Friday 5/28.
What effects does Corona have on your business and how do you see the future of your business: It has had a huge impact. We were shut down for two months and now gearing up is like starting our business all over again (we started this in 2013).  We anticipate a huge drop in our revenue for this year, but we are hustling to do what we can to ensure the long term success of it!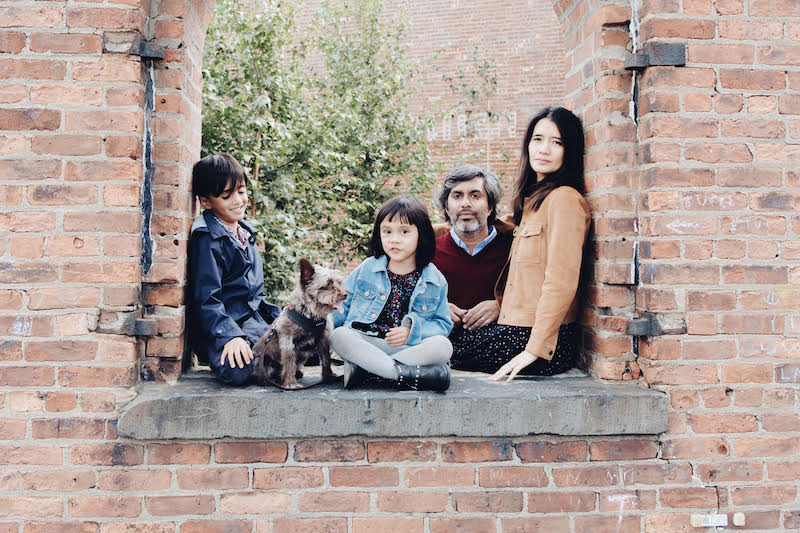 Which neighborhood do you live in: Ditmas Park
Your children: Boy 13 years old, girl 10 years old
How has Corona changed your family life: Well, the pandemic changed our family life so much.  We were always a tight knit family, but now we're together 24-7. The kids are missing their friends and going to School.  My daughter said to us, "I'm still full time in school, but I'm missing the fun part," that is, hanging out with her friends.  Our teenage boy is even missing taking the train to and from school. For us as parents, it is just non-stop. We are working, cooking and cleaning the house all the time. I highly recommend making a family schedule so the work is evenly divided. In general we try to keep positive , exercise and go for walks as much as possible.
Your business:  I'm a Family & Parent coach. Behavior therapy is my speciality for kids ages 2 to 16 years old.
What effects does Corona have on your business and how do you see the future of your business: In the beginning it was hard for my clients to manage home schooling, having the kids at home all the time, finding time to work and to meet me via zoom.  So basically all my clients left me during the first few weeks of transitioning into quarantine life. Most of them are coming back now that they've found their groove.  Parents are realizing that having structure makes a huge difference.  The new stressful lifestyle has also made people aware of things not being right with their kids behavior, so I'm getting new clients with the same issues: picky eating, sleep training and tantrums.  Most parents are eager to talk about what they are going through.  Not only is it hard managing kids all the time but it's also challenging to coordinate parenting with your spouse. A lot of families took a big financial hit, and that causes a lot of stress. When I get a family that cannot pay me, I make time to help them out for free.  I feel like we all need to talk to somebody and help each other.  It is not easy and we should not go through this alone.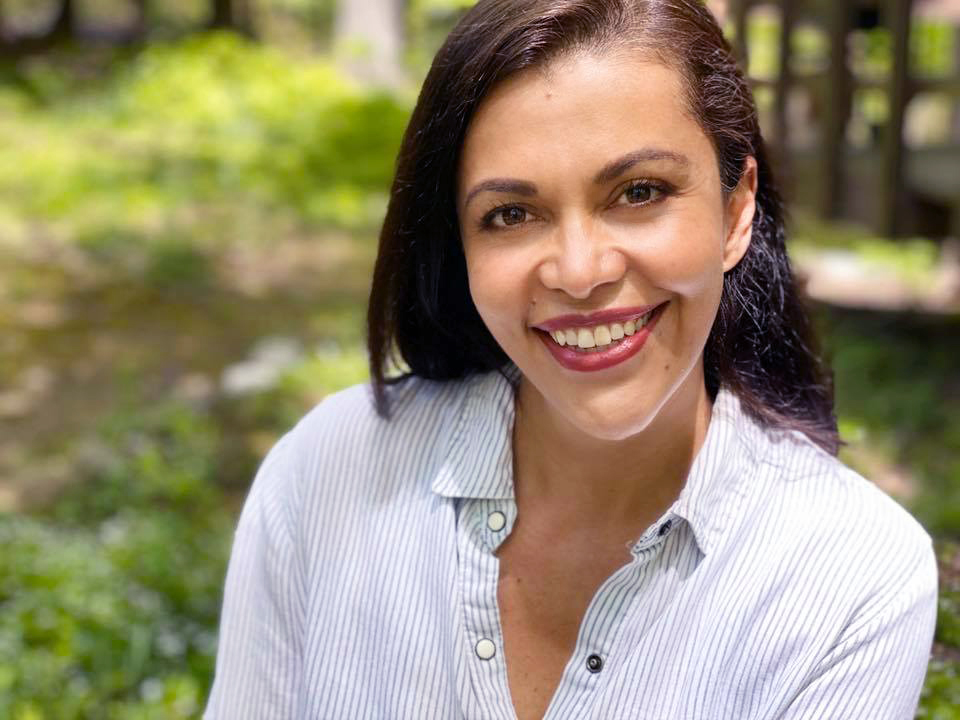 Giovanna Fadda – owner of River Deli restaurant in Brooklyn Heights
Which neighborhood do you live in: Carroll Gardens since 2017 (Before Brooklyn Heights 2010-2017)
Your child: Carola 3yo
How has Coronavirus changed your family life: We were already lucky to spend a lot of time all together thank to our job flexibility. My daughter had a really intense social life with many many friends and enrolled 3 times a week at BPOS; ballet, soccer and everyday playdate. What broke my heart was seeing giving up all of these and refusim zoom meetings etc. The good part of these stay at home order was that we are able to have everyday lunch and dinner together at home.
Your business: We own River Deli Restaurant at 32 Joralemon Street- an Italian Sardinian restaurant servings every night dinner and weekends brunch to the Brooklyn community since May 2010.
What effects does Corona have on your business: We had to reduced capacity first and then closed completely on March 16th. We are Italians and were following the Italian crisis, so we were really scared to be opened even for take out/delivery. We wanted to keep us, all of our staff as safe as possible. We reopened a week ago and it seems to restart all over again like 10 years ago.
How do you see the future of your business: It's going to be tough! Restaurants are part of phase 3 of NY opening plan and phase 1 hasn't started yet, so it seems it is going to be long… also we will restart at reduced capacity. But we are optimistic for the future (especially my husband, co owner,  who was the real motivator during this difficult time) and hoping to be able to welcoming our dear customers and friends that kept warmly supporting us soon, just like the old times.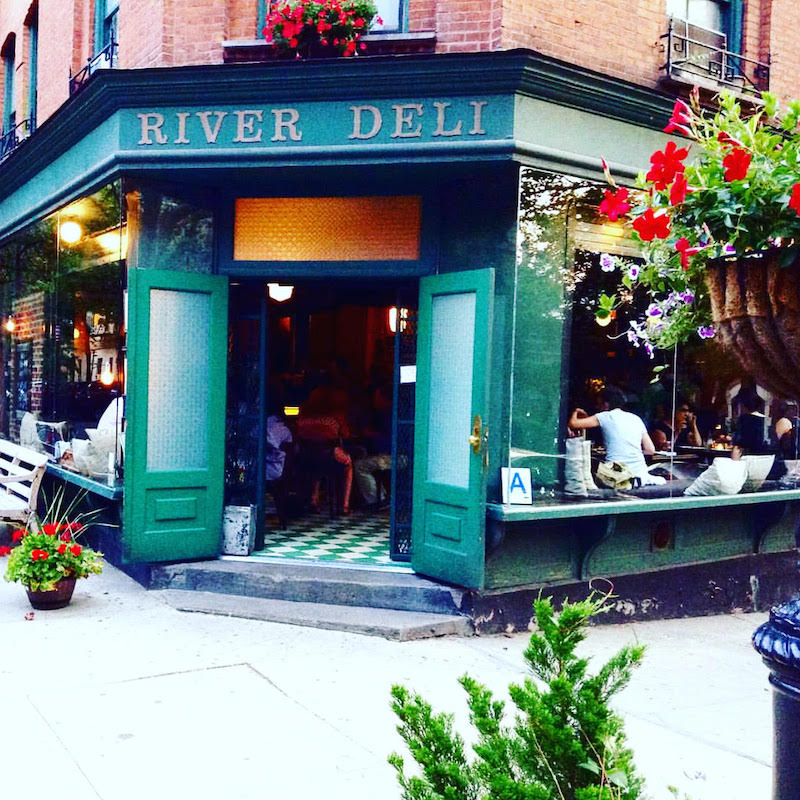 Which neighborhood do you live in: Cobble Hill
Your children: 2.5yr old daughter
How has Corona changed your family life: My husband and I are both working at home with our energetic toddler and daily learning a whole new meaning to balance. When we're not pulling our hair out, staying up past our bedtimes to catch up on work for the day, or running Daniel Tiger marathons to have a quiet few moments to focus, we have genuinely been finding the joy in spending so much time together. It is truly a team effort and I'm grateful to have them by my side during this time.
Your business: Treasure Trunk Theatre brings creative arts programming to children that encourages and fosters imagination, self-expression, and empathy. Our innovative classes, camps, parties, and corporate events are designed for ages 0-8 years and now completely virtual! Our flagship location also serves as a home to other local children's businesses offering classes to the community in everything from baby music classes, to Mandarin, to art.
What effects does Corona have on your business: We closed our brick and mortar on Atlantic Avenue on March 14th, and all in-person classes and events throughout the city, including our June and July summer camps. We completely pivoted all our programming to online and have successfully been able to maintain our uniquely interactive format in this new virtual world.
How do you see the future of your business: I am working alongside my amazing team every day to not only bring the highest quality content to our families, but also fight to stay afloat and maintain our brick and mortar. The silver lining has definitely been reaching families outside of Brooklyn, from California to Belgium, and beyond! I hope that once we can safely gather again and play together in person, we can also maintain our virtual programming for those outside the city.