The DUMBO Gan preschool with 2 locations in DUMBO has limited open spots for ages 12 months to 4 years for the upcoming school year 2018/2019. At the DUMBO Gan, children learn through play in a home away from home. What parents are saying: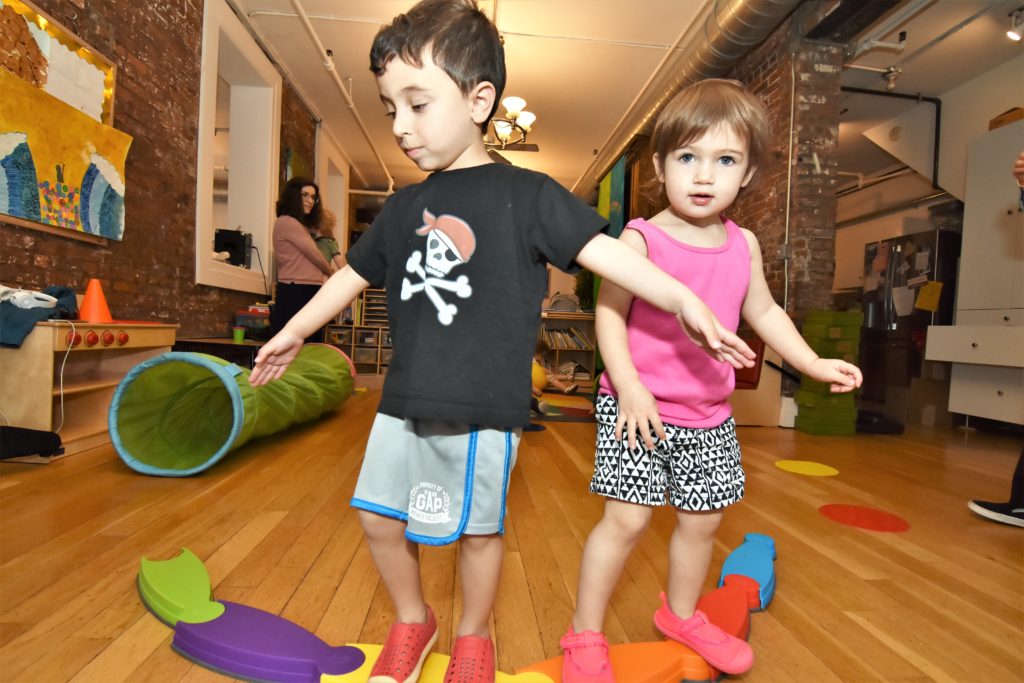 Our four-year-old daughter has attended the Gan since she turned two, and she has loved her time there. The environment is nurturing and home-like, the activities are varied and fun, and the teachers are lovely and kind. The director is absolutely amazing, incredibly knowledgeable, and hands on. Everyone who meets her loves her. Unlike many city preschools, the Dumbo Gan has a refreshingly laid back feeling, without a ton of rules/expectations for parents. It strikes the right balance of caring deeply about the kids while also truly letting them be kids and leaving room for last minute scheduling changes and all of the quirks of busy life with little ones in NYC. We highly, highly recommend! – Kate B.
We love everything about the Dumbo Gan. Our daughter attends preschool there and our boys go to many of the special events. Esther and Avrom create a warm and welcoming environment for everyone and we always have such a good time. If I could give more than five stars I would. – Ari M.
Both of my kids – who have VERY different personalities thrived at Gan.  My son, who stopped going there almost 2 years ago, still talks about it, and just this morning (while on his way to his usual school) asked if he could go to Gan.  The environment is very warm, nurturing, and kids can just be kids.  The preschool director seems to be superhuman.  She's always got a smile, always willing to help out, and cometely unflappable.  Love the gan!!!!! – Jessica B.
The school offers 2, 3 and 5 day options with half days and full days. Find out more about the school here or email thedumbogan@gmail.com to take a tour.